UniversalParksBlog News for April 19, 2021
After more than a year away, Universal Studios Hollywood has finally reopened…and with a new dark ride!
We'll talk about that a Mario Kart accident, a new dinosaur, and a moron criminal in this week's UniversalParksBlog News.
Don't Call It a Comeback
On March 14th, 2020, Universal Studios Hollywood closed to the public for what was presumed to be a few weeks.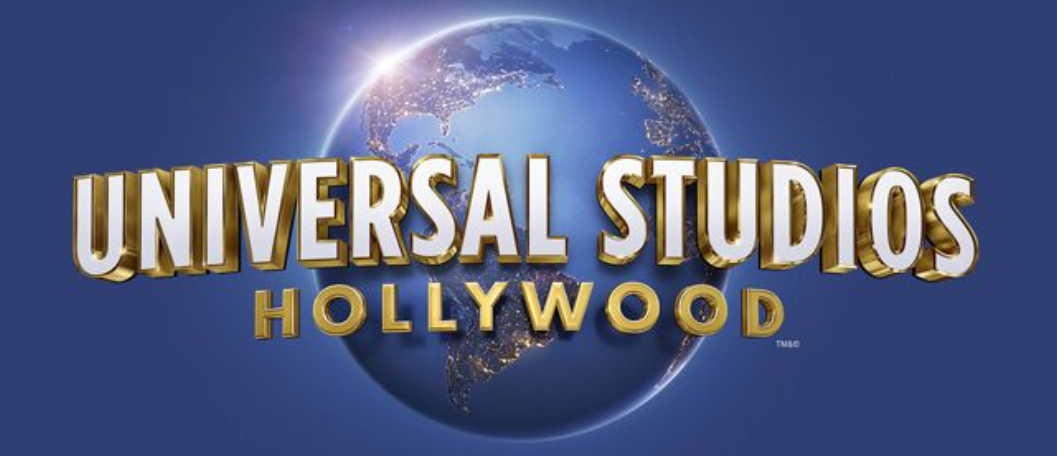 We all know how that turned out. COVID-19 outbreaks kept the park closed for more than 13 months. Thankfully, the tide has turned, though.
On April 16th, hundreds of lucky guests returned to the park as Universal Studios Hollywood finally reopened.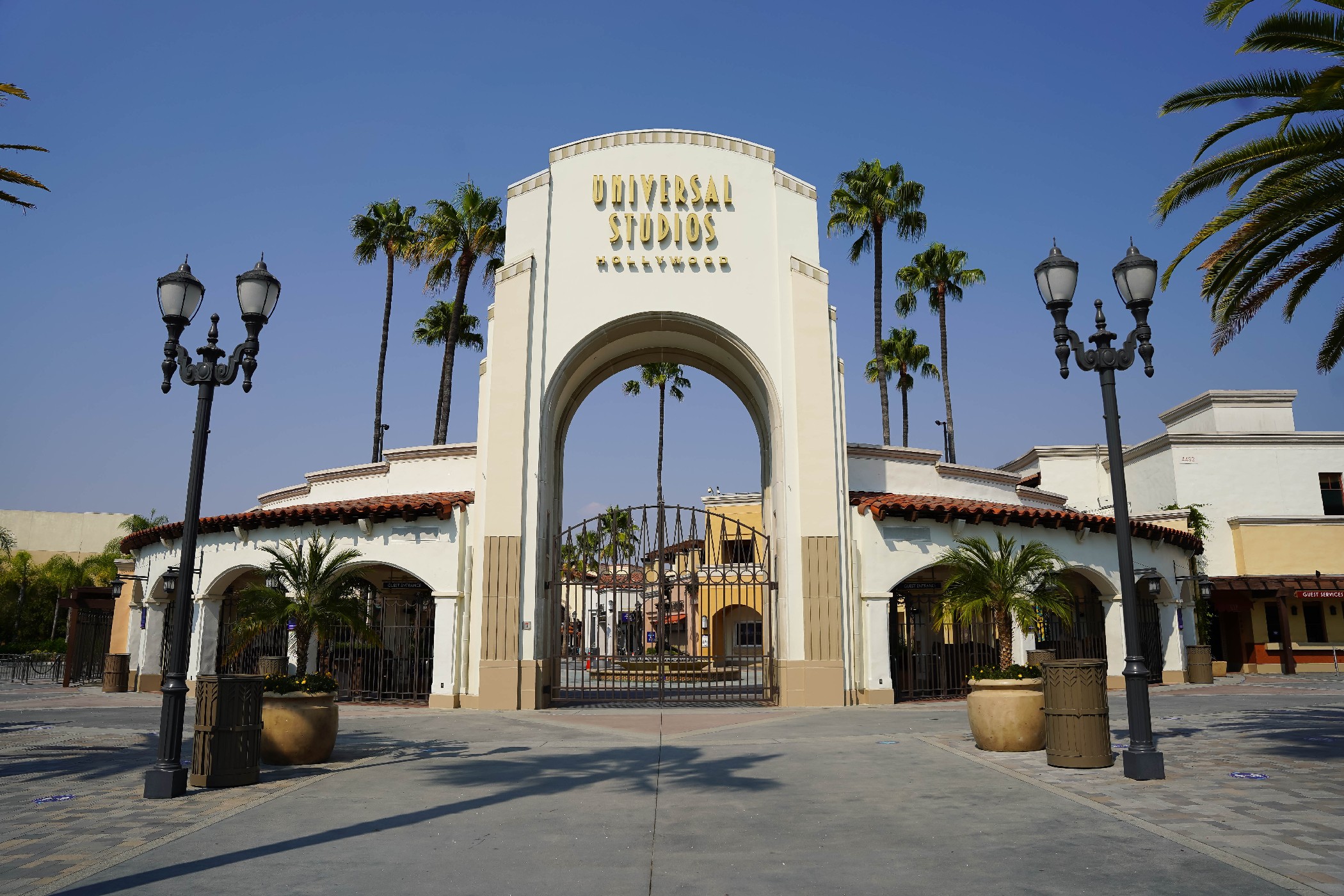 Vloggers livestreamed from the mostly empty park, which indicates that we're not totally out of the woods yet.
However, plentiful rewards went to the lucky ones who visited on opening day. Lines were short, and Universal had provided some upgrades.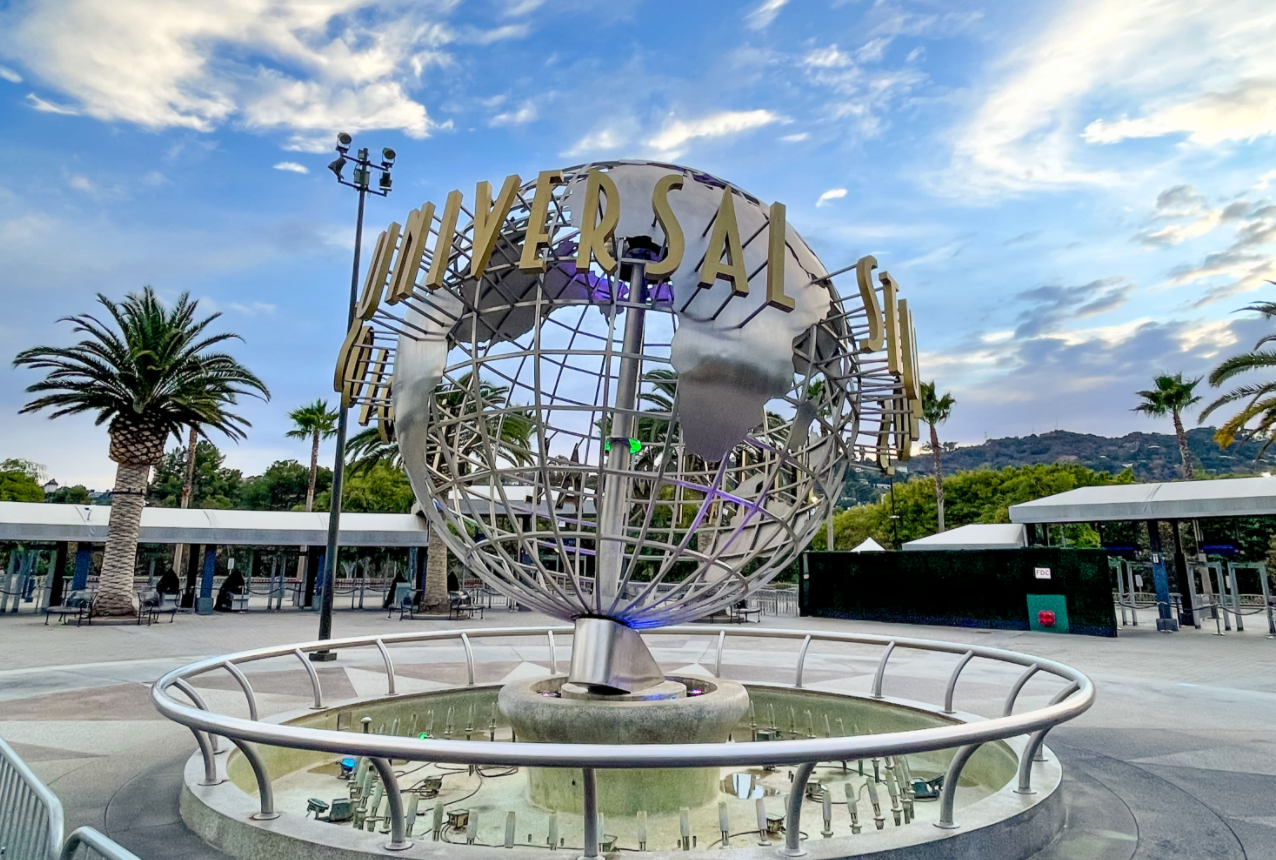 We'll talk about some of those additions in a bit. The most pertinent news for the moment is that Universal opened to season passholders a day early.
Some of the empty park footage came from these people. As you might imagine, not many folks renewed their season passes with the park closed.
Still, on April 16th, ride wait-times were short almost everywhere. Universal follows the state requirement of 25 percent maximum capacity.
So, crowds were easy to avoid on the rare occasions when people encountered them. Restaurant tables employed social distancing, too.
Park guests commented on the massive space they had as they ate, a rarity at theme parks, even during the pandemic.
Two rides did require a longer wait. I'll explain why in the following two sections, but I should also mention that some attractions haven't reopened yet.
The Simpsons Ride and Kung Fu Panda Adventure aren't operational. Universal didn't announce why or when they will reopen.
Interestingly, some shows were available on day one, though. That was a pleasant surprise.
Learn about The Secret Life of Pets
The new dark ride at Universal Studios Hollywood had the entire park ecstatic.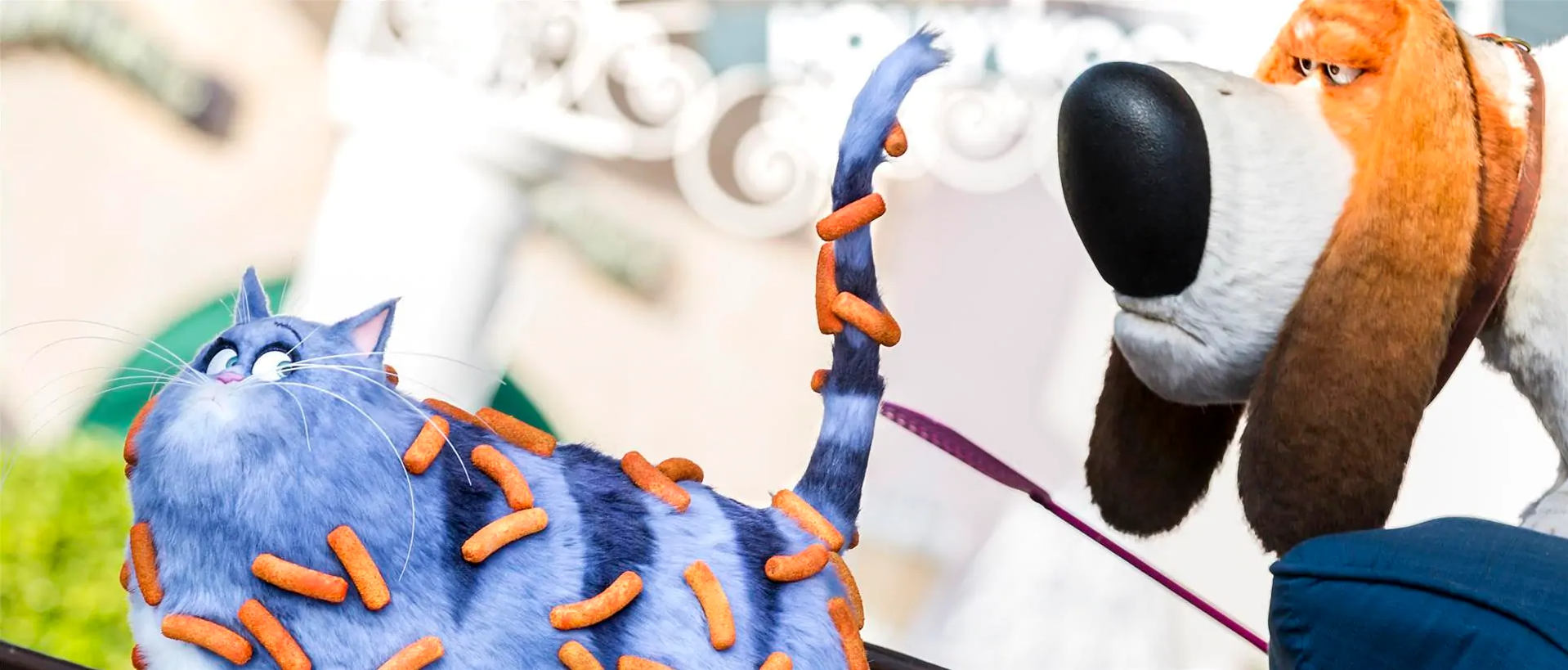 The Secret Life of Pets: Off the Leash was only a short time away from opening when the pandemic occurred.
Park officials have taken the extra time to perfect the attraction, and it's a masterpiece.
I've written about it in detail here. However, I want to discuss one other pleasant aspect of the ride.
Universal employed a digital queue for part of the ride's opening day. When it was available, guests commented on how efficiently the system worked.
Off the Leash features a highly detailed wait-queue that fans should get to appreciate. When they're hurrying through, that's impossible.
The digital queue kept crowds down enough that people could casually stroll the line and admire all the thematic touches in place.
Notably, Universal isn't using the virtual queuing system the entire time. I presume it's a test about how to manage the lines most efficiently.
When you visit the park, you'll want to keep an eye on your Universal app. The digital queue is definitely the way to go when it's available.
Jurassic World, Indeed
Universal Studios has gone all-in on the Jurassic Park/World franchise this year. And I've got the details to prove it.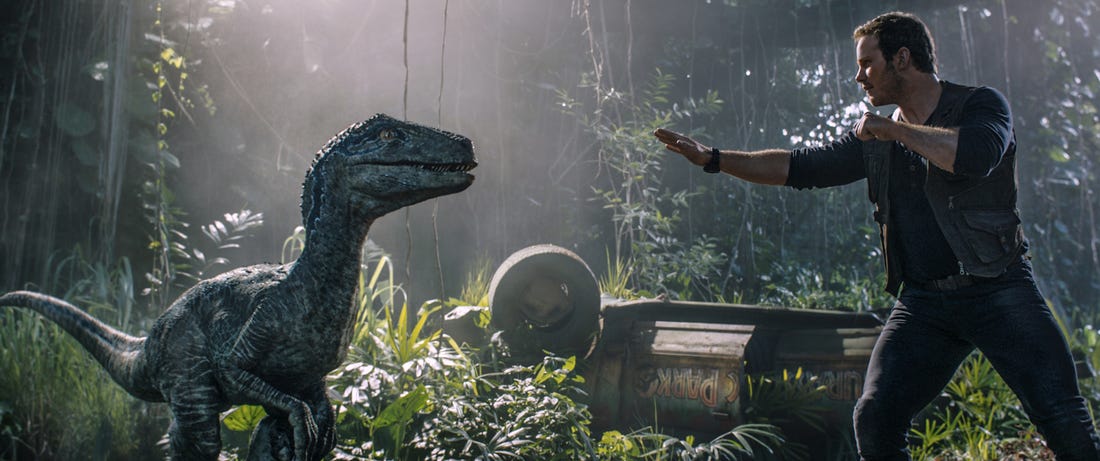 At Universal Studios Hollywood, wait-times surpassed three hours for one ride and one ride only.
Jurassic World — The Ride proved so dominantly popular that guests legitimately could have ridden everything else at the park instead of wait for it.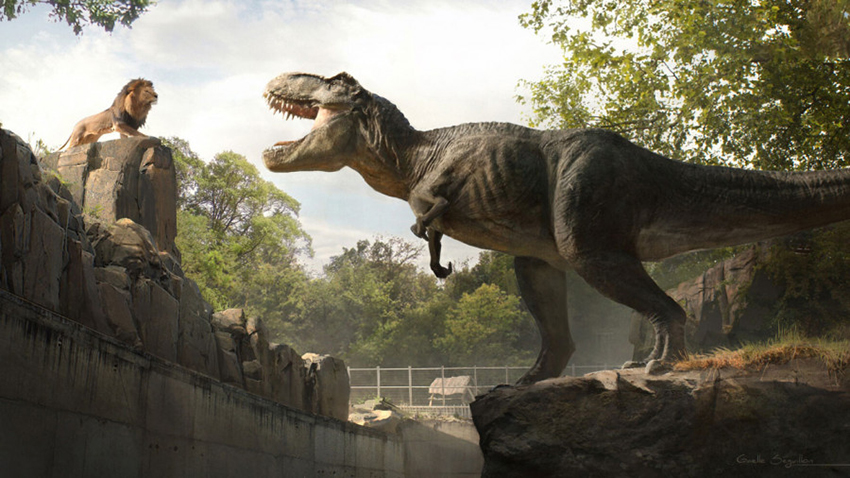 I know that sounds like hyperbole, but it's not. Other than Off the Leash, everything else hovered around 5-20 minutes in wait-time.
Why were people willing to spend three hours waiting on Jurassic World instead?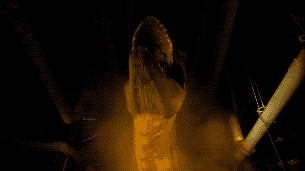 The Indominus Rex has arrived!
Yes, the monstrous creature from Jurassic World makes an appearance near the end of the ride…and even faces off with a Tyrannosaurus Rex!
Universal ride designers have outdone themselves here. In watching the special effects, all I've kept thinking is that I'm looking at real dinosaurs.
You can watch the entire ride video, but I've skipped to where the scariest dinosaurs appear:
Isn't that incredible?
Not to be outdone, Universal's Islands of Adventure has prepped its dinosaur ride. Yes, the Velocicoaster will open to the public on June 10th!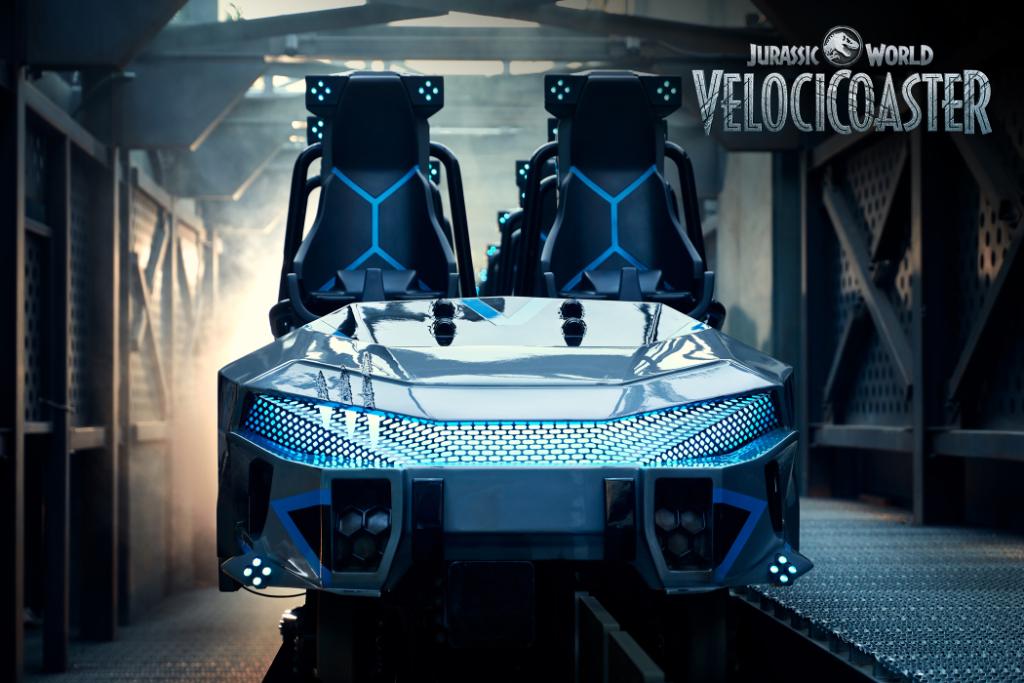 Park officials revealed some new photos from the line queue and the ride itself. They also listed the height requirement.
You must be at least 51 inches tall to ride, which demonstrates that this isn't a kiddie ride.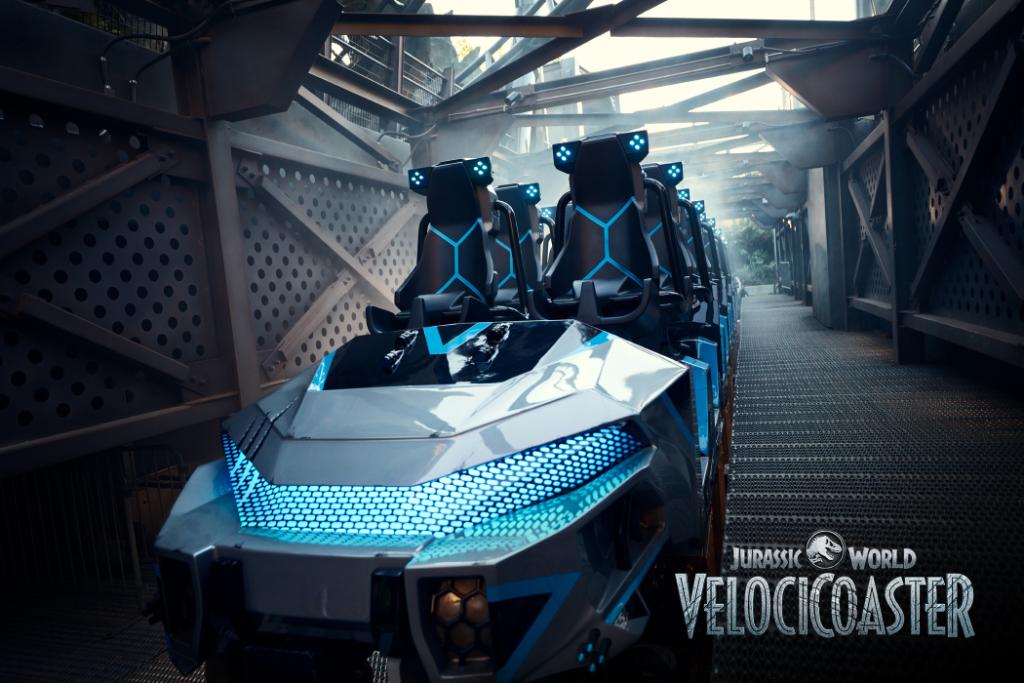 Anyone under 10 years old will struggle to meet the height requirement.
By the way, in one other bit of dinosaur news, the T-Rex photo op has relocated from The Burger Digs to Thunder Falls Terrace.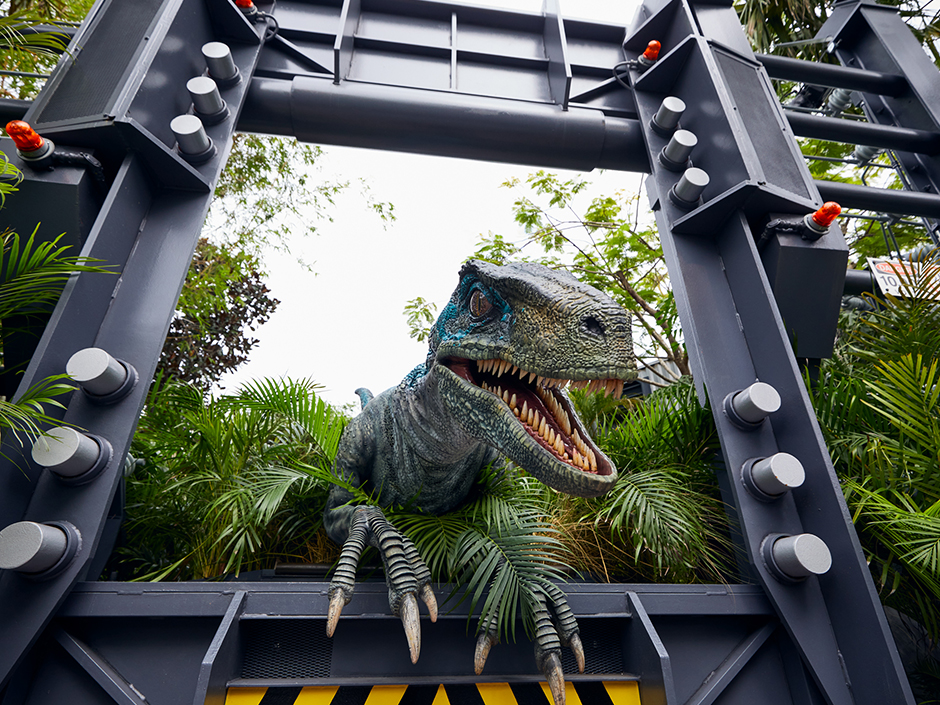 The T-Rex is currently behind a construction wall, but he (?) should appear again soon.
The Mario Kart Collision
In a rare case of unwelcome theming, the new Mario Kart attraction at Universal Studios Japan experienced a mishap.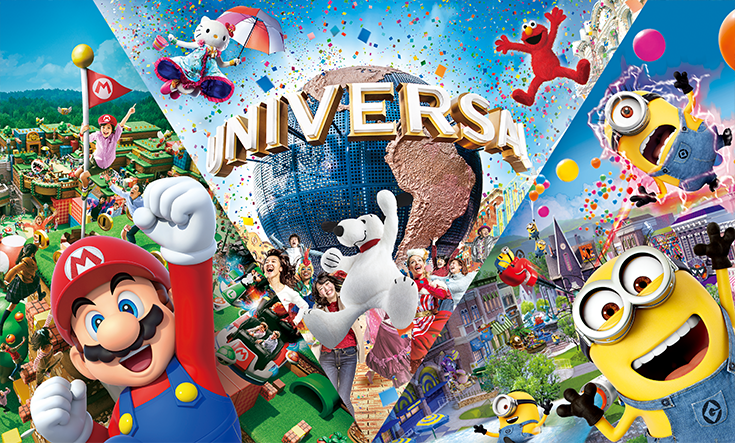 Two ride carts collided, meaning that it was real-world Mario Kart for a moment.
One cart rear-ended the other, which means that something in the safety system failed to execute correctly.
This sort of mistake has grown rare in the theme park industry, but it's most likely to happen when rides are newest.
To wit, the Disney Skyliner experienced a similar incident during its first week in operation.
On Mario Kart, nobody got trapped in mid-air for hours, though. Universal didn't report any injuries, which is all that matters here.
Some sources suggest that this is the second such incident since Mario Kart: Koopa's Challenge opened.
If true, Universal needs to get this fixed fast before somebody gets hurt.
Universal Park Miscellany
After several slow news months, the past few weeks have come with quite a bit of excitement.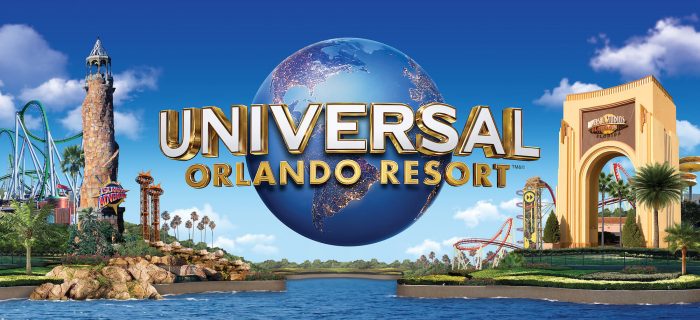 The elephant dancing in the living room is that Universal Orlando Resort has become the toughest ticket in town.
The two theme parks here sold out for several consecutive days, often booking completely within minutes of opening.
If you want to visit the parks right now, you MUST plan to arrive early. Otherwise, you'll get shut out.
Recent comments by the Mayor of Orange County suggest that mask requirements may go away in June, July at the latest.
Around that time, Universal can and likely will boost capacity. That should alleviate the problem. Until then, the struggle is real.
Also, in a story I'll cover more next time, Universal officials have spent the past week campaigning for a Brightline stop in Orlando.
Specifically, the executives desire a stop near the planned Epic Universe campus. It's a forward-thinking strategy that will pay dividends…if Brightline agrees.
For example, we learned that the Florida Man meme remains as strong as ever.
According to the Orlando Sentinel, a dude just received three years in prison for being a moron.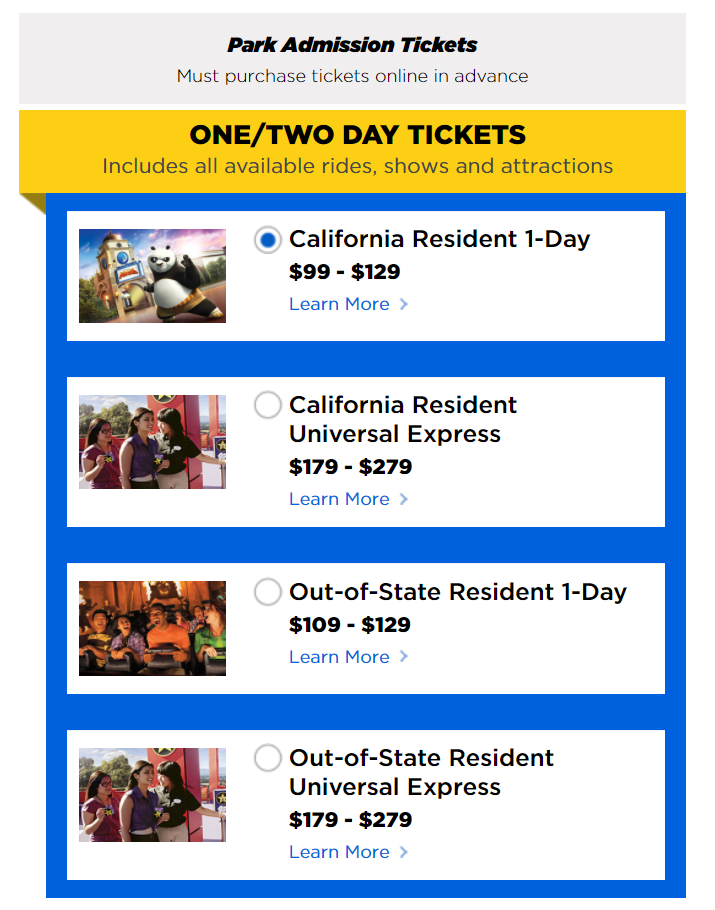 This guy took possession of several stolen credit cards and proceeded to buy Universal Orlando Resort vacation packages and admission tickets.
In fact, he spent more than $60,000 (!) on his Universal addiction. Obviously, crimes like that are easy to trace.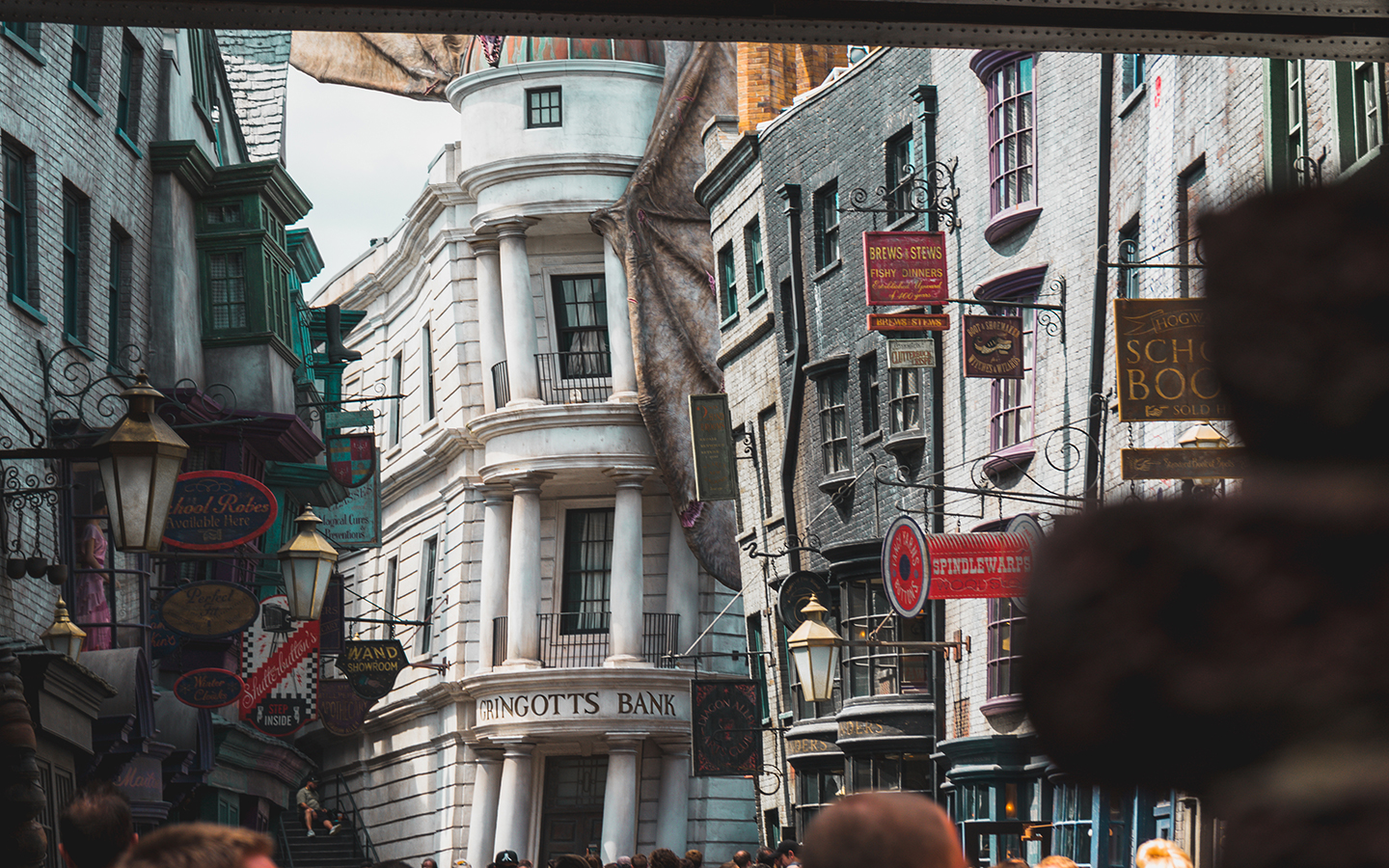 That dude won't be visiting The Wizarding World of Harry Potter for a long time. He's off to Azkaban instead.
Feature Image Rights: Universal 
Thanks for visiting UniversalParksBlog.com! Want to go to Universal? For a FREE quote on your next Universal vacation, please fill out the form below and one of the award winning agents from Let's Adventure Travel will be in touch soon!