The Need to Know about Universal's Newest Ride
Universal Studios Hollywood has finally reopened after 13 agonizing months of inactivity. That's not even the best part, either!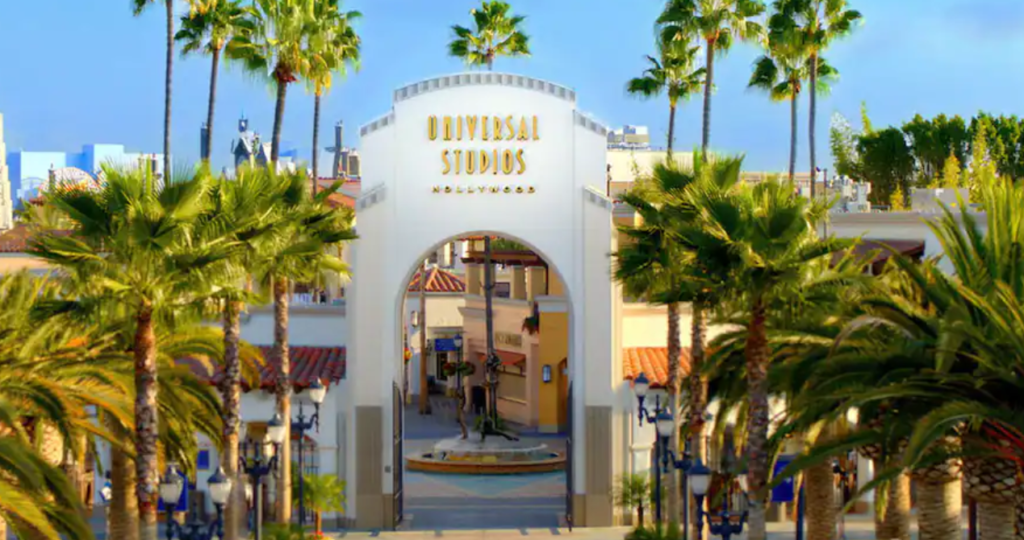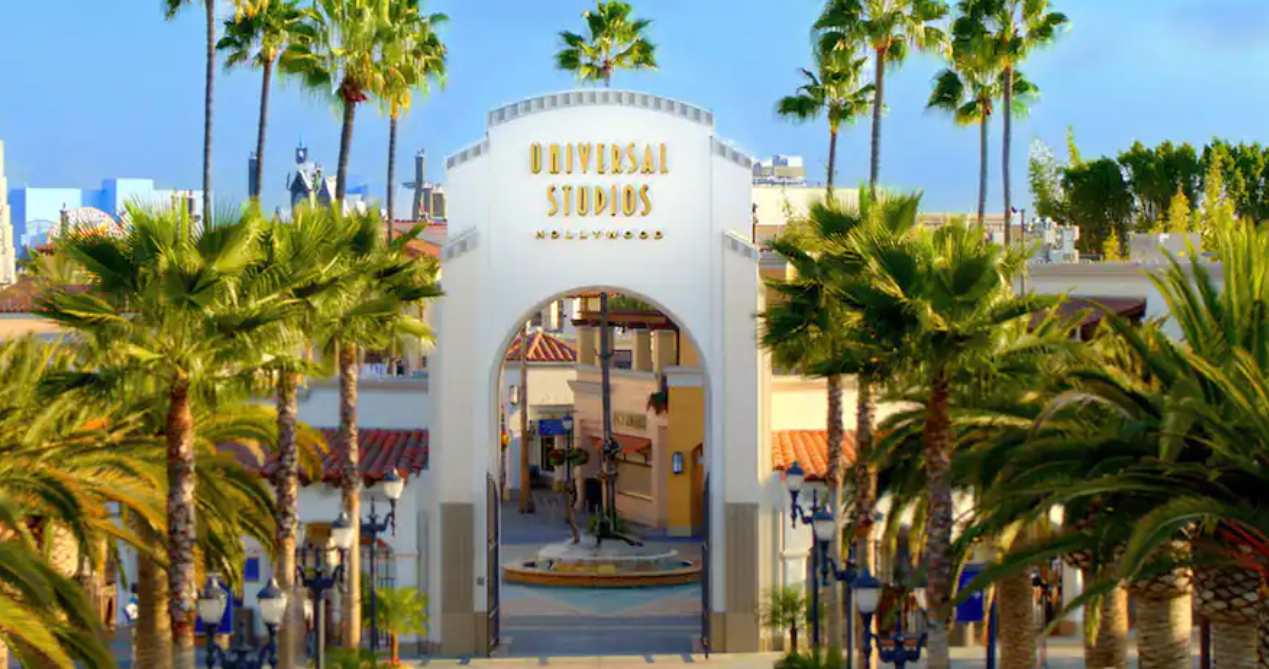 A new ride has debuted, and it's the hottest thing at the park! Here's everything you need to know about The Secret Life of Pets: Off the Leash!
The Most Adorable Ride in Hollywood!
You might expect this ride to show you a day in the life of pets…and you'd be correct! It's just not the pets you'd expect. The Secret Life of Pets franchise stars Max and Chloe as beloved house pets in a New York high-rise.
On the Universal Studios ride, you're…not them. Yes, you'll meet them during your travels, but you're a new character. Universal has sweetly chosen to provide the rider with the role of a stray puppy in desperate search of a forever home.
That's where Max and his team of hero pets come into play! They'll help you out during your grand adventure, trying to pair you with the perfect human.
Technological Surprises Abound
You'll appreciate the attention to detail on this attraction long before you reach the line queue. Guests can see the building from a distance, as it's four stories tall and remarkable in authenticity.
If you've watched The Secret Life of Pets or its sequel, the building will look overly familiar. It's an exact real-life replica of Max's animated home. You'll never use them, of course, but the building even contains the fire escape stairs/ladders that populate many New York apartment buildings.
That's not the only shock, though. You'll notice the next technological surprise as you enter the line queue.
The theming indicates that it's Adoption Day, as a wide-eyed puppy guilts you into shopping. That's not the innovation, though!
Skipping ahead, you'll board your ride cart – more on that in a moment – and turn to face a digital monitor.
This section looks like a storefront for Village Electronics. In reality, it's an excuse to show you…well, you! Universal has puppy-fied you into a fluffy, kawaii stray who deserves adoption. You'll make some family very happy with that cute face!
This tech isn't any different from what Disney does on Haunted Mansion with the Hitchhiking Ghosts. However, it feels more modern and innovative with puppies!
The Line Queue Features Exemplary Theming
I've already listed a couple of examples, but let's start when you enter the line queue.As you turn the corner, a broken elevator appears on one side. There, an audio-animatronic of Norman, the guinea pig, explains what you should do.
You're on a search for Max and Duke, who "looove helping other pets." Within moments, you'll enter a kitchen whose visual highlight mimics one of the most memorable gags from The Secret Life of Pets.
Wiener dog Buddy uses the family's expensive mixer appliance as a scratching tool/massager. I really hope his human washes that thing before using it to cook each time. Otherwise, it's gonna taste like a dachshund butt.
In the next area, we enter Max's living room, where he's sitting on the couch with his buddy, Duke.
Imagine Chewbacca as a dog, and you can visualize Duke's appearance. Universal captured his ridiculous look perfectly! By the way, it's a little thing, but pay attention to the stack of dog bones. They're playing Jenga with their treasure trove of treats!
In the next room, you'll encounter the world's most aggressive bunny. Snowball, the rabbit, has turned into arguably the franchise's most popular character. The ride designers have had a blast decorating his room as the frilliest little girl's bedroom ever, which perfectly matches Snowball's backstory.
His human, Molly, has set the table for tea. Some stuffed animals are awaiting Snowball and her arrival. I also adore that she has a drone bigger than Snowball!
This section's so cute it'll make you want to redecorate your child's room…or adopt one so that you'll have an excuse to visit Rooms to Go's kiddie section.
The Ride Tells a Wonderful Story
Off the Leash has garnered plenty of headlines for what it's not. During the 21st century, Universal has tilted hard toward motion simulation attractions. Their Secret Life of Pets ride circles back to the classic designs of yesteryear. It's a dark ride that carries guests through New York City.
You'll live out several adventures during your visit before your happy ending arrives.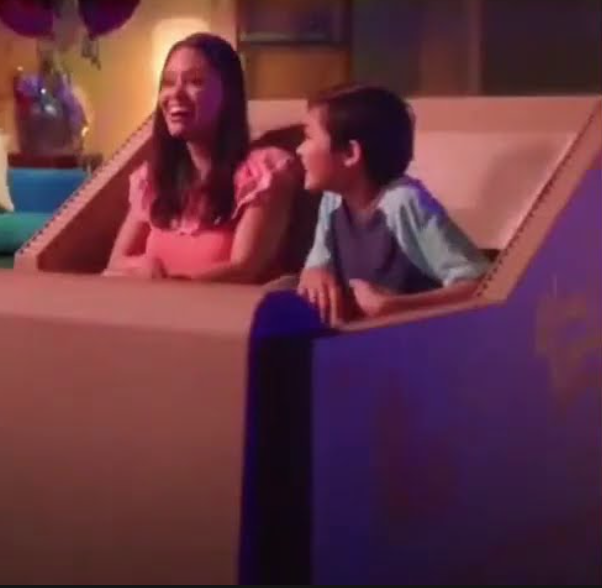 Fittingly, the attraction begins when you board a ride cart themed as a pizza box. You're a stray dog in the Big Apple, after all!
Please pay attention to the dialogue, as Universal has sprung for top-level talent. It's the same voice actors from the film franchise!
In case you're wondering, Patton Oswalt voices Max, as he did in the sequel after Louis C.K.'s…unpleasantness. Oswalt's a more established, credible voice actor anyway. You'll realize it the moment you enter a construction area and hear him offer life.
"Remember to listen to Snowball…which is something I never say." Yes, Off the Leash includes a tremendous sense of humor. Sight gags abound, including Buddy trying to stretch his frame out to a construction platform and ancient Pops operating the machine.
Remember that drone I mentioned earlier? Yeah, Snowball spends the entire ride flying around in that thing. It allows Kevin Hart to quip repeatedly.
During the dark ride, you'll move through a dangerous area filled with stray cats, an overheating fireworks factory, and a pet store with a washer area.
Poor Chole, the fat cat, gets her head stuck in a giant firework and winds up much the worse for wear! And that's not even the funniest part.
You'll Adore the Happy Ending
During the pet wash scene, all the animals receive cleanings…including you! You'll encounter new digital displays that show your new look! You look fabulous, dah-ling! In fact, you clean up so well that a family experiences love at first sight with you!
When you turn a corner, you'll notice Snowball savoring his spa day. Then, you'll laugh at your look. These tactics serve as a distraction from the sweet part.
You're seconds away from a small boy excitedly telling his parents and big sister to look at you!
All four of them recognize greatness when they see it. The family adopts you, sending you off to your forever home!
Fortunately, you get to say goodbye to your pet friends first. Max and the crew are so excited that they throw a party for you! And yes, Leonard is there!
As a glorious coda, the headbanging poodle that stole our hearts in the trailer makes an appearance to, well, headbang at the party.
Folks, The Secret Life of Pets franchise: Off the Leash is one of the best dark rides ever. You'll smile from the moment you see the building until you exit your pizza box. Universally has really outdone itself here. This ride's a perfect 10!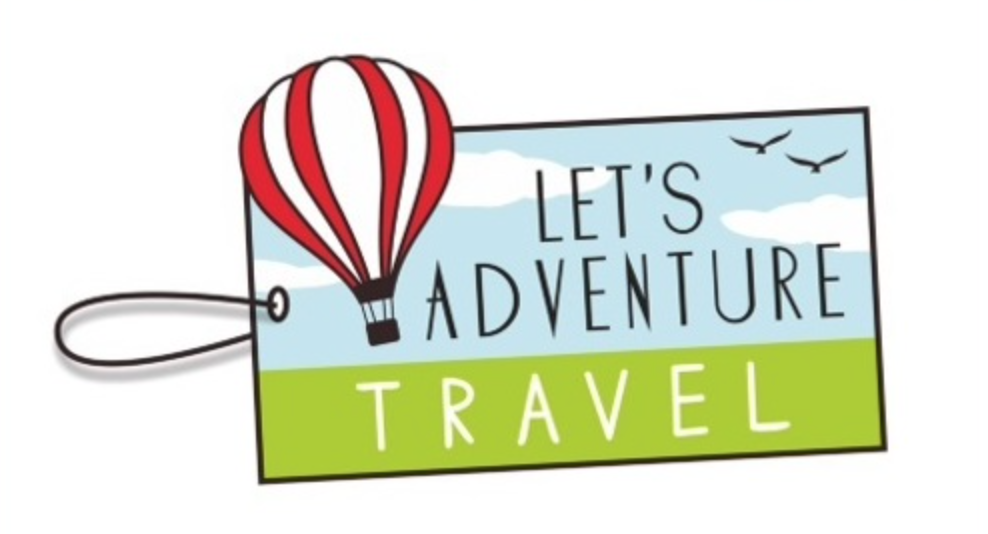 Thanks for visiting UniversalParksBlog.com! Want to go to Universal? For a FREE quote on your next Universal vacation, please fill out the form below and one of the agents from Let's Adventure Travel will be in touch soon!
Feature Photo: Universal Hollywood