Eight Underrated Rides at Universal Orlando Resort
I don't need to sell you on the greatness of Harry Potter and the Escape from Gringotts.
Some Universal Orlando Resort attractions have likely slid beneath your radar, though.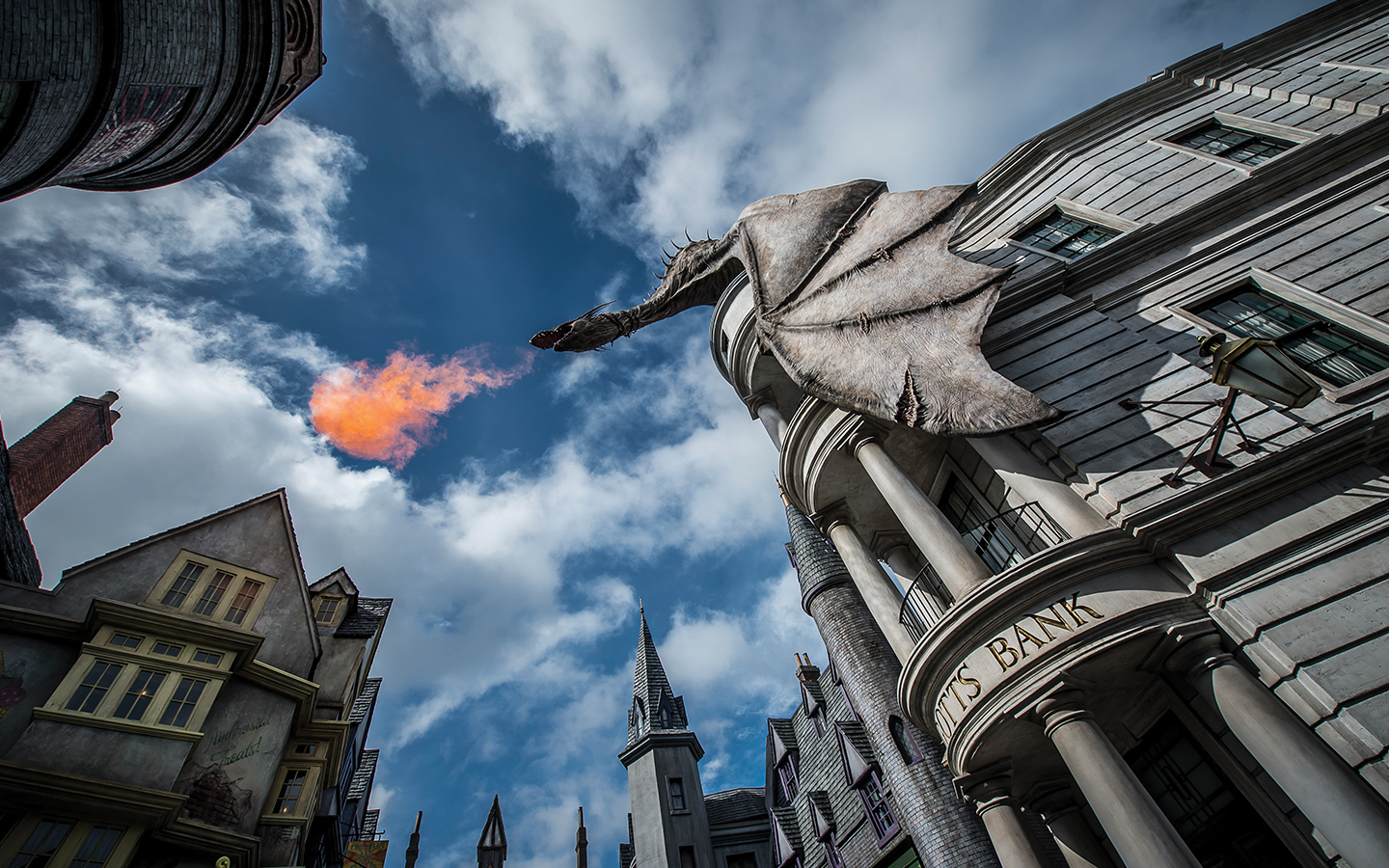 Here are eight rides that I consider the most underrated at Universal Orlando Resort.
Dr. Doom's Fearfall
Lately, you might have heard about Avengers Campus, the upcoming themed land at Disney California Adventure.
Long before Disney bought Marvel, Universal Studios licensed the rights to several characters in perpetuity.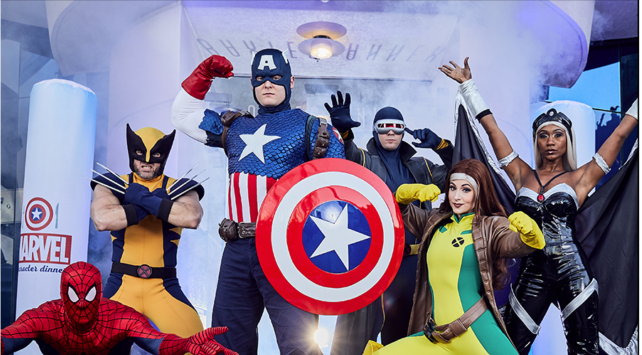 That legal term means that Universal will feature some Marvel superheroes for as long as they want.
You'll find them all at Marvel Super Hero Island, along with several rides. One of them, The Amazing Adventures of Spider-Man, gets the most attention.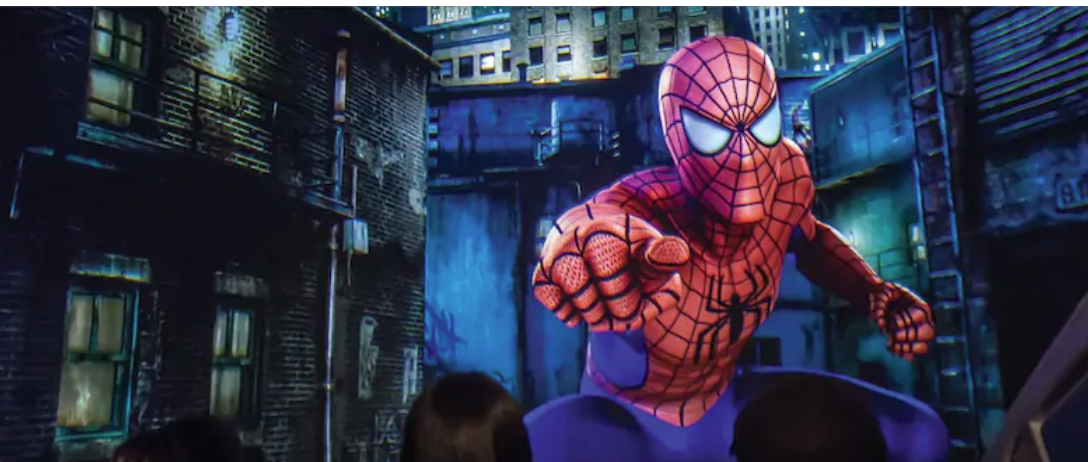 However, theme park fans love Dr. Doom's Fearfall, a classic space shot attraction. It hurls guests straight up 185 feet into the air.
You'll feel like you're flying. Then, you'll realize that what goes up must come down. That's when the fear sets in. It's a rush.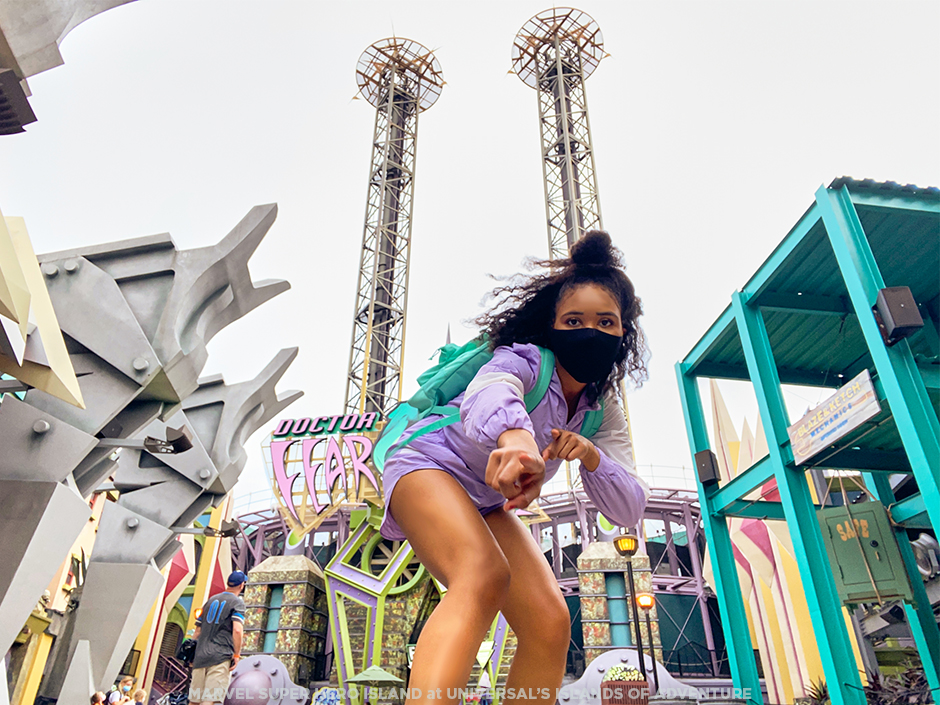 Dudley Do-Right's Ripsaw Falls
Universal's Islands of Adventure features several phenomenal water rides, two of which I deem wildly underrated.
At Toon Lagoon, you'll have a choice of rafting ride or a log flume. You can't go wrong with either one. I prefer the log flume, though.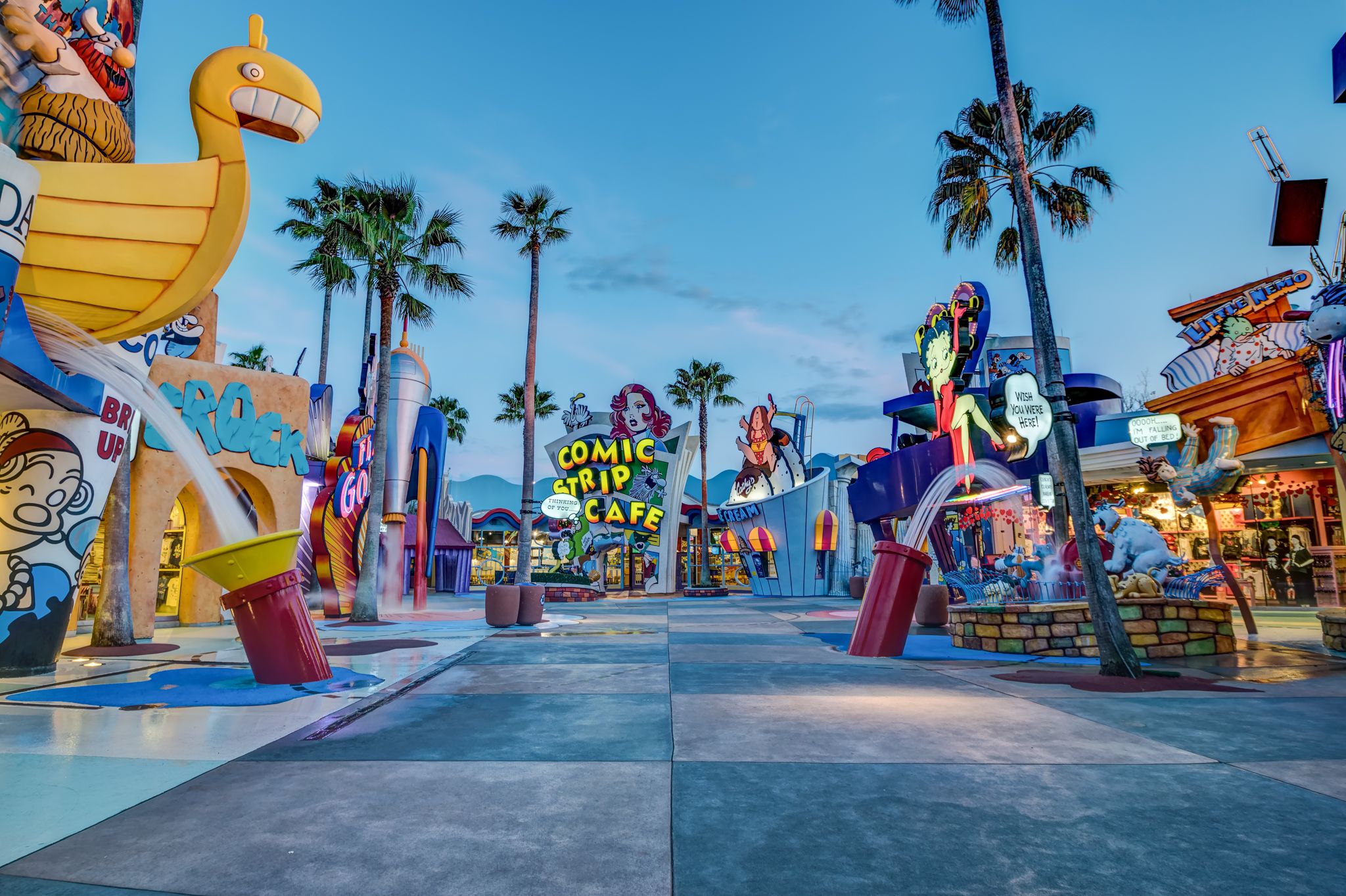 Dudley Do-Right's Ripsaw Falls embraces an old school kind of cartoon villainy, as Snidely Whiplash kidnaps Nell for the umpteenth time.
The joy of this log flume comes from its more specific satire, though. The ride pays (sarcastic) homage to Splash Mountain and Pirates of the Caribbean.
You'll notice lampooned movie sequences from Jaws and Star Wars too. It's a shockingly meta water ride.
E.T. Adventure
This ride's more than 30 years old, and I've overheard guests calling it a kiddie attraction.
We're not talking about It's a Small World here. E.T. Adventure still delivers a thrilling ride experience today.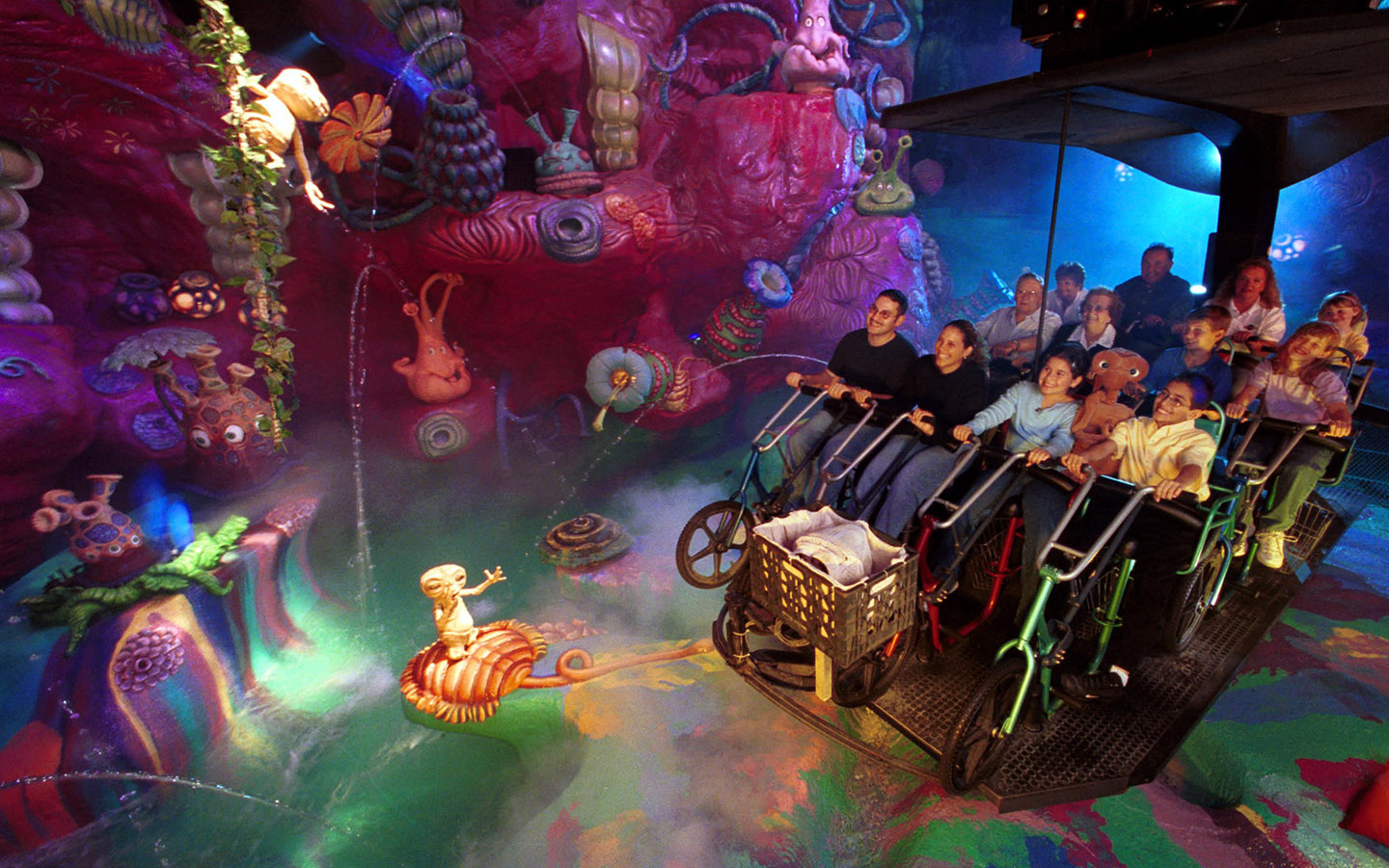 No, E.T. isn't the freshest intellectual property, but who cares? You'll still get a kick the moment that your bicycle begins to fly.
E.T. Adventure goes hand-in-hand with any trip to Universal Studios Florida. If you skip this ride, you're cheating yourself on the visit.
Hogwarts Express
Look, you know all about the greatness of The Wizarding World of Harry Potter.
The attractions here are universally spectacular. It's arguably the greatest themed land ever built.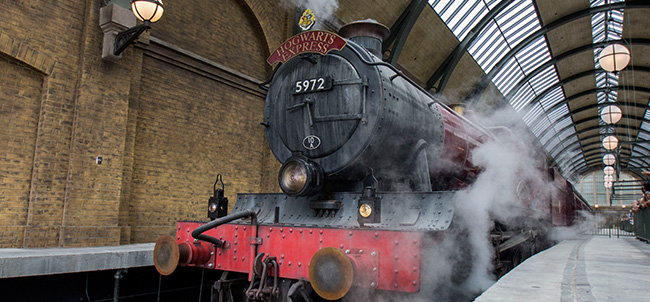 When you think about Potter World, which rides spring to mind, though?
I would imagine you thought of three: Hagrid's Magical Creatures Motorbike Adventure, Harry Potter and the Forbidden Journey, and Escape from Gringotts.
Hogwarts Express wasn't on the list, was it? That's what makes it underrated.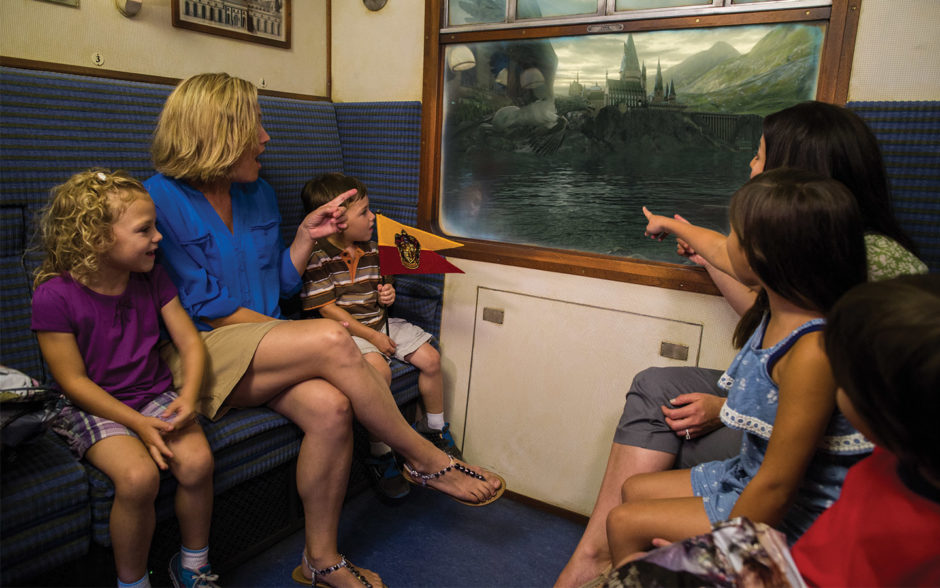 People take the greatness of this attraction for granted. Yes, it's a train ride that provides utility in transporting you between parks.
More importantly, Hogwarts Express tells two engrossing stories about Harry Potter characters as they navigate the quirks of getting to and from school.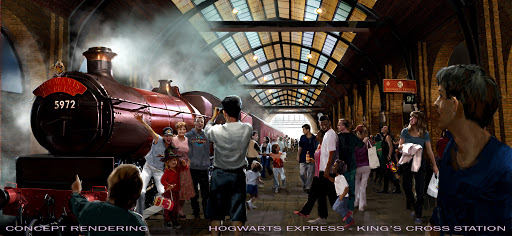 The immersion during this attraction surpasses any of the other Wizarding World rides I just mentioned.
Jurassic Park River Adventure
The VelociCoaster will dominate Universal news for the rest of the year. And the character greeting with Blue and friend still feels fresh and fun.
Life imitates art here, as you're a guest visiting Isla Nubar for the first time.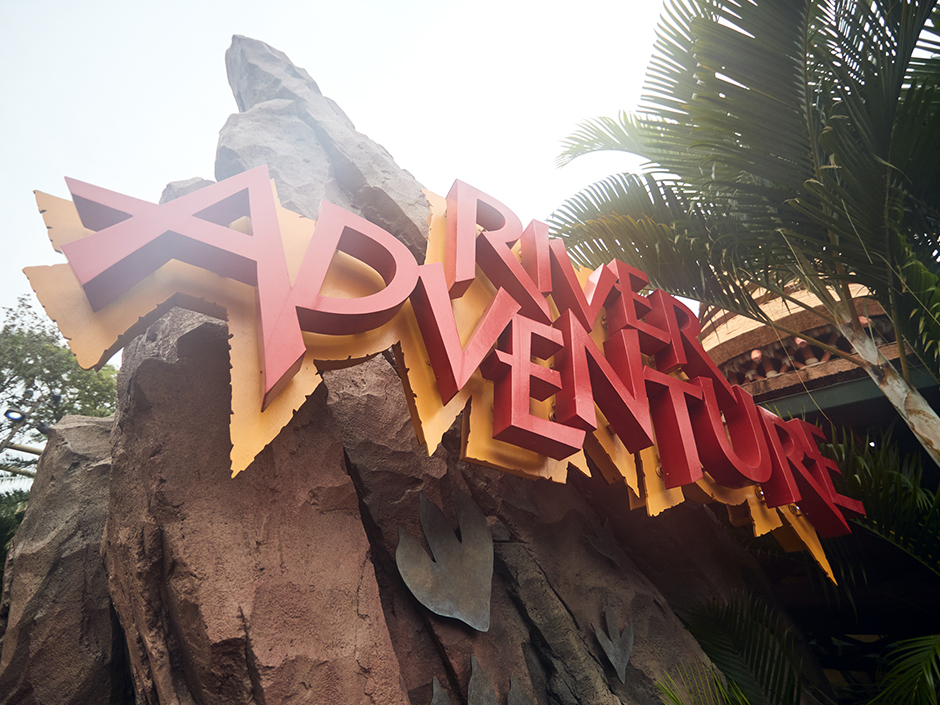 Initially, the sights and sounds dazzle you as dinosaurs frolic everywhere. Then, things take a turn.
Just like in the movie, the idyllic setting quickly devolves into a waking nightmare, as the dinosaurs stop being playful.
Now, they view you as a snack, and you look at them like the terrifying, no longer extinct monsters they are. It's exhilarating.
From a ride design perspective, Jurassic Park River Adventure claims the title as the best at Universal Orlando Resort.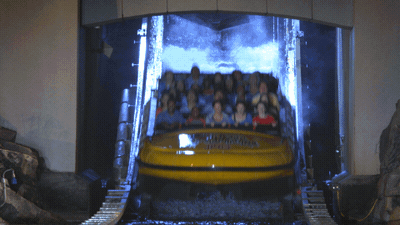 Kang & Kodos' Twirl 'n' Hurl
I love The Simpsons the way that most people love family, sports, and alcohol. I'm unapologetically obsessive.
So, Kang & Kodos' Twirl 'n' Hurl sings to me as a brilliant display of vicious quips. As a Simpsons fan, I know the inspiration for most of the jokes.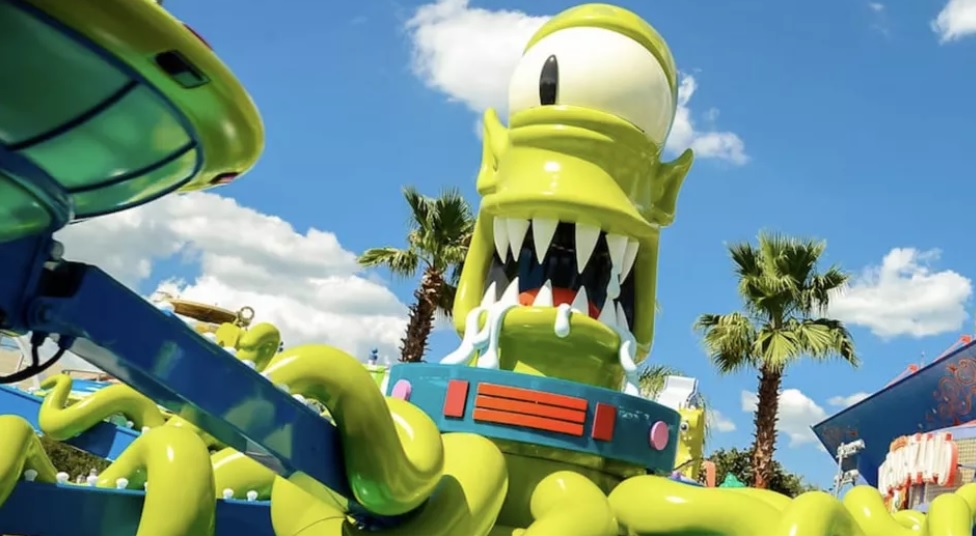 Still, you don't need to love The Simpsons to have a blast on Twirl 'n' Hurl. Sure, it's an aerial carousel ride, a somewhat antiquated ride design.
However, Universal jacked up the velocity to increase the odds of your hurling. Don't worry, though. You'll be fine.
Most of the entertainment on Twirl 'n' Hurl stems from the joking of everyone's favorite one-eyed aliens.
Kang & Kodos will taunt you mercilessly the entire time. Oddly, you'll be grateful, because their voices will center you as the ride defies gravity.
Krakatau Aqua Coaster
Yes, Volcano Bay deserves a mention for its most underrated ride, too. Somehow, it's also the most visually engaging landmark at the park.
Krakatau Aqua Coaster towers above the park as the giant volcano whose coaster tracks cut through its middle.
For whatever reason, this four-person aqua coaster rarely places at the time of water park ride rankings, even at Volcano Bay.
That's madness to me, as I believe it's the best attraction at Volcano Bay and one of the best water park rides in the south.
Revenge of the Mummy
I went back and forth on whether this one qualifies. After all, The Golden Ticket Awards literally retired the Best Indoor Roller coaster category because of it.
Revenge of the Mummy won this category for ten (!) straight years.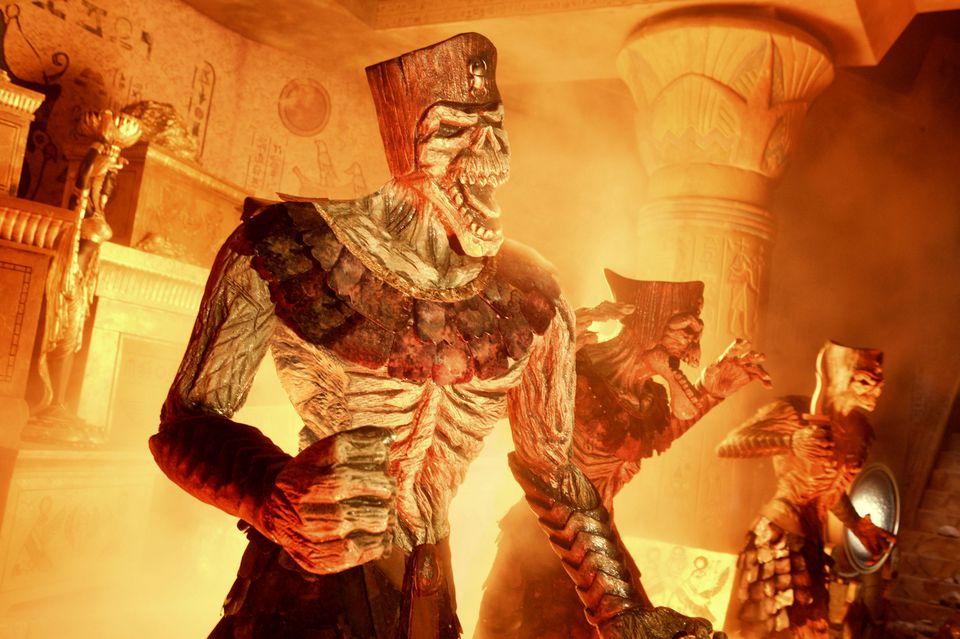 Also, I must mention that The Golden Ticket Awards are the most prestigious in the theme park industry.
So, on the one hand, critics rated this roller coaster in the most glowing terms.
However, the lines at Revenge of the Mummy tell a different story. Guests rarely need to wait more than 15 minutes on weekdays.
Even on weekends, demand doesn't approach the most popular rides at the park.
The lack of crowds actively bothers me, even as I take advantage of it during park visits.

People should ride Revenge of the Mummy more often than they do. I think it's the best coaster at the park.
Thanks for visiting UniversalParksBlog.com! Want to go to Universal? For a FREE quote on your next Universal vacation, please fill out the form below and one of the award winning agents from Let's Adventure Travel will be in touch soon!