Universal Studios Park Rumors for March 23rd, 2022
Universal Studios rumors soar at this time of year. Word leaks about potential Halloween Horror Nights houses.
Some of these rumors will prove speculative, while others won't happen primarily because they're untenable. Licensing contracts fall apart, or technical challenges delay/cancel the plans.
Still, we've reached an exciting time as some of the stuff on fansites is 100 percent accurate.
So, let's take this opportunity to talk about Universal Studios gossip. And we'll start with something that's not even Halloween Horror Nights-related!
Let's Talk Classic Universal Monsters
Universal's Epic Universe should debut in 2025. When it does, four different themed lands will anchor the park. We already know the details for the projects, barring something unforeseen. One will celebrate Berk, the Viking setting for How to Train Your Dragon.
Another section will add more Harry Potter elements, either from that franchise or its prequel, Fantastic Beasts and Where to Find Them.
Then, there's Super Nintendo World, which already exists at Universal Studios Japan and will open at Universal Studios Hollywood next year.
Finally, there's the realm that will present itself as a daily version of Halloween Horror Nights (HHN).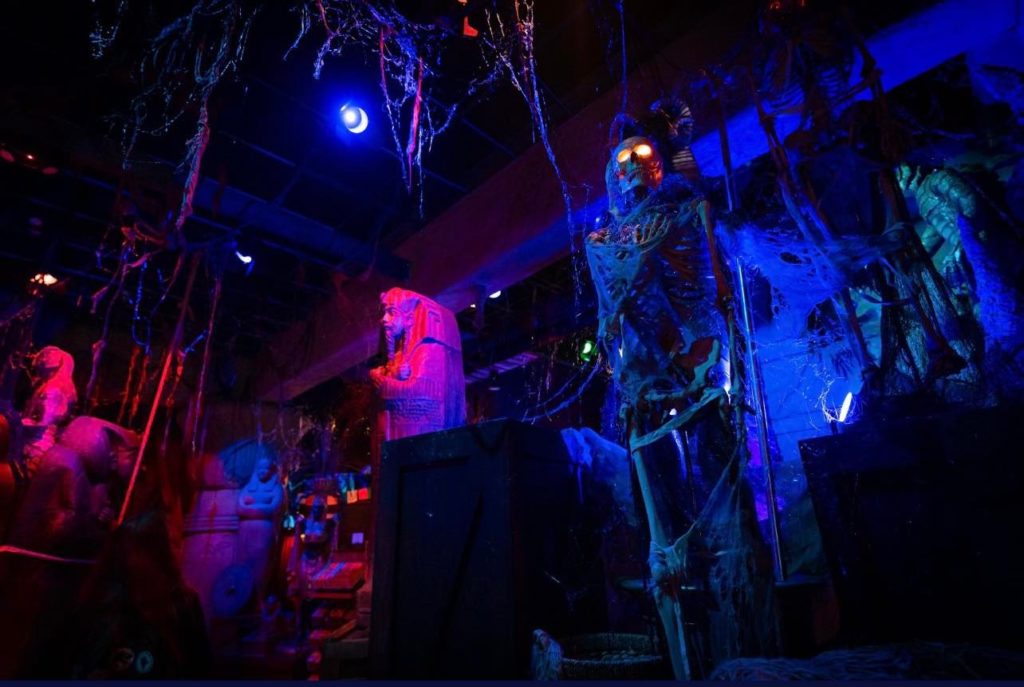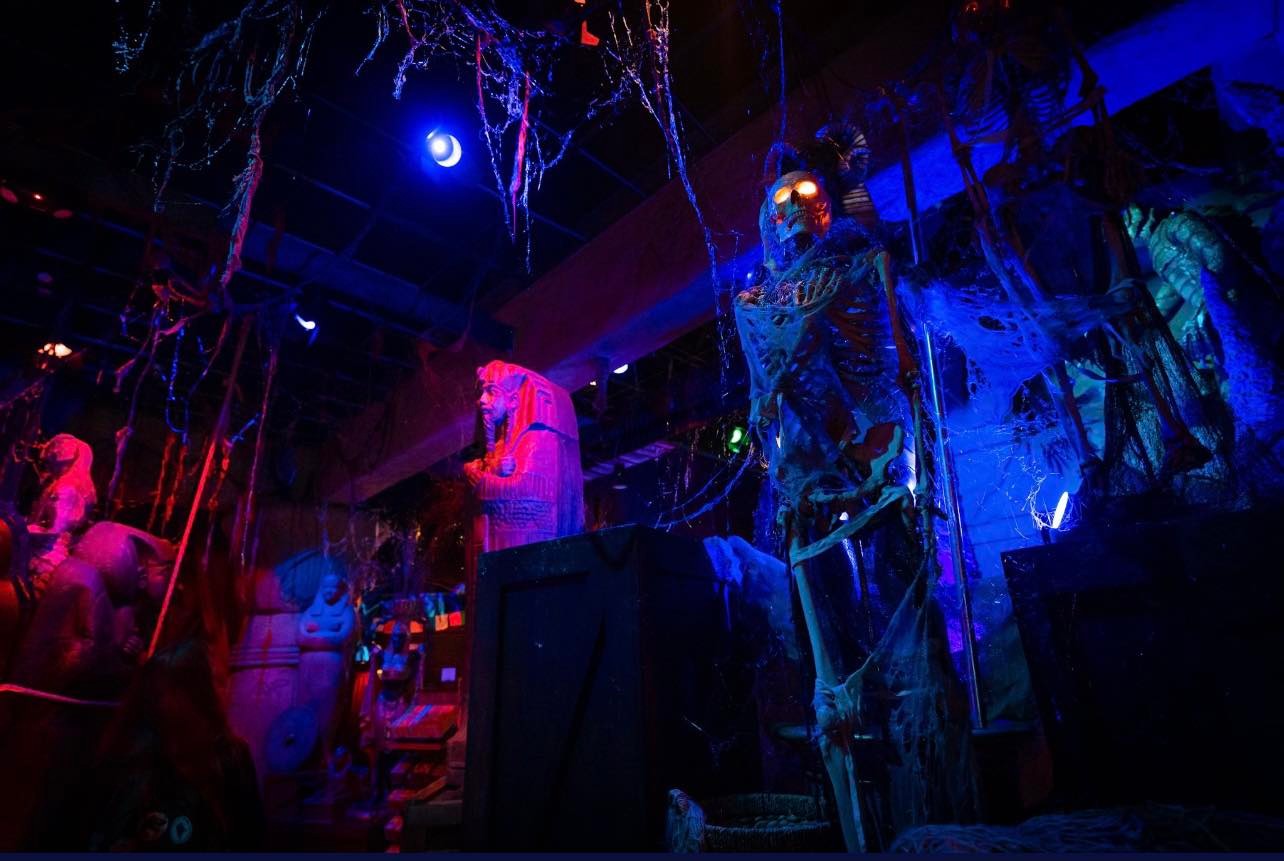 Yes, a Universal Classic Monsters themed land will cover roughly one-quarter of Epic Universe. As I mentioned last time, construction has already started on several elements.
In fact, park officials recently tested various brick walls to identify which one appeared most gothic. Sunlight can play tricks on this stuff. So, it's a necessary trial. Park insiders have identified multiple attractions that should anchor the Classic Monsters land.
However, I'll discuss a project that has apparently fallen by the wayside instead. I'm doing this because I adore it and hope that it may yet find its way to the park.
The Drive-In Ride
Have you ever visited Sci-Fi Dine-In Theater Restaurant at Disney's Hollywood Studios? I realize that we ordinarily stick to Universal Studios here, but there's a reason I'm asking.
The conceit at this restaurant is that you're a time traveler visiting the 1950s/1960s era of society. Specifically, you're hanging out at a drive-in theater, as was the trend at the time.
Universal Studios officials have obviously spent some time here, and they love the idea. For this reason, an Epic Universe proposal could modify the premise…in a way you'd never expect.
Imagine if this drive-in setup were for an attraction rather than a meal!
Yes, you start in a classic drive-in, the kind where you watch classic monster movies of yore. The catch is that the evil forces onscreen somehow escape and start sucking your vehicle into the screen!
At this point, the cars move through various scenes, just as if you were on a dark ride, only the most believable one ever. Various proposal images show a dimly lit diner, a mysterious forest, a UFO, and some sort of scary giant mouth that cars drive through.
You can examine the complete project here. These tweets also display various images:
This Epic Universe concept for a Monster Drive-In attraction needs to happen. pic.twitter.com/ZcFLeXnxye

— Expedition Theme Park (@ExpThemePark) January 30, 2021
In short, someone has taken the staging concept from Walt Disney's Carousel of Progress and married it to the Sci-Fi Dine-In premise.
Theme park blueprints rarely wow me, but this blue sky proposal is legitimately among the best I've ever seen.
Let's Talk HHN 31 at Universal
I love this time of year as Universal Studios fanatics start debating what's next. Each year, park officials try new ways of making Halloween Horror Nights the best ever.
Obviously, the past two years were…frustrating. Universal made pandemic-related concessions to protect park guests. While we're grateful for the safety measures, we know that the Houses weren't quite as immersive as in past years.
Thankfully, that shouldn't be an issue during the second half of 2022. The worst of the pandemic apparently passed at the start of the year.
Now, Universal can host a full-fledged HHN event, one without any safety mechanisms in place. I mean, that's the whole point of HHN, right? We want to feel like we're in danger. And it looks like we definitely will!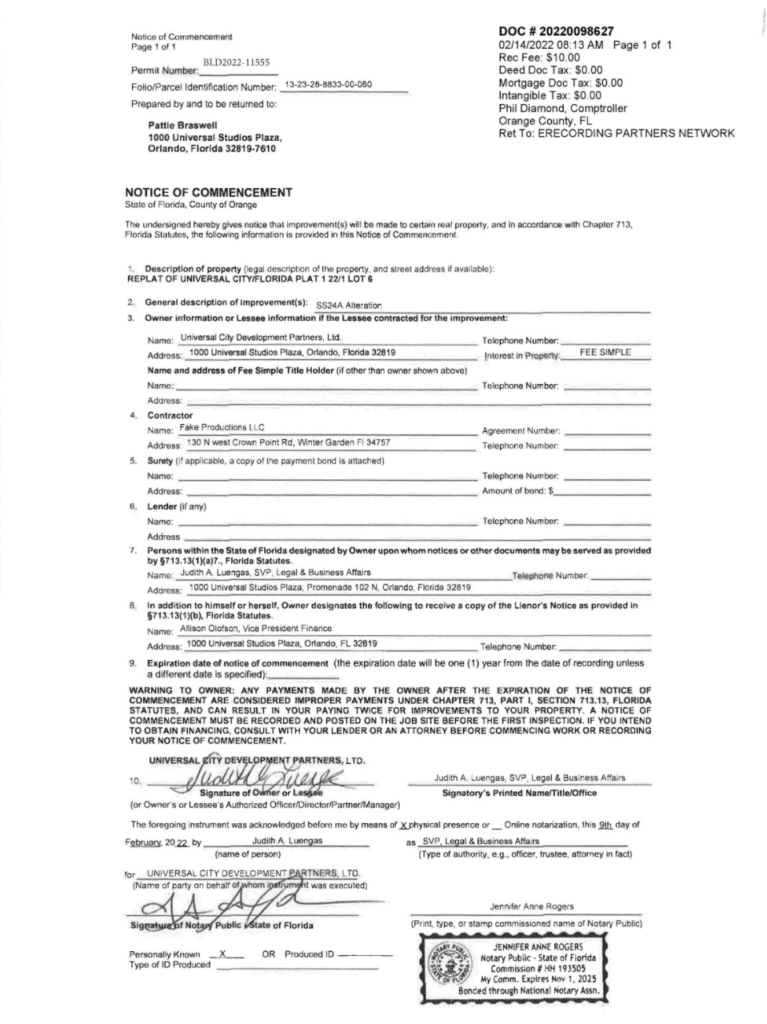 Universal has already filed permits for nearly 10 different houses at Universal Studios Hollywood and Universal Orlando Resort.
I'll lead with the weirdest rumor first. The Weeknd is showing up on several speculation maps. This musician's Blinding Lights has sustained popularity forever and is currently getting a new bump from the Ms. Marvel trailer. What's the premise for a Weeknd House? I guess it's a Michael Jackson's Thriller concept or something like that or some sort of permanent HHN installation.
Other House Proposals
Thankfully, the other proposals make much more sense. Rumors abound that a popular Netflix property will appear this year.
In 2021, we had Haunting of Hill House and also Fear Street. People are speculating that the new season of Stranger Things will hold down the fort for 2022. Simultaneously, another Universal property is likely to appear. You know that Revenge of the Mummy is receiving renovations right now.
The expectation is that Imhotep will terrorize guests at HHN 31.
Also, since everything old is new again, the recent Scream franchise reboot could play a factor in a new 2022 house, possibly one that pays tribute to old Scream houses.
The Evil Dead is also getting some play, and I could totally see that one.Director Sam Raimi recently stated that Evil Dead 2 fans will love Dr. Strange in the Multiverse of Madness. So, the timing here checks out.
Meanwhile, two other popular horror franchises could play a factor.
The Legend if La Llorona came out at the start of the year. In a few months, Jordan Peele's Nope will debut in theaters. Either or both of those premises would make for a fascinating HHN house.
Finally, the most intriguing premise to me is The Last of Us, the popular Sony PlayStation video game franchise.Stories don't come any more dystopian than The Last of Us. So a house based on it would be super-dark. And I'm here for it.
Have you heard any good HHN house rumors? Let us know in the comments!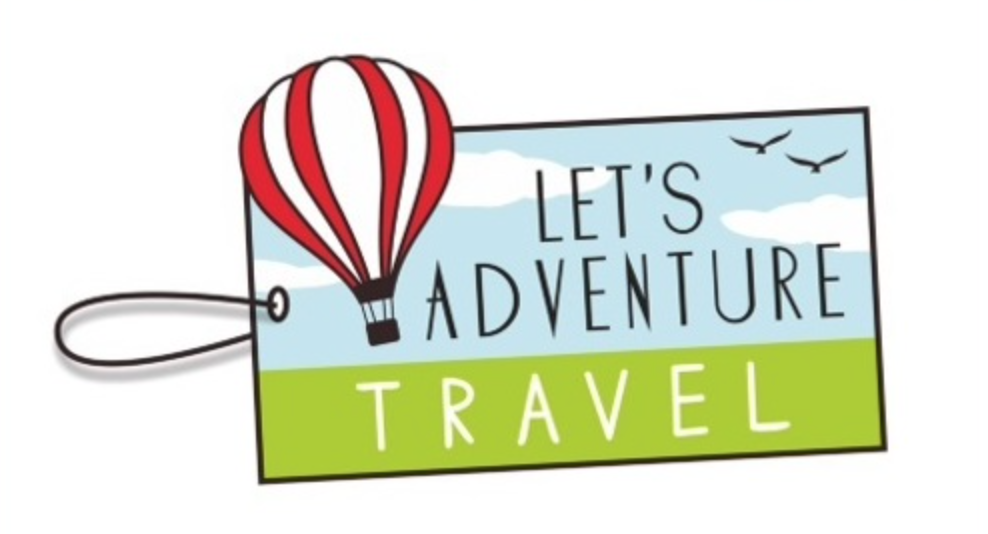 Thanks for visiting UniversalParksBlog.com! Want to go to Universal? For a FREE quote on your next Universal vacation, please fill out the form below and one of the agents from Let's Adventure Travel will be in touch soon!
Feature Photo: Universal