Get Your Fortune Read with New Zoltar at Universal Studios!
Do you want your future predicted? Do you have a question  and you need answers? Then get Your Fortune Read with New Zoltar at Universal Studios!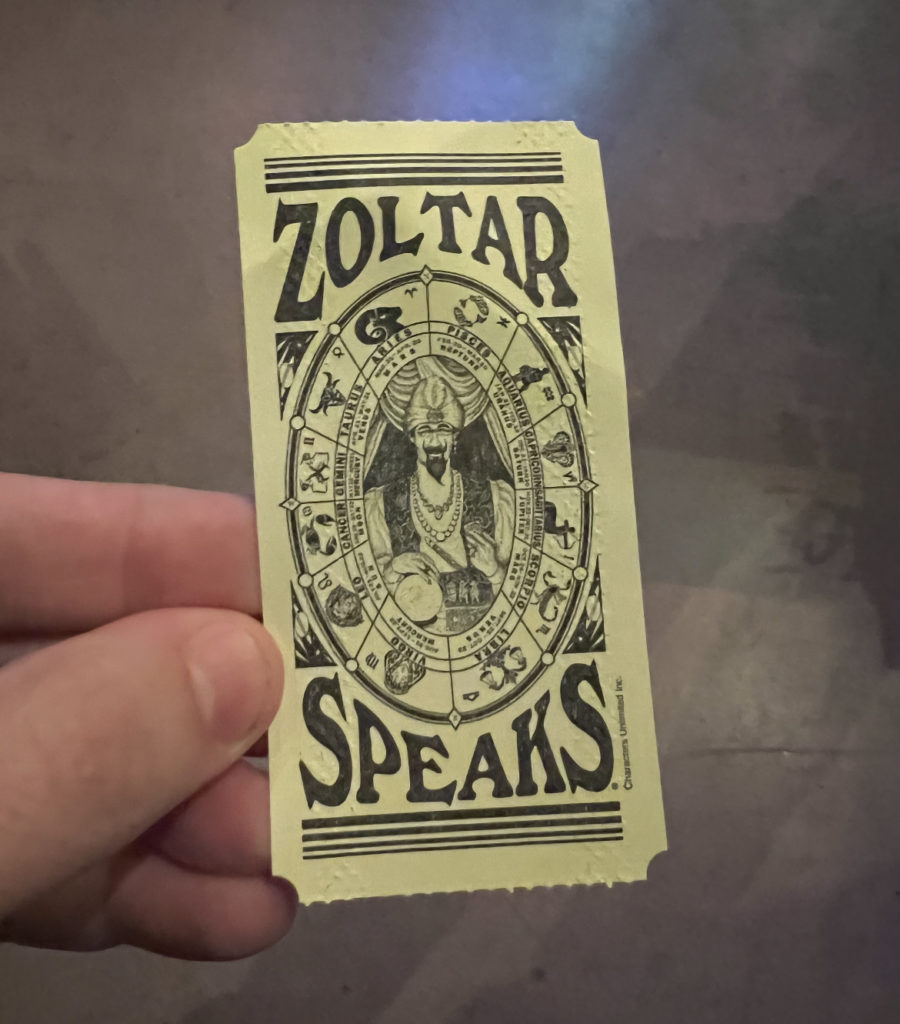 Fans of this classic animatronic fortune teller will love the new Zoltar Speaks machine that arrived this week at Universal Studios!
Check him out for a  quick reading and classic theme park fun!
Who is Zoltar?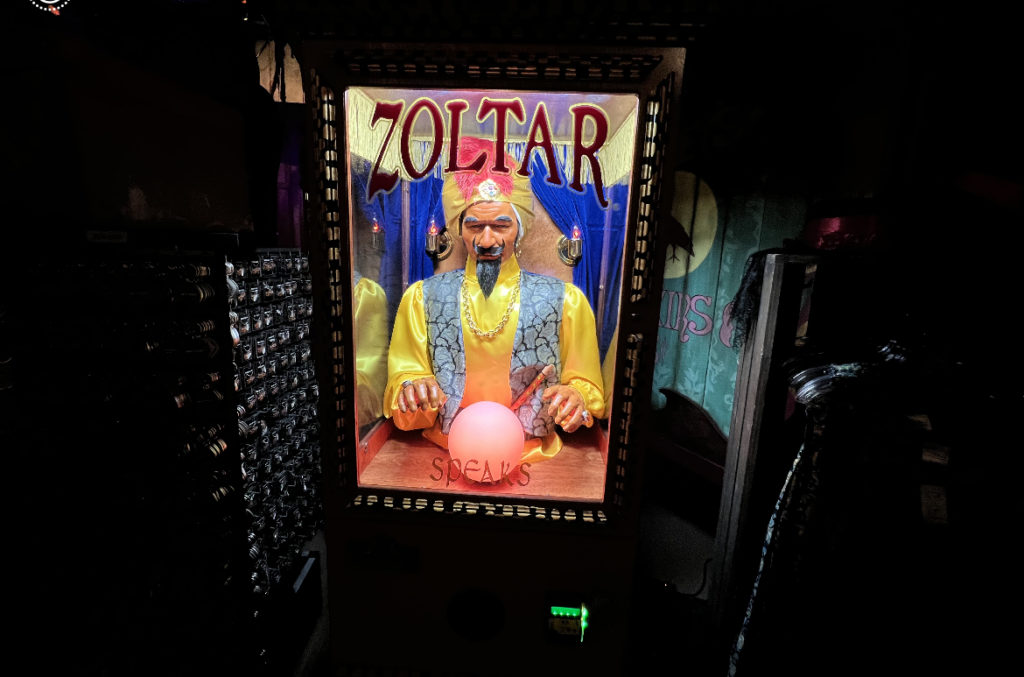 Old fashioned fun and American Nostalgia! This is the famous animatronic fortune teller found all over the world,  including classic arcades, theme parks, gift shops, and more!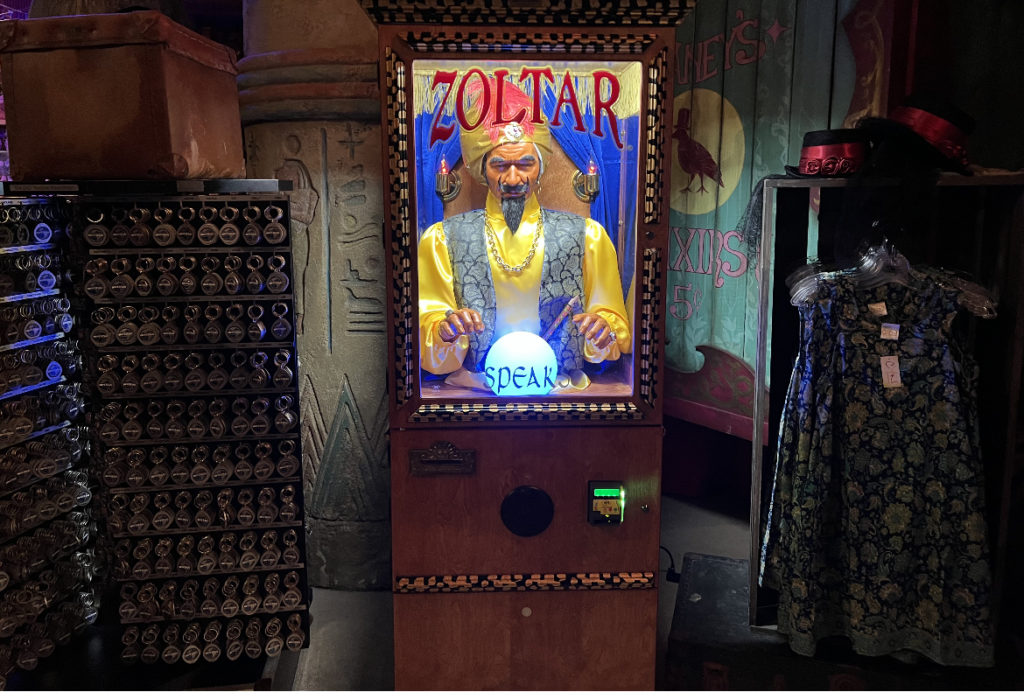 Tucked away in the Monster Tribute Store in Universal Studios, guests can ask the famous Zoltar a question about the future!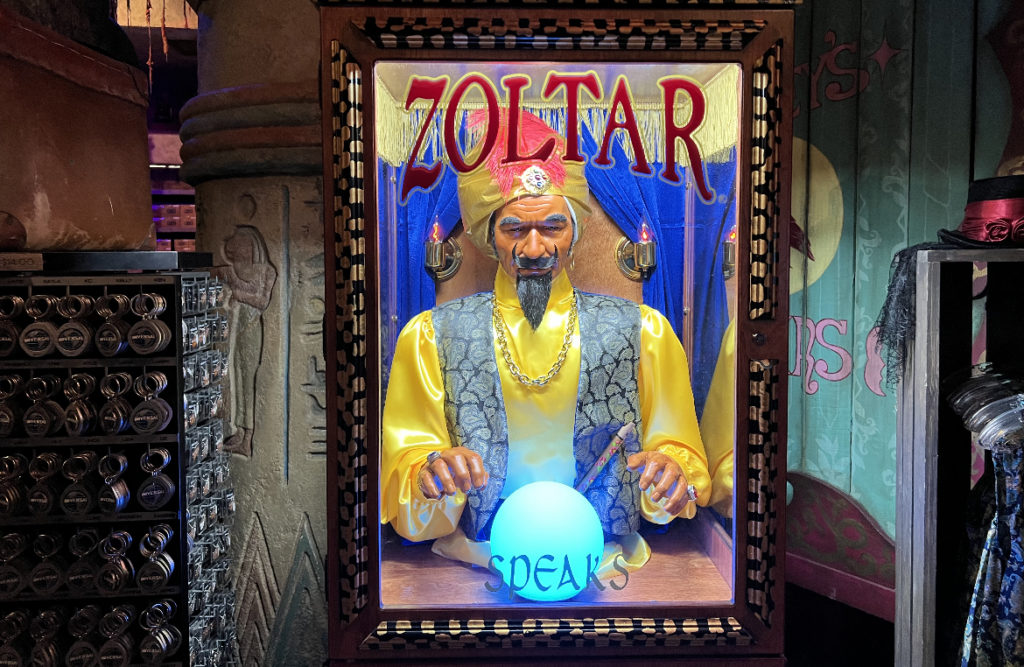 The glowing crystal ball lights up in shades of pink, blue, and purple and talks to curious guests.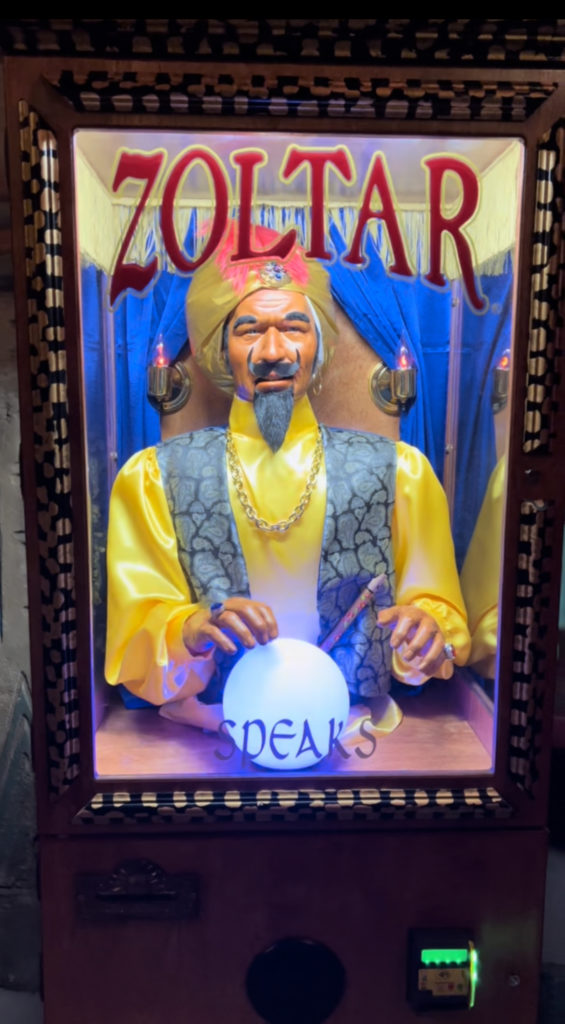 How fun! Go ahead- you can ask Zoltar anything.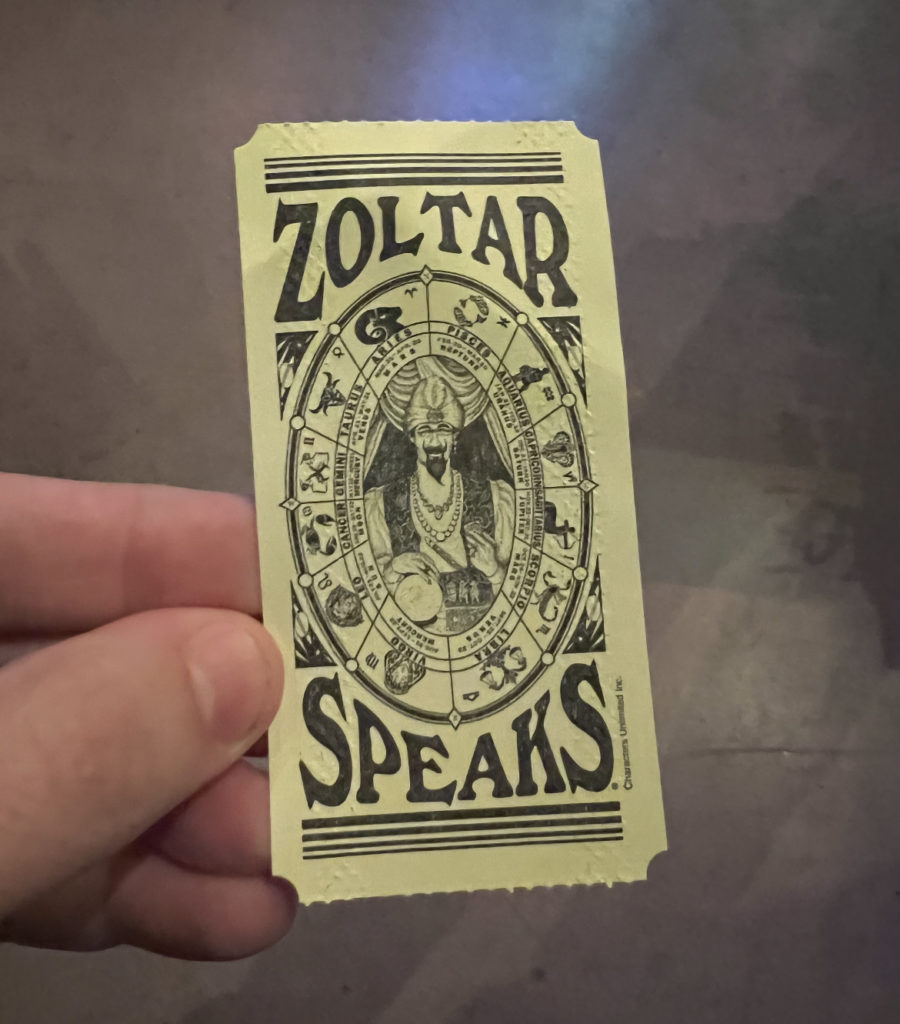 Zoltar predicts your future by printing out a yellow card. Mystical symbols appear on the front of the yellow card.
And a detailed fortune appears on the back! It is only $2 to ask Zoltar your questions and the experience is quick and fun!
The new Zoltar lands in Universal Studios this week and is a fun, new addition to the Monster Tribute Store!
Monster Tribute Store
Frankenstein, Dracula, and now Zoltar? This classic monster store features classic Universal Monsters and various theme park nostalgia!
The new Universal Monsters: A Tribute to the Creatures of the Night retail store is available daily during park operating hours. Be Sure to check out the fun merch and classic items in this new location! And be sure to follow along with us at UniversalParksblog.com and be the first to receive up-to-date news, tips, and trends.
Thanks for visiting UniversalParksBlog.com! Want to go to Universal? For a FREE quote on your next Universal vacation, please fill out the form below and one of the agents from Let's Adventure Travel will be in touch soon!