Awesome New Jaws Socks Swim into the Film Vault!
Fans of the movie and fans of this Great White shark will love the new merchandise spotted at Universal!  Check out the fun as these Awesome New Jaws Socks Swim into the Film Vault!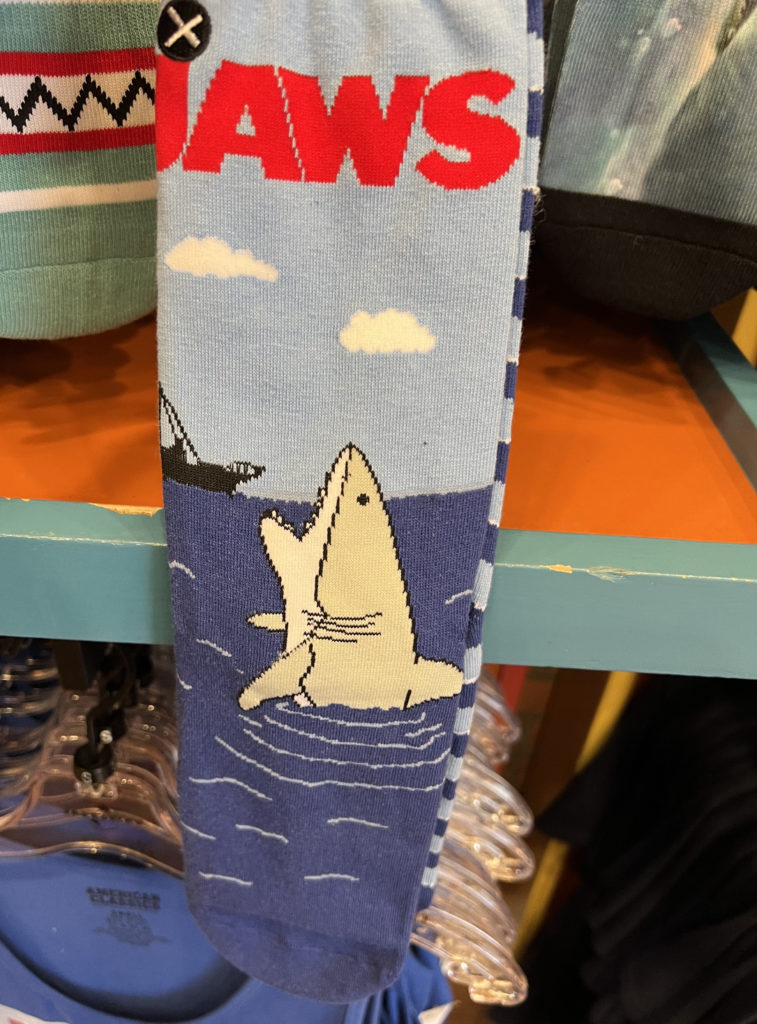 Looking to upgrade your theme park look? Or just wanting a small souvenir to remember this classic (but not forgotten) attraction?  Then check out the newest Jaws socks!
These new finds are a great gift or perfect souvenir. And they are perfect for everyday fun!
New Jaws Merchandise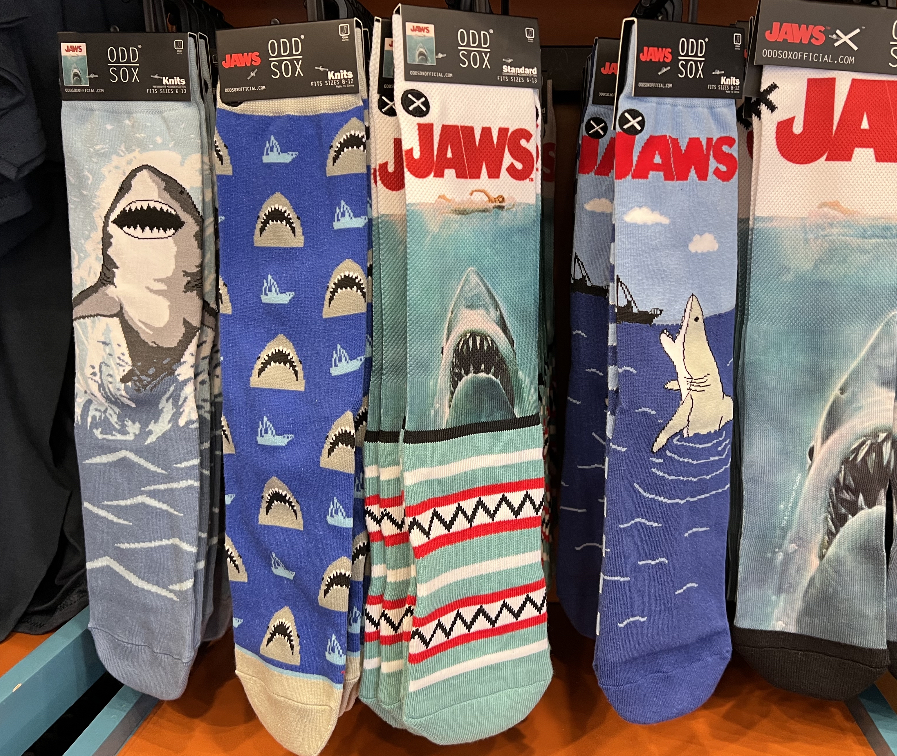 These socks are such a great new find! Perfect for fans of the movie and the classic Universal attraction!
Bring home a piece of this Universal nostalgia with these fun new socks. There are an assortment of new looks featuring everyone's favorite shark! Multiple colors and patterns feature the horrific shark in fun vibrant looks! Perfect for your every day style or theme park attire.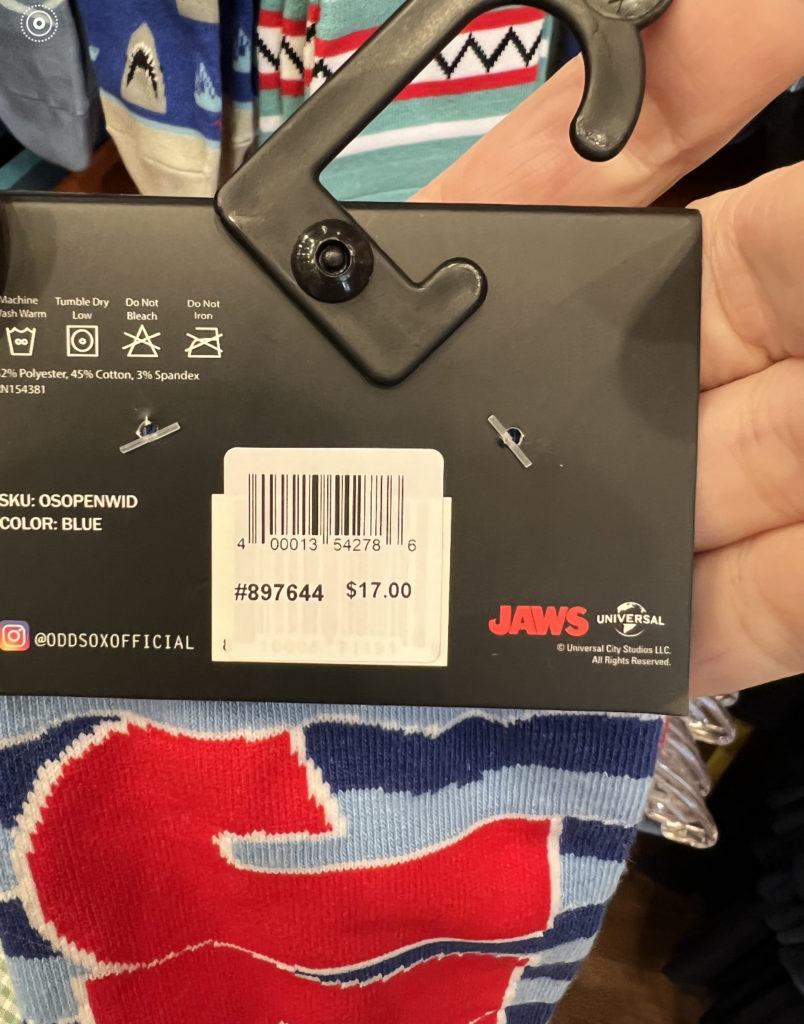 The new Jaws sicks retail for $17.00 and are available at the Film Vault! Do you know someone who would love these new socks? Be sure to check them out on your next visit!
The Film Vault
Have you visited this great merchadise location yet? Nestled in New York in Universal Studios, it carried classic merchandise and fan-favorite fun for movies  like Back to the Future, Ghostbusters, and Jaws.
This retail store features amazing motion picture memorabilia and plenty of exclusive finds. Shop for cinematic keepsakes, home decor, apparel, and Universal souvenirs. All  inspired by Universal's most-loved films, rides, and attractions. Be sure to stop by and check it out!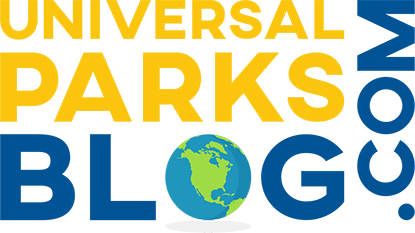 And be sure to follow along with UniversalParksBlog.com to stay updated on all things Universal!
Thanks for visiting UniversalParksBlog.com! Want to go to Universal? For a FREE quote on your next Universal vacation, please fill out the form below and one of the agents from Let's Adventure Travel will be in touch soon!