The Best Retired Attractions from Universal Orlando!
We love theme parks and we love that they are constantly evolving.  But sometimes we look back and miss these classic rides and retired attractions from Universal!
Do you have a favorite attraction? Something you could not wait to get on when you came to visit the theme parks?
While we love all the new attractions at Universal we definitely miss some of these retired faves! Let's take a look back at some of our favorite attractions from the UNIVERSAL Universal orlando resort!
TWISTER…Ride It Out
Remember this fun attraction? I was there closing day and there were plenty of like-minded fans! This classic attraction made you feel like you were right in the movies…and a real life storm. Special effects and an intense sound system re-created the explosive force of a tornado as you held on tight  in the middle of the fun.
Twister closed in 2015 to make room for "Race Through New York Starring Jimmy Fallon."
Back to the Future – The Ride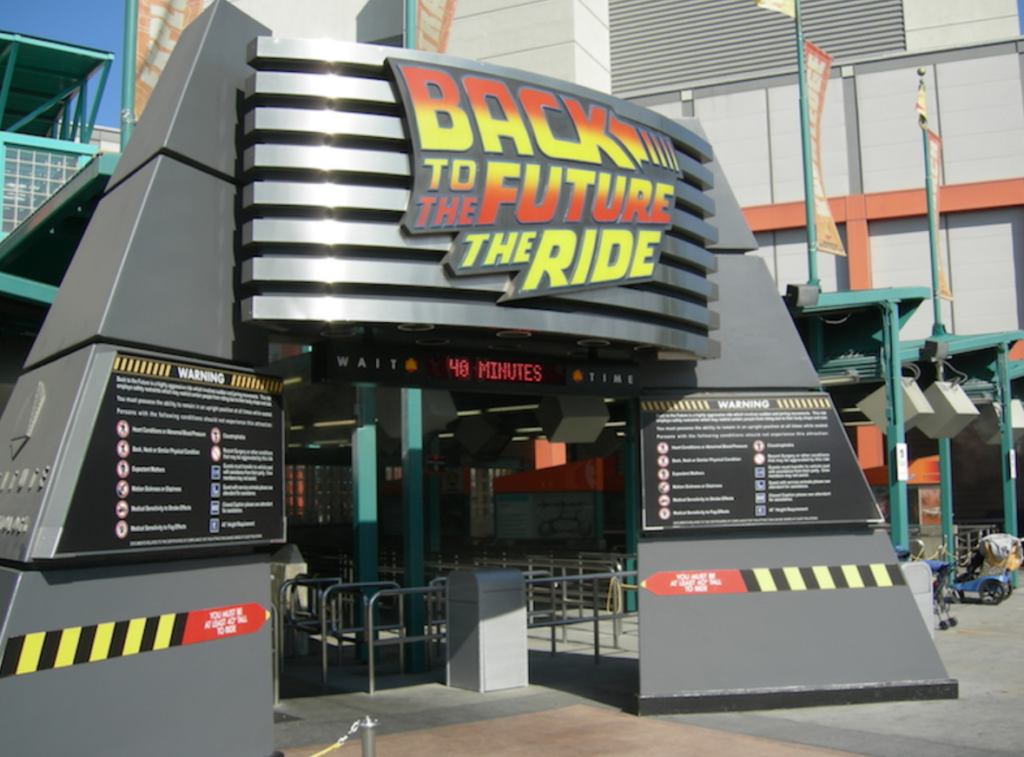 This awesome simulator ride was one of the park's most popular! Join Doc Brown through an Ice Age avalanche,  an angry dinosaur, and then back to present day to stop Biff from altering the future.
Back to the Future closed in 2007 for The Simpsons Ride, but you can still get a small taste of these fun movies! Doc Brown does meet-and-greets in Universal Studios Florida and you can still  grab a pic in front of the  DeLorean!
Kongfrontation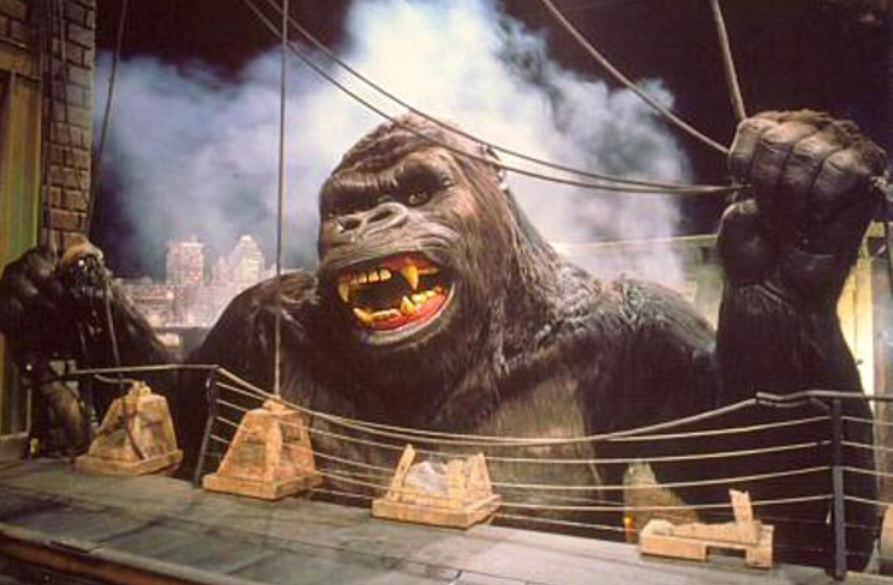 Kongfrontation is one of the original rides at Universal Studios and operated from 1990-2002.  Guests boarded a Tram only to be attacked by Kong on the loose in Manhattan.
If you are a Kong fan, you can still get your fix with the newest attraction Skull Island: Reign of Kong in Islands of Adventure. You can also glimpse small teasers that pay homage to Kongfrontation hidden throughout Revenge of the Mummy.
Dragon Challenge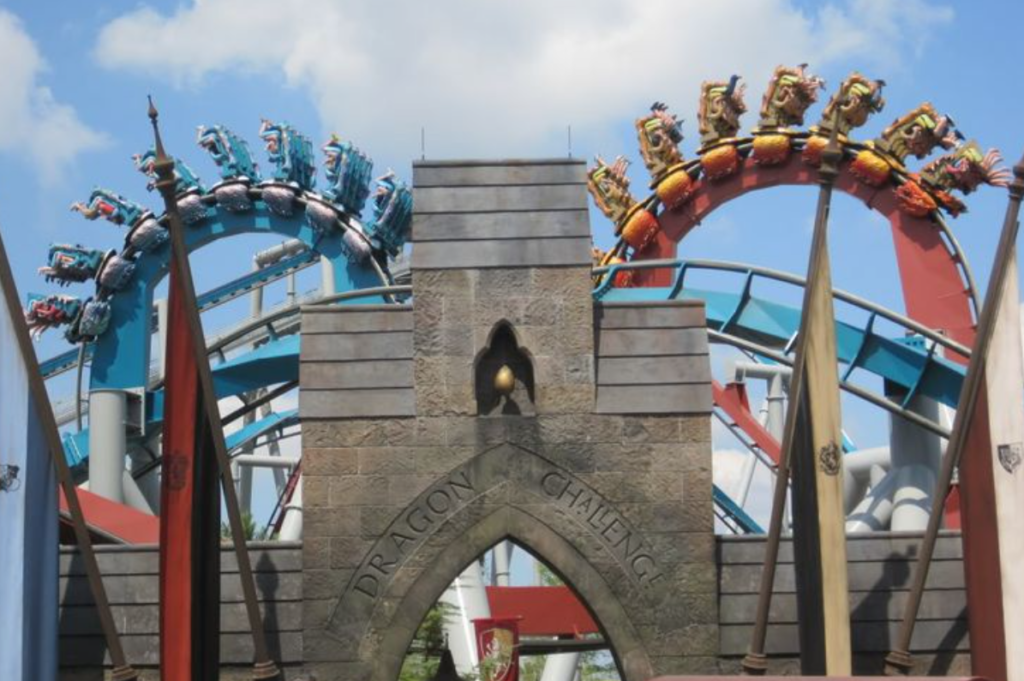 Such a fun rollercoaster ride in The Wizarding World of Harry Potter! Two different colored tracks (blue vs red)  created intense loops, fast thrills, and different experiences on one of two dragon coasters! You could ride the  Chinese Fireball or the Hungarian Horntail.
Dragon Challenge closed in 2017 for Hagrid's Magical Creatures Motorbike Adventure.
Jaws
Another classic Universal attraction! Guests would board a small boat and take a guided tour through the fictional Amity Island before coming face to face with Jaws.
The fan-fave attraction closed in 2012 to make room for The Wizarding World of Harry Potter – Diagon Alley. But don't worry! There is still plenty of Jaws merch in the stores and you can get your pic with the hanging shark in the San Francisco area.
Jimmy Neutron's Nicktoon Blast
Jimmy Neutron's Nicktoon Blast was a motion simulator attraction located in the front of Universal Studios Florida. It operated from 2003 -2011 before it was replaced by Despicable Me: Minion Mayhem.
Guests boarded miniature rockets and followed Jimmy on a wild chase through classic Nicktoons, including SpongeBob SquarePants, and Rugrats, and more. So much fun!
Thanks for visiting UniversalParksBlog.com! Want to go to Universal? For a FREE quote on your next Universal vacation, please fill out the form below and one of the agents from Let's Adventure Travel will be in touch soon!
Feature Photo: Universal
Article Source: Universal