Universal Orlando Resort Wait Times for June 2022
Memorial Day Weekend has come and gone. We're not technically in summer yet, but the unofficial start of the theme park season has started.
So, the wait times we're about to read come from May, a time when the parks were the least crowded they're gonna be for a while.
In short, we're about to discuss the calm before the storm. So here are the Universal Orlando Resort wait times for June 2022.
Universal Studios Florida – The Big Three
Harry Potter and the Escape from Gringotts is no longer one of the newest rides at the Orlando campus. Still, it remains the most popular one at the oldest park.
The Harry Potter split roller coaster experience continues to drive traffic more than anything else at the park.
For the past month, Escape from Gringotts averaged a 64-minute wait, a 12-minute increase from last month. However, it was identical to the wait two months ago.
I think it's fair to expect much longer waits for the next 8-10 weeks, especially when we get to July.
The other two rides at Universal Studios Florida that generally require longer waits are Despicable Me Minion Mayhem and Hollywood Rip Ride Rockit.
That proved accurate for the past month as well. Minion Mayhem averaged a wait of 44 minutes, a substantial drop of 14 minutes from last time.
Meanwhile, Hollywood Rip Ride Rockit fell substantially. It averaged a 41-minute wait, a drop of 22 minutes.
Again, the trend here remains consistent across most theme parks. Attendance increases in April due to rolling Spring Break vacations and Easter.
Then, attendance drops somewhat in May as students complete their schooling. So, what we're calling June wait time reflects May data.
These numbers should increase substantially next time and then will be the largest of the year for the August update.
Universal Studios Florida – Everything Else
Of course, I'm presuming a lot here. Did the other rides at Universal Studios Florida average lower waits? Let's take a look:
Hogwarts Express — King's Cross Station – 37 minutes, down 8
Transformers: The Ride – 3D – 33 minutes, down 17
The Simpsons Ride – 32 minutes, down 14
MEN IN BLACK Alien Attack – 31 minutes, down 13
Fast & Furious – Supercharged – 27 minutes, down 17
T. Adventure – 23 minutes, down 9
Kang & Kodos' Twirl 'n' Hurl – 20 minutes, down 13
Race Through New York Starring Jimmy Fallon – 19 minutes, down 9
Woody Woodpecker's Nuthouse Coaster – 16 minutes, down 14
Overall, the average Universal Studios Florida attraction required a wait of 32 minutes, down 8 minutes from last time.
So, this park was 20 percent less crowded over the past month. If you were there, you had a great time!
Universal's Islands of Adventure
Did the trend continue at Islands of Adventure? Well, a lot depends on the alpha here, as Hagrid's Magical Creatures Motorbike Adventure can skew the data.
For the past month, the Hagrid roller coaster averaged a wait of 86 minutes, a decrease of 12 minutes month over month. So, the overall park behavior should follow suit.
You've done well any time you can spend less than 90 minutes in line for this one. In fact, this probably won't be the case for the next two months.
Here are the other Islands of Adventure attractions:
Flight of the Hippogriff – 58 minutes, down 12
Dudley Do-Right's Ripsaw Falls – 53 minutes, no change
Jurassic World VelociCoaster – 48 minutes, down 13
Jurassic Park River Adventure – 46 minutes, up 3
Skull Island: Reign of Kong – 45 minutes, down 8
The Incredible Hulk Coaster – 40 minutes, down 15
The Amazing Adventures of Spider-Man – 39 minutes, down 16
The High in the Sky Seuss Trolley Train Ride – 39 minutes, down 11
Pteranodon Flyers – 38 minutes, down 14
Harry Potter and the Forbidden Journey – 35 minutes, down 19
Poseidon's Fury – 31 minutes, down 9
Hogwarts Express — Hogsmeade Station – 26 minutes, down 8
Popeye & Bluto's Bilge-Rat Barges – 22 minutes, up 1
One Fish, Two Fish, Red Fish, Blue Fish – 17 minutes, down 6
Doom's Fearfall – 14 minutes, down 1
The Cat in the Hat – 11 minutes, down 5
Storm Force Accelatron – 8 minutes, down 6
Attractions at Islands of Adventure averaged a wait of 36 minutes, down nine minutes from last time. Once again, that's 20 percent lower.
Let's Talk about Islands of Adventure Wait Times
Something to keep in mind about the parks is that the wet rides increase in popularity as Central Florida gets hotter. That's why River Adventure is creeping up on the VelociCoaster.
This trend will expand in June, but it's most noticeably in July and August, the two hottest months for the area.
Another way you can tell that the parks are growing in attendance happens at the bottom, not the top.
Right now, the two Orlando parks feature seven attractions with average waits of 20 minutes or less.
We'll notice these attractions increasing in wait time as we advance deeper into the summer.
Even the Marvel Super Hero Island stuff should grow in popularity as guests target rides with shorter posted wait times.
Of course, the top rides will spike as well. Their wait times aren't quite limitless, but they could increase by 20+ minutes in some instances.
So, you may need a plan for Hagrid's coaster and the other Harry Potter attractions. The VelociCoaster features excellent throughput, but it's still new.
So, that one could experience a dramatic increase as well. It turns a year old on June 10th, which means I won't have accurate comparison data for it this summer.
The first four months of an attraction's opening are when it's most in-demand.
One thing is undeniable. With the pandemic in the rearview mirror, guests are flocking to the parks during the summer of 2022.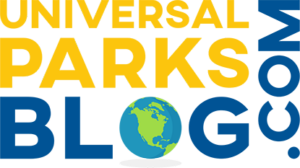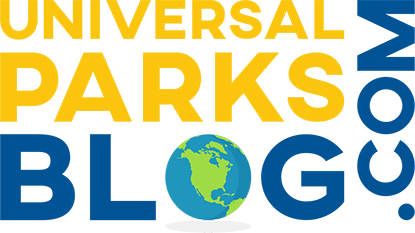 Thanks for visiting UniversalParksBlog.com! Want to go to Universal? For a FREE quote on your next Universal vacation, please fill out the form below and one of the agents from Let's Adventure Travel will be in touch soon!
Feature Photo:Facebook/universalorlando