Planning the Perfect Summer Park Day at Universal Studios Florida
Summer is upon us, which means we all want to spend some time at Universal Orlando Resort.
The park offers incredible entertainment for a reasonable price. Plus, guests can maximize their value even more with the right approach.
Here's a plan for having the perfect day at Universal Studios Florida.
Starting the Day Right
The first thing you must understand about Universal Studios Florida (USF) is that it's top-heavy.
What I mean by that is the park operates 12 attractions, with three of them requiring disproportionate waits to experience.
On 75 percent of the attractions, you should wait 40 minutes or less before boarding, even during the hectic summer season.
The other three attractions should require standing in line 45 minutes or longer, which can cause you some frustration.
So, I'll offer several suggestions for mitigating your wait times. And the first of them involves an early start.
Guests who stay at official Universal Orlando Hotels gain a free amenity, Early Park Admission. It allows you to enter USF an hour early.
Only a handful of attractions will operate during Early Park Admission. Thankfully, they're usually the most in-demand rides, though.
For example, as I type this, the two open attractions are Despicable Me Minion Mayhem and Harry Potter and the Escape from Gringotts.
Conveniently, those are two of the three potentially problematic rides at the park, at least in terms of long waits. The third is Hollywood Rip Ride Rockit.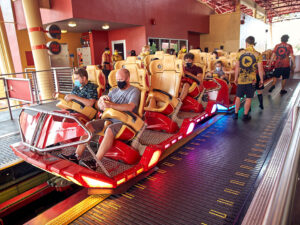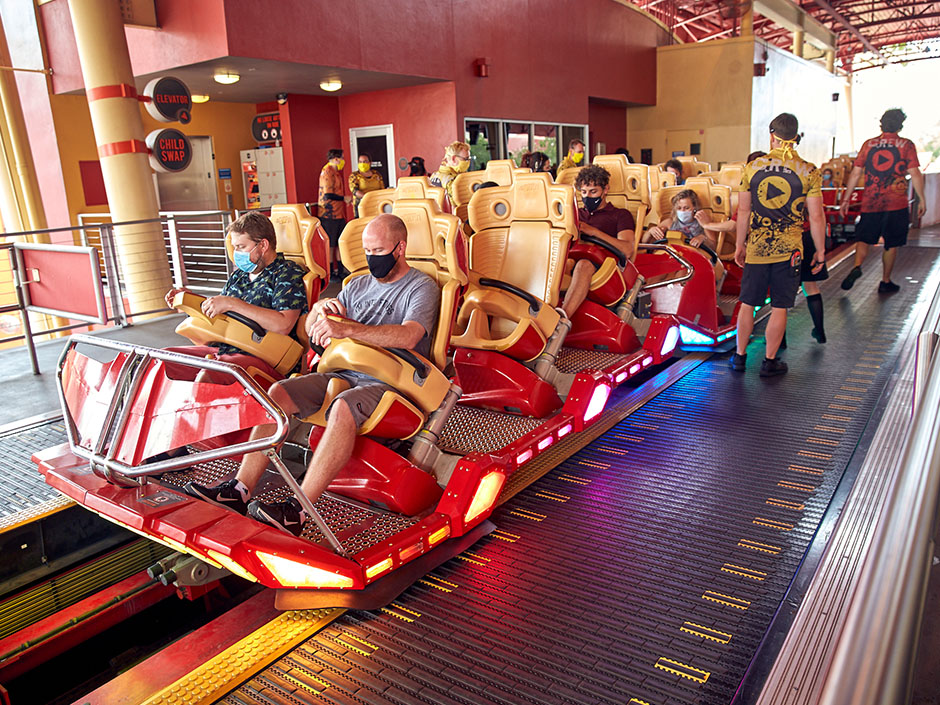 Guests who stay on site can experience at least one if not both of those rides before the park has even technically opened to the public!
When you start the day that way, you're guaranteed to have a great park visit!
Plus, you can find the best possible deal for a Universal Orlando Hotel by contacting one of the experts at Let's Adventure Travel.
Their services are free to you, and they know all the tips and tricks for Universal Studios vacations!
The Park Opening Plan
Okay, I'm presuming that you're staying on site and picking one of the two rides I mentioned at the start.
However, I realize that's not always possible. So, I'll go ahead and start over again here. If you did one of those two already, just ignore them when the time comes.
You'll have your choice of either picking a ride at the front, the Production Central area, or heading to The Wizarding World of Harry Potter.
At many theme parks, I suggest skipping the early rides since that's what everyone else is doing.
The design of Universal Studios Florida dictates that you follow the path, though. Otherwise, you'll have to circle the park more than one full lap.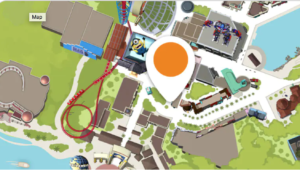 To avoid backtracking, I say that you just start with Minion Mayhem. It's a lot of fun, and you should have it done within 30-45 minutes of park opening.
Afterward, you'll come across the other popular attraction here, Hollywood Rip Ride Rockit.
Unless you're prone to motion sickness, you should ride this thrilling roller coaster while you're in the area. It grows more crowded as the day advances.
You can save yourself a lot of time and stress by riding it during the park's first hour, when it's the emptiest it'll be all day.
Next, you'll have the option to ride Race Through New York Starring Jimmy Fallon. Not everyone's a fan of this one, but you paid for it! You might as well ride it!
Revenge of the Mummy is currently undergoing renovations, but you should definitely ride it next if it's open! It's spectacular!
After that, the next choice is Transformers: The Ride – 3D, but you should watch The Blues Brothers Show on the way if it's running!
Afternoon Fun
Here's what I love about USF. You haven't even had time to work up a sweat yet, but you've already ridden five attractions! You're almost halfway done!
Of course, you may have worked up an appetite by this point. If so, I'm happy to tell you that Finnegan's Bar & Grill is right across the street from Transformers!
I previously suggested that it's one of the best places to eat at Universal Orlando Resort. And it's right on the way to the next thing!
So, kick back, relax, and enjoy a meal in a Cheers-like atmosphere!
Once you're done, your destination is San Francisco, the home of Fast & Furious: Supercharged.
You can prove that you're just as good a driver as Dom, but you're not really drifting or doing anything extreme. That's good news since you just ate.
The best news is that once you pass San Francisco, you're entering the world of Harry Potter!
All the attractions here will be at your disposal, and you can spend as much time as you would like in The Wizarding World.
Frankly, I suspect that you'll build your entire park visit around this time. So, savor it and make it count!
Harry Potter and the Escape from Gringotts will absorb part of your time. It could take 90 minutes or longer for the full experience.
You can also take the Hogwarts Express at King's Cross Station to switch parks, although I'm writing this guide under the assumption you'll spend the whole day at USF.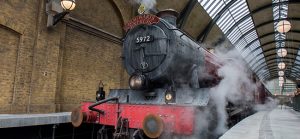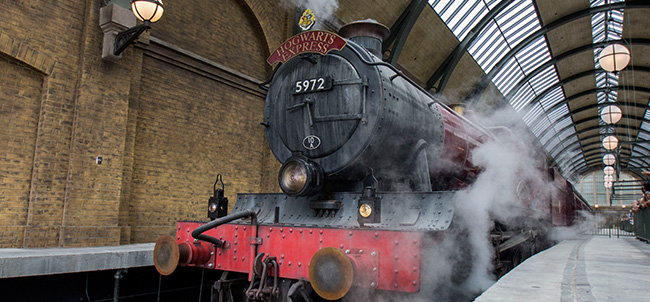 Finishing Up Strong
Once you've finished at The Wizarding World, you technically have three or four lands left to explore.
So, you'll want to stop by the World Expo to test your mettle on MEN IN BLACK Alien Attack. Don't worry, though! Most new recruits fail the first mission!
Personally, I spend the most time in Springfield, or as I call it, the Happiest Place in Orlando. Yes, I'm a Simpsons superfan.
Anyway, you should definitely ride both attractions here. Kang 'n' Kodos' Twirl 'n' Hurl proves surprisingly fun for all its smack talk.
Meanwhile, The Simpsons Ride shows you how Bart has felt the whole time, while Sideshow Bob has tried to kill him.
At this point, you only have two attractions remaining to experience, at least for the first time today.
You'll find both at Woody Woodpecker's KidZone. The first is the children's ride, Woody Woodpecker's Nuthouse Coaster.
If you're traveling without kids, it may not do much for you. However, under no circumstances should you skip the other ride here.
E.T. Adventure embodies everything good and pure about Universal Studios Florida. It's the remaining must-do at the park.
Once you've done all the rides, it's probably dinnertime. I would suggest that you exit the park and head to Universal CityWalk Orlando.
You'll find it's only a short walk away from E.T. Adventure.
At the entertainment complex, you'll find many restaurant options, although I would suggest Margaritaville because I'm a Parrothead.
After dinner, you're free to do whatever you want. Universal isn't running its nighttime presentation yet.
So, you can either backtrack and ride some of your favorites – MEN IN BLACK might be walk-on by this point!
Conversely, you might give Islands of Adventure a chance. Look for us to publish a guide to the perfect day there soon!
Thanks for visiting UniversalParksBlog.com! Want to go to Universal? For a FREE quote on your next Universal vacation, please fill out the form below and one of the agents from Let's Adventure Travel will be in touch soon!
Photo: Universal