Kick off Summer Vacay with these New Drinks at Universal Loews Resorts!
From June 1st- Labor Day, Universal Loews Resort kicks off Summerfest! That means Summer vacay is officially here and if you are headed to Universal Orlando you are in luck!
New Drinks, poolside cocktails, and destination inspired Mocktails have arrived!
What is your favorite sip? Are you ready for Summer?
Partnering with Bruno Mars' SelvaRey Rum, these new drinks are the perfect way to enjoy your Universal Vacay!
Universal Loews Resorts Summerfest
This summer indulge in exclusively curated cocktails featuring SelvaRey Rum,  chill with a destination-driven craft mocktail, and experience all of the fun at Universal Orlando!
Each Loews luxury resort features a unique cocktail and Mocktail perfect for a summer of fun.  Whether looking to indulge or sip on a healthier option- it is time to  relax poolside and discover a new fave this summer.
Sapphire Falls Resort at Universal Orlando
Loews Sapphire Falls Resort is celebrating the kick-off of the summer season these new drinks!
Funky Monkey (served in a souvenir cup)
1.25 oz. SelvaRey Chocolate Rum
0.25 oz. banana liqueur
0.25 oz. Coolbreeze ice cream mix
Chocolate swirl
Garnish with pineapple and cherry
Watermelon Raspberry Lemonade Mocktail
Lemonade
Watermelon syrup
3 muddled mint leaves
Garnish with raspberries
Portofino Bay Resort at Universal Orlando
Portofino Bay is equal parts fun, beauty, and charm. This summer check out the resort and enjoy great new drinks!
Dessert in Italy
1 oz. SelvaRey Chocolate Rum
1 oz. Bailey's
1 oz. DiSaronno Amaretto
Garnish with black cherries
Tropical Splash Mocktail
Pineapple juice
Orange juice
Soda water
Grenadine
Agave syrup
Lime juice
Garnish with lime, orange, and cherry
Royal Pacific Resort at Universal Orlando
Indulge this summer with Island-inspired drinks and refreshing sips bythe pool!
Royal Sunrise
1.25 oz. SelvaRey Coconut
.25 oz. Chambord
Crushed fresh pineapple
3 mint sprigs
Pineapple Juice
Splash of soda
Top with prosecco
Kiddie Pool Mocktail
Coolbreeze Blue Raspberry
Pineapple Juice
Sprite
Summerfest at Universal
These great sips are just the start! Stay tuned for more info on delicious eats, Loews vacation specials, and fun local events that explore Universal.
Get ready! There is a lot of fun to be had this summer!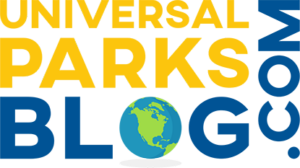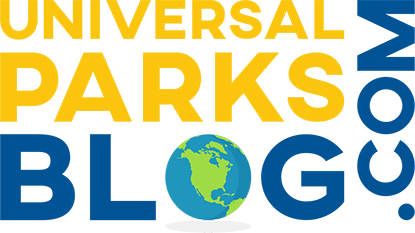 And be sure to follow Universalparksblog.com to stay updated on all things Universal.
Thanks for visiting UniversalParksBlog.com! Want to go to Universal? For a FREE quote on your next Universal vacation, please fill out the form below and one of the agents from Let's Adventure Travel will be in touch soon!
Feature Photo: Universal