Epic Universe Ride Details Emerge
We've just learned more details about an upcoming attraction at Universal's Epic Universe. Folks, you're gonna like it!
Let's talk about the new Epic Universe ride that's sure to delight Wizarding World fans!
What Is the Plan?
Let's start with a bit of backstory. First, remember that Universal officials initially had other plans for Epic Universe.
This park would have hosted multiple themed lands…but NOT a Wizarding World. Instead, Universal had every intention of using a similar but different intellectual property.
Had everything gone right, Epic Universe would include a Fantastic Beasts universe celebrating the life's work of Newt Scamander and maybe Tina Goldstein.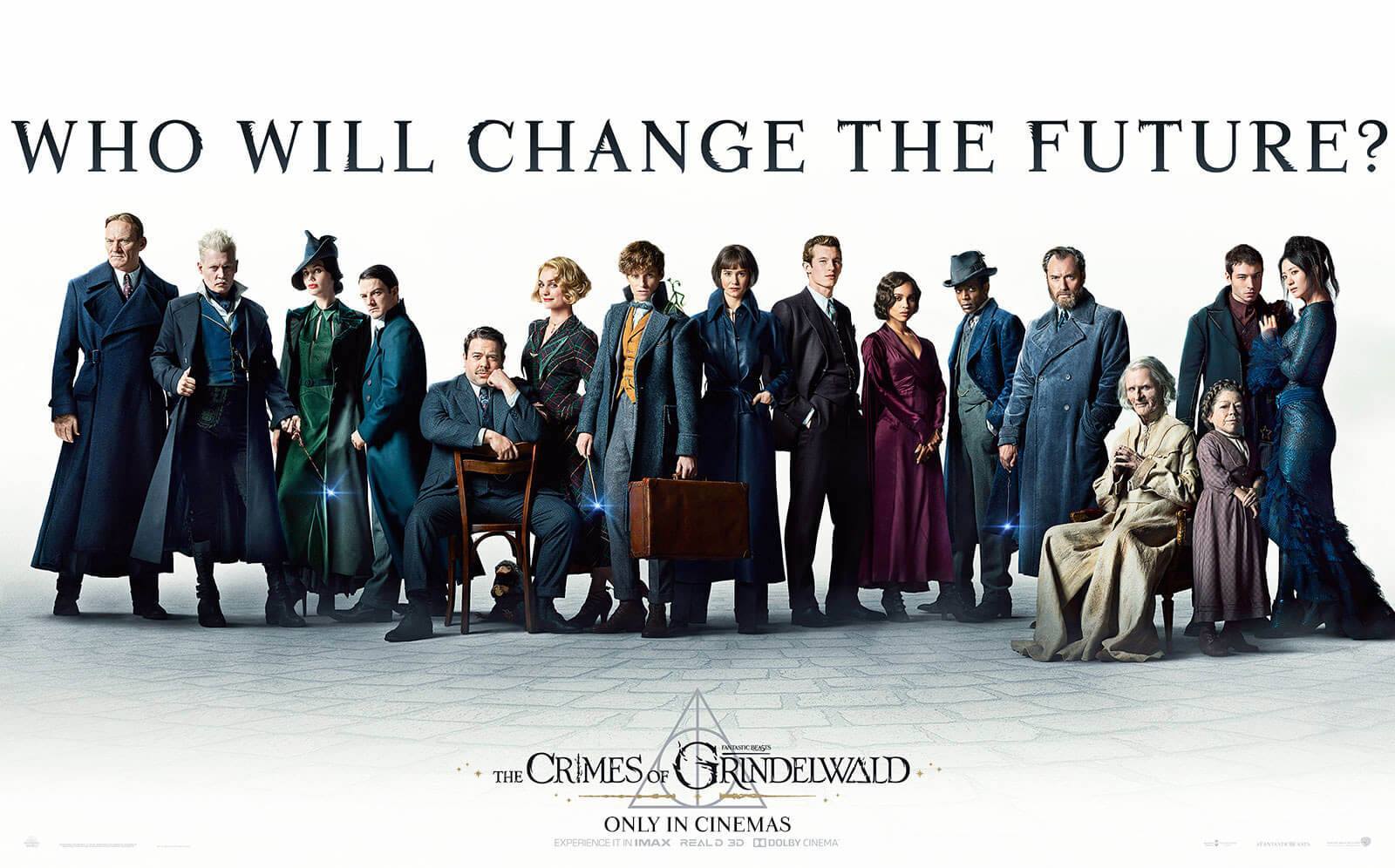 Alas, the Fantastic Beasts film franchise has struggled mightily and is now presumed dead.
Universal made the regrettable decision to cast Johnny Depp right before he gained media attention for all the wrong reasons.
Then, Depp's replacement in the franchise, Mads Mikkelsen, failed to excite anyone enough for the most recent movie to succeed.
Due to the unique licensing agreement between Universal Studios, JK Rowling, and Warner Bros. Pictures, this setback hurt all three.
The idea of a Fantastic Beasts themed land no longer seemed viable or financially savvy.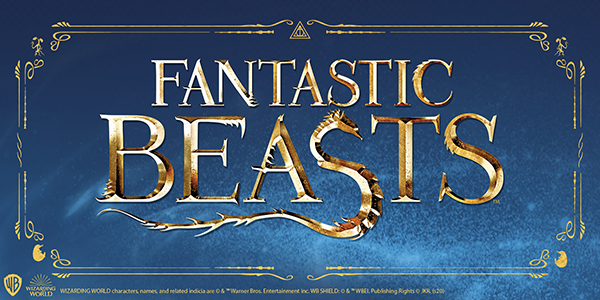 So, Epic Universe will return to basics with yet another Wizarding World of Harry Potter. However, this one will feature a unique theme.
The park will use the backdrop from a Fantastic Beasts premise, though. Specifically, it'll be this:
That's the French Ministry of Magic that plays an integral role in Fantastic Beasts: The Crimes of Grindelwald.
So, the setting is decidedly Fantastic Beasts, but Universal won't emphasize that part since it doesn't sell well.
Instead, this place will be the third Wizarding World of Harry Potter, the first one with an international setting.
Those of you familiar with the Fantastic Beasts sequel know that this place is more upscale than Diagon Alley or Hogsmeade. It's also decidedly French rather than British.
So, this themed land will be the fanciest Wizarding World to date.
What Is the Ride?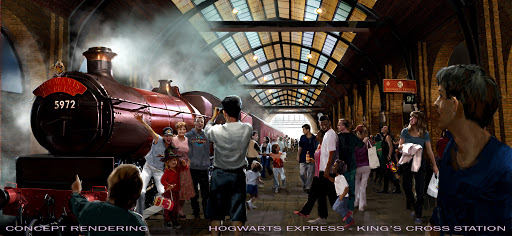 We don't have a name for the place yet, but you can think of it as what I just described. For all intents and purposes, it's the British Ministry of Magic ride.
Some sites like Screamscape are calling it the Battle for the Ministry of Magic, which definitely fits with the underlying theme here.
Now, you may have noticed my wording above and believed I had made a mistake. I didn't.
Yes, I said the *British* Ministry of Magic ride. While the setting for the entire themed land will be the French Wizarding World, the ride itself won't.
Instead, you'll enter a room full of fireplaces, which is a strong tell for Harry Potter fans.
Yes, you're about to take your first trip via the Floo Network! Remember this?
Folks, that's what you're going to do on this ride…before it even technically begins! You're smoking some Floo Powder and heading back to England.
Your destination is the Ministry of Magic, where you must arrive in time to watch the trial of Dolores Umbridge.
That timeline may confuse you. After all, the French Ministry of Magic we've seen comes from the 1930s.
According to insiders, the ride won't take place then. In fact, it won't happen during the movie timeline, either.
Instead, the Floo Network (accidentally?) sends you to a time after The Battle of Hogwarts. Umbridge is being held accountable for her crimes.
So, you're watching some karma as one of the franchise's greatest villains presumably gets sentenced to Azkaban.
The Ministry of Magic Ride Experience
We're discussing a ride that won't open for nearly three years. As such, details remain fluid.
Much of the information we have stems from the fact that Bioreconstruct has captured images of the new Epic Universe development:
Latest analysis of construction of the new Harry Potter land. In Epic Universe. https://t.co/yMTLneLmX6

— bioreconstruct (@bioreconstruct) October 4, 2022
Analysis from @TommyHawkins indicates that Universal has already built out the Floo Network part of the ride.
As a reminder, we've seen this in the Harry Potter movies. One section of the Ministry of Magic includes a Hallway of Floos. It looks like this:
That's apparently intended to be a show-stopping part of the ride. You enter a room similar to it and appreciate the wizardry on display.
During the rest of the attraction experience, you're navigating the halls of the Ministry of Magic, careful to avoid the dreaded Aurors, the warrior team of wizards.
Remember that Ron and Hermione become Aurors after the events of The Battle of Hogwarts. So I think it's safe to expect an appearance from one or both.
Obviously, I could say more as I know the story for the attraction, but I don't want to spoil it for you. Feel free to google if you want to know more.
The gist is that Umbridge's trial doesn't go as expected – big surprise – and a desperate plan unfolds to bring back He Who Must Not Be Named.
So, you'll face a LOT of pressure on this ride. If you screw this up, the scariest dark wizard ever will return and wreak havoc on society, wizards, and muggles alike!
Notably, by the time the ride ends, you've taken a Floo Network trip back to the appropriate era of Paris.
Still, you can see how this ride will appeal to all Harry Potter fans. It's a sweeping story filled with many of your favorite/most hated characters.
Thanks for visiting UniversalParksBlog.com! Want to go to Universal? For a FREE quote on your next Universal vacation, please fill out the form below and one of the agents from Let's Adventure Travel will be in touch soon! 
Feature Photo: Universal