Universal Studios Remains a Rare Bright Spot for Comcast
Earlier in January, Universal Studios announced two expansions under development. One will open in Texas, while the other experience will occur year-round in Las Vegas.
Comcast wouldn't be taking this approach unless its subsidiary proved wildly successful. And we just learned how true that is.
Comcast just revealed its fourth quarter and fiscal 2022 earnings. If you're a Universal Studios fan, this report is overflowing with excellent news.
Comcast vs. Universal
Last September, Comcast took a chance with one of its most expensive offerings, Peacock.
The streaming service took back its licensing rights to most NBCUniversal programming.
Until then, Disney had licensed this content for its Hulu service, of which NBCUniversal owns one-third.
Comcast wanted to maximize its revenue from its own properties. So, it ended that agreement and switched all the content to Peacock instead.
Hulu's loss is ostensibly Peacock's gain, although that statement isn't easy to prove mathematically.
I'm mentioning all this because Comcast's earnings totaled $30.55 billion for the quarter, which demonstrates how little Universal Studios matters to the bottom line.
On the other hand, Peacock has turned into a lodestone. Despite the streaming service adding former Hulu content AND World Cup coverage, its adjusted earnings fell to $817 million, a drop of 38 percent.
Trust me when I say that this matters to Universal's bottom line. Overall, NBCUniversal reported a loss of $978 million, which is effectively $1 billion.
Why is the Comcast subsidiary doing so poorly? The answer is that Peacock has lost about $2.5 billion in fiscal 2022.
Even worse, Comcast projects that the streaming service will lose another $3 billion in 2023.
Somehow, this atrocious news for Comcast proves positive for theme park fans.
I'll put the situation in these terms. Do you know a family with one child who is always getting into trouble and causing problems for everyone?
Their siblings look good by association, right? If a sibling is an A student, they look like the golden child.
In this scenario, the bad child is Peacock, and the golden child is Universal Studios.
About Universal Studios Revenue
When we discuss Universal Studios' 2022 revenue, we must realize that we're comparing apples to oranges.
In 2021, the pandemic forced social distancing and some attendance limits. Even 2022 still suffered from these financial restraints for arguably half the year.
So, Universal Studios can and will do better when we look back on 2023 earnings. This is tip of the iceberg stuff we're about to discuss.
Still, Comcast executives love what they see from Universal Studios. For the fiscal fourth quarter, the theme parks earned $2.1 billion!
Yes, that's only a little under seven percent of Comcast's total take, but we're talking about $7.5 billion in a calendar year.
Five years ago, these same parks were grossing only $1.3 billion…and that was a year that wasn't impacted by the pandemic!
In fact, if we go back ten years, Universal Studios earned $2.1 billion…for the entirety of 2012!!!
That's how staggering the parks division's growth has been. You can understand why Comcast is investing in more parks.
Right now, there is a seemingly endless appetite for all things Universal Studios!
Compared to the same quarter in 2021, Universal Studios increased its revenue by 49.3 percent. Again, that's an unfair comparison, though.
Similarly, we can say that for fiscal 2022, Universal's EBITDA (earnings before interest, taxes, depreciation, and amortization) nearly doubled.
In fiscal 2021, Universal Studios netted $1.4 billion. For the most recent year, that number increased to $2.7 billion.
Folks, there are only so many different ways I can tell you that Universal Studios is doing amazingly well! Not coincidentally…
Comcast Will Spend, Spend, Spend
Here's the key takeaway from Comcast's capital expenditures report:
"NBCUniversal's capital expenditures increased 82.6% to $916 million, reflecting increased investment in constructing the Epic Universe theme park in Orlando, which is scheduled to open in 2025."
Yes, folks, Comcast is talking with its wallet! After two years of indecision due to pandemic-related financial restraints, Epic Universe is a go!
Obviously, we already knew this, as I've posted construction photos on multiple occasions.
The difference is that we can see the expenditure on the spreadsheet now!
Comcast has committed nearly $1 billion to Epic Universe in fiscal 2022 alone.
That amount will explode in fiscal 2023 due to the continued development of Universal's next theme park.
Similarly, Comcast has committed resources for the other two parks I mentioned.
Now, I don't expect the Las Vegas project to cost much. In truth, I wouldn't be surprised if Area15 paid for most of this development.
Comcast wasn't forthcoming with many details on this project. If it's a licensing deal, Area15 bears the onus. If not, Universal foots the bill.
Meanwhile, Comcast must bear the brunt of the Frisco, Texas, development costs. I'm confident there are tax incentives in play that will mitigate the financial outlay.
Still, even a mini-theme park won't be cheap. Then, we have Epic Universe, which will perform the body of its construction in calendar 2023.
So, you can safely expect Comcast to spend more than $1 billion in fiscal 2023…possibly MUCH more.
Nobody cares as long as the parks keep overflowing with guests. And an executive stated during the earnings report that early attendance signs for 2023 look promising.
Everything's coming up Universal Studios!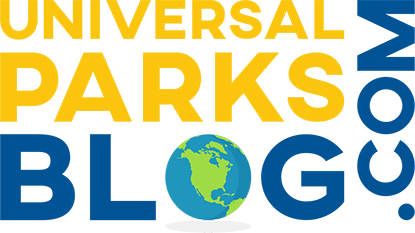 Thanks for visiting UniversalParksBlog.com! Want to go to Universal? For a FREE quote on your next Universal vacation, please fill out the form below and one of the agents from Let's Adventure Travel will be in touch soon!