What Should We Expect at Universal Studios in Texas?
Universal Studios just shocked its most loyal fans and the entirety of the theme park industry.
The company revealed a new theme park coming to an entirely different location.
What should you expect at Universal Studios Frisco? Well, we've combed through the illustrations, and here's what we've found…
Let's Talk about the Land
Universal only recently purchased 97 acres of land in the Frisco, Texas, area. Based on reports, Universal officials acquired this property in late 2022.
For a construction project so new, the plans can and almost certainly will change and evolve over the next few years.
Still, Universal has suggested two integral aspects for this build. The first involves the timeline.
Reportedly, Universal Studios Frisco – which won't be the park's eventual name  – will open within four years.
Universal has developed a reputation within the industry for building high-quality theme parks much more quickly than the competition.
Even so, this timeline qualifies as brief. Universal will go from owning no land in Frisco to running a fully operational park by 2027. That's an ambitious agenda.
The other essential takeaway here involves the land itself, which is quite small.
Consider that Universal Studios Florida covers 125 acres of land, while Universal's Islands of Adventure includes 110 acres.
The entire Universal Orlando Resort includes a massive 840 acres, much of which comes from a secondary purchase of 474 additional acres in 2015.
When Universal's Epic Universe opens in 2025, it'll effectively double Universal's scale as well.
Meanwhile, Universal Studios Hollywood encompasses 415 acres, which isn't surprising given that it's a movie studio lot as well as a theme park.
By now, you should realize how small a footprint Universal Studios Frisco will possess.
A total of 97 acres isn't much. It's a smaller plot of land than you'll find at Dollywood (150 acres), Cedar Point (364 acres), or even Six Flags Over Texas (212 acres).
The Six Flags comparison matters because it's the competition. The two parks will reside within 45 miles of one another.
Let's Talk about the Plan
What can Universal Studios build with such a small footprint? The answer will surprise you.
Theme park designers have grown much more efficient during the 21st century.
Universal officials should have no problem cramming 10-15 attractions into the upcoming Universal Studios Frisco build.
The first image of the park hints at this fact. Photos display several outdoor ride attractions, plus a few buildings and even a concert stage.
We can draw several conclusions from this illustration, one of which is obvious.
Universal intends for its Frisco theme park to include primarily outdoor rides.
That's a fascinating decision for a city that averages high temperatures above 90 degrees throughout the summer.
You may recall that Disney's Hollywood Studios built a themed land in 2018, Toy Story Land. Its primary complaint centered on a lack of shade.
While the images suggest many trees throughout the Frisco theme park, it still primarily consists of open areas. So, heat and sunlight could prove challenging.
Small criticisms like this exemplify the kind of decisions Universal Studios must make as it breaks ground on the new construction.
Similarly, the volume of attractions cannot possibly compete with Six Flags Over Texas, at least not at first.
That park operates 13 roller coasters, three water rides, and more among its 45 attractions.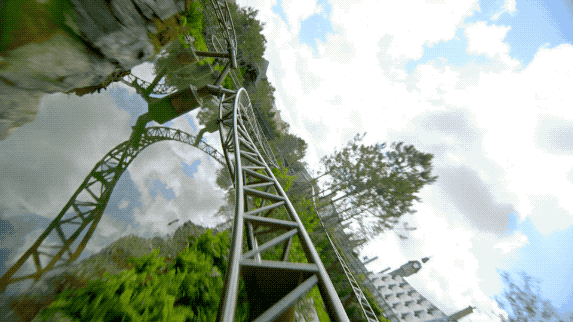 At best, Universal Studios Frisco will host one-third of that number of attractions when it opens.
How can Universal Studios compete at such a disadvantage? The answer comes down to theming.
Let's Talk about Intellectual Properties
Six Flags Over Texas ostensibly themes its attractions to Warner Bros. characters like Harley Quinn and various members of the Looney Tunes.
However, the connection is usually generic rather than specific. The park uses a known intellectual property to sell an otherwise basic attraction.
Universal Studios will take the opposite approach. It'll prioritize some of its best children's brands, particularly Illumination and DreamWorks Animation.
Guests who visit this park can hang out with their favorite animated characters at various meet-and-greets.
Similarly, several attractions will tie directly into Universal's storytelling. And theming matters more than ever today.
For example, here is HARLEY QUINN Spinsanity at Six Flags Over Texas:
Other than the name and the color scheme, what does that have to do with Harley Quinn? The answer is nothing.
Universal Studios will counter with characters from beloved movies like Madagascar and its side franchise, Penguins of Madagascar.
Kids love animals and especially the characters from these stories. You couldn't possibly know it, but Madagascar has spawned three different animated series.
The longest-running of them, The Penguins of Madagascar, aired 149 episodes over a seven-year period.
Similarly, Universal Studios Florida hosted attractions and character greetings based on Shrek and its accompanying franchise, Puss in Boots.
Finally, Illumination has gained a strong reputation for family entertainment thanks to the Despicable Me/Minions franchise.
Illumination has also created Sing and The Secret Life of Pets. Characters from all these movies could appear at a new theme park.
That's essential to this conversation. Universal Studios Frisco will be more experiential than its competitors since Universal owns better IP.
Guessing the Plans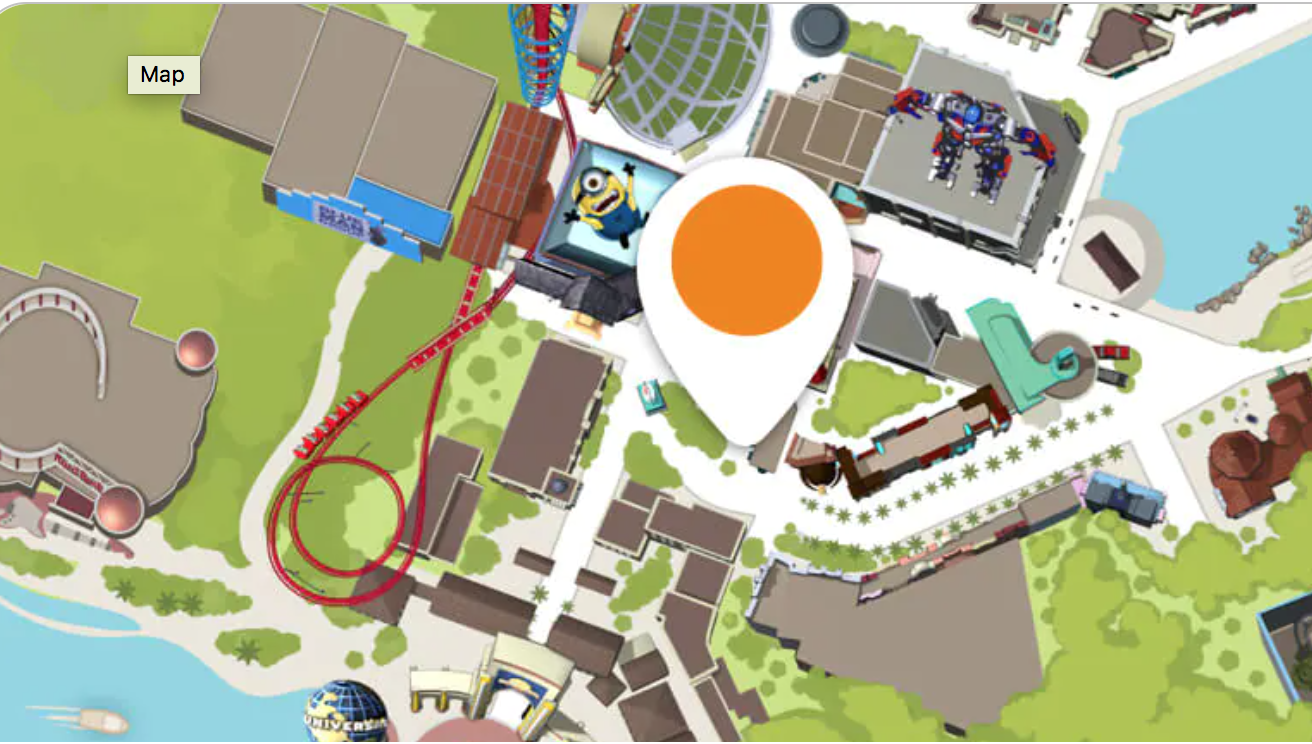 This forecast requires some reading of the tea leaves and plenty of guesswork. Still, let's try to anticipate the attractions you'll find at the park.
On the right side beside the entrance, in the southeast corner of the plans, Universal has designed what sure looks like a Trolls themed land.
The showcase of this area appears to be a show stage where Universal can host multiple interactive performances each day.
Directly south of this spot, the image suggests a show building.
I'd harbor a guess that it'll be a Trolls-themed motion simulator attraction, Universal's favorite style of ride.
Northeast of the concert stage is a spinner attraction on ride tracks. In fact, there could be two of them sharing the same space.
Alternatively, there could be a gathering area or possibly even a line queue for the spinner.
Directly west of the concert stage is a hanging boat ride. This attraction could mimic something like Rex's Racer at Shanghai Disneyland:
Then again, it might imitate Slimey's Slider at Sesame Street Land:
The Other Possible Plans
West of the entrance is the next themed land, whose colors indicate that it's based on Madagascar and/or the Penguins.
A swinging ride is impossible to miss in the center, while a playground and (probably) a water-soaker area populate this section as well.
Close to this section, almost squarely in the middle of the park, is a raft ride.
Depending on the path, it could feasibly circle the entirety of Universal Studios Frisco.
North of the concert stage is a different themed land whose colors hint at Puss in Boots or possibly the entire Shrek brand.
One of the rides here is easy to guess, as there's a dragon in the image. Conveniently, Shrek features a character named Dragon, who is a dragon.
So, this will almost certainly be a spinner ride that simulates dragon flight. Meanwhile, right beside it is some sort of exploratory maze.
This section also includes a castle complete with side fortresses and garden fountains.
A kind of forest island resides beside the castle. Boats in the water suggest a wet ride here and possibly some sort of jungle exploration attraction.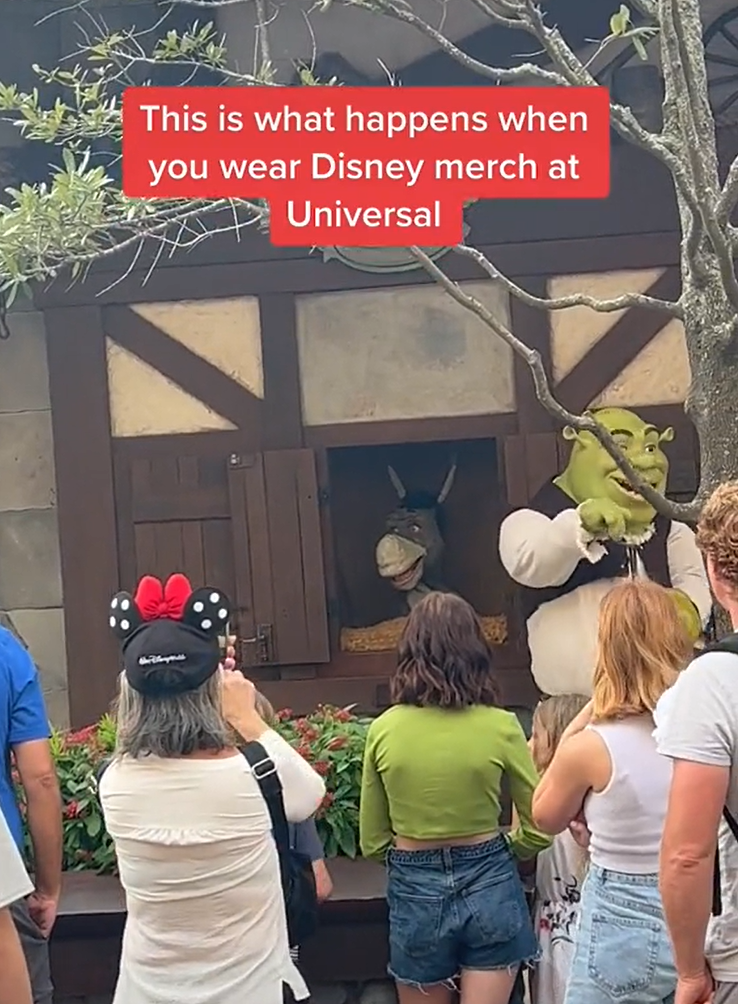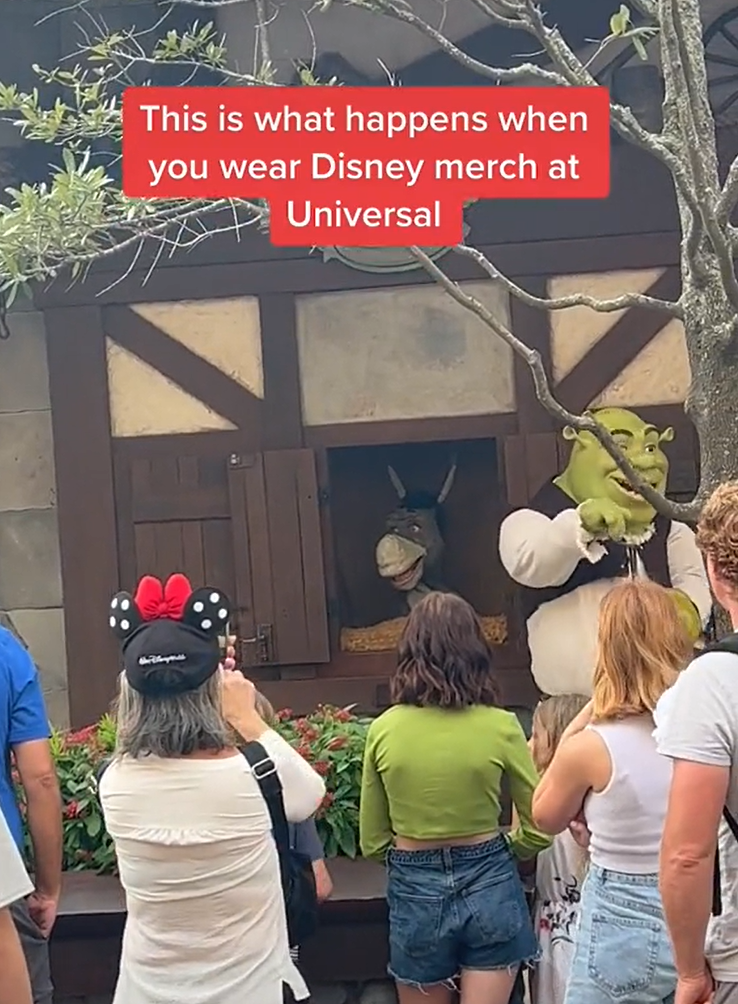 Notably, the largest building in this area somehow isn't the castle. It's the building perpendicular to the castle.
If I were a betting man, I'd guess that's the next iteration of the recently closed Shrek 4-D or something similar based on that concept.
The Final Section and Final Thoughts
Finally, the fourth section comes with what I'd consider the most surprising theming. The imagery hints at a Jurassic Park premise.
This land indicates two attractions, one of which is a spinner. The other is an exterior drop tower. And this section includes a playground area as well.
The most notable part of the park involves this section. A massive show building appears in the illustration. In fact, it could be two or more buildings.
We don't know yet, but this area could include the primary attraction for Universal Studios Frisco as a whole.
Alternatively, it could feature multiple indoor rides in the same space. Due to weather concerns in the south, indoor attractions make the most sense.
As an aside, the illustration hints at roller coaster tracks in this section as well. Is that too much to expect, though?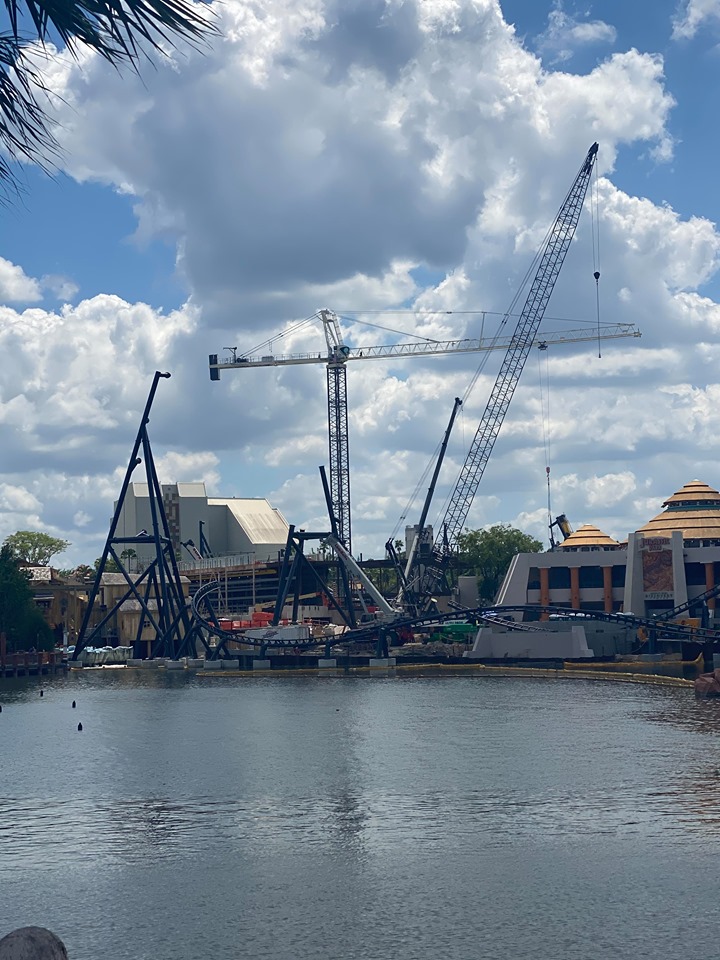 Since this park will target families almost exclusively, you shouldn't expect a thrill ride under any circumstance. It'd be a children's roller coaster, likely one with a modest height requirement.
Universal's internal documents suggest that a 300-room hotel will accompany this development. So, you can stay right beside the action.
Overall, this planned theme park appears modest in scope, but I mean that in the best possible way. It's a different kind of theme park experience, one that prioritizes family entertainment.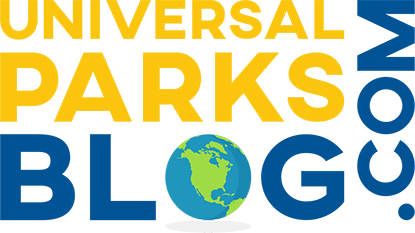 Thanks for visiting UniversalParksBlog.com! Want to go to Universal? For a FREE quote on your next Universal vacation, please fill out the form below and one of the agents from Let's Adventure Travel will be in touch soon!
Featured image: Universal