Universal Orlando Resort Wait Times for March 2023
Universal Orlando Resort experienced an oddly tumultuous month.
Typically, February marks the slow season at the park, as attractions cycle through various refurbishment projects.
However, one renovation required more effect due to mother nature, while another messed with overall crowd behavior at the parks.
Let's talk about the Universal Orlando Resort wait times for March 2023.
About Universal Studios Florida in Early 2023
This header references the fact that Universal has done something long overdue.
On February 21st, Hagrid's Magical Creatures Motorbike Adventure at Universal's Islands of Adventure closed for refurbishment. It is arguably THE most popular attraction in Florida.
So, the absence of this roller coaster creates ripple effects throughout both parks.
Guests who ordinarily spend an hour and a half in line for Hagrid currently devote their time to other rides.
Conversely, demand for the parks ostensibly goes down as Hagrid qualifies as the proverbial E-ticket attraction, the kind of coaster that drives attendance.
On the other hand, attendance in February has historically been lower than most of the year. Valentine's Day and President's Day weekend are the only real exceptions.
Also, as a reminder, the following attractions have closed permanently:
Curious George Goes to Town
DreamWorks Destination
Fievel's Playground
Meet Shrek and Donkey
Woody Woodpecker's Nuthouse Coaster
In other words, lots of contributing factors worked against Universal during the second half of the month.
Universal Studios Florida – The Big Four…and the Other One
Did these factors impact wait times? Well, Harry Potter and the Escape from Gringotts required the longest average wait at the park last month.
Guests stood in line for 60 minutes on average while visiting Gringotts Wizarding Bank. That's 11 minutes less than last time.
The second-most popular attraction was Despicable Me: Minion Mayhem, which bodes well for the impending arrival of the Minions-themed land.
Guests waited for an average of 45 minutes, six minutes lower than the previous month.
While another ride required more wait time than the other two members of the Big Four, we'll focus on them for the moment.
Hollywood Rip Ride Rockit averaged a wait of 40 minutes, down three minutes month-over-month.
Similarly, Revenge of the Mummy dropped 21 minutes with a VERY good average wait time of 29 minutes.
You'll have a good time at Universal Studios Florida when you spend less than half an hour in line for Revenge of the Mummy, folks.
Universal Studios Florida – Everything Else
Okay, here are all the other average wait times at Universal Studios Florida for the past month:
TRANSFORMERS: The Ride – 3D – 40 minutes, down 32
Hogwarts Express – King's Cross Station – 35 minutes, down 3
Fast & Furious – Supercharged – 32 minutes, down 2
MEN IN BLACK Alien Attack – 26 minutes, down 5
T. Adventure – 25 minutes, down 1
The Simpsons Ride – 24 minutes, down 4
Race Through New York Starring Jimmy Fallon – 22 minutes, down 5
Kang & Kodos' Twirl 'n' Hurl – 20 minutes, down 3
We had the weirdness with Transformers last month. I even speculated at the time that it was a temporary glitch. So, its drop isn't the least bit surprising.
Other than that, Universal Studios Florida largely behaved as expected. Guests waited for an average of 33 minutes per attraction.
That wait represents a four-minute decline from last month, but it's still 10 minutes higher than this time last year.
Universal attendance has increased dramatically in 2023.
Universal's Islands of Adventure
I guess I should say that Universal Studios Florida attendance has gone up. We're still not sure about Universal's Islands of Adventure yet.
So, here are the average wait times for the past month:
Hagrid's Magical Creatures Motorbike Adventure – 102 minutes, down 5
Jurassic World VelociCoaster – 56 minutes, down 4
Flight of the Hippogriff – 55 minutes, no change
Pteranodon Flyers – 48 minutes, down 5
Skull Island: Reign of Kong – 44 minutes, down 10
Harry Potter and the Forbidden Journey – 36 minutes, down 4
The Incredible Hulk Coaster – 35 minutes, down 11
Jurassic Park River Adventure – 33 minutes, up 1
The Amazing Adventures of Spider-Man – 28 minutes, down 9
Poseidon's Fury – 25 minutes, down 4
Hogwarts Express – Hogsmeade Station – 24 minutes, down 2
Dudley Do-Right's Ripsaw Falls – 21 minutes, n/a
High in the Sky Seuss Trolley Train Ride – 18 minutes, down 6
One Fish, Two Fish, Red Fish, Blue Fish – 15 minutes, down 2
Doom's Fearfall – 12 minutes, down 4
The Cat in the Hat – 11 minutes, up 2
Popeye & Bluto's Bilge-Rat Barges – 9 minutes, no change
Storm Force Accelatron – 8 minutes, down 2
Caro-Seuss-el – 7 minutes, down 1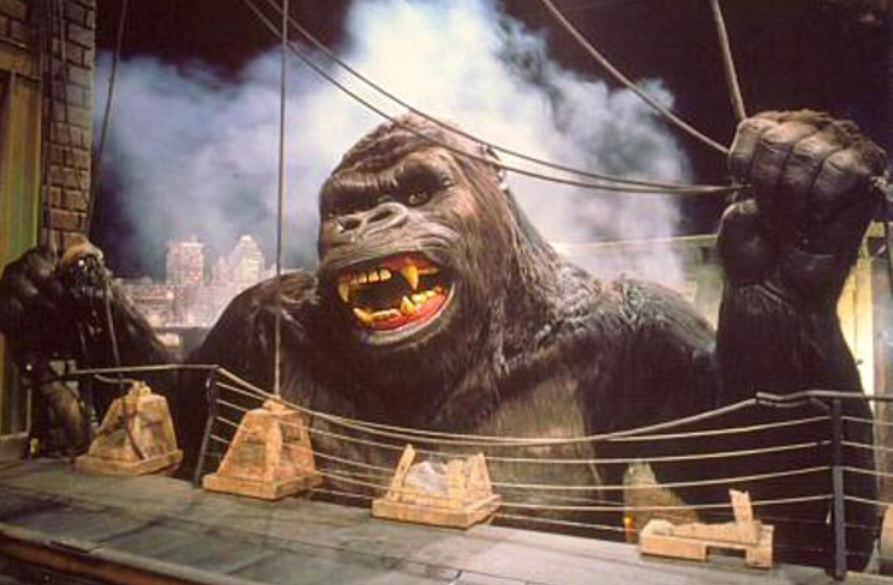 Overall, guests waited for an average of 31 minutes per attraction at Islands of Adventure.
That's four minutes less than last time. However, it's six minutes more than during the same timeframe in 2022.
Let's Talk about Islands of Adventure Wait Times
We've got several caveats here. First, Hagrid obviously wasn't open for much of the month.
Similarly, the wet rides cycled through their various refurbishments during January and February.
Also, some other attractions such as Poseidon's Fury underwent work. You may recall that this show remained closed for most of the pandemic.
In situations like this one, the lack of use for an extended period led to a greater need for quick renovations.
When machinery goes unused for extended periods, it's less stable. Anyone who hasn't driven their car for several months can attest to this.
So, Universal is currently facing an unprecedented stress test, one that it's mostly passing with flying colors.
Even better, the lack of a Hagrid attraction hasn't negatively impacted attendance as much as some had feared.
Thanks for visiting UniversalParksBlog.com! Want to go to Universal? For a FREE quote on your next Universal vacation, please fill out the form below and one of the agents from Let's Adventure Travel will be in touch soon!
Featured image: Universal