Universal Orlando Rope Drop Tips
When you visit Universal Studios, you want to ride all the best stuff at the parks. Unfortunately, everyone else does, too.
Obviously, you'll need a strategy to ensure your trip goes better than theirs. And that strategy should start first thing in the morning.
Here are some Rope Drop tips for Universal Orlando Resort.
What Is Rope Drop?
Theme park fans refer to Rope Drop as the official start of the day. It's the time when employees allow guests into the park for the first time.
Let's say that Universal Studios operates from 9 a.m. to 9 p.m., which it does on the day I'm writing this.
Rope Drop occurs at 9 a.m. However, that's not the time when you should arrive at the park. Instead, you should show up 30-45 minutes early.
Universal Studios workers will line up guests in a first-come, first-served way that rewards the earliest arrivals.
These fortunate few will enter the gates first and head straight to their favorite attractions.
For this reason, they'll guarantee themselves the best rides without having to wait in line for as long.
Let's use Hagrid's Magical Creatures Motorbike Adventure as the best example. Guests often wait 100+ minutes for this ride.
However, guests who arrive early enough for Rope Drop can cut that time by an hour or more.
I should mention that this strategy involves a different kind of waiting, though.
You're standing outside the park awaiting Rope Drop instead of spending 100 minutes at Hagrid.
Many park enthusiasts don't mind this exchange, but I want you to be aware of it.
What Is Early Park Admission?
You'll gain an additional perk when you stay at official Universal Orlando hotels. You'll gain Early Park Admission as well.
This amenity justifies a hotel stay, as it allows you to enter the parks up to an hour before they open to the public.
In my previous example, regular guests can Rope Drop at 9 a.m. However, hotel guests with Early Park Admission may enter as early as 8 a.m.
I say they may because Universal sometimes varies its Early Park Admission. On some days, you can enter 60 minutes early.
On others, you "only" get 30 minutes of pre-Rope Drop access. That's actually standard at the competing parks at Walt Disney World.
I say this so that you understand what a solid amenity this is, especially on days when you get the full 60 minutes.
Let's say that you arrive at the park at 7:45 a.m. on these days. You should be able to enter at 8 and then experience three attractions before Rope Drop.
Then, you can do another two or three within the first hour. You've already had a full park day, and it's just now 10 a.m.!
For this reason, you should speak with an agent at Let's Adventure Travel to set up your next Universal Studios hotel stay.
This amenity alone makes these resorts worth the money. And Let's Adventure Travel won't charge you a penny for their services! Instead, they'll find you the best deals for free!
What's the Best Rope Drop Strategy at Universal Studios Florida?
Your strategy will depend on two factors. The first is whether you take advantage of Early Park Admission. If so, you can ride these first:
Harry Potter and the Escape from Gringotts™
Despicable Me Minion Mayhem™
They're on opposite sides of the park. So, most people hit Minion Mayhem first. Escape from Gringotts is the better ride, though. You really can't go wrong here.
The only factor involves your overall park approach. Do you mind walking a bit more at the start of the day? If so, you'll gain a competitive advantage.
Most guests ride the first thing they encounter that they know comes with a long wait as a rule.
At Universal Studios Florida, the big three are Gringotts, Minion Mayhem, and Hollywood Rip Ride Rockit.
Guests taking advantage of Early Park Admission can check all three boxes as their initial rides during a park visit. You must crisscross the park to do so, though.
What I suggest to people is that they start at the Wizarding World of Harry Potter and then work their way clockwise through the rest of the park.
By taking this approach, attractions like MEN IN BLACK Alien Attack! and The Simpsons Ride shouldn't have long lines by the time you arrive.
Meanwhile, you'll avoid the mob at the front of the park. That group usually rides Hollywood Rip Ride Rockit, Minion Mayhem, and Race Through New York Starring Jimmy Fallon first.
You could feasibly experience six or seven attractions before many guests have reached the San Francisco themed area.
As a general theme park rule, you should always buck the trend and go against conventional wisdom on crowd behavior.
Along those lines, if people swarm The Wizarding World, simply rotate clockwise toward World Expo and Springfield! Then, you can return to Potterland later!
What's the Best Rope Drop Strategy at Islands of Adventure?
The strategy at this park requires a bit more of a decision tree. Once you enter the park, you can head in two directions.
On one side, you'll find Seuss Landing and the Lost Continent. The other path starts at Super Hero Island.
None of these themed areas hosts an attraction with a massive wait. The closest and The Amazing Adventures of Spider-Man and The Incredible Hulk Coaster.
Meanwhile, the Early Park Admission options are:
Hagrid's Magical Creatures Motorbike Adventure™
Harry Potter and the Forbidden Journey™
Flight of the Hippogriff™
Jurassic World VelociCoaster
Among those options, Hagrid is the clear-cut choice, followed by the VelociCoaster. Prioritize one of those two if you're there early enough.
At Rope Drop, these rides plus Skull Island: Reign of Kong should be the top targets.
While most people will head right and walk toward The Wizarding World of Harry Potter, I'd suggest the opposite.
You can knock out the two excellent rides at Super Hero Island and then head to Skull Island. Afterward, you can visit Jurassic Park.
By taking this approach, you'll experience up to five high-quality attractions. At the same time, everyone else plays with their wands at Potterland.
The lone drawback to this approach involves Toon Lagoon. You'll likely skip the wet rides here early in the day to avoid the soggy clothing.
That tactic will force you to return later in the day, but that's when the temperatures increase anyway. So, that's the best time to visit!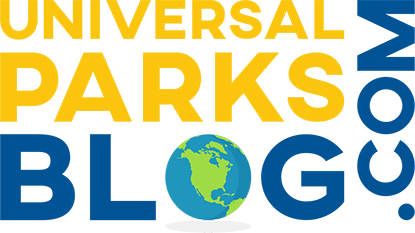 Thanks for visiting UniversalParksBlog.com! Want to go to Universal? For a FREE quote on your next Universal vacation, please fill out the form below and one of the agents from Let's Adventure Travel will be in touch soon!
Featured image: Universal