7 Ways to Celebrate Summer at Universal Orlando
Thinking about the ultimate summer getaway? We've got just the spot! Grab your sunscreen and get ready for the summer vacation of a lifetime at Universal Orlando Resort.  To show you just how much fun you can have at this vacation destination, we're showing you 7 ways to celebrate the season including, delicious eats and treats, hotels that are big on beach vibes, water rides galore and so much more!
Let's Dive In;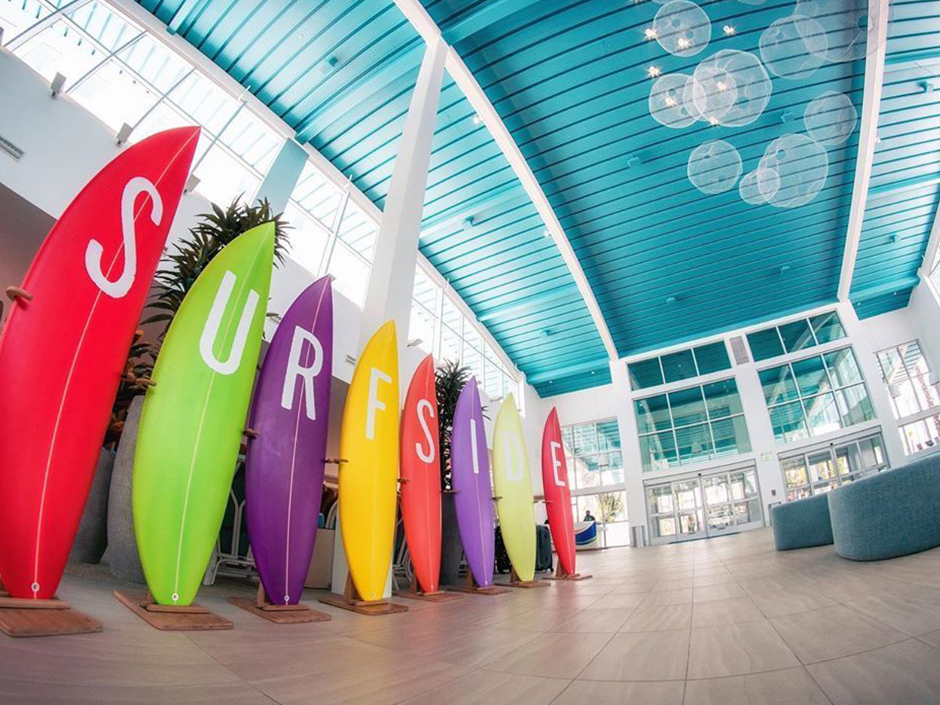 Enjoy the Beach Vibes at These Two Universal Resorts
Universal Endless Summer Resort – Surfside Inn and Suites- Get ready for the sand and surf at this awesome value resort where it's ALWAY summer!    You can have an indoor picnic in your room with Endless Summer Resorts 2-bedroom suites that come complete with picnic tables. You can also head to the Sand Bar and kick back with a cool and refreshing cocktail or count how many surfboards you can spot around the hotel!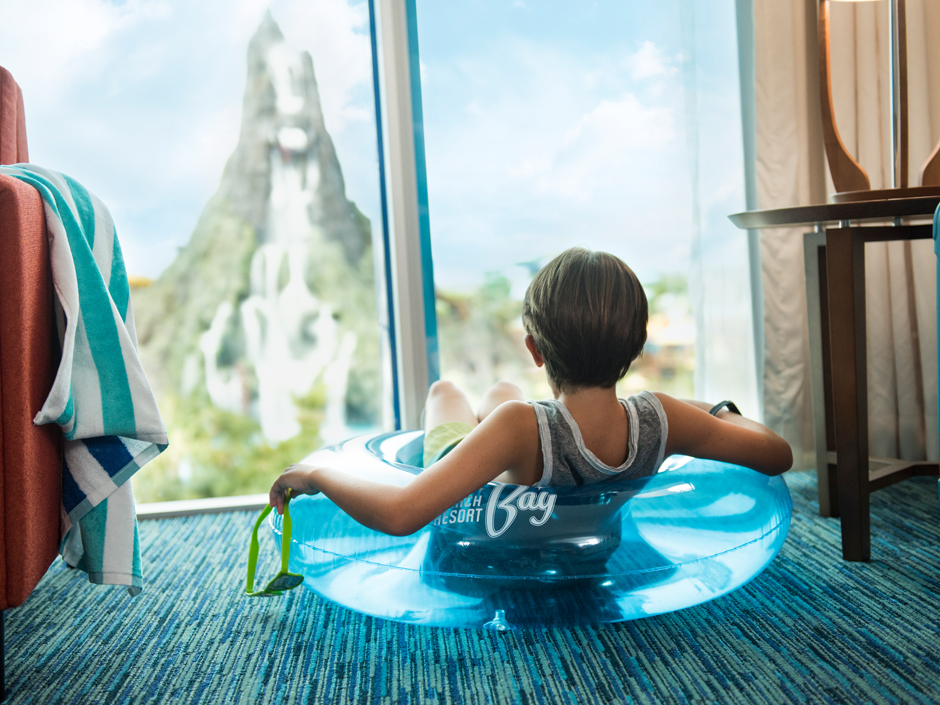 Universal Cabana Bay Beach Resort – This retro property has a 1950s theme and is one of my favorite places to stay in all of Orlando.  You can enjoy a filling breakfast at Bayliner Dinner while watching some TV commercials for the 50s and 60s.  Grab an inner tube and get ready to float down the lazy river for the ultimate way to relax and unwind.  You can even enjoy beachside views when you stay in a Volcano View Tower Suite.  With views of Volcano Bay water park, you'll be magically transported to a tropical island paradise.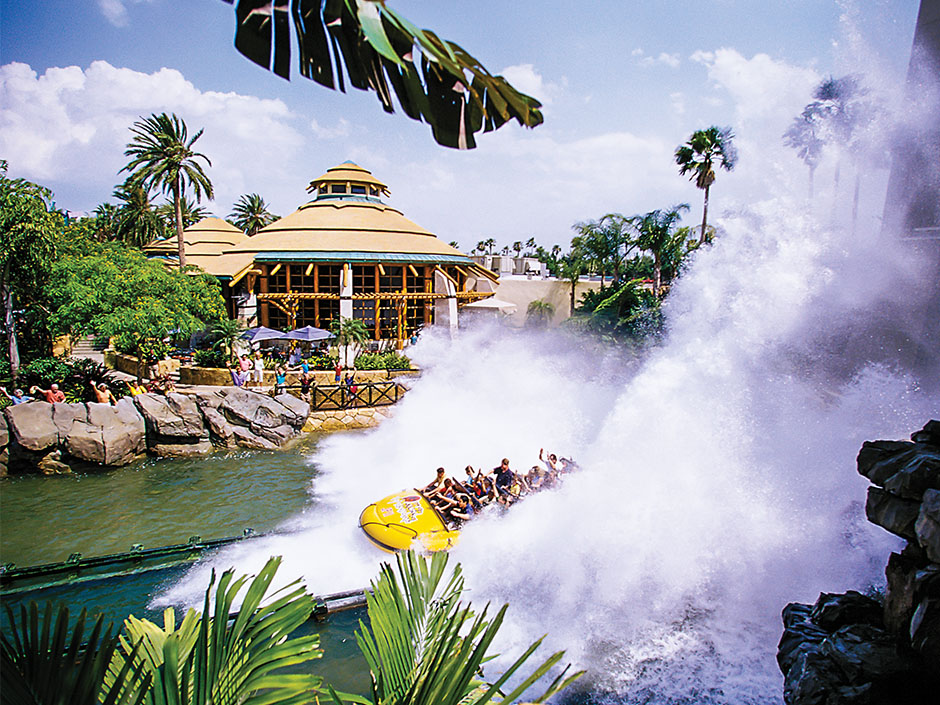 Cool Off With an Epic Water Ride
Put the sunscreen to good use with some of Universals Orlando Resort's most epic water rides designed to cool you off from the hot Orlando sun.  Some of our favorites include:
Jurassic Park River Adventure – Celebrate 30 years of Jurassic Park thrills with this boat ride that gently passes by some of your favorite herbivores before you come face to face with a formidable TRex that sends you plummeting 85 feet.
Dudley Do-Rights Ripsaw Falls – Get ready to get wet as you careen down a steep drop in a hollowed-out log!
Popeye & Bluto's Bilge-Rate Barges – Those hoping to get the wet need to look no further than this Popeye-themed ride. Trust us when we say that you'll have water coming at you from all angles.
Camp Jurassic – Avoid temper tantrums and let your little ones cool off at Camp Jurassic.  Here you'll find dark caves, amber mines, and water cannons!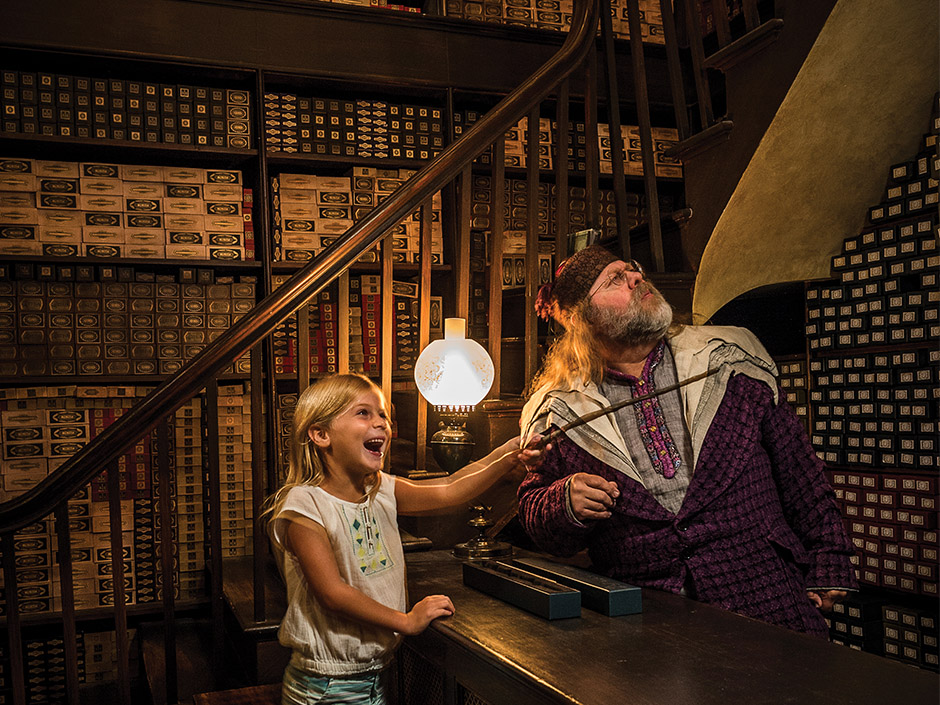 Enjoy These Awesome (and Air-Conditioned) Indoor Experiences
All you need to do is spend an afternoon in Orlando in the Summer to fully appreciate air-conditioning!  Thankfully there are a number of pretty fabulous attractions at Universal Orlando Resorts that will get you out of the sun!  Some of our favorites include:
Olivanders Experience – Watch as a wand actually chooses a wizard in this intimate show that is guaranteed to make you teary-eyed with its magic! You'll find Olivanders at both theme parks!
The Bourne Stuntacular: Sit back, relax, and be entertained by this fabulous stunt show featuring state-of-the-art technology and daring feats guaranteed to be a thrill a minute!  The show has a runtime of 25 minutes so is also perfect for those achy feet!
Universal Cinemark Movie Theater – Take a break from the crowds and the rides and enjoy a summer blockbuster in this 20-screen theater.  I've got two words for you "luxury recliners."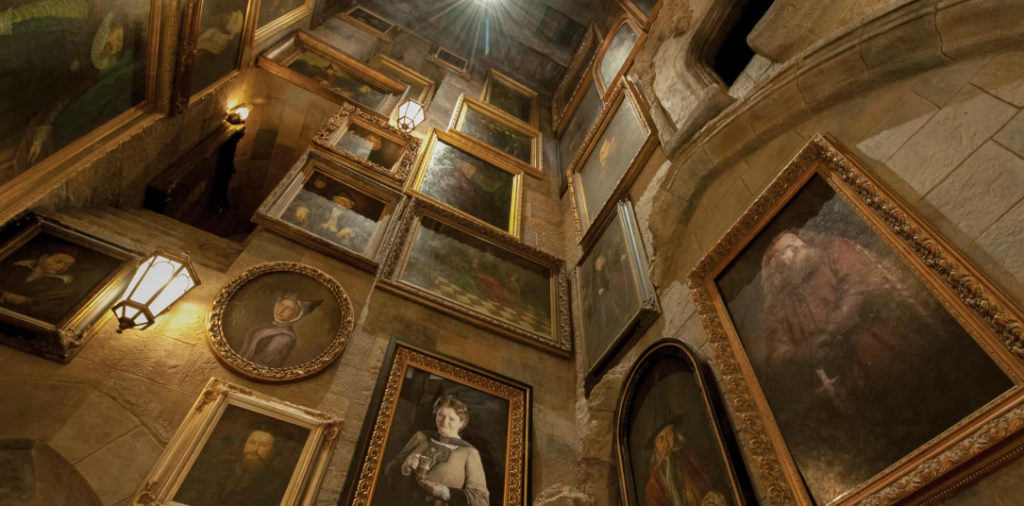 Incredible Indoor Queues
Though many of us actually try to avoid long lines, at Universal, you actually want to be in some of them!  Some of our favorite indoor queues for passing the time are as follows:
Harry Potter and the Forbidden Journey: The winding halls of Hogwarts Castle are filled with incredible details.  You'll find a ton of Easter eggs from the films as well as the Mirror of Erised and the Sorting Hat.
Revenge of the Mummy: The story of Revenge of the Mummy starts before you enter your ride vehicle. As you wander through the queue you'll see film props, concept drawings, and a "fictional" behind-the-scenes documentary showing that the production of The Mummy was cursed!
Race Through New York Starring Jimmy Fallon: Wander freely through a series of rooms and hallways reminiscent of NBC Studios in New York City while you wait for your group to be called.  Or, you may instead opt to kick back and relax on one of the couches or enjoy the musical stylings of the Ragtime Gals.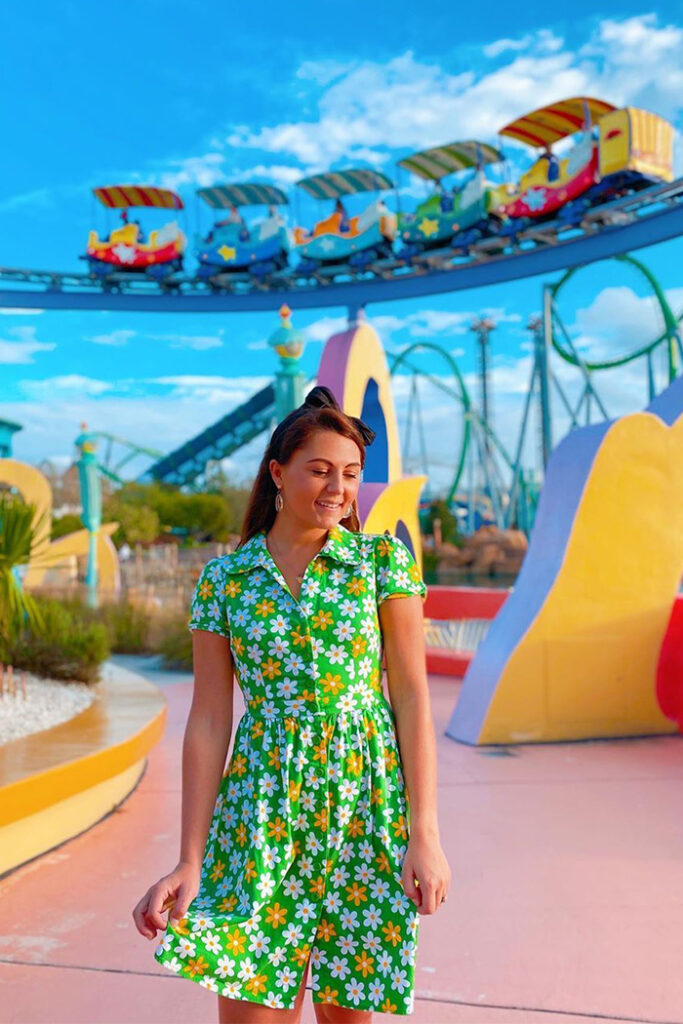 Relax With A Breezy Ride
Need a break from the big thrills? Universal Orlando Resort has rides that are perfect for experiencing a relaxing breeze while taking in the sights and sounds of the theme parks.  Here are a couple of suggestions:
The High in the Sky Seuss Trolley Train Ride – Enjoy gently weaving around Suess Landing on this train ride that features an elevated track with amazing views of Islands of Adventure!
Pteranodon Flyers-  This ride is exclusively for kids and their accompanying adults.  You'll enjoy slowly gliding about Jurassic Park!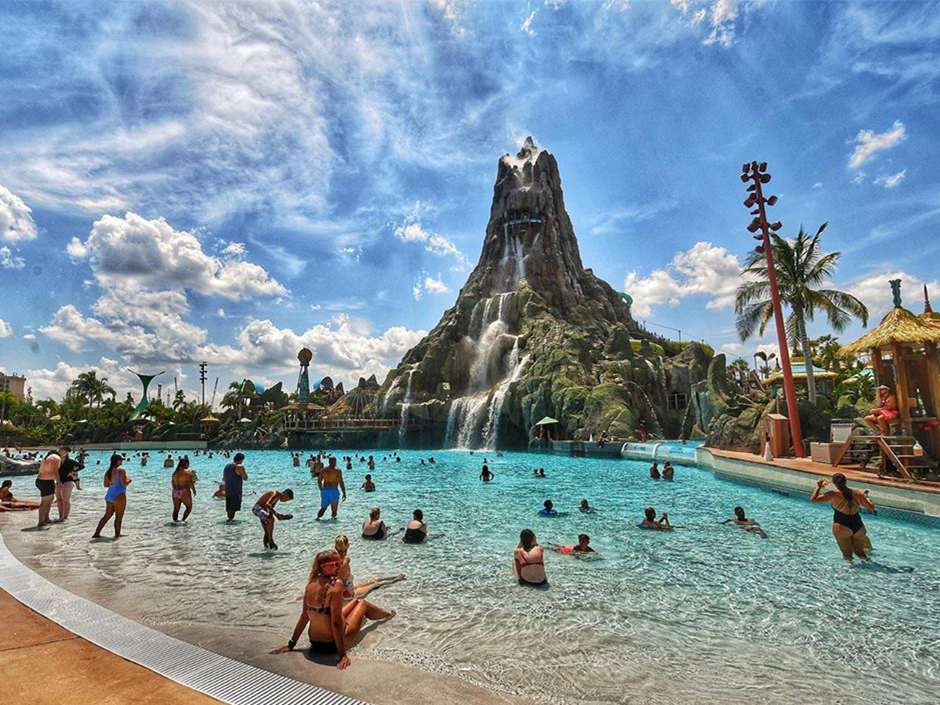 Soak in the Summer at Volcano Bay
If you've not been to Universal's water theme park Volcano Bay, you don't know what you're missing! If you're heading to Orlando on a family vacation then you'll want to plan a full day to soak in all this incredible park has to offer!  Some must-have experiences at Volcano Bay include:
Waturi Beach – Relax on the beach while taking in the towering Krakatau volcano while the surf laps at the nearby shore.
Krakatau Aqua Coaster – Get ready to slip and slide your way through this coaster-water slide hybrid.
Kopiko Wai Winding River – Be whisked through the tropical landscape of Universal's Volcano Bay including sprays of water, meander beneath lava rocks, and through a Stargazer's Cavern that reveals the magical night sky above.
TeAwa The Fearless River – Take a thrilling whitewater ride through the heart of a volcano and through Rainforest Village.  Put on your life vest and get ready for churning rapids and chopping waves.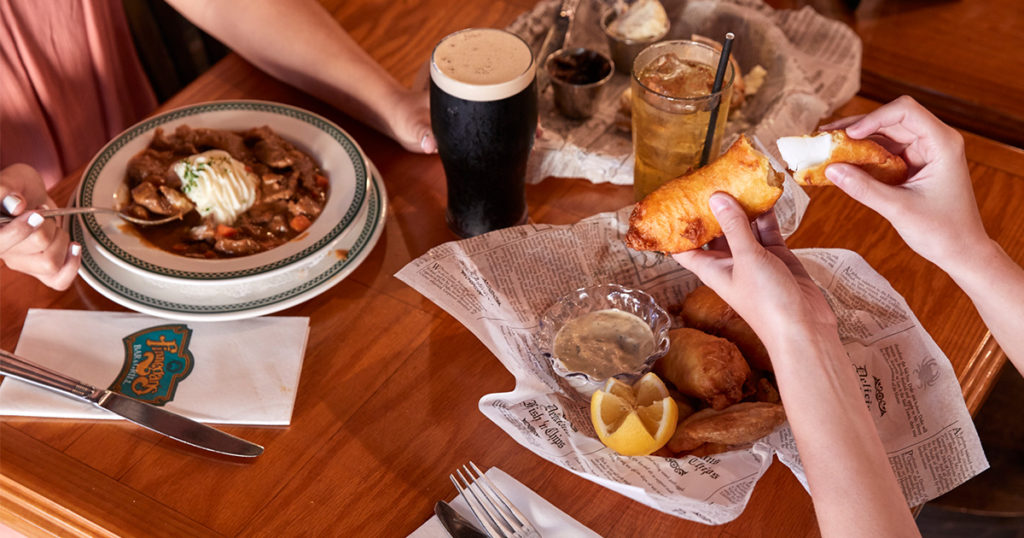 Tuck Into Some Tasty Grub
With all of these awesome adventures, you're sure to work up an appetite!  Thankfully Universal has a bounty of incredible places to grab some grub!  Here are some of our favorite recommendations!
Mythos Restaurant – This fabulous Table Service Restaurant is found in Islands of Adventure.  You'll step inside a cool grotto for a meal featuring Mediterranean, Asian, and American fare!
Finnegan's Bar and Grill – This traditional Irish-American pub at Universal Studios Florida is popular with regulars.  We can't think of a better place to grab a pint or some fish and chips.
Bigfire – Head over to CityWalk for this new full-service restaurant that draws inspiration from the nostalgia of cooking over open flames.  The menu features camping classics and your favorite backyard barbecue treats!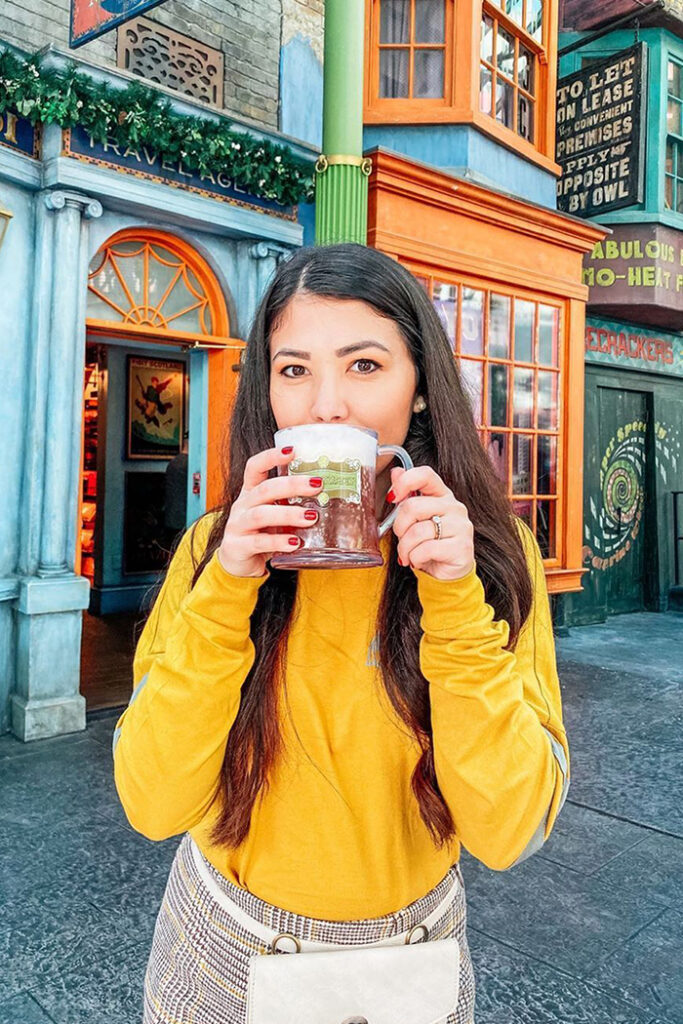 Frozen Butterbeer – Found at various locations around The Wizarding World of Harry Potter , this frozen drink is a must-have on a hot day with flavors likened to butterscotch and shortbread.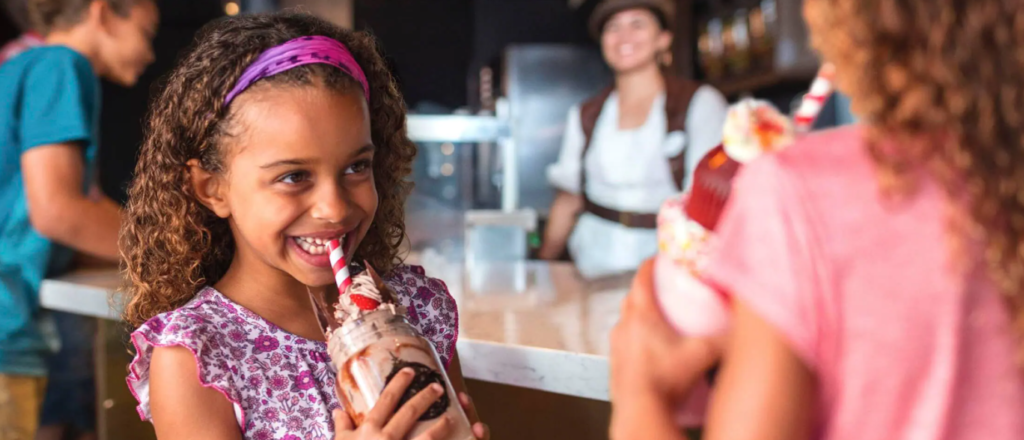 Toothsome Chocolate Emporium and Savory Feast Kitchen-  Those looking to cool off need look no further than an incredible milkshake at this CityWalk Shop.  Best of all, there's a wide variety of options to choose from including Key Lime Pie or the popular Confetti topped with an entire slice of cake!
Antojitos Authentic Mexican Food – For those 21 and older, pick up a Pineapple Fire and Ice Margarita at Antojitos.  This mid-summer cocktail features Tequila, agave nectar, fresh lime and a whole pineapple ice pop.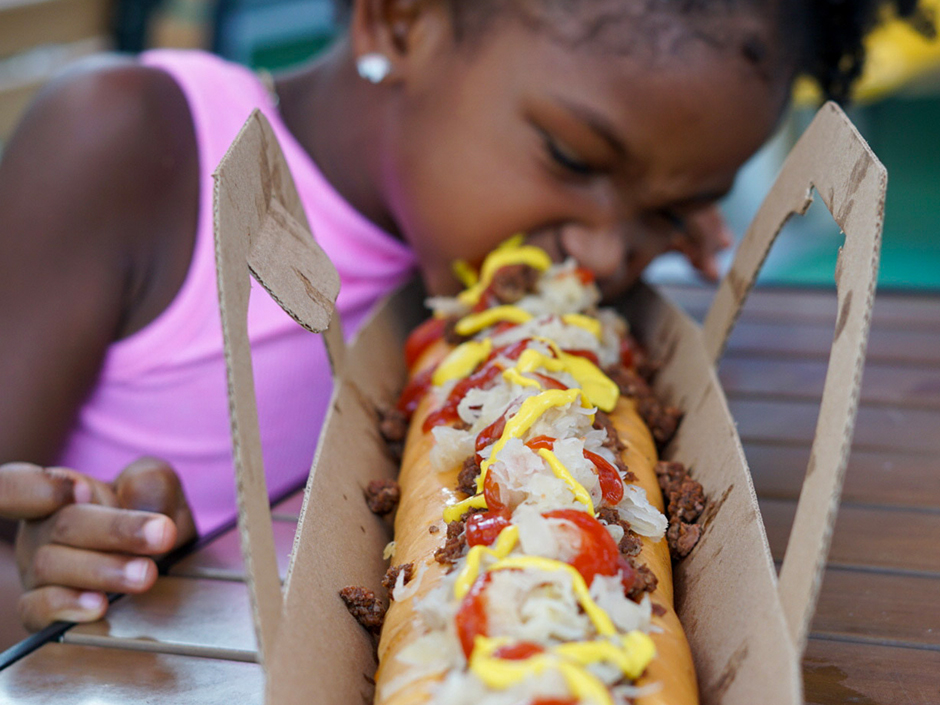 Hot Dog Hall of Fame – The nation's best hotdogs can be found right on CityWalk!  Get ready for some big-league tastes. The Hot Dog Hall of Fame rounded up the country's most iconic franks.  You'll find everything from a sauerkraut New York Dog to Milwaukee Bratwurst.
Jimmy Buffett's Margaritaville- Get ready for some sun-drenched nostalgia at this restaurant.  You can unwind to live music and choose from an island-style menu featuring grilled fish tacos, Cheeseburger in Paradise, Lava Lava Shrimp, Key Lime Pie and more!  Oh, and there are also margaritas galore!
Thanks for visiting UniversalParksBlog.com! Want to go to Universal? For a FREE quote on your next Universal vacation, please fill out the form below and one of the agents from Let's Adventure Travel will be in touch soon!