Universal Creative Brings in a New Leader
A season of change continues and possibly even concludes today with the announcement that a new person will lead Universal Destinations & Experiences.
Many analysts have expected this move for some time, but the choice is intriguing.
Let's talk about the person whose creative vision will drive Universal Studios' theme park growth for the next few years.
Turnover at the Top
At the end of 2022, Comcast attempted to clean its balance sheet by incentivizing older executives to retire.
As part of this bit of financial housekeeping, NBCUniversal suffered some unexpected but predictable losses.
The sum total of them was the shocking part. According to The Wrap, virtually every Executive Vice President at Universal Creative retired.
The timing on the move was particularly troubling due to the current construction of Universal's Epic Universe in Orlando.
I'm not exaggerating when I say that the future of Universal Studios depends on the success of this project.
Also, Universal was in the progress of designing a mini-park in Frisco, Texas, and a Halloween Horror Nights year-round experience at Las Vegas' Area15.
With three projects like that in development, a sudden leadership vacuum proved less than ideal.
For its part, Comcast currently lists long-term debt of $176.4 billion. So, you can understand why the company wanted to strip the payroll a bit.
Meanwhile, many of the executives involved had experienced this cycle previously.
During the 1990s, Michael Eisner famously purged Walt Disney Imagineering of many workers.
Universal Orlando quickly benefited by hiring many of these workers to develop its parks.
One of the industry's open secrets is that some elements of Universal Orlando Resort stem from blue-sky Imagineering ideas.
In fact, the dragon on top of Gringotts bank just as easily could have anchored Disney's Animal Kingdom's Beastly Kingdom at one point.
We are talking about old-school theme park designers whose collective knowledge was one of Universal's greatest resources.
Sadly, many businesses eventually cut ties to such brilliant minds due to the high salaries.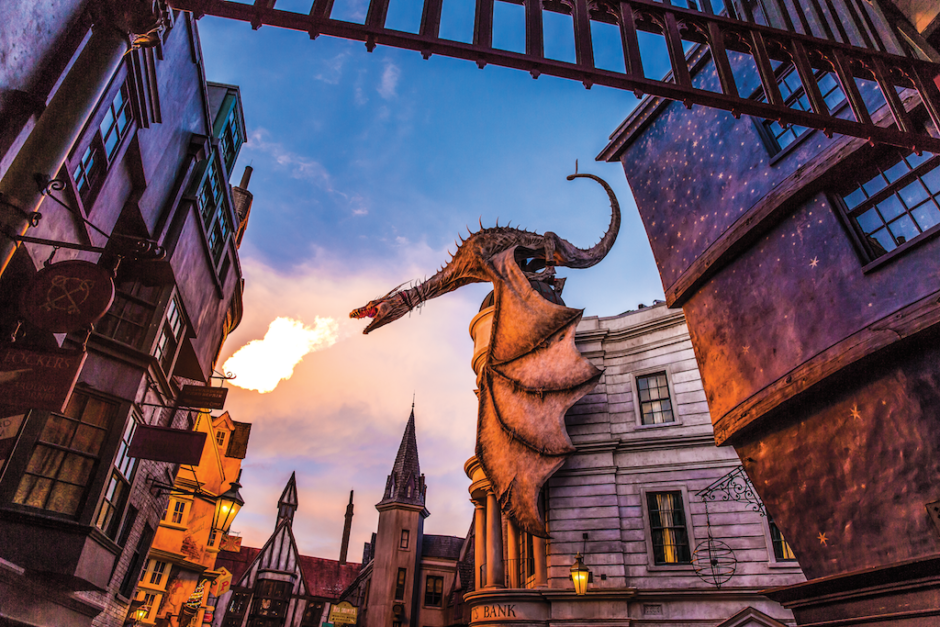 Thankfully, Universal gave its top executives a choice. They took it.
That part of the story was planned. The other half was not.
Universal Loses Its Top Boss
Earlier this year, NBCUniversal fired its leader Jeff Shell. Comcast CEO Brian Roberts had no choice in the matter.
Roberts learned that Shell had participated in an inappropriate relationship with one of his underlings, a well-known CNBC journalist.
While Shell was married throughout the 11-year affair, it wasn't the relationship itself that proved problematic.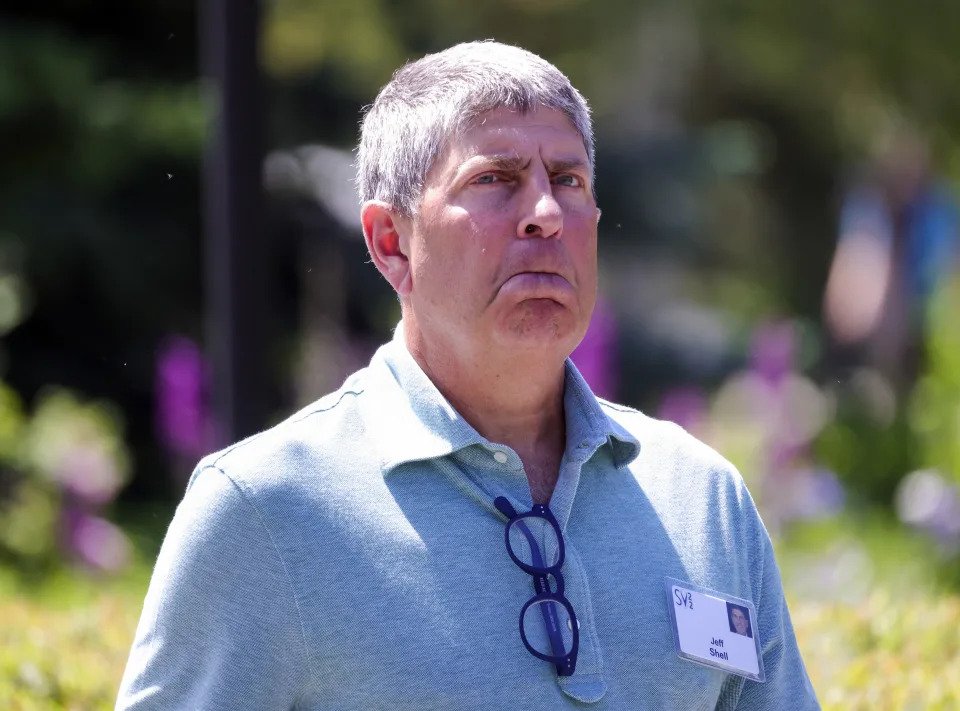 More than a year after that relationship ended, Shell chose not to renew the reporter's contract. At that point, the person filed an HR complaint.
In reviewing the details, Roberts recognized that Shell's actions hurt the company. So, one CEO terminated the other.
This move benefited Tom Cavanagh, who became President of Comcast in October 2022.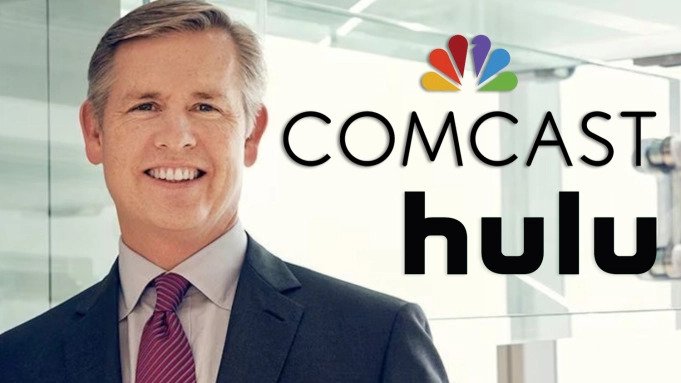 Cavanagh is only the third Comcast President ever, following Brian Roberts, whose father founded the company.
Cavanagh holds a prestigious position in that he's the heir apparent to become the first non-Roberts family member to become Comcast CEO.
Understandably, the executive didn't want to hire a replacement for Shell, as the Universal Studios division has proven a high-margin business.
The President of NBCUniversal would eventually turn into competition for Comcast CEO. So, part of what we're witnessing is political.
However, the timing has proven unfortunate. NBCUniversal shouldn't be rudderless as it embarks on these three vital projects.
Presumably, Area15 will do most of the heavy lifting on the Halloween Horror Nights experience.
Still, that's two different theme parks Universal is creating as we speak. And there's no ostensible leader for those projects…until now.
Meet the New Boss…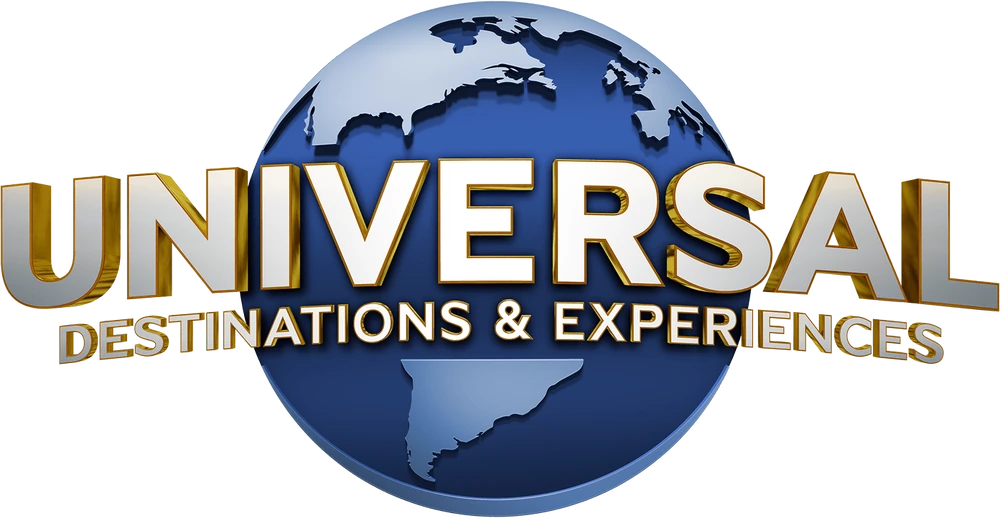 As a reminder, Universal's theme parks division recently underwent a re-theming. It's now Universal Destinations & Experiences.
Sometimes, an odd series of events leads to a novel opportunity, which is what has happened here.
With a vacuum at the top of the org chart, Universal's new theme proved ideal in one essential way. It's the optimal time to start from scratch.
Specifically, Universal could look outside the organization to find someone capable of injecting fresh ideas into the company.
While some loyal Universal executive is probably heartbroken right now because they didn't get the job – and whoever you are, you have my sincere appreciation and empathy – this opportunity was too enticing for Cavanagh.
The Comcast President's fingerprints are all over the hiring, as he has chosen someone unexpected but perfectly understandable for this role.
The new head of Universal Destinations & Experiences (UDE) is Molly Murphy, formerly of Gensler.
Murphy starts her new job as President of UDE on August 14th.
Universal selected Murphy for her "ability to blend technology with architecture, brand and design. (These skills) will help take our great product to even higher levels."
For her part, Murphy described her philosophy thusly:
"Human interaction and connection are at the heart of physical design and the delivery of compelling places.
"Universal brings this idea to life better than anyone else, and I am looking forward to joining the team as we create authentic, lasting experiences for our guests and fans around the world."
Murphy will work under Mark Woodbury, Chairman and CEO, Universal Destinations & Experiences.
About the Hiring
Murphy is leaving her current position as Principal and Co-Managing Director of Gensler New York.
During her Gensler tenure, she "co-founded Gensler's Digital Experience Design practice, which uses interactive and visualization technologies and specialized software to enhance physical spaces and create immersive experiences."
Let's not miss the obvious here. Universal Studios is trending toward highly immersive experiences in the near future.
All the company's recent maneuvers have removed traditional theme park design from the equation, favoring future tech instead.
To a larger point, Gensler continues to be the go-to place for theme park leadership.
In June 2020, The Walt Disney Company's then-CEO, Bob Chapek, poached Barbara Bouza from her job at Gensler Los Angeles.
At the time, Bouza held the titles of…Principal and Co-Managing Director. So, yeah, that's the first place theme parks look when they need a new leader.
Humorously, after Walt Disney Imagineering President/icon Bob Weis left Disney, he joined Gensler as Global Immersive Experience Design Leader.
Yes, the path goes both ways. For Universal's part, it has snatched someone who held the same role at Gensler as Bouza to lead its theme parks.
In this manner, Gensler will drive the next generation of theme park leadership and design.
Two of its former high-level executives are now leading the charge at Universal theme parks and Disney Imagineering. It's quite the coup.
Meanwhile, Universal Studios has finally filled its leadership void after more than six months. This was a needed step and seemingly the perfect hire.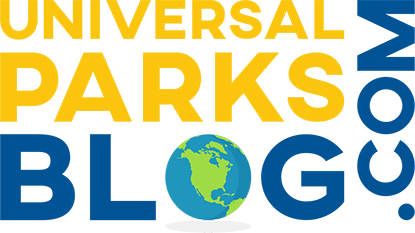 Thanks for visiting UniversalParksBlog.com! Want to go to Universal? For a FREE quote on your next Universal vacation, please fill out the form below and one of the agents from Let's Adventure Travel will be in touch soon!
Feature Photo: Universal Orlando