All Hallow's Eve Boutique Transforms into Dr. Oddfellow Theme for Halloween!
Universal Orlando Halloween Horror Nights' fans know that Dr. Oddfellow is a fun part of this premier spooky event.
And Universal is giving you a sneak peek of this iconic character and his story as All Hallow's Eve Boutique transforms with Dr. Oddfellow images and merchandise for Halloween.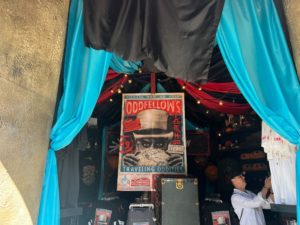 Located in Islands of Adventure, this merchandise location is your go-to for great Halloween Horror Nights merchandise! Yep! That also includes HHN,  L'il Boo, and Dr. Oddfellow!
The Halloween hot spot opened to guests on Friday, August 18th. Our team stopped by and has some great photos of the awesome location and newest merch drop.
Dr. Oddfellow Traveling Oddities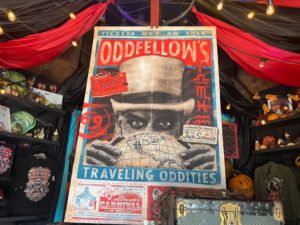 Dr. Oddfellow takes over All Hallows Eve Boutique in Lost Continent at Islands of Adventure.
This merchandise location is open all year long, but transforms into various seasonal themes throughout the year.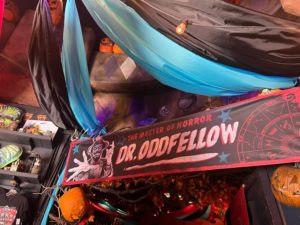 Guests are greeted with a spooky ambiance and plenty of references to Dr.Oddfellow and his circus.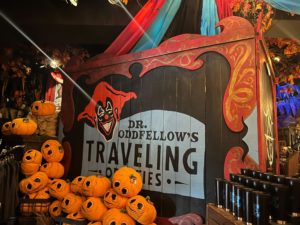 Spooky images of clowns and vintage signs create the perfect vibe…and check out the L'il Boo Pumpkin pillows.
Here is a great look at the cash wrap area!
And more dark images!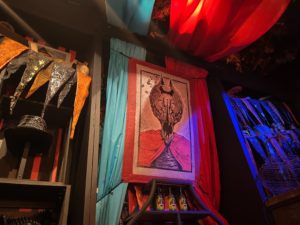 Vintage posters and colorful banners decorate the ceiling.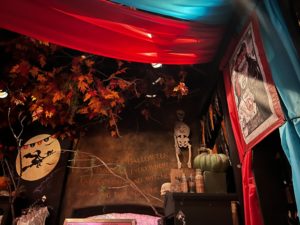 And the lighting and fabrics create a perfectly creepy atmosphere!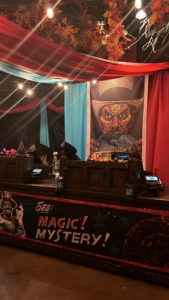 As you explore the store be sure to check out the new HHN 32 merchandise that just dropped!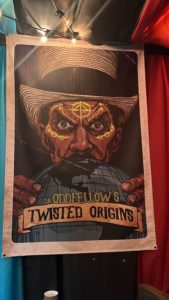 The store boasts an awesome collection of mazing clothing, hats, accessories and more!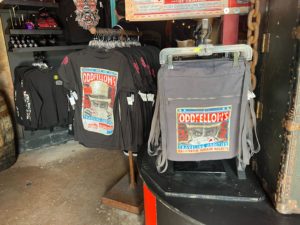 There is some great Dr. Oddfellow merchandise that just dropped this week!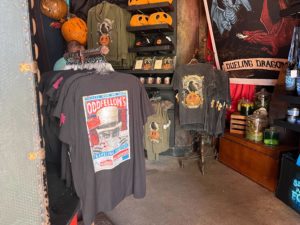 Including this amazing tee for $30!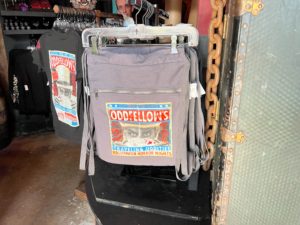 And this themed grey bag for $28! Be sure to stop by  All Hallows Eve Boutique at Islands of Adventure and get your Halloween fix!
And be sure to follow along with UniversalParksBlog to stay updated on this and all things Universal!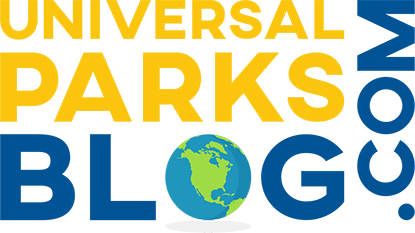 And be sure to follow along with UniversalParksBlog to stay updated on this and all things Universal.
Thanks for visiting UniversalParksBlog.com! Want to go to Universal? For a FREE quote on your next Universal vacation, please fill out the form below and one of the agents from Let's Adventure Travel will be in touch soon!