First Look: Peacock Halloween Horror Bar at Universal Orlando
Hello Halloween Horror Nights Fans! It is finally here and we are coming to you live from this premier Halloween event!
UniversalParksBlog is bringing you amazing photos, new videos, and first-looks of all of the amazing tricks and treats from the horrific and terrifying Halloween event!
First up? Our team stopped by Peacock's Halloween Horror Bar to check out the treats and this themed hot spot.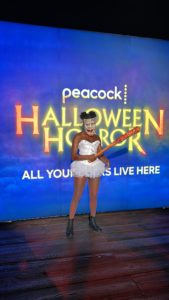 Grab your scare squad and let's check out the fun!
Halloween Horror Bar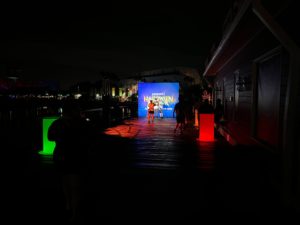 This cool bar is located just behind Lombard's and features an ominous nightclub vibe!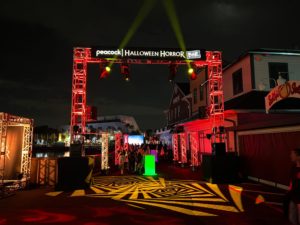 The location features a great menu of themed eats and drinks and some cool photo opportunities!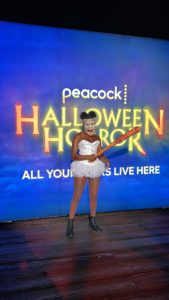 Here is another great look!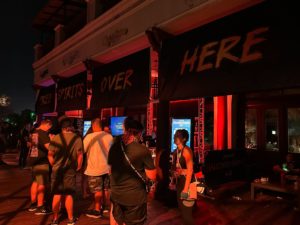 This was definitely one of the busier booths and the lights, music, and fog created a cool ambiance! Have you stopped by the Peacock Halloween Horror Bar?
Eats and Drinks

The Peacock Halloween Bar is located behind Lombard's Seafood Grille and features a great menu of delicious eats and drinks!
Little Stevie's Stuffed Pretzel Spinach – $7.49

Spinach and feta stuffed pretzel

Little Stevie's Stuffed Pretzel Jalapeño – $7.49

Jalapeño and cheese stuffed pretzel

Spicy Turkey & Squash Bun – $7.99

Spicy ground turkey and butternut squash filled steamed bun

Survivor's Fizz – $16.50 for souvenir cup, $12.50 for refill or 12 oz. single serve

New Amsterdam Vodka, club soda, lime juice, with honeydew, kiwi, and pineapple syrups

Rotten as Chuck – $16.50 for souvenir cup, $12.50 for refill or 12 oz. single serve

El Jimador tequila, green apple syrup, lime juice, cookie butter syrup, and jalapeno and basil concentrate with smoked sea salt flakes. Garnished with a gummy apple

Peacocktail – $16.50 for souvenir cup, $12.50 for refill or 12 oz. single serve

Ole Smokey White Lightning, Caravella Limoncello, Liquore Strega, lemon juice, lemon bitters, blackberry and simple syrup

Canned Beverages:

VooDoo Brewing Co. Lacto-Kooler – $12.25
Original Sin Crimson Chaos Cider – $10
Miller Lite – $9.50
TRULY Vodka Seltzer – $11.25

Wine:

Spellbound Cabernet Sauvignon – $9
Noble Vines Chardonnay – $9

Premium Cocktail mixed with your choice of liquor: Tito's, Captain Morgan, Bacardi, Patron, Jack Daniel's, Crown Royal, or Tanqueray – $18.00 for souvenir cup, $14.00 for refill or 12 oz. single serve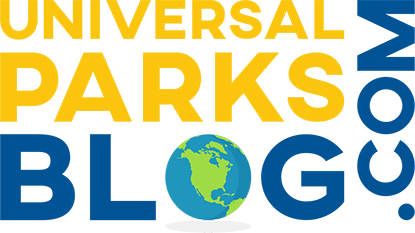 Check out all of the amazing drink kiosks and food booths! And follow along with UniversalParksBlog!
Thanks for visiting UniversalParksBlog.com! Want to go to Universal? For a FREE quote on your next Universal vacation, please fill out the form below and one of the agents from Let's Adventure Travel will be in touch soon!