All 5 Scare Zones at Universal's 32nd Halloween Horror Nights
Halloween Horror Nights has officially begun at Universal Studios Florida! We're at the first night of the event checking out all of the scary fun.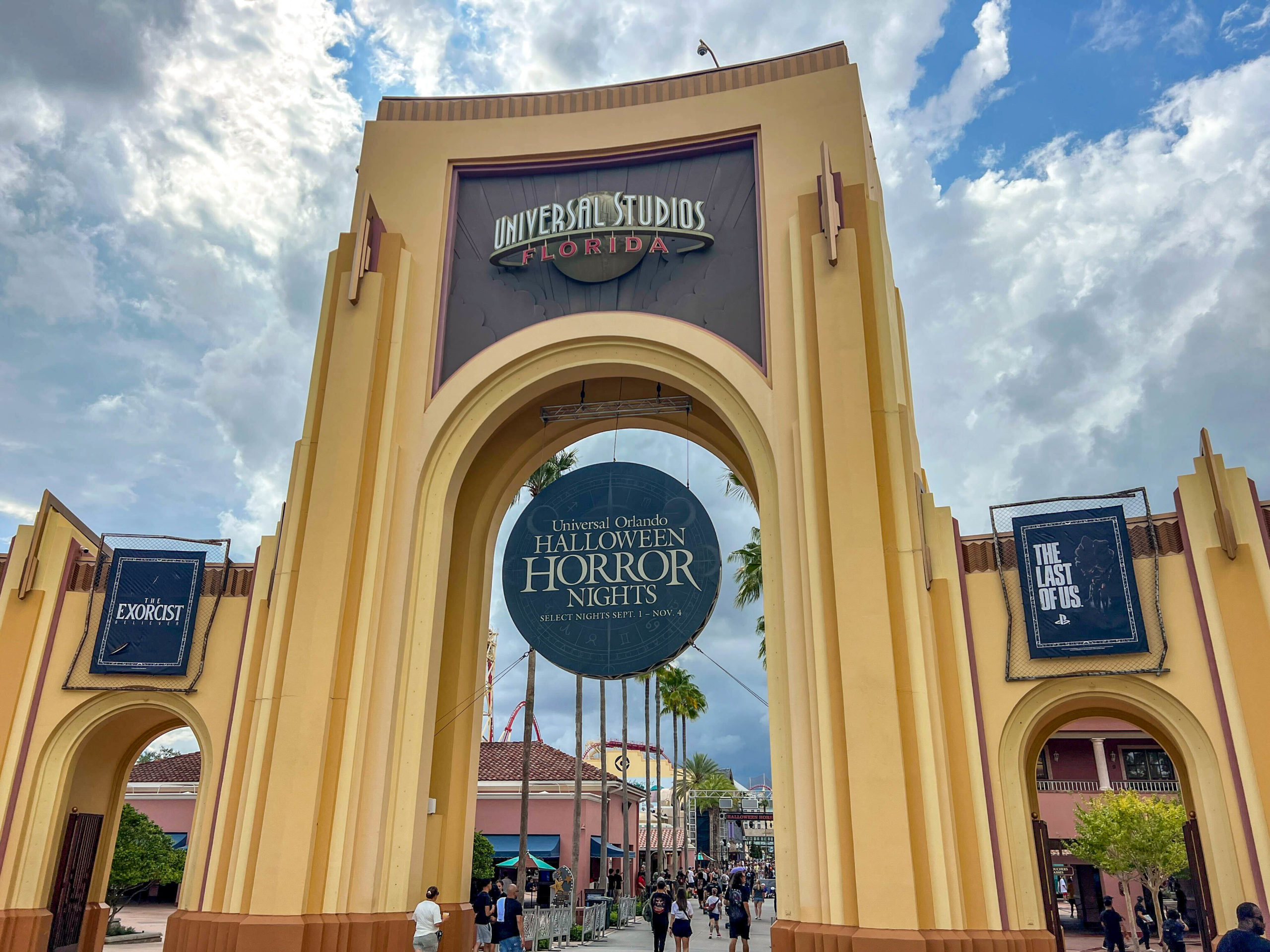 There are a bunch of exciting haunted houses at this year's event, but there are also some really cool Scare Zones you should check out. Let's take a look!
Halloween Horror Nights Scare Zones
Dr. Oddfellow's Collection of Horror
This Scare Zone is located right at the front of the park when you walk in. The premise is that Dr. Oddfellow is trying to lure you into Halloween Horror Nights with a promise of immortality.
Spotted Dr. oddfellow at the entrance to HHN!😈✨ @HorrorNightsORL @UniversalORL #UniversalHorror #HHN32 #Halloweenhorrornights pic.twitter.com/818kmGB4Hf

— UniversalParksBlog (@UniversalParks_) September 2, 2023
Oddfellow will lift the veil on all of the horrors you will experience during the event, making you feel like you might not even survive the night!
Vamp '69: Summer of Blood
Ready to go back to Woodstock? Welcome to Vamp '69! This Scare Zone is in the New York part of Universal Studios.
This is a 60s music festival taking place in a small town in New York (not officially called Woodstock, but it's obviously taking inspiration from it). The vibes are amazing over here!
Everything seems groovy until Dr. Oddfellow unleashes his vampires on the audience, and they're out for blood.
Dark Zodiac
Dark Zodiac is what happens when Dr. Oddfellow enters a dark dimension to harness the power of the Zodiac and live forever. You know, normal Friday night activities. 😉
This Scare Zone is in the Hollywood section of the park. The doctor has twisted the zodiac signs into evil beings who will predict your doom!
Jungle of Doom: Expedition Horror
Still in the general Hollywood area, you'll find Jungle of Doom: Expedition Horror. The story goes that back in the 1920s, Dr. Oddfellow apparently went deep into a very dark jungle and performed some truly horrific experiments on the nature surrounding him.
Jungle of Doom Scare Zone #jungleofdoom #scarezone #HHN32 #hhn @UniversalORL pic.twitter.com/d483cZXEst

— UniversalParksBlog (@UniversalParks_) September 2, 2023
Now, you might encounter these monstrous creations in this Scare Zone! Don't look up if you're scared of giant bats…
Shipyard 32: Horrors Unhinged
Moving over to the San Francisco section of the park, you'll find that you've been transported to the city in the 1940s in Shipyard 32: Horrors Unhinged. The area is filled with mysterious crates and cages with the symbol of Dr. Oddfellow.
There are apparently some nightmarish oddities that have escaped and are spreading fear and chaos throughout the area!
Stay tuned for more from Halloween Horror Nights!
Thanks for visiting UniversalParksBlog.com! Want to go to Universal? For a FREE quote on your next Universal vacation, please fill out the form below and one of the agents from Let's Adventure Travel will be in touch soon!