Universal Orlando Resort Wait Times for October 2023
Halloween Horror Nights 2023 has thrilled guests for a month now.
Simultaneously, Universal Studios executives have laid out the road map for what's coming next.
As we'll discuss on UniversalParksBlog News, those plans call for a new themed land and an entirely impressive theme park.
For now, we're at least somewhat stuck in a holding pattern, though. And that causes us all to wonder.
How were the wait times at Universal Orlando Resort during the first month of HHN 2023? Let's find out!
Universal Studios Florida – The Big Five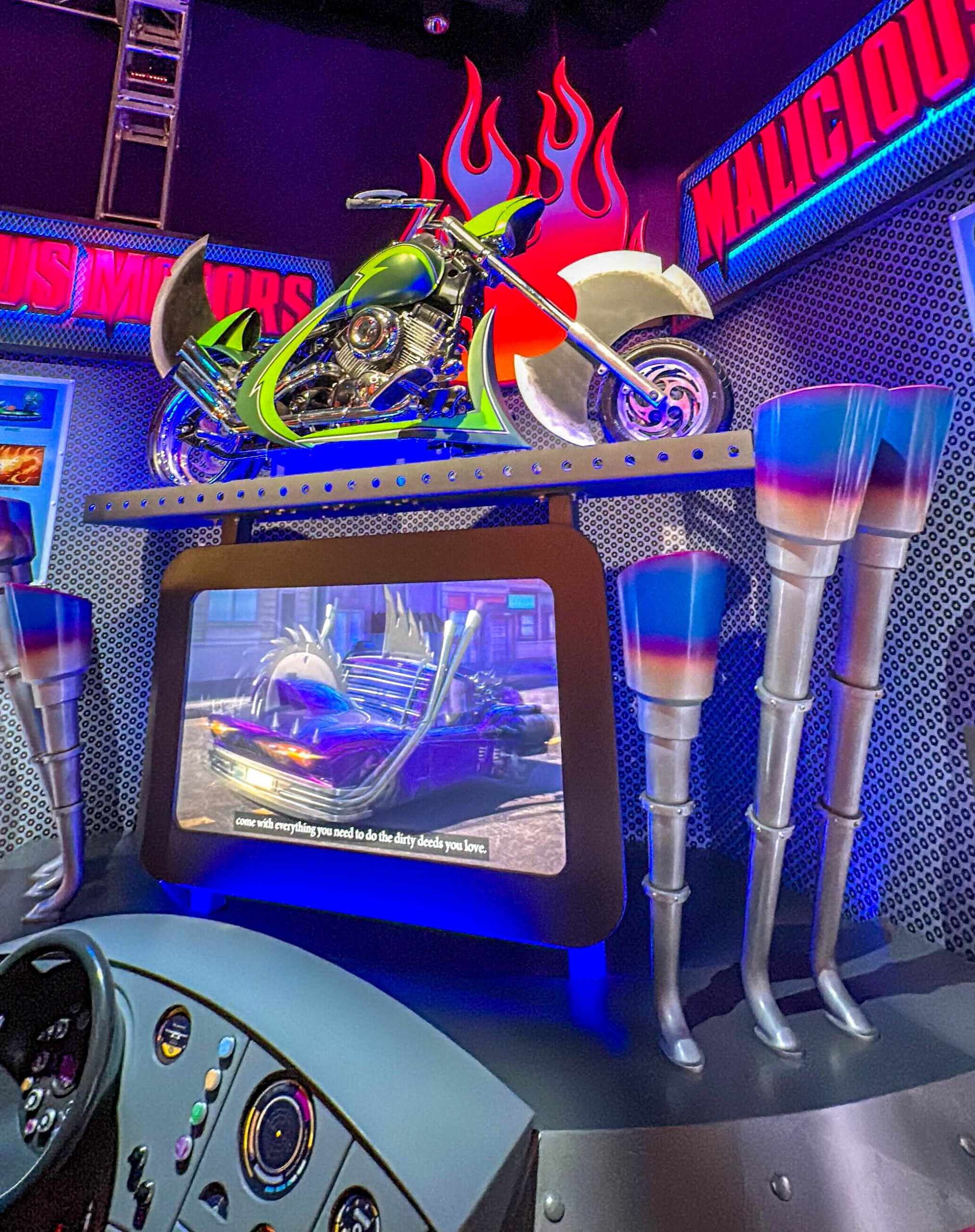 As indicated last month, I've gone ahead and expanded The Big Four into The Big Five.
While I don't expect the lines for Illumination's Villain-Con Minion Blast to prove problematic on all but the most crowded park dates, let's be real.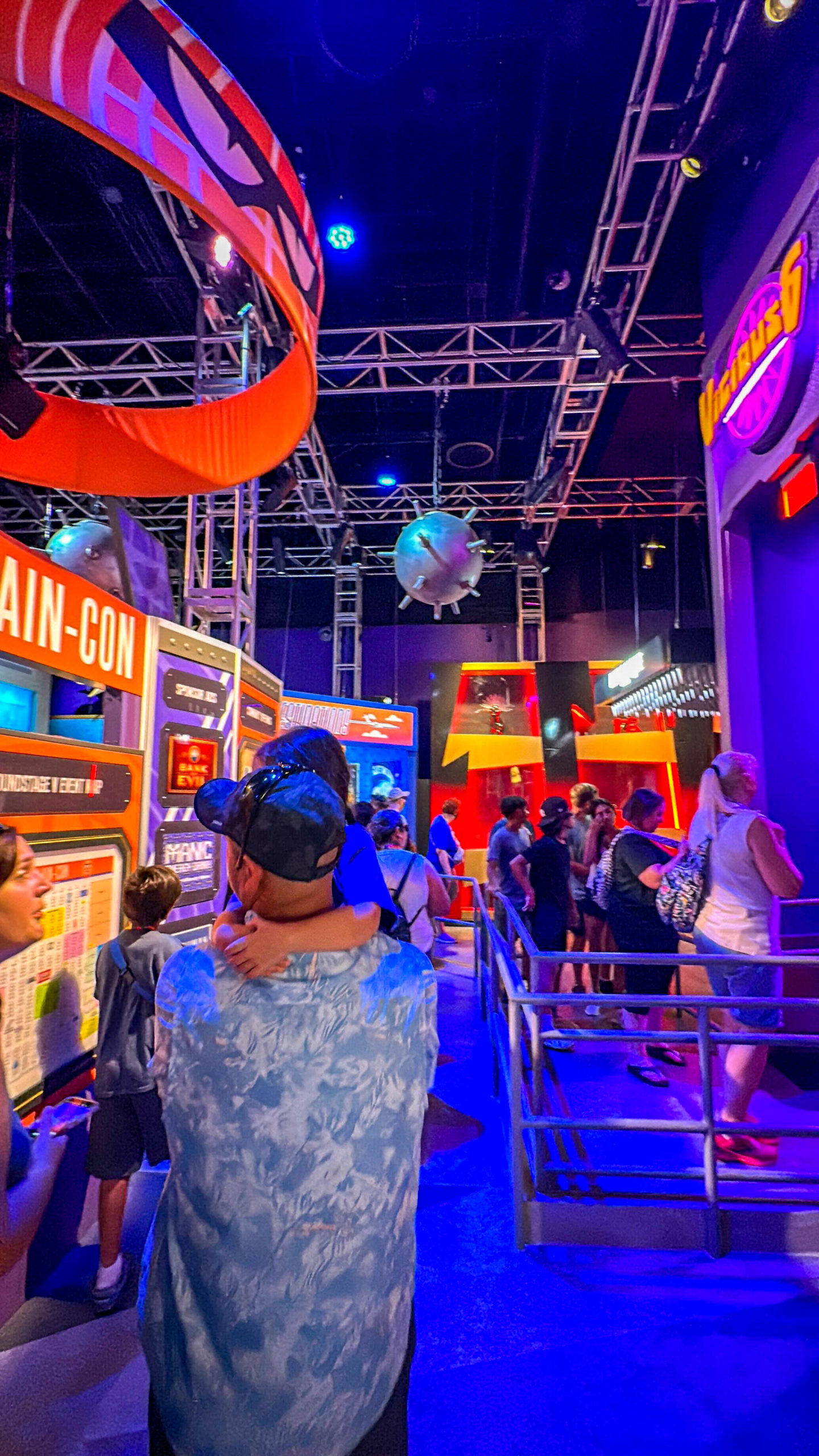 This attraction will drive attendance for the rest of the year. So, it merits examination and discussion here.
During its first full month in operation (not counting technical rehearsals), Minion Blast averaged a wait of 32 minutes.
That's six minutes less than last month and not at all surprising. One of the vital justifications for adding this attraction was its throughput.
Universal effectively created a theme park attraction on a moving sidewalk. I mean, any airport in the world could do that.
So, Universal can cycle as many guests as it likes through the carnival-esque aim-and-fire game.
If anything, the wait times for Minion Blast should quickly fall under 25 minutes as its novelty wears off.
Theme park analysts witnessed the same behavior with a similar attraction at Disney California Adventure, WEBSLINGERS: A Spider-Man Adventure.
Among the other members of The Big Five, Harry Potter and the Escape from Gringotts averaged a wait of 44 minutes last month.
That's two minutes less than the previous month. As a reminder, when we discuss "October wait times," we're really talking about September compared to August.
Yes, I know that's weird, but I lack the ability to reverse time. Anyway, as expected, Minion Mayhem's popularity has increased due to Minion Land.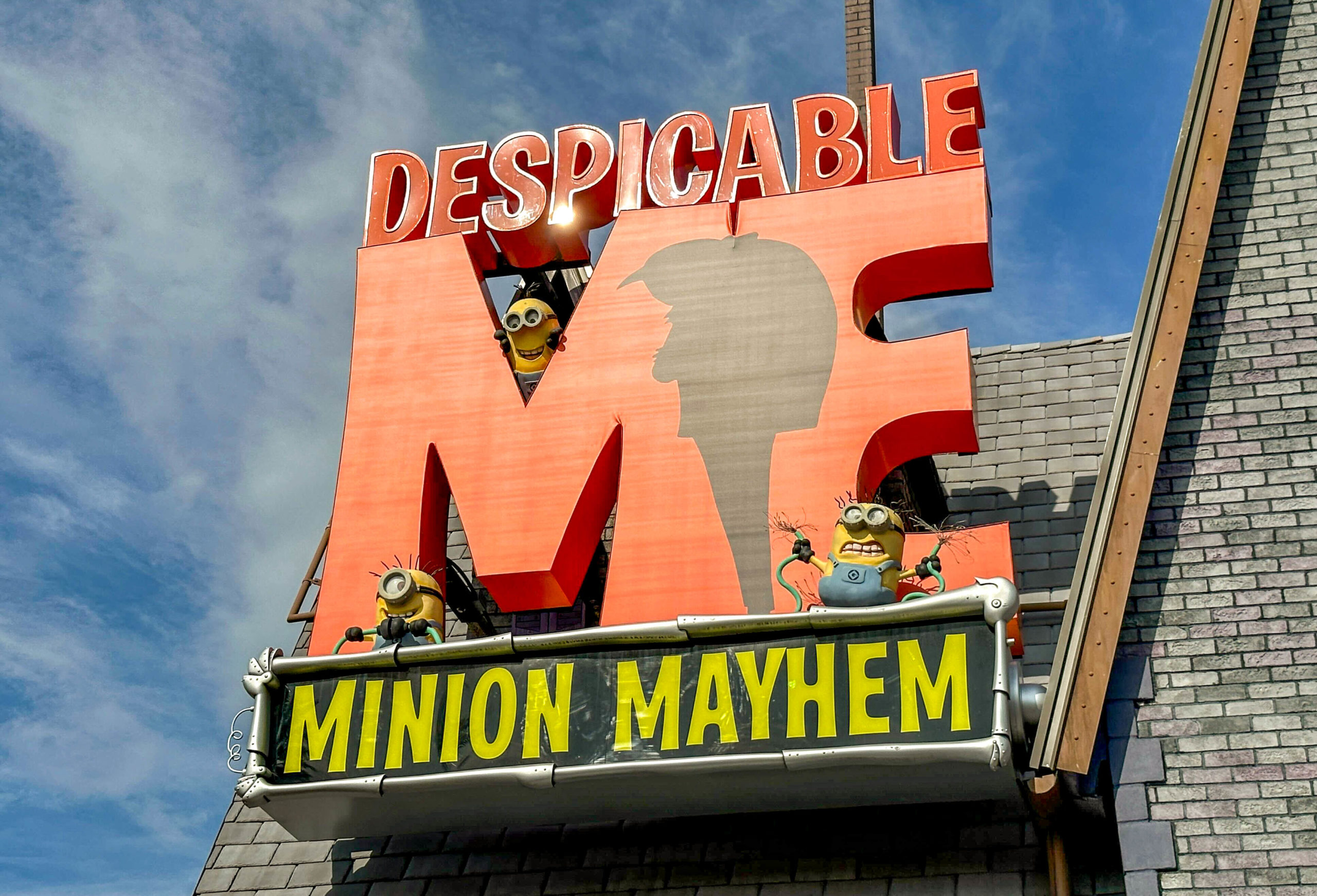 Even so, last month was September, arguably the slowest month of the year at amusement parks.
For that reason, Minion Mayhem required an average wait of just 32 minutes, which is 14 minutes less than during August.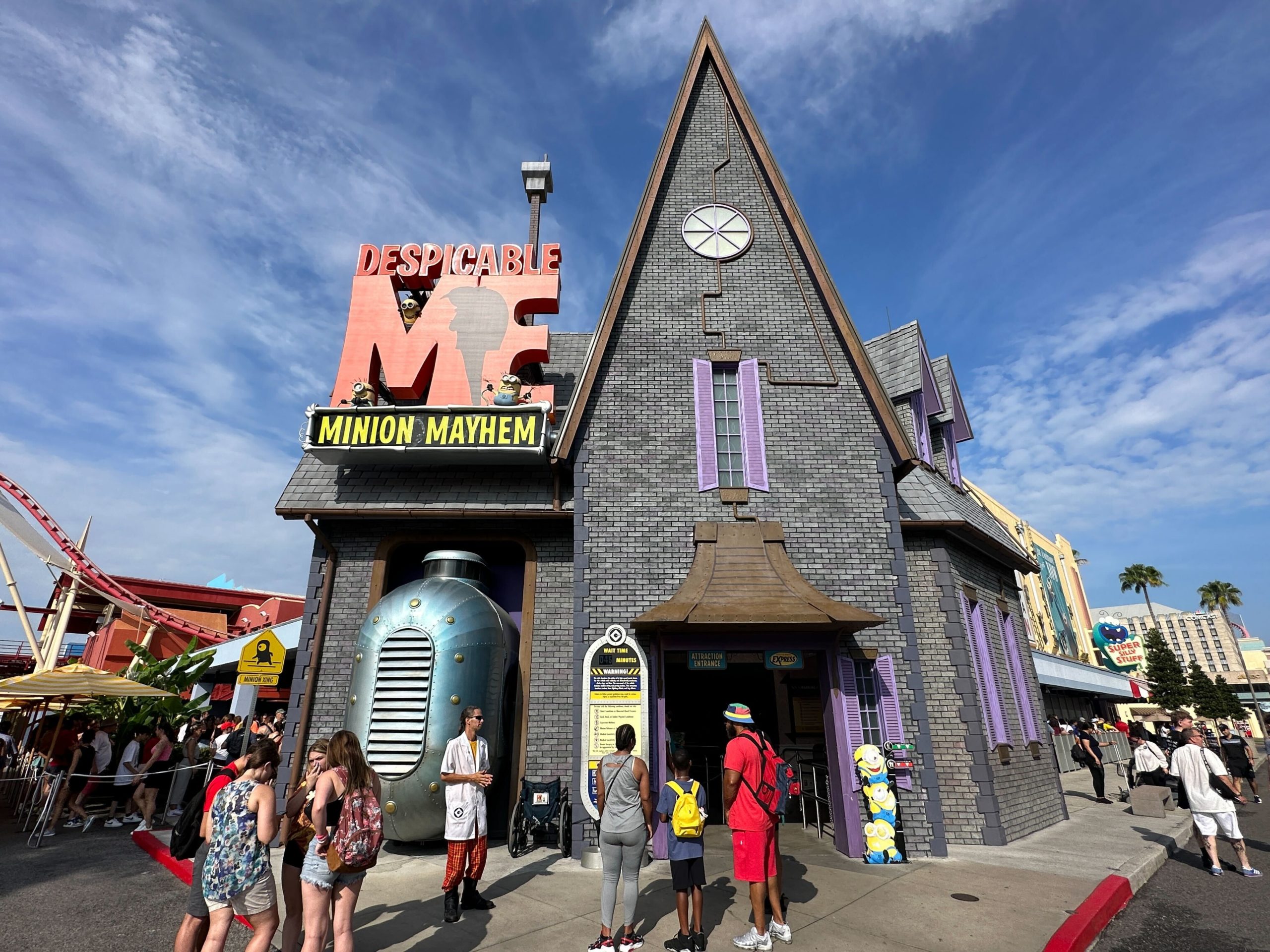 Similarly, Revenge of the Mummy fell from 34 minutes in August to 30 minutes in September.
Finally, we have Hollywood Rip Ride Rockit, which dropped to 29 minutes, which is right in line with August's 30 minutes.
Universal Studios Florida – Everything Else
How were the crowds everywhere else at the park? Here are Universal Studios Florida's average waits for the month:
Hogwarts Express – King's Cross Station – 39 minutes, up 8
TRANSFORMERS: The Ride – 3-D – 33 minutes, down 11
T. Adventure – 27 minutes, down 7
The Simpsons Ride – 25 minutes, down 3
Race Through New York Starring Jimmy Fallon – 24 minutes, down 2
Fast & Furious – Supercharged – 23 minutes, down 9
MEN IN BLACK Alien Attack! – 20 minutes, down 3
Kang & Kodos' Twirl 'n' Hurl – 15 minutes, down 3
Overall, guests at Universal Studios Florida stood in line for an average of 29 minutes per attraction. That's four minutes less than during August.
By way of explanation, Halloween Horror Nights impacted one attraction more than the rest. Can you tell which one?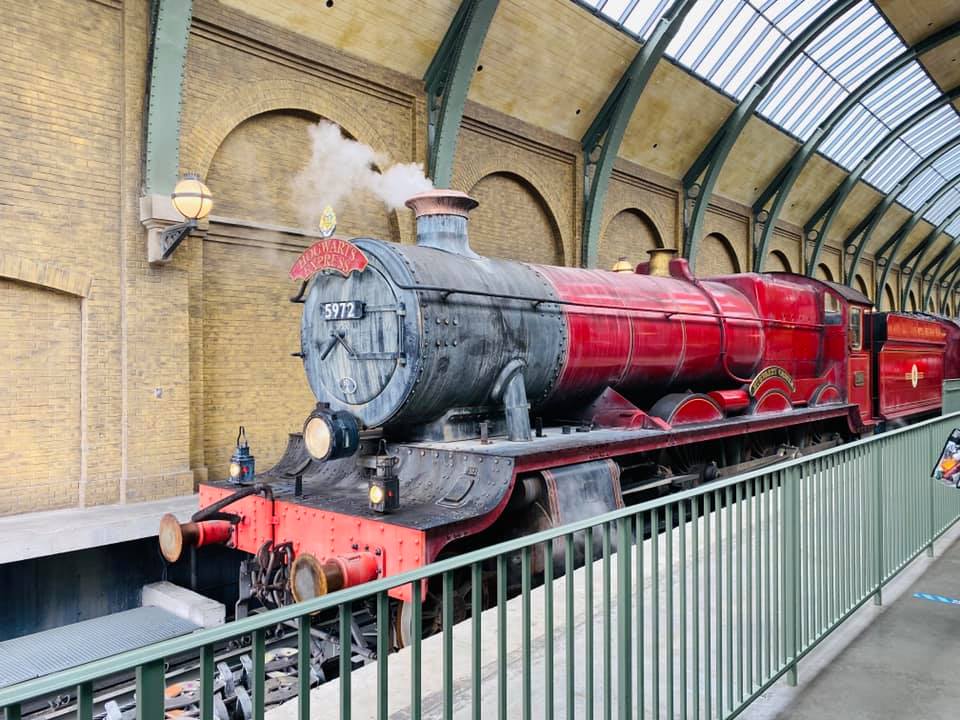 The answer is King's Cross Station. Any guests who didn't have tickets for HHN took the Hogwarts Express to Islands of Adventure once USF closed.
That typically creates a bottleneck an hour or so before (early) park closing.
Universal's Islands of Adventure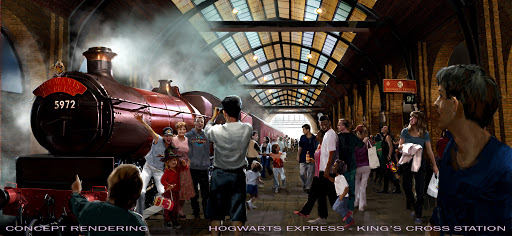 During HHN, Islands of Adventure is quantifiably the less crowded the park.
However, the attractions here do get a slight bump after USF closes early for the event. It's a weird phenomenon, I know.
Anyway, here are the park's average wait times for the past month:
Hagrid's Magical Creatures Motorbike Adventure – 79 minutes, up 3
Jurassic World VelociCoaster – 51 minutes, down 8
Dudley Do-Right's Ripsaw Falls – 41 minutes, down 19
Pteranodon Flyers – 29 minutes, down 9
Harry Potter and the Forbidden Journey – 28 minutes, down 5
Skull Island: Reign of Kong – 28 minutes, down 13
The Incredible Hulk Coaster – 26 minutes, down 10
Jurassic Park River Adventure – 24 minutes, down 11
The Amazing Adventures of Spider-Man – 23 minutes, down 14
Flight of the Hippogriff – 23 minutes, down 9
The High in the Sky Seuss Trolley Train Ride – 21 minutes, down 4
Hogwarts Express: Hogsmeade Station – 19 minutes, down 4
Popeye & Bluto's Bilge-Rat Barges – 16 minutes, down 6
Doom's Fearfall – 13 minutes, down 3
The Cat in the Hat – 11 minutes, down 2
One Fish, Two Fish, Red Fish, Blue Fish – 10 minutes, down 3
Caro-Seuss-el – 8 minutes, no change
Storm Force Accelatron – 8 minutes, down 1
Overall, guests stood in line for an average of 25 minutes last month. That's seven minutes less than the previous month.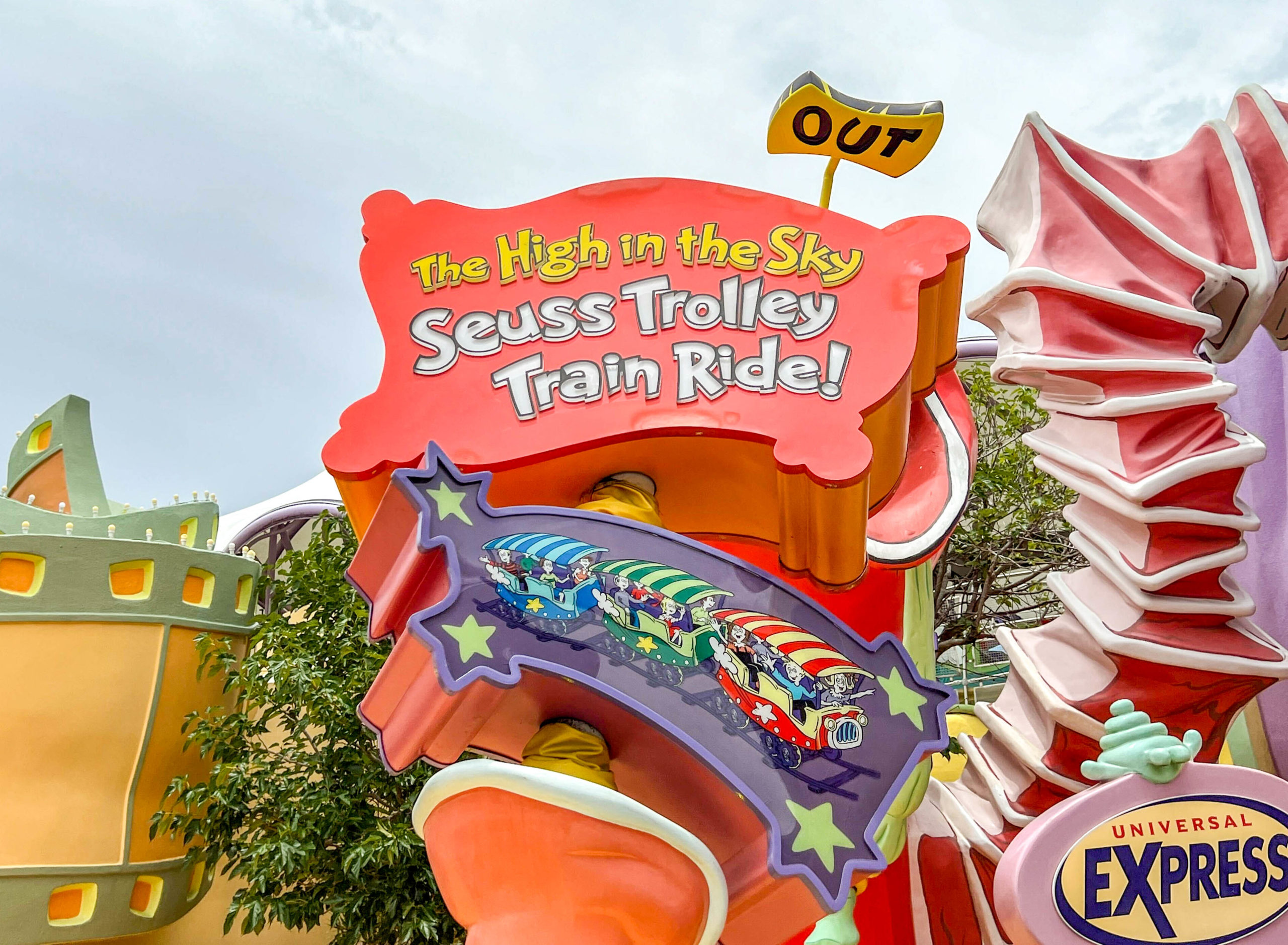 Basically, when people transferred parks, they all headed straight to Hagrid's Magical Creatures Motorbike Adventure…and who could blame them!
As an FYI, the crowds should definitely increase as Halloween approaches.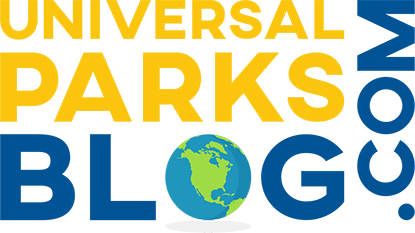 Thanks for visiting UniversalParksBlog.com! Want to go to Universal? For a FREE quote on your next Universal vacation, please fill out the form below and one of the agents from Let's Adventure Travel will be in touch soon!
Feature Photo: Universal