Voodoo Doughnut Share Some Delicious Treats Perfect For Summer
"Don't know how you do that Voodoo that you do so well!" That's how I feel every time that I walk int Voodoo Donuts at Universal Citywalk. That's why I'm excited to share with you a few of the new sweet treats that have made their debut for Summer!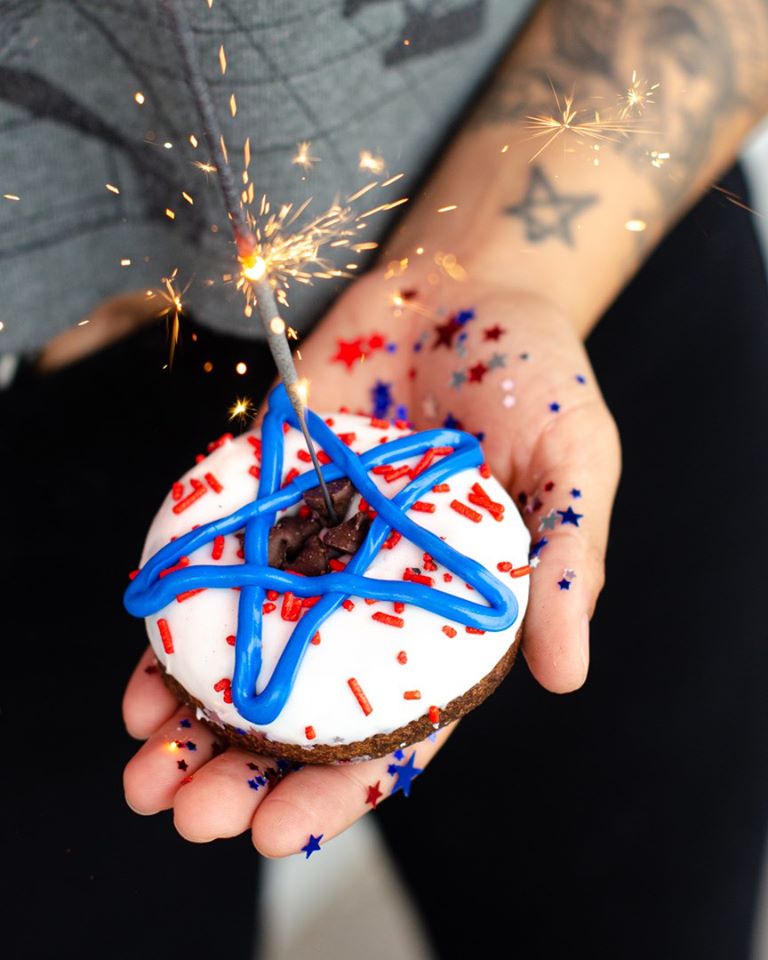 The America – A chocolate cake doughnut with vanilla frosting, sprinkles and chocolate chips.⁠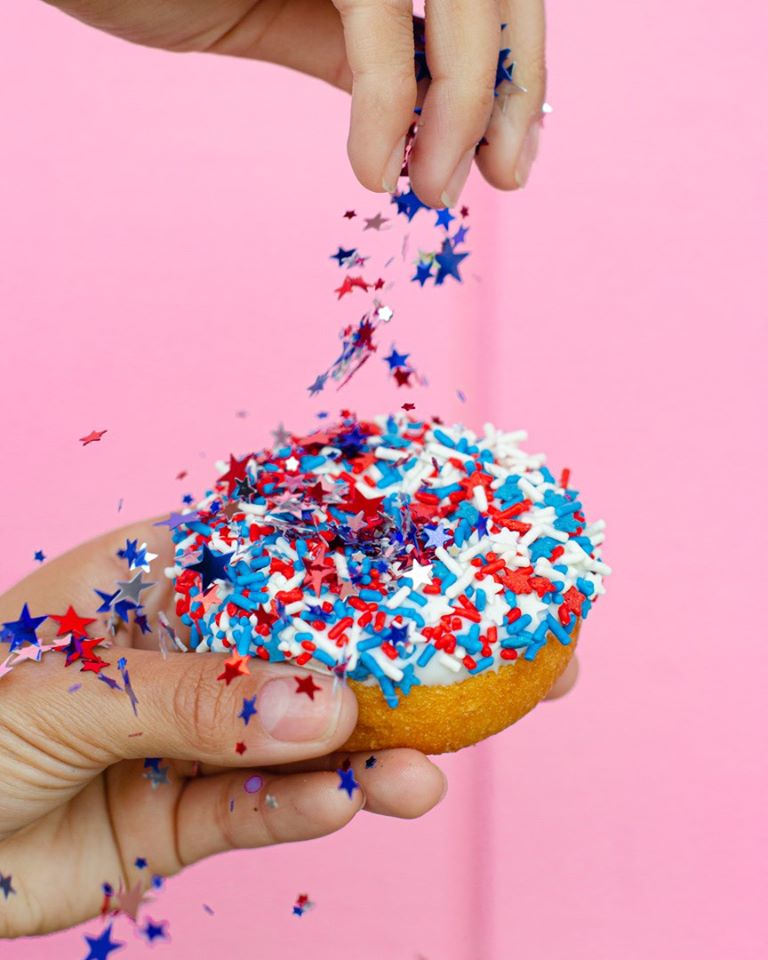 4th of July Sprinkle Cake – Just in time for Independence Day this plain cake doughnut comes with vanilla frosting a big blue star and of course SPRINKLES!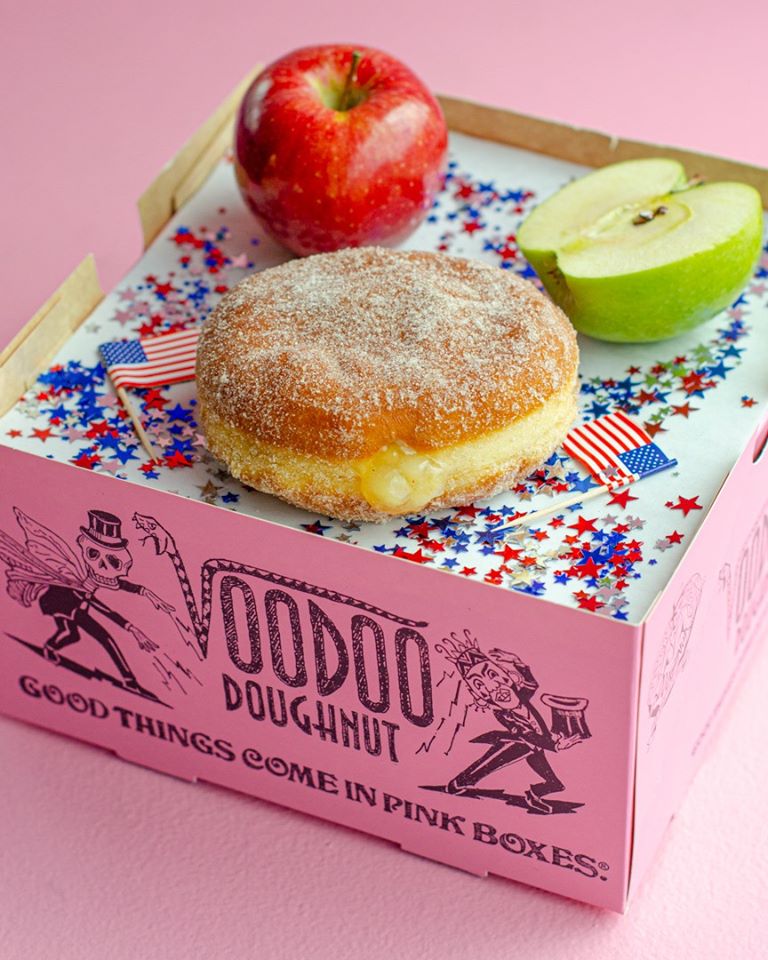 Mom's Apple Pie – A cinnamon sugar raised yeast ring filled with apple cinnamon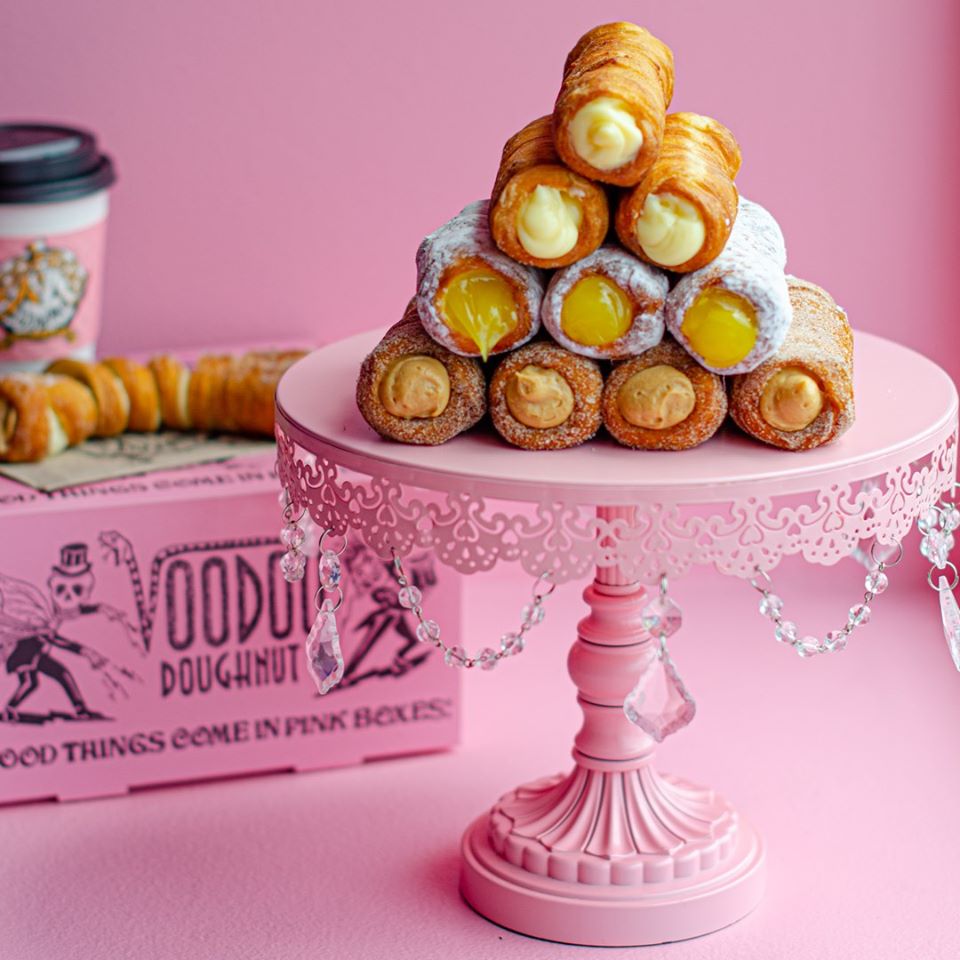 Cannolo– Voodoo is introducing three new Cannolo flavors for Summer – Banana Cream Pie, Lemon Powdered Sugar and Dulche de Leche Cinnamon!
Lime Crush – Raised yeast, shell filled with tangy key lime, dipped in vanilla frosting, crushed graham crackers and drizzled with caramel.  Best of all a portion of the proceeds will go as a charitable donation to National Association for Mental Illness.)
Visitors to CityWalk should note that not ALL varieties may be available at this location but don't worry, there's no shortage of deliciousness. You can find out more about Voodoo by checking out another post I wrote here (can you sense a theme!?)  Also, for those looking to do something truly out of the ordinary, how about getting married or renewing your vows here!? Trust us. Its a thing and you can find out more here! 
Readers are also encouraged to keep following along with UniversalParksBlog for the latest news and updates!
Thinking about a visit to Universal Orlando? Getting started is easy! Simply fill out our form below to get your FREE, no-obligation quote from  Let's Adventure Travel. 
Find articles like this helpful? Then why not consider working with an Authorized Universal Vacation Planner? As an agent with Let's Adventure Travels, I'll be on hand to assist you with everything from finding your perfect package to helping you plan lots of special touches to make your visit one you'll never forget  Best of all my services are absolutely FREE.  Get in touch at 1.800.801.4025 via email at mroden@letsadventuretravels.comor follow along on Facebook