What to Know about the Two Houses at Halloween Horror Nights
Have you heard the big news? Universal Orlando Resort surprised everyone this past weekend by hosting a mini-Halloween Horror Nights event!
Due to the pandemic, Universal officials had previously announced that the 2020 version of the exhibition was canceled.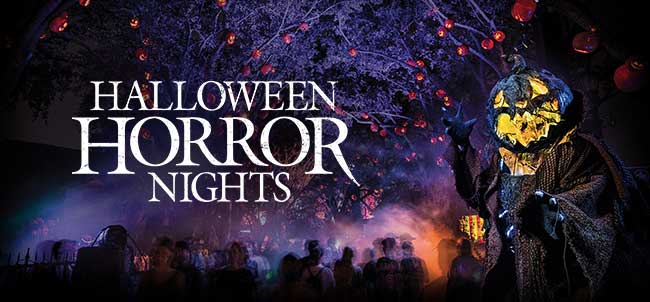 Thankfully, the Coronavirus situation has changed enough that corporate executives have reconsidered.
Presuming that the weekend test succeeded – and early word is extremely positive, some form of the event will anchor October at Universal Studios!
UPDATE!!! After I published this, Universal confirmed it WILL host this event on all weekends through Halloween!
— Universal Orlando Resort (@UniversalORL) September 22, 2020
Here are five things to know about the mini-Halloween Horror Nights 2020 party!
How to Get In
The trial run of Halloween Horror Nights came with massive intrigue. Universal fans went from crestfallen about the cancellation to having hope once more.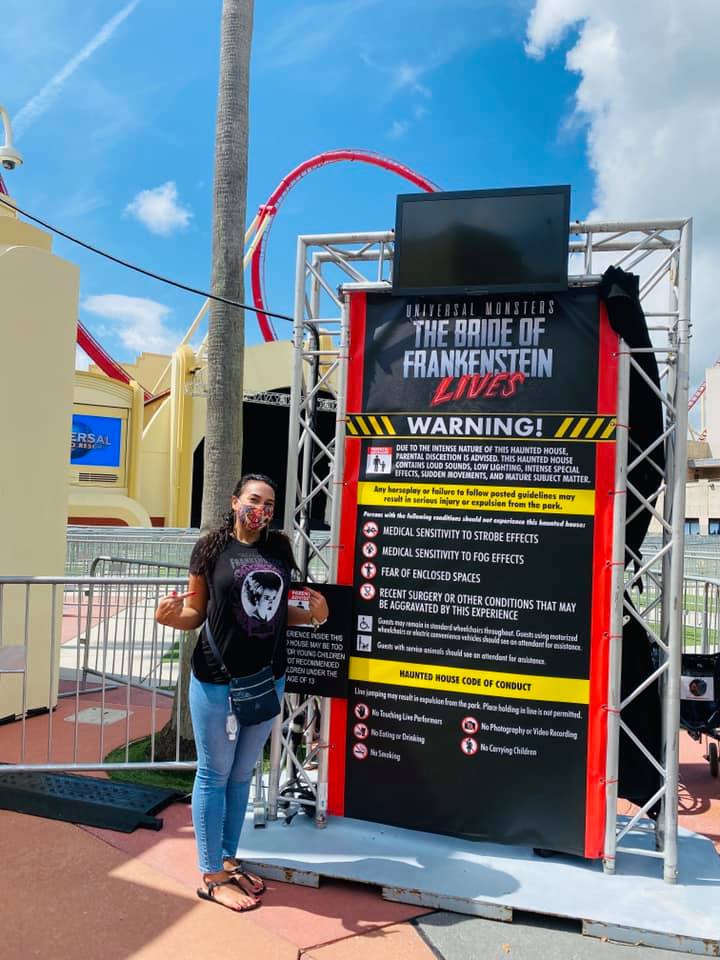 Obviously, demand maxed out for this opportunity, as guests accepted the possibility that it was a one-time-only offer.
Thankfully, attendance at the event remained so strong all weekend that Universal has confirmed it will throw this party through Halloween.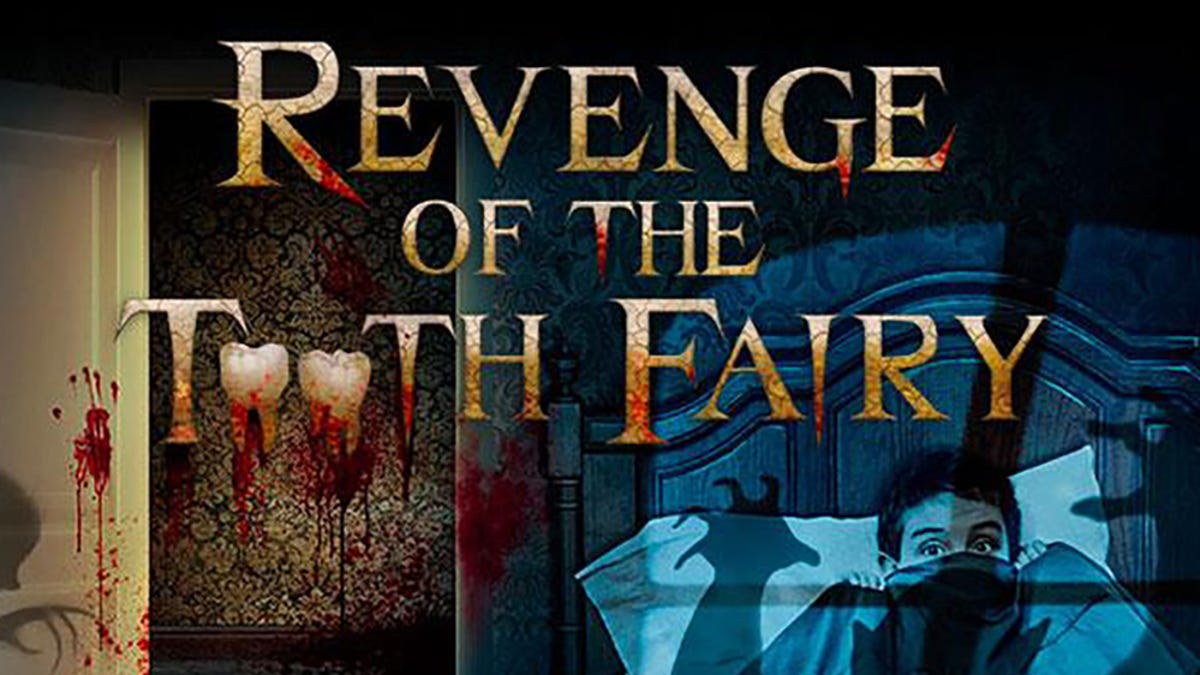 However, the pandemic forces changes in attendance rules to maintain social distancing.
So, you should understand that just showing up at Universal Studios won't be enough.
In fact, the line to enter Universal Studios was already crazy half an hour before the parks opened on the first day.
New message added to the message boards outside Universal Orlando Resort. Daytime #HHN at capacity for the day. pic.twitter.com/CdlVy55Q9J

— bioreconstruct (@bioreconstruct) September 20, 2020
I'd strongly suggest that you show up early and avoid some crowd-related aggravation before you begin your park day.
Once guests enter Universal Studios, they still aren't assured of getting into the two available houses.
Instead, Universal employs a virtual queue. It opens the moment the park does.
Virtual queue for Toith Fairy

Went live at 9:03, filled to capacity by 9:05 pic.twitter.com/57oboKJwbw

— Killer Author Brad Acevedo from Outer Space (@wolfsoul4) September 19, 2020
You should have the app loaded and ready to go before then. I say this because the virtual house passes sold out within ten minutes each day.
Now, you aren't totally shut out if that happens. Universal will add more availability throughout the day.
However, you'll need to spend most of your time checking your app if you don't get a virtual pass at the park opening, which isn't ideal.
So, you need to plan your whole morning around getting to the park early enough to be ready the instant it opens.
The Two Houses
Universal has released some photos of inside the Revenge of the Tooth Fairy haunted house. @UniversalORL #TeamHalloween pic.twitter.com/yU2qLFu2T4

— Inside Universal (@insideuniversal) September 22, 2020
Universal hasn't hidden the fact that it had massive plans for Halloween Horror Nights 2020. This year would have been the most epic event ever.
When the pandemic occurred, park strategists evaluated which houses would be safest to operate in 2020.
The two they chose are Universal Monsters: The Bride of Frankenstein Lives and Revenge of the Tooth Fairy.
PODCAST: A look at Universal's 2 HHN houses — Bride of Frankenstein Lives and Revenge of the Tooth Fairy (Ep. 67) https://t.co/BuNCOXgJFt pic.twitter.com/IBBcZiezjm

— Orlando Sentinel (@orlandosentinel) September 22, 2020
Here's the description for each one.
"'We belong dead.' The last words of Frankenstein's monster on that fateful night when his Bride rejected him. But his end was her beginning. Now the Bride is stepping out of the shadows to bring him back. And there's nothing she won't do as she sharpens her brilliance by experimenting on unsuspecting victims. The mate will have her monster. And the monster his mate.
"The innocent traditions of the tooth fairy hide a darker ritual. All children must give up their baby teeth to the goblinesque tooth fairies or pay a gruesome price. Step into an old manor that has been overrun by yellow-clawed fiends who extract teeth by force. It's an eye for an eye, a tooth for a tooth."
Up next, the Universal Monsters: Bride of Frankenstein Lives haunted house. Review to follow. pic.twitter.com/YgaVog3nTN

— Ashley Carter (@AshleyLCarter1) September 19, 2020
I don't want to spoil anything, and Universal hasn't allowed video recordings of the houses yet.
Briefly, in the Bride of Frankenstein house, you'll try to bring back your beloved by – I kid you not – draining the life force from the Brides of Dracula.
Yeah, this one is old school Universal Pictures horror, with the women of the most iconic characters locked in battle.
With the tooth fairy house, I have a suggestion for the squeamish. Don't google pictures of these things.
The premise is that a kid and his family must avoid vengeful tooth fairies. It…doesn't go well. And there's even a surprise ending!
A Substantial Wait
Okay, let's not sugarcoat it. Universal's running short park hours this fall, and most guests are here for Halloween Horror Nights.
At this point, HHN is the signature event on Universal's annual calendar. I get more questions about it from friends than for Harry Potter and Super Nintendo Land combined.
The line for Revenge of the Tooth Fairy is at a standstill. We've been here in this spot for 30 minutes with no movement. 😬#HHN #universalorlando #UniversalHHN pic.twitter.com/mPDokNmphp

— ParkHoppin – Geeks + Gamers (@ParkHoppin) September 18, 2020
So, interest is high, which guarantees long lines. Then, we must factor in pandemic protocols. Suffice to say that you'll wait a while to enter a house.
You will receive a notification when your digital pass activates. However, the six-foot distance for guests standing in wait causes ridiculously long lines.
current spot in line to get into Universal Studios…. all the way by Islands of Adventure #hhn pic.twitter.com/9gpqw30Yra

— Ela Under Quarantine (@StardustHelas) September 19, 2020
Also, since social distancing measures are in place within the houses, the lines go slower than in years past.
You should accept that you'll spend much of your park day waiting to enjoy the two houses.
Social Distancing Measures
Once you go inside a house, you cannot help but notice some social distancing measures.
The line queue for Brides has appeared! Thank you ghouls and goblins of the night! And some Halloween decor has appeared in the main Universal store! #HHN #hhnforever pic.twitter.com/ikMpwtx34Z

— The Township of Carey (@CareyTownship) September 17, 2020
For starters, every Scareactor wears some sort of face cover. Now, you're probably thinking that the costumes already come with masks.
That's true in some instances, but other costumes don't cover faces fully. So, some appearances – let's be blunt – will take you out of the action a bit.
Also, plexiglass walls protect guests from employees and vice versa. Some of them will distract you a bit. However, others will impress you, as they somehow make the Scareactors seem creepier.
You'll feel like the barrier is all that protects you from disaster. More importantly, you'll feel safe while you're in the houses. Universal will hand one member of your party a glow stick before you enter.
Once you're inside the house, that bright object identifies your party's location. Universal workers will make you wait until the party in front of you has finished.
Remarkably, this slows down the process and enhances your enjoyment of the house. In past years, Universal pushed guests through the houses to maximize throughput.
The safety-first approach gives you substantially more time to appreciate all the special touches in the houses.
Don't Go in the House Alone!
One of the complaints/confessions I'm hearing the most is that this year's houses are intense, especially Revenge of the Tooth Fairy.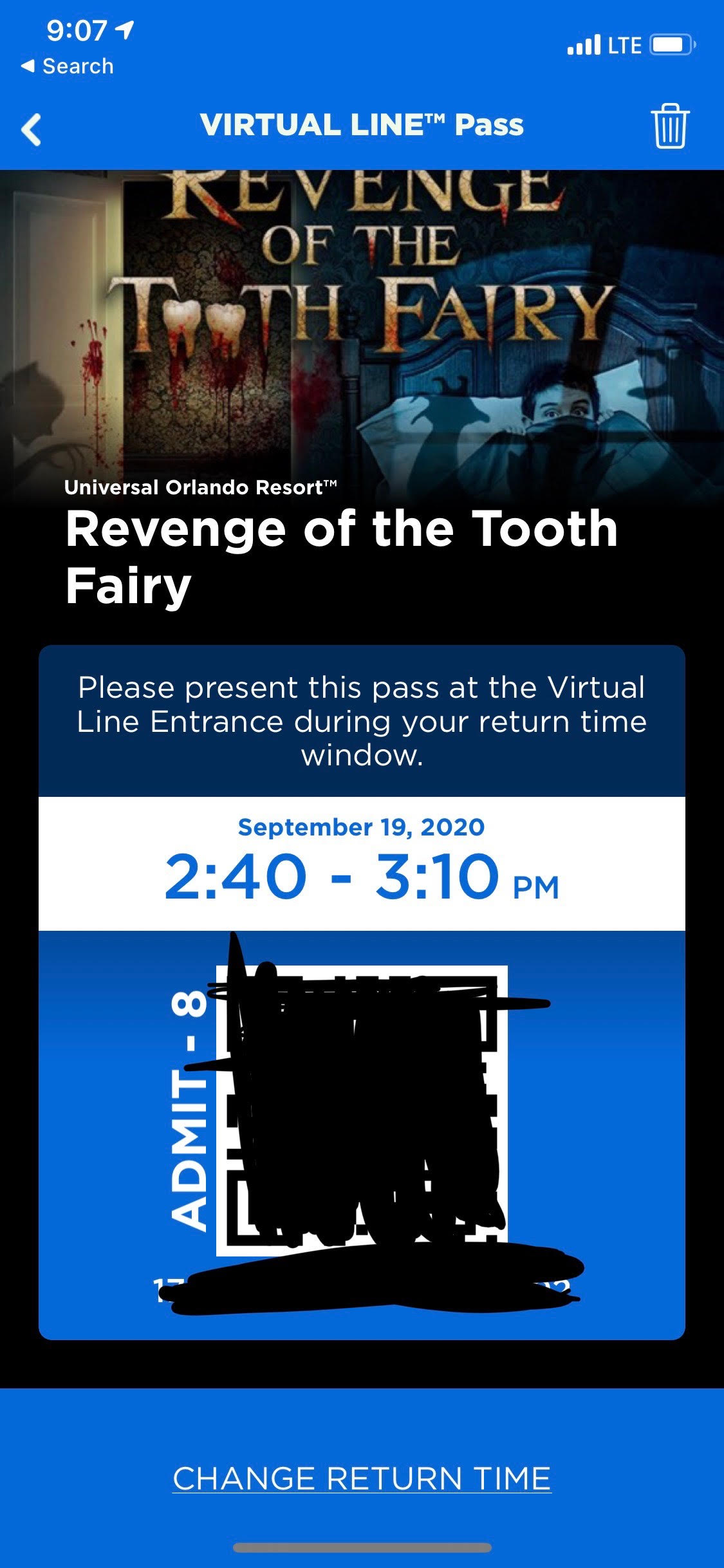 Even though the houses are only open during the day, visitors still feel disoriented and overwhelmed at times.
These are proper haunted houses worthy of the Halloween Horror Nights brand.
You shouldn't go in a house alone. It's the equivalent of the recently deflowered teenager going into the basement to investigate the mysterious chainsaw sound.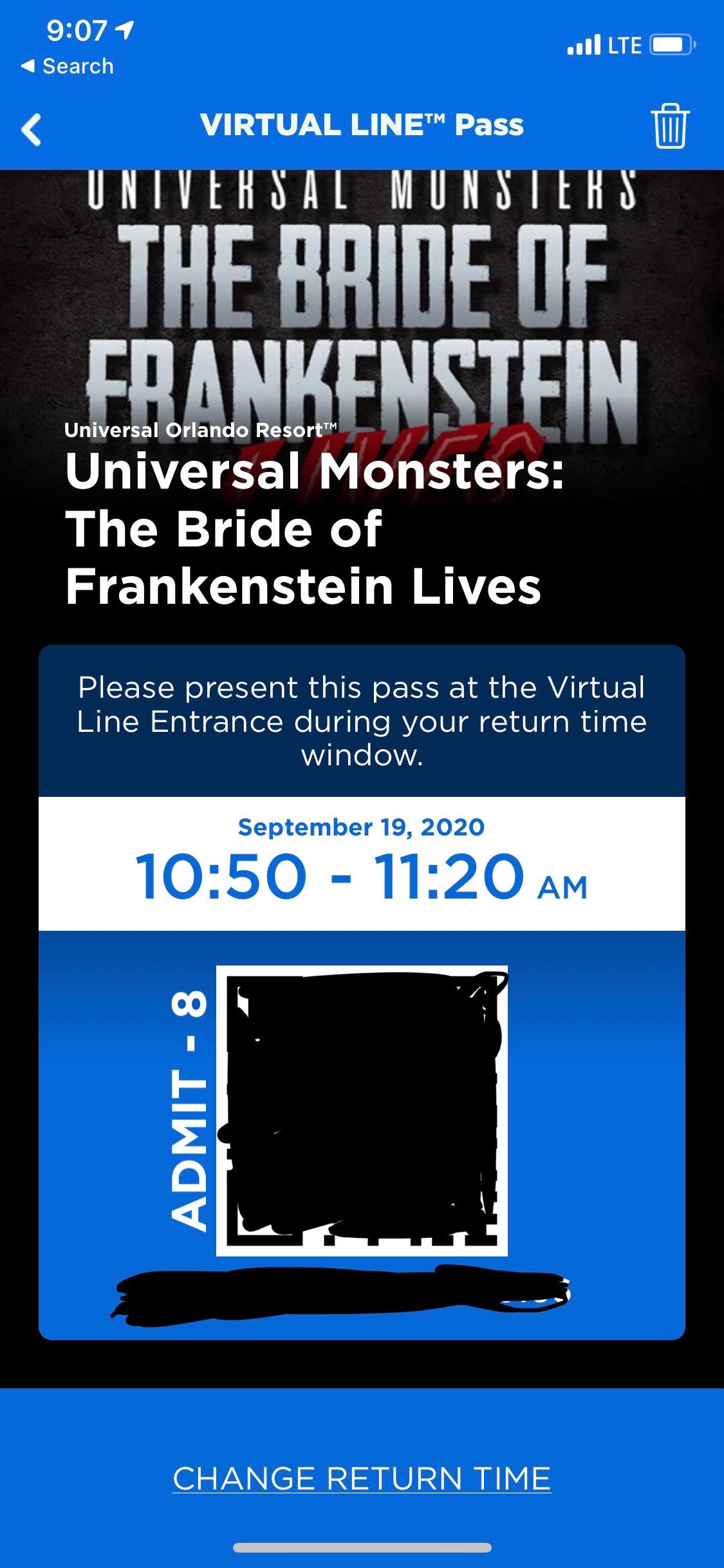 You're a Halloween Horror Nights pro, right? Don't make a rookie mistake. Think like a Final Girl, and you'll survive a journey into madness.
While Universal Studios has yet to confirm additional dates for the mini-Halloween Horror Nights event, it appears likely to continue.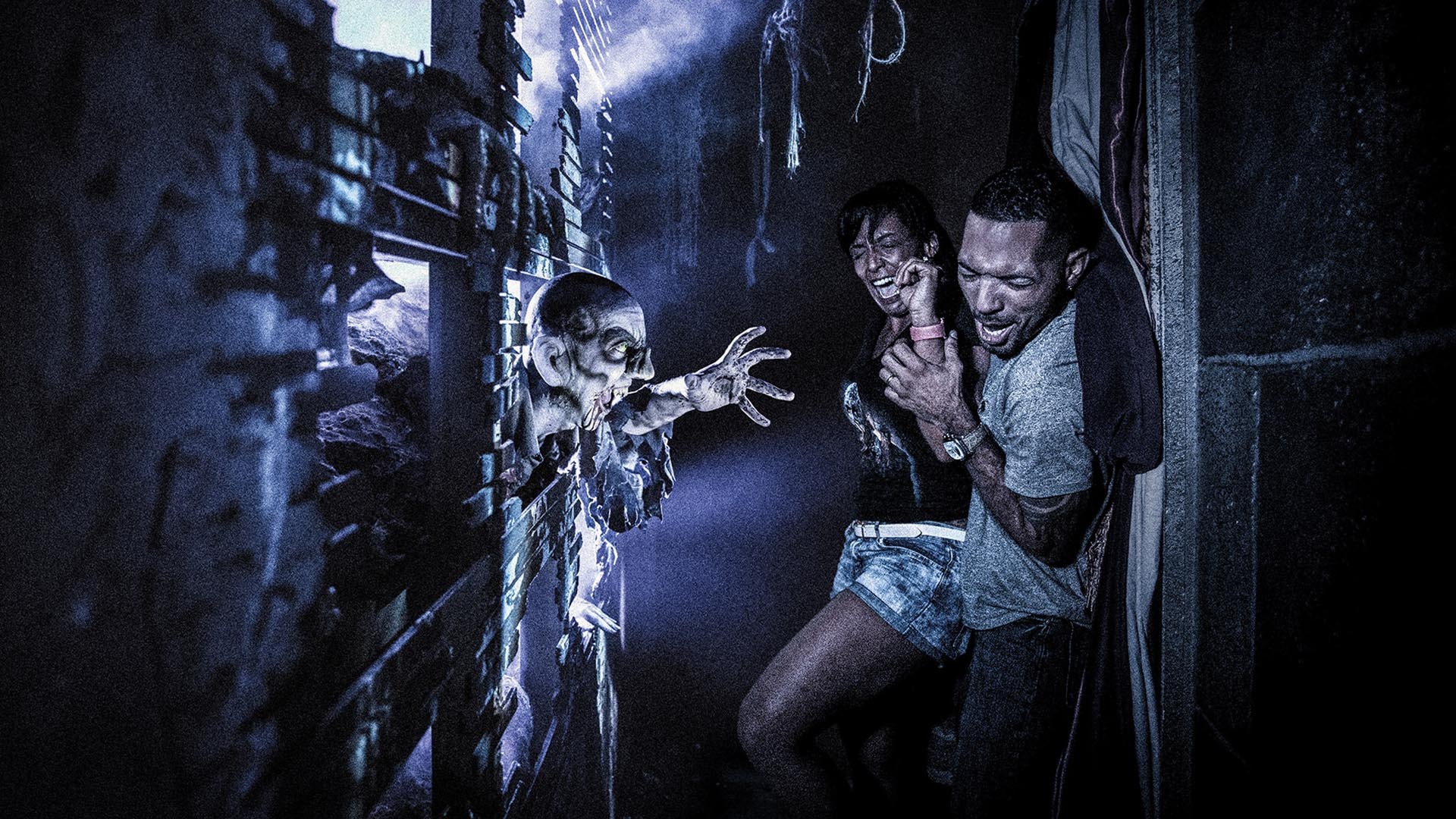 As long as Central Florida doesn't experience another outbreak, HHN 2020 should remain open on the weekends at a minimum.
Thanks for visiting UniversalParksBlog.com! Want to go to Universal? For a FREE quote on your next Universal vacation, please fill out the form below and one of the award winning agents from Let's Adventure Travel will be in touch soon!