Daytime Haunted Houses And More Halloween Festivities Are Coming To Universal Orlando
We've got some good news for all you Halloween fans! As we reported last week here at UniversalParksBlog, Universal Orlando began testing Halloween experiences last week. Among the offerings were two daytime haunted houses, trick-or-treating, themed eats and treats and more.  Today, we're delighted to let readers know that as a result of the testing they will be offering special daytime halloween activities on September 26th  and 27th and then again DAILY beginning October 3 and running through November 1, 2020.
Among the highlights of this year's festivities will be two daytime haunted houses Revenge of the Tooth Fairy and The Bride of Frankenstein! In addition, we've outlined below some of the other spooky seasonal activities to be on the lookout for so pack those costumes, bring your appetites and your courage and let's celebrate Halloween!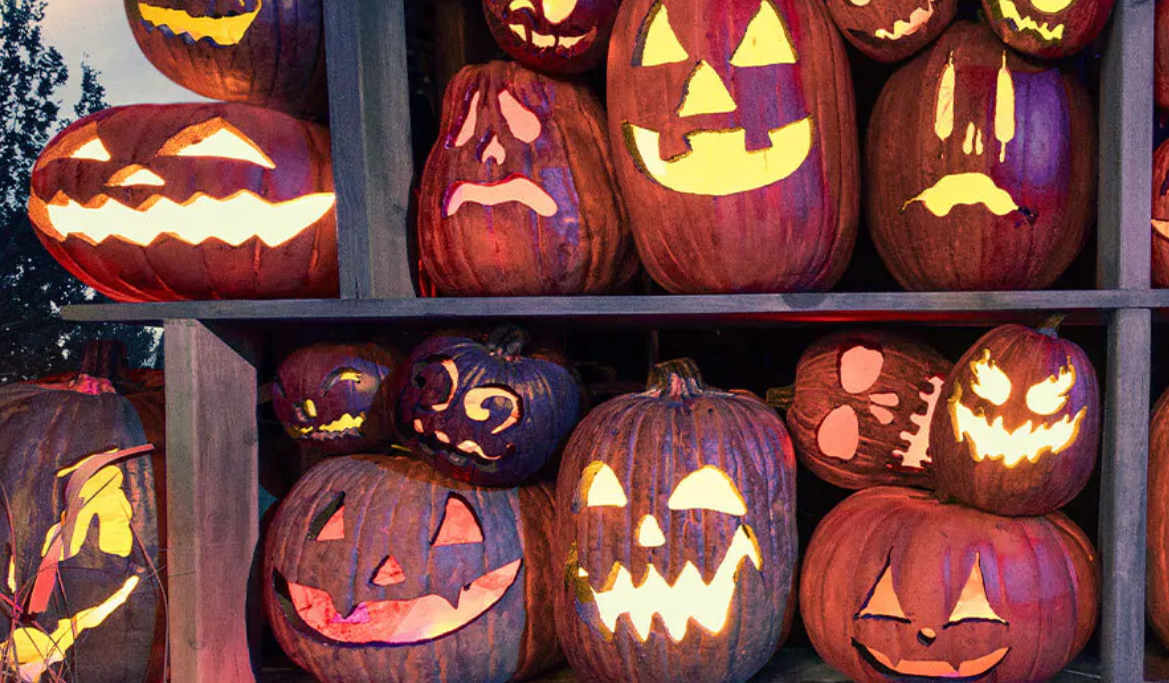 Haunted Houses:
Included with your daytime admission to Universal Studios Florida and Universal's Islands of Adventure are two heart-pounding haunted houses in Universal Studios—Universal Monsters: The Bride of Frankenstein Lives and Revenge of the Tooth Fairy—so you can get your scream on. However, before we take a closer look at each, mom's and dad's should know that the haunted houses can be an INTENSE experience and aren't recommended for those under the age of 13.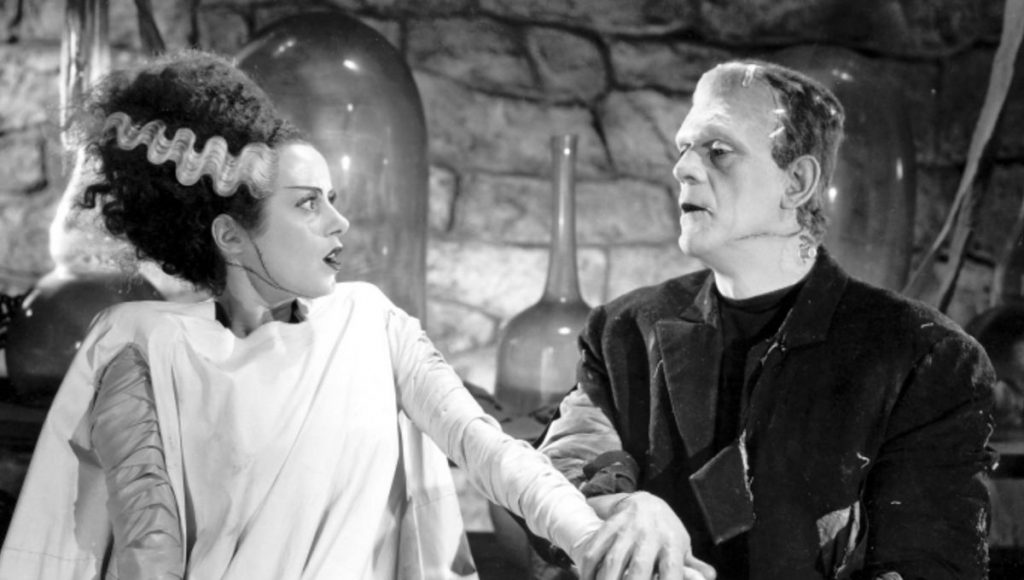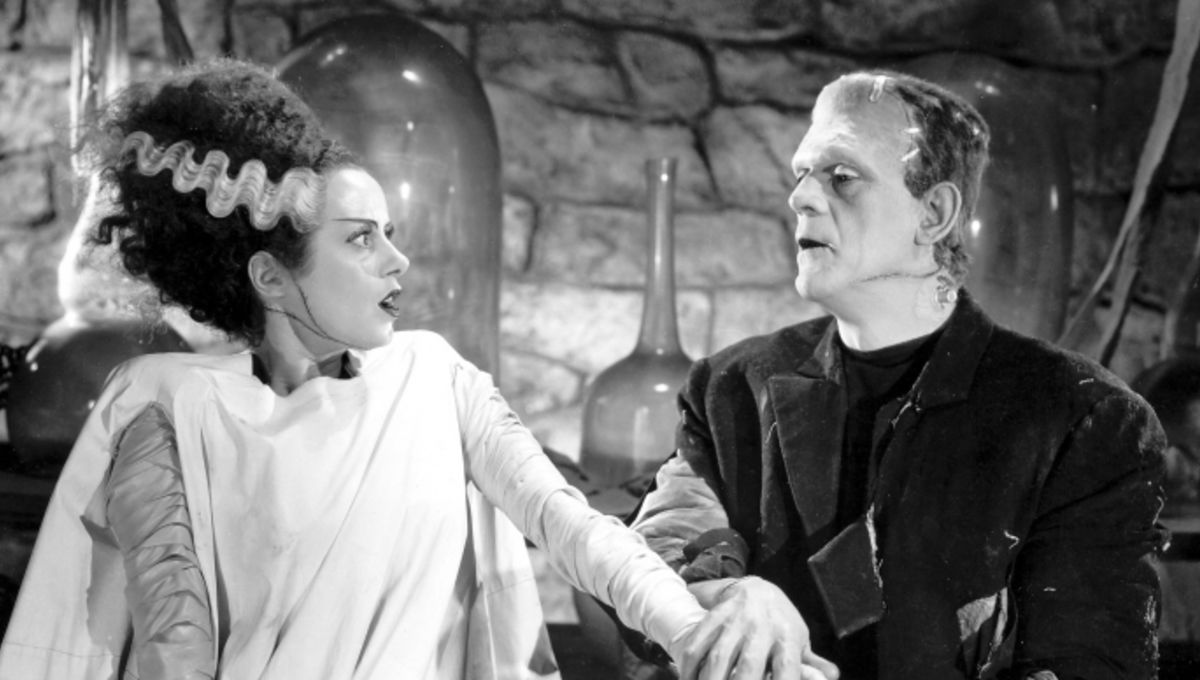 Universal Monsters: The Bride of Frankenstein Lives
"We belong dead." These were the last words of Frankenstein's monster on that fateful night when his Bride rejected him. But his end was her beginning. Now the Bride is stepping out of the shadows to bring him back. And there's nothing she won't do as she sharpens her craft by experimenting on unsuspecting victims. This mate will have her monster. And the monster his mate.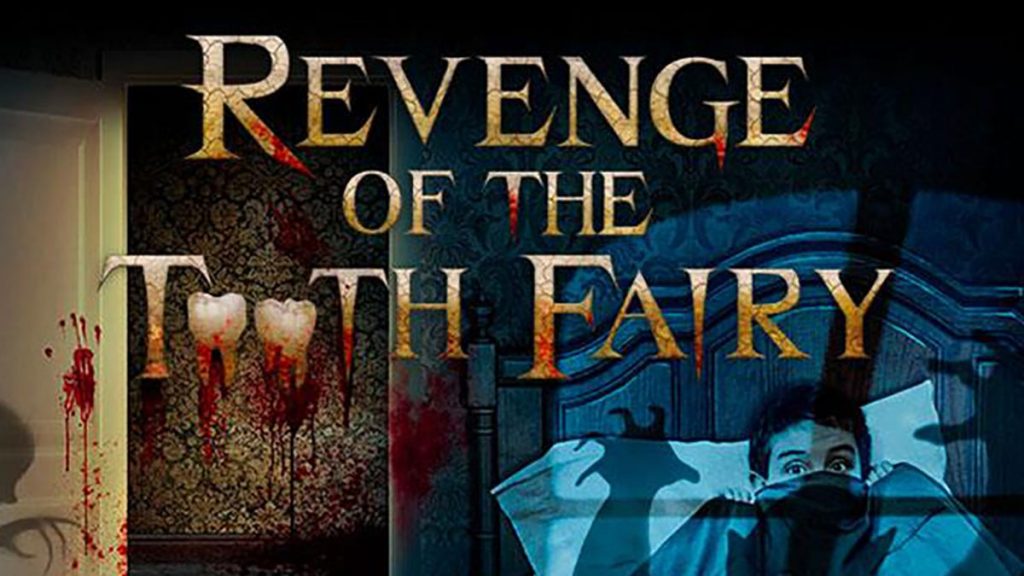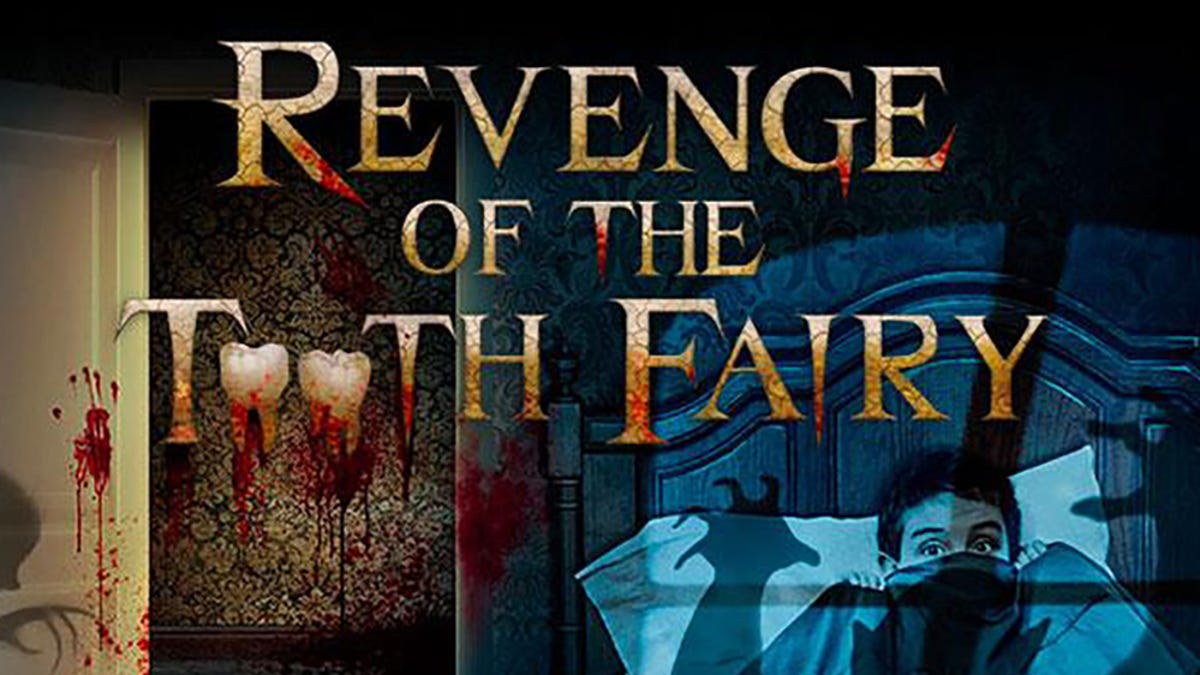 Revenge of the Tooth Fairy
Yikes! The innocent traditions of the tooth fairy hide a darker ritual in this year's themed haunted house. . All children must give up their baby teeth to the goblinesque tooth fairies or pay a gruesome price. Step into an old manor that has been overrun by yellow-clawed fiends who extract teeth by force. It's an eye for an eye, a tooth for a tooth.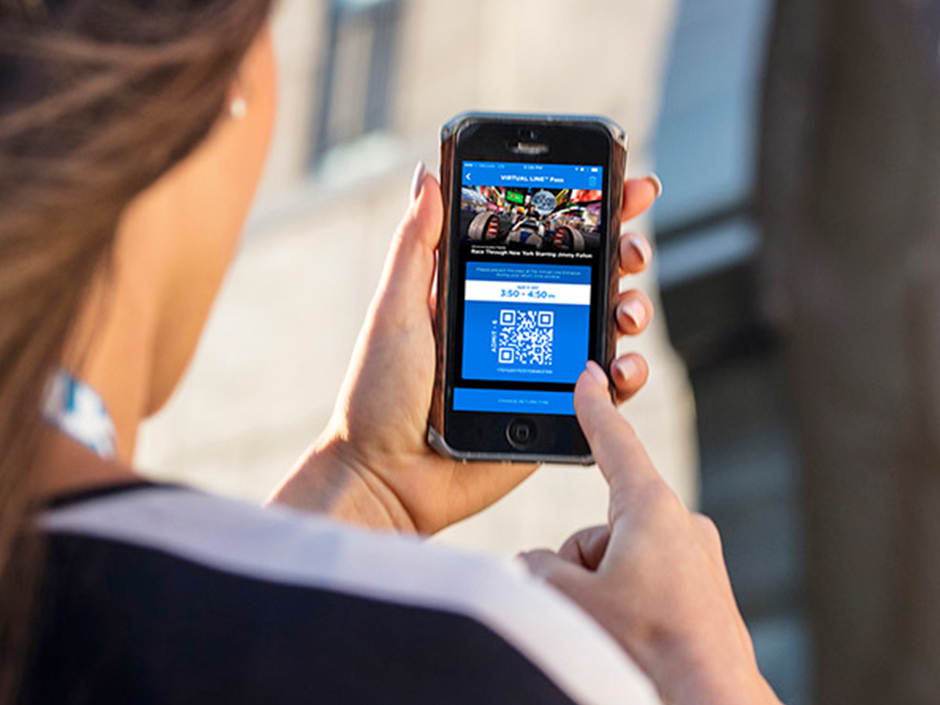 Virtual Line
Guests should note that for both of the offerings above, The Virtual Line Experience will be used. When on property simply use the official Universal Orlando Resort app  to pick a return time for your group!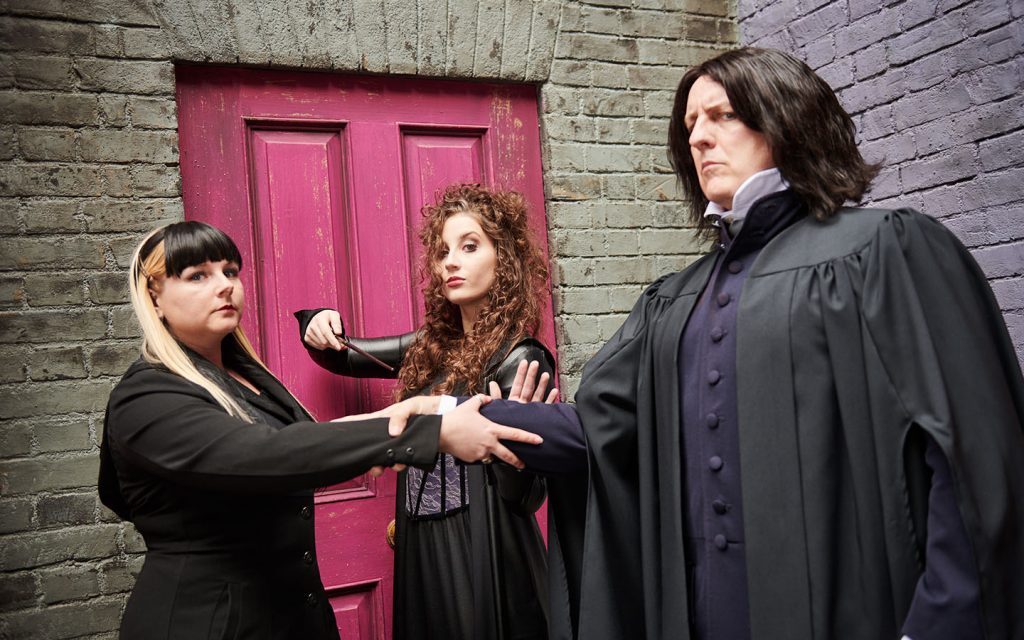 Costumes Optional—But Totally Encouraged
During the Halloween festivities visitors are encouraged to dress the part! You can get in the sinister spirit by donning your favorite costumes whether it be something from the Wizarding World of Harry Potter, Marvel or more!  However, there are some rules to follow: Costume Guidelines can be found here.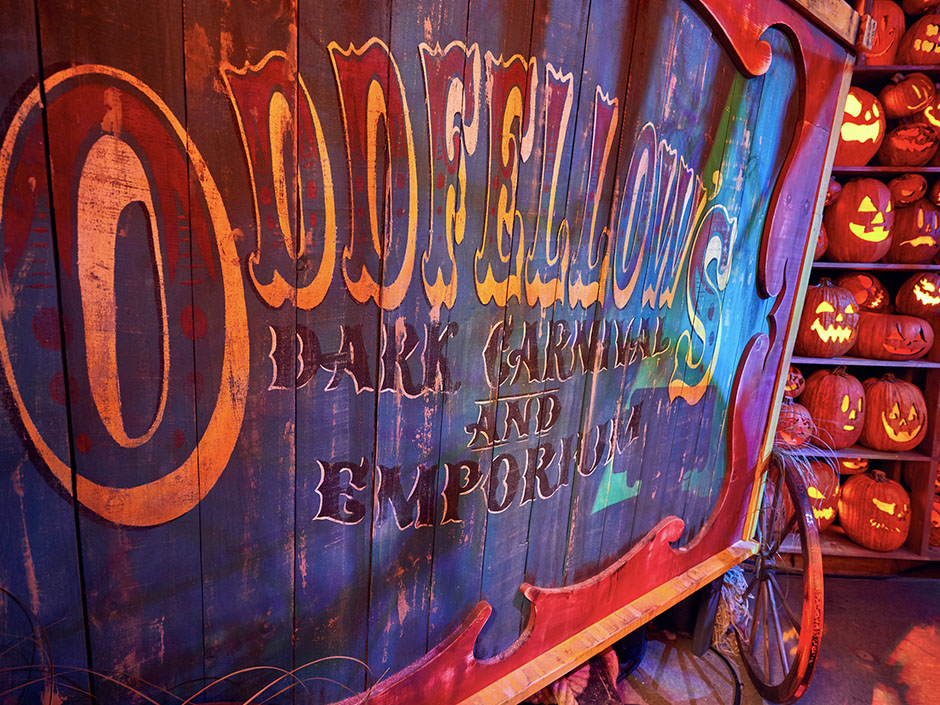 Trick-or-Treating at Universal's Islands of Adventure
It wouldn't be Halloween without some candy! Visitors can grab your FREE trick-or-treat bag for your tiny tots and go door-to-door at participating retail stores to stock up on some Halloween goodies.  Be on the lookout for pumpkin stickers that mark each location where candy is being handed out.  Also it's worth noting that the trick-or-treating experience at Universal is limited to guests 12 years of age and younger. Kids MUST be with an adult to participate.
Further Trick-or-Treating Guidelines can be found here.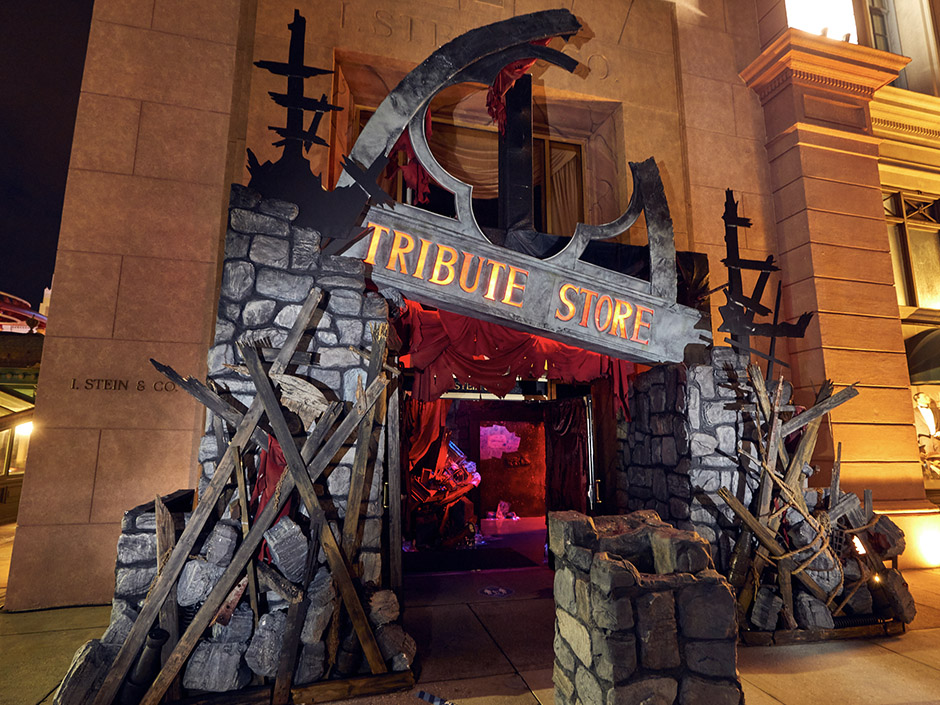 Shop Til You Drop!?
There has been a ton of buzz about Universal's NEW Halloween Tribute Store and its easy to understand why.  Guests can explore four frightfully delightful themed rooms featuring Halloween merchandise, speciality food and more! You'll find this shop at Universal Studios!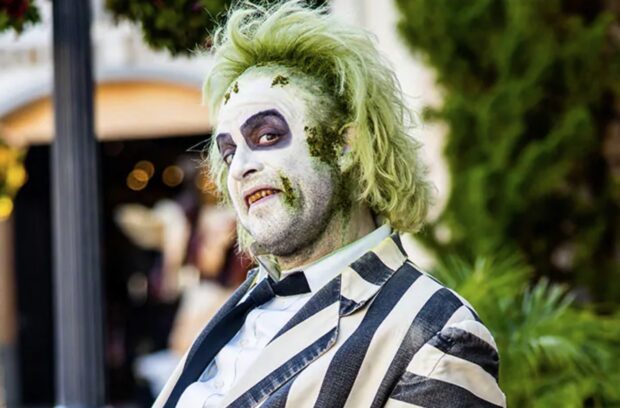 Beetlejuice Meet-and-Greet
You don't have to say his name three times, Universal Studios Florida  has already done that for you! However you should bring  your cameras to snap a show with this sinister fella. Unless your name is Lydia and then you should RUN!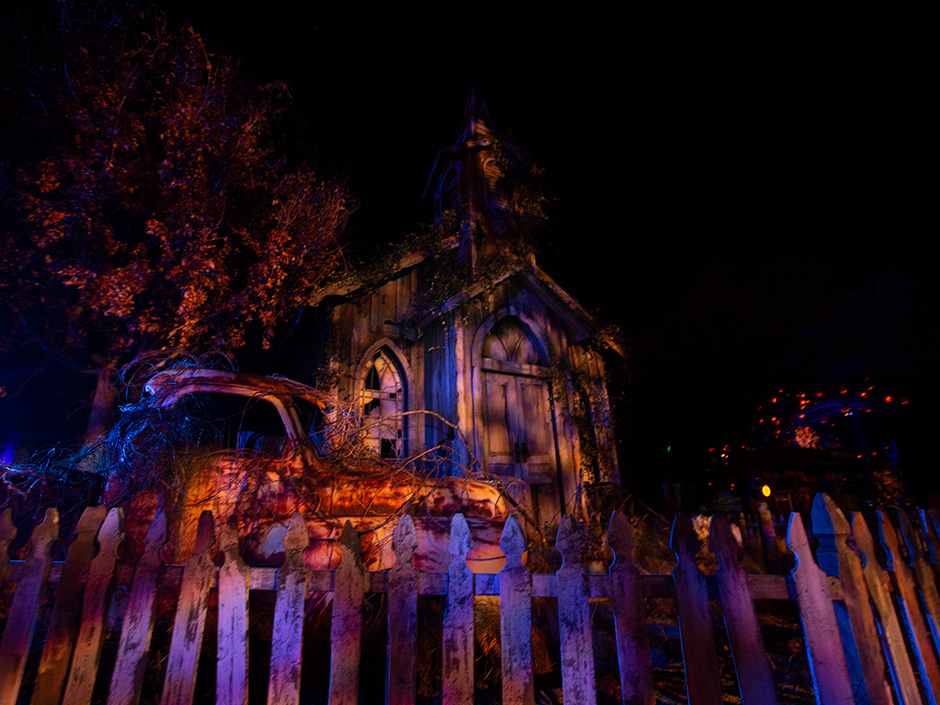 Scarecrow Stalk
If you're a fan of scavenger hunts then you'll like Universal's bone-chilling seasonal twist with the Scarecrow stalk! Pick up your brochure and then find all 13 custom-crafted scarecrows and skeletons. Complete the challenge for your very own Halloween treat!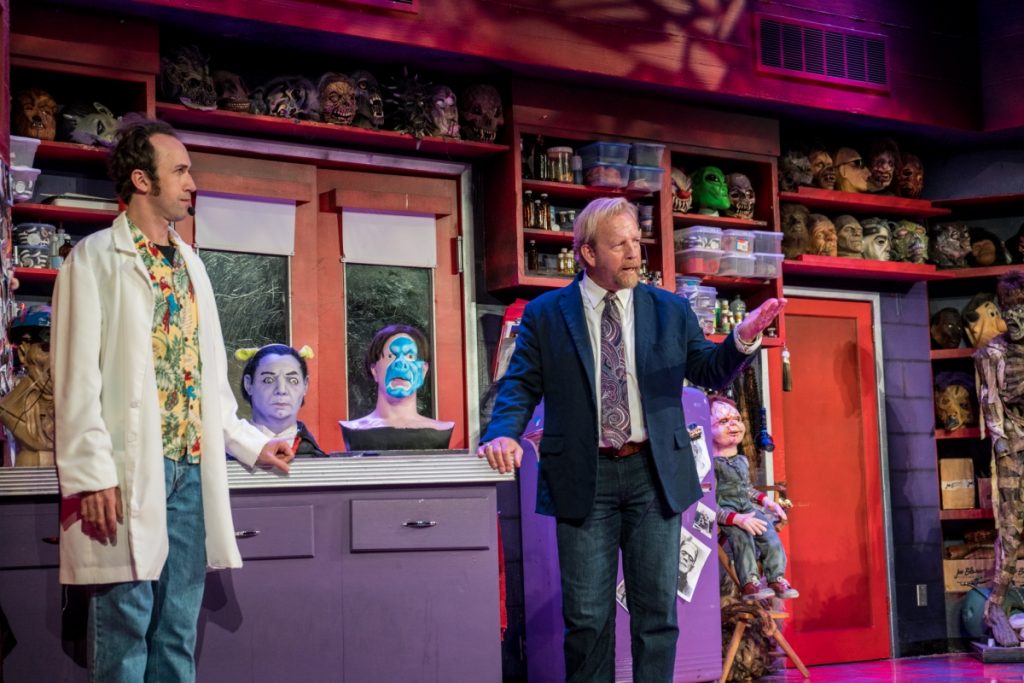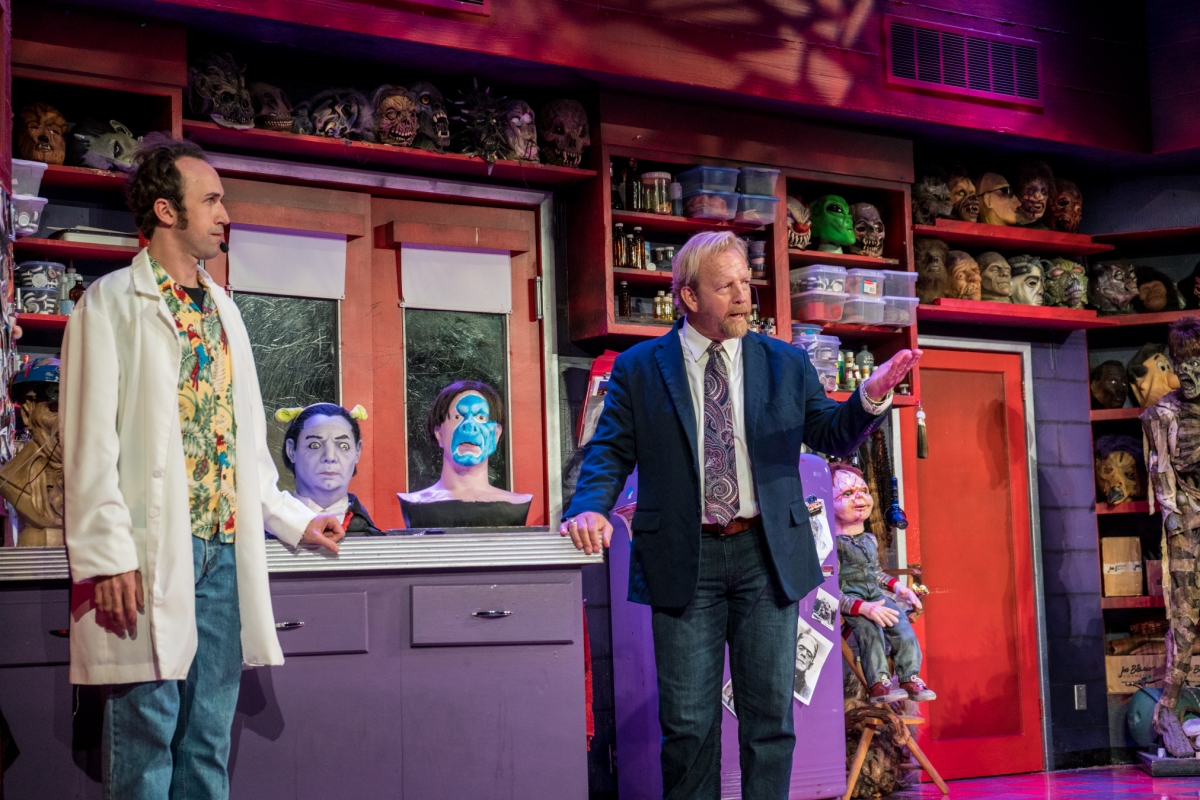 Universal Orlando's Horror Make-Up Show
Have you ever wondered how the incredible looks for some of your favorite monster movies come to life? Then be sure to check out this special show that takes you through how special effects artists create this spooktacular looks.  This show runs throughout the spooky season at Universal Studios Florida!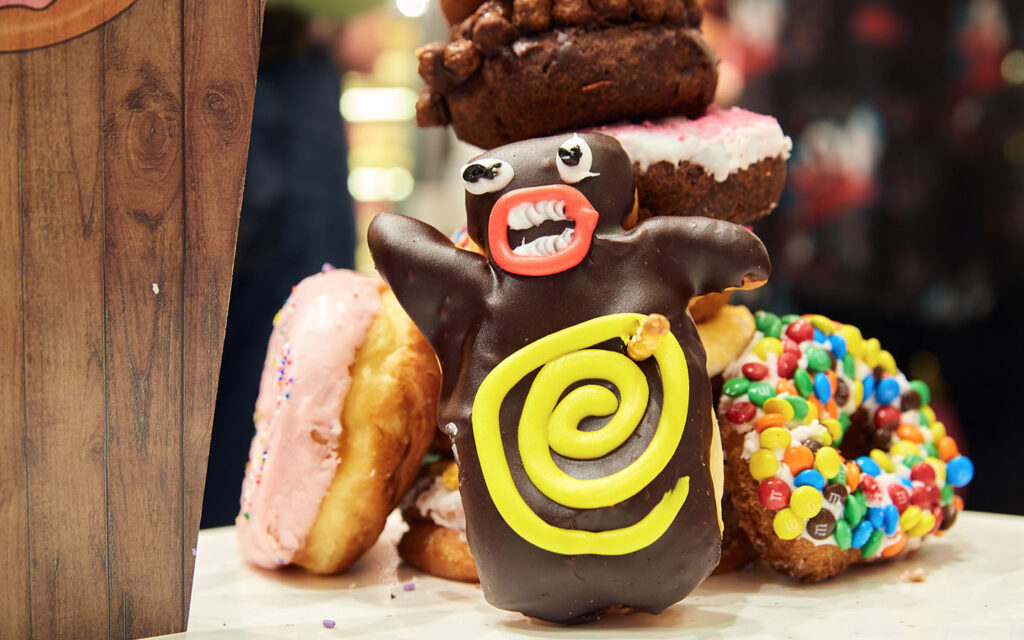 Wickedly Wonderful Eats and Treats
This year, Universal has pulled out all of the stops when it comes to incredible Halloween inspired food for you to sample during your visit. Here are some highlights:
Universal Studios Florida
Tribute Store Food Offerings: From Cherry Gummy Beating Hearts to Vegan Brownie Skulls. Some are savory and some are sweet, but all are devilishly delicious.
Themed Food by the Haunted Houses: Look for a food truck featuring rotating flavors like Franken Fried Chicken and Funnel Brains, and a food trailer with mainstay Twisted Coil taters and foot-long hotdogs.
Pizza Fries: Find them on the daytime menu this fall at Louie's Italian Restaurant .
Skeleton Bar: Get your spooky spirits at Cafe La Bamba .  (Must be 21 years or older with valid I.D. to purchase and consume alcoholic beverages.)

Universal CityWalk
"Jack" Doughnut at Voodoo Doughnut
Pumpkin Spice Specialty Doughnut at Voodoo Doughnut >
Pumpkin Spice Pecan Bun at Cinnabon
Fall Into Chocolate Signature Creation at Cold Stone Creamery®
Berrilicious Signature Creation at Cold Stone Creamery® >
Salted Caramel Pumpkin Nitro Cold Brew at Starbucks® >
Readers are encouraged to keep following along with UniversalParksBlog for more Halloween inspiration!
Thinking about a visit to Universal Orlando? Getting started is easy! Simply fill out our form below to get your FREE, no-obligation quote from  Let's Adventure Travel. 
Find articles like this helpful? Then why not consider working with an Authorized Universal Vacation Planner? As an agent with Let's Adventure Travels, I'll be on hand to assist you with everything from finding your perfect package to helping you plan lots of special touches to make your visit one you'll never forget  Best of all my services are absolutely FREE.  Get in touch at 1.800.801.4025 via email at mroden@letsadventuretravels.com or follow along on Facebook