The BEST Kid-Friendly Rides at Universal Orlando
Experiencing the Universal Orlando Resort with your family is one of the most fun experiences you can have! Your favorite characters and Universal movies all brought to life!
There is so much to see and do- you will definitely want to optimize your time and make the most of this vacation experience, especially with those little ones.
What are attractions you can experience altogether? Anything fun and kid-friendly? You bet! Read on for the BEST  Kid-Friendly Rides at Universal Orlando!
Despicable Me Minion Mayhem
Located in Production Central at Universal Studios, join Gru, his daughters, and the mischievous Minions for a family- friendly ride!
The high-tech motion simulators, 3-D technology, and giant screens create an immersive, larger-than-life experience that is both heartwarming and fun. Such a fun ride for everyone! And if you don't like simulators no problem! Just let a Team Member know and you can enjoy the ride in a stationary seat.
Hogwarts Express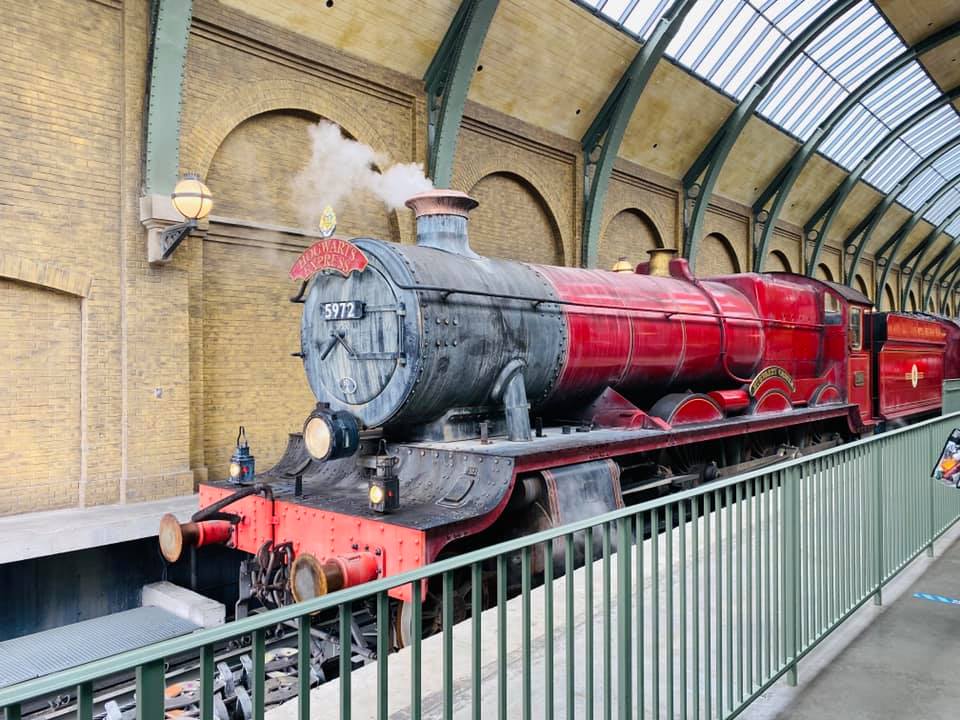 This is one of my favorite Universal experiences! All aboard the Hogwarts Express and travel between King's Cross Station in the London area of Universal Studios Florida  to  Hogsmeade™ Station in Universal's Islands of Adventure.
The chill train ride offers a different experience each way and includes your favorite scenes and characters from the Wizarding World of Harry Potter. Note that you must have a park-to-park ticket to experience this attraction!
E.T. Adventure Ride
Tucked away in Woody Woodpecker's Kidzone is this classic Universal Orlando attraction! Hop on your flying bike for gentle adventure to visit E.T.'s home planet.
I love everything about this ride. The scent of the forest, the immersive queue, and the moving score! This ride is fun, but still tranquil. And my favorite part?  E.T. personally thanks you for your help at the end!
Woody Woodpecker's Nuthouse Coaster 
A first time roller coaster experience? A thrilling kid-friendly ride? This roller coaster is a fun attraction complete with swoops, turns, and mild hills that weaves through Woody's nut factory. 
This is perfect for young children and coaster enthusiasts.
One Fish, Two Fish, Red Fish, Blue Fish 
Climb into the colorful and whimsical world of Dr Seuss in Islands of Adventure! Select your magical fish and hold on as you gently glide up and down through squirting fountains!
Make sure to listen to the words to avoid getting wet!
The High in the Sky Seuss Trolley Train Ride!
Another awesome Dr Seuss ride perfect for the entire family! Experience a gentle trolley ride through the colorful world of Sneetches and Seuss Landing!
Travel high over the world of Seuss Landing and experience two different ride tracks—one tells the story of the Sneetches and one takes you through the ABCs of  classic Seuss stories. Both experiences are fun and perfect for Dr Seuss fans.
Family-Friendly Fun!
These are just a few of the amazing attractions available for young kids and families. What are you excited to try? Do you have a favorite kid-friendly attraction at Universal Orlando?
Thanks for visiting UniversalParksBlog.com! Want to go to Universal? For a FREE quote on your next Universal vacation, please fill out the form below and one of the agents from Let's Adventure Travel will be in touch soon!
Feature Photo: Universal