UniversalParksBlog News for May 17th, 2022
On Friday, Universal Orlando Studios did something that is going to break your heart. It's a tearjerker edition of UniversalParksBlog News.
NOOOOOOOO!!!!!!!!!
Earlier this year, I wrote some suggestions for the best Insta-worthy spots at Universal Orlando Resort.
One of them was Monsters Café at Universal Studios Florida, arguably the most iconic restaurant at the park.
I've also previously included it as a suggestion for places where you must eat at Universal Studios. But, sadly, that's no longer a possibility.
Here's the update straight from Universal:
"After more than 20 years of serving dreadfully-delicious quick-service menu offerings, Monsters Cafe in Universal Studios Florida permanently closed in the spring of 2022 to make way for a new dining experience."
Somewhere, Lon Chaney is spinning in his grave.
Yes, the most iconic of all Universal Studios restaurants, the place with the classic monsters spinning on the roof, has closed for good.
This decision absolutely wrecks those of us who have been loyal Universal Studios fans over the years.
The history of Monsters Café is fascinating. Universal Studios Florida initially miscalculated by opening a studio commissary in this space.
A restaurant accentuating the idea that you're at a movie studio seemed like a good idea in the late 1980s, but that place died quickly.
Afterward, Universal executives replaced it with a premise befitting Universal Studios. Monsters Café, sometimes called Classic Monsters Café, opened in 1998.
Since then, the restaurant has proven wildly popular for its theming, which you can watch in this video:
Ah, I love evil mad science theming, don't you? But, sadly, we can no longer scream, "IT'S ALIVE!!!" as we walk past here because…it's not. Universal has killed it.
Presumably, The Wolfman, Frankenstein, and The Creature from the Black Lagoon will keep on spinning since they're in a nearby space, not the actual restaurant.
As for what's replacing Monsters Café, rumors abound. Let's mourn before we move on, okay?
Speaking of Monsters…
It's all connected, as the meme goes.
That philosophy may prove accurate with Universal's big Monster plans. Park officials just confirmed a new maze is coming to Halloween Horror Nights this October.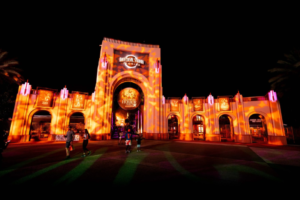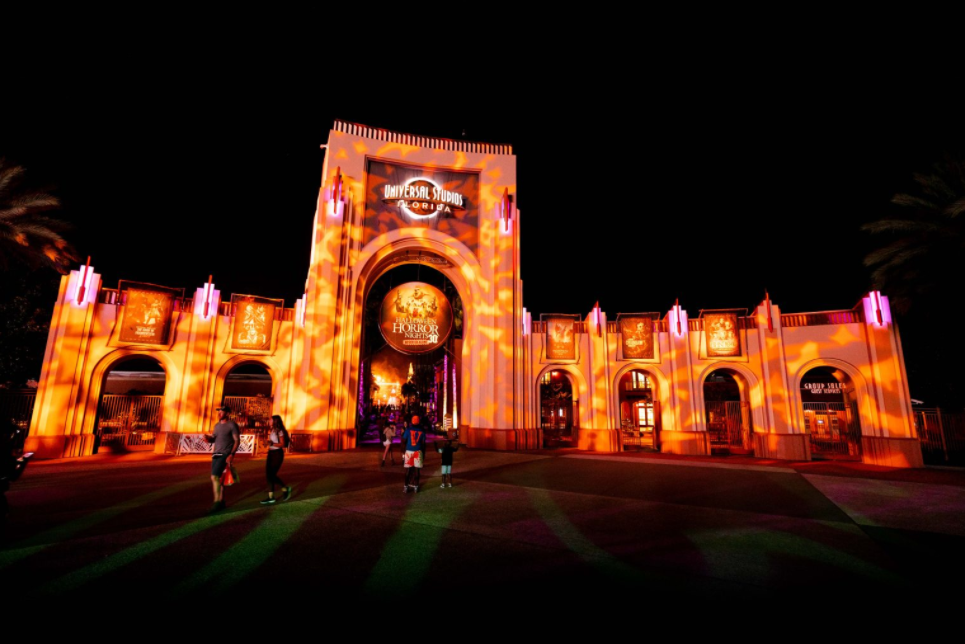 Yes, guests can roam through Universal Monsters: Legends Collide. The official documentation describes the maze like this:
"If you thought one Universal Monster was scary, how about three?
Better summon your scream squad, 'cause you're about to get caught in the middle of an epic battle between The Wolf Man, Dracula, and The Mummy, together for the first time ever.
Their mission: To find the amulet that will break their curse. And they'll destroy anyone who gets in their way."
The kind folks at the Universal Monsters Universe Facebook group captured this picture, which may not have been something Universal Studios intended to reveal yet.
That's not the only Classic Monsters rumor floating around, either. Lots of stuff about Universal's Epic Universe has gone public recently.
As usual, much of the gossip is speculation rather than fact. However, the totality of what's happening paints a picture.
Universal Studios has started the transition that removes the Classic Monsters as a permanent daily part of Universal Studios Florida.
Now, they'll turn into special events characters in anticipation of holding court at the Classic Monsters themed land at Epic Universe.
So, I suspect that a different and better Monsters Café is coming to that park, even though it may have another name.
Meanwhile, the Universal Studios Florida space will switch to another intellectual property. I must stress that I'm just speculating here, but that's how the pieces seem to fit together.
Universal Parks Miscellany
Universal Studios has experienced a decidedly eventful week. So, here are some other news items you may have missed.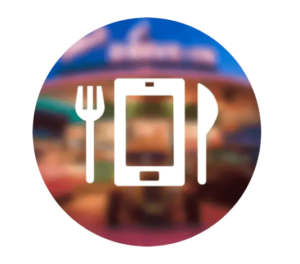 Mobile Ordering is back at the parks! In fact, Universal has switched back to requiring Mobile Ordering at many counter service restaurants.
You may recall that Universal took this approach during the early days of the pandemic, only to drop it last summer.
Now, park officials have decided that Mobile Ordering delivers the most efficient performance for restaurants and satisfies guests as well.
Depending on the location, you'll either pick up your food in the Mobile Ordering window or signal the ordering app that you've arrived.
If you're seated and signal your arrival, some restaurants will deliver your food to your table. I'd suggest prioritizing these places for the convenience.
Participants include Café 4, Captain America Diner, The Leaky Cauldron, and Thunder Falls Terrace.
Please understand that you cannot even sit down at these restaurants unless you can prove you have a Mobile Order, though.
In other park news, the bouncing price of Prime Parking continues. The price had most recently returned to $60, but Universal has dropped it to $50 again.
I'd love to examine the decision tree on this one, as the price changes strike me as entirely random. Why would Universal drop prices right before Memorial Day?
Speaking of which, as Universal plans for the hectic summer season, it's finishing various renovations.
You may notice a few blocked walkways if you visit right now. Similarly, work continues throughout Seuss Landing. So a visit here comes with plenty of confusion right now.
Finally, Japan plans to loosen travel restrictions in a few weeks. When that happens,
American tourists can finally visit Super Nintendo World at Universal Studios Japan.
Thanks for visiting UniversalParksBlog.com! Want to go to Universal? For a FREE quote on your next Universal vacation, please fill out the form below and one of the agents from Let's Adventure Travel will be in touch soon!
Photo: Universal Orlando