The Nine Rides You MUST Do at Universal Orlando Resort
You probably cannot do everything you want during a one-day visit to Universal Orlando Resort.
Instead, you must prioritize the best attractions, the ones that your trip will feel incomplete if you miss out.
Here are the nine Universal Orlando attractions you MUST do!
The Amazing Adventures of Spider-Man
Throughout Universal Orlando Resort's history, three attractions have mattered the most. Not coincidentally, all three of them earn a spot on this list.
The first one is the pride of Marvel Super Hero Island, The Amazing Adventures of Spider-Man.
To this day, this attraction remains the most lauded Universal ride ever. It's an unquestioned masterpiece that allows you to kick the tails of members of the Sinister Six!
Despicable Me: Minion Mayhem
The Minions and Despicable Me are legitimately in the conversation for the hottest intellectual properties in cinema right now.
A recent film release, Minions: The Rise of Gru, will end 2022 as one of the top ten box office performers.
To its credit, Universal bet big on this brand, implementing a Minions ride at the park…and an adorable one at that!
Gru and the Minions want to celebrate the anniversary of the adoptions of Agnes, Edith, and Margo.
This 3D adventure includes the usual Minions hijinks, but there's a legitimate emotional payoff at the end…especially for people like me who are suckers for Agnes! "It's so fluffy!!!"
E.T. Adventure
Universal Studios rides don't come any more iconic than this one, at least on the East Coast.
Since day one, park guests have relished the opportunity to hop on a bike and join Elliott on a flight through the night sky.
For nearly a decade, E.T. Adventure stood as the best dark ride at the park. Even now, I'd argue it remains in the top three.
Hagrid's Magical Creatures Motorbike Adventure
No city on the planet, not even Los Angeles, hosts as competitive a theme park battle as Orlando, Florida.
Walt Disney World and Universal Orlando Resort struggle for supremacy, with each party trying to outdo the other with new and innovative rides.
While Disney has added Guardians of the Galaxy: Cosmic Rewind and Remy's Ratatouille Adventure over the past year, Universal still stands tall.
I say this because Hagrid's Magical Creatures Motorbike Adventure is, at worst, the second-best ride in town.
The only other attraction in competition for this title is Star Wars: Rise of the Resistance.
Any visit to Universal would seem pointless unless you made a beeline to The Wizarding World for Hagrid!
Out of everything on this list, this ride will ultimately determine whether you leave the park satisfied. If you miss out on Hagrid, you'll feel bummed.
Harry Potter and the Escape from Gringotts
An oddity at Universal involves the internal competition among Harry Potter ride designers.
In just 12 years, three different Harry Potter attractions have warred for the title of the best one.
Coincidentally, the rides listed before and after this one are the current and previous holders of the title.
Escape from Gringotts slots in the middle of this timeline. From the moment it opened in 2014, Gringotts stood as the unquestioned alpha.
That reign lasted for nearly five years until Hagrid finally arrived. Also, some Harry Potter purists believe that Gringotts offers the superior ride experience.
This one combines elements of dark rides and roller coasters, thereby creating a unique experience.
Plus, you'll spot some of your favorite Harry Potter characters during your would-be escape!
Harry Potter and the Forbidden Journey
The Spider-Man and E.T. rides represent two of the iconic attractions I referenced. Here is the third and most significant one.
Let's all be honest here. Without The Wizarding World of Harry Potter, Universal Orlando Resort might have struggled to survive the pandemic.
Since SeaWorld Orlando came out okay, I presume that Universal Studios would have as well.
Still, this place was on shaky ground before Hogsmeade opened in 2010.
Now, many experts believe that Universal has closed the gap with Disney in the theme park industry popularity race.
None of that is possible without the E-ticket attraction at Hogsmeade, Harry Potter and the Forbidden Journey.
This uniquely designed ride plays out like Harry Potter's greatest hits. It's full of loving tributes like Quidditch, fire-breathing dragons, and even a dementor.
Universal has since designed three other Harry Potter rides I consider better, but this one's a classic that's not to be missed!
Hogwarts Express
Yes, I know that I could have listed other attractions here, ones that aren't functional transportation.
However, I sincerely believe that both versions of Hogwarts Express deliver a satisfying standalone ride experience.
The fact that this attraction enables convenient Park Hopping becomes something of a side issue, a secondary benefit.
What you'll remember more is riding the same train as Hermione, Ron, and Harry! Some other favorites and maybe even a dementor or two might also appear!
Hogwarts Express delivers arguably THE best themed experience at Universal Orlando Resort. You shouldn't overlook it just because it's a train!
The Simpsons Ride
Okay, this one's a homer pick that might upset fans of Rip Ride Rockit and The Incredible Hulk, two notable omissions from the list. I don't care, though.
Springfield is my happy place when I visit Universal. Even better, this ride fully embraces the whimsy and chaos of episodes of The Simpsons.
At one point, Sideshow Bob terrorizes you by co-opting an Audio-Animatronic bear.
Before he can kill you, he gets distracted by the decidedly Disney music playing at the Happy Little Elves ride.
I love the in-jokes that lampoon the theme park industry, especially Universal's competition.
Even better, I'm never happier than when Sideshow Bob gets his comeuppance…which seems to happen about once per year on the show.
Skull Island: Reign of Kong
Objectively, you may dislike the notion of vacationing at a place called Skull Island. Don't worry! It's just a name.
During your trip, you'll ultimately encounter the ruler of this land, the inscrutable King Kong, who may or may not come to your aid. He's…unpredictable.
Of course, the fear mixed with hope only enhances your dopamine levels as you try to escape Skull Island with your life.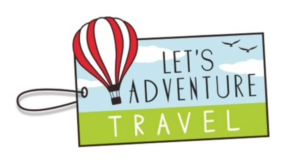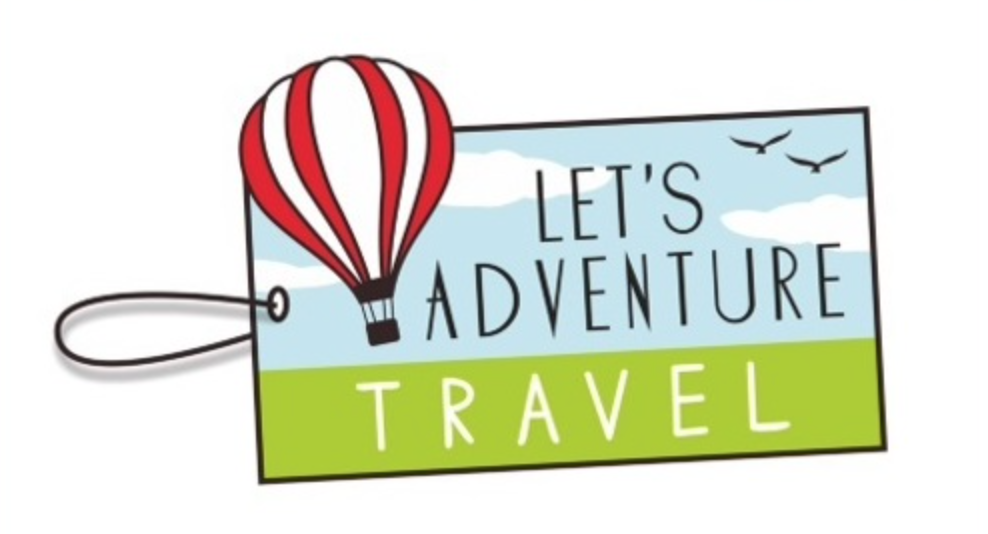 Thanks for visiting UniversalParksBlog.com! Want to go to Universal? For a FREE quote on your next Universal vacation, please fill out the form below and one of the agents from Let's Adventure Travel will be in touch soon!
Feature Photo: Universal