UniversalParksBlog News for August 5th, 2022
Universal Studios theme parks continue to crush expectations! And the Weeknd has chosen violence.
I'll explain in the latest UniversalParksBlog News!
Universal Studios Crushes Earnings Report
Comcast just reported its second quarter earnings report, and the news was something of a mixed bag.
Peacock remains a blight, and the company failed to add internet subscribers. Not coincidentally, the stock dropped 10 percent in 24 hours.
That trend could cause long-term problems for Universal Studios, but let me be clear.
Universal Studios absolutely crushed its projections. In fact, Universal Orlando Resort reportedly earned more money than any prior quarter!
Comcast chooses not to reveal specifics for its individual theme parks. So, this bit of information only comes out when something like this happens.
Yes, Comcast took a victory lap on the Universal Studios property in Orlando because the news was that spectacular!
Overall, Universal Studios earned $1.8 billion for the quarter. That's a massive surge from $700 million during the second quarter of 2021.
However, we all know that such comparisons aren't fair. During the same timeframe last year, pandemic-related concessions forced park closures.
Even the places that were open faced artificial capacity limitations and significant attendance requirements.
Still, these numbers are phenomenal for two reasons. One is that Universal Studios still isn't operating at full capacity.
As I type this, Universal Studios Beijing reopened a little over a month ago. Before that, it had remained closed for most of the fiscal quarter in question.
Even now, that park faces attendance restrictions that make it a marginal source of revenue.
In short, Universal isn't working at full strength and probably won't for another several months.
Despite all those constraints, Universal execs know they're killing the business.
The $1.8 billion represents an increase of 15 percent from the fiscal first quarter of 2022 when the parks earned $1.56 billion.
Universal Studios Earnings and Epic Universe Updates
Comcast may sell Universal Studios. We should all prepare for that possibility, but it's not due to anything happening with the parks.
I can prove that empirically. You may recall that Universal reported its best fourth quarter earnings ever to end fiscal 2021.
Executives described that timeframe as the best ever (!) for Universal Studios. Since then, the fiscal first quarter has set an earnings record too.
Now, the second quarter has obliterated expectations in the face of extreme adversity and set an attendance record to boot.
In three months, those earnings will be even better. We're currently in the first post-pandemic summer, with attendance reportedly through the roof.
As such, Universal is riding a wave of momentum the likes of which the parks division has never seen, even during the early days of The Wizard World of Harry Potter!
So, why would Comcast sell? Unfortunately, that answer has nothing to do with the theme parks.
Instead, NBCUniversal functions as an intriguing asset in the streaming industry.
Despite the struggles of Peacock, which failed to add subscribers for the quarter, NBCUniversal intellectual properties are highly in demand.
Yes, Universal Studios is one of them, especially with Universal's Epic Universe arriving by the summer of 2025.
Comcast chose not to provide an update about Epic Universe's progress. Thankfully, we have Bioconstruct for that.
Aerial look at Universal Epic Universe area already approved for warehouse and office construction. Parking is likely for construction workers, then resort Team Members..
Top and right of center are hotel towers of Universal Orlando Resort. pic.twitter.com/1DipOMzLU7

— bioreconstruct (@bioreconstruct) July 17, 2021
I realize aerial photos won't help you much, but I can confirm steady progress with building construction.
Some insiders continue to believe that Super Nintendo World will be ready in 2024, and Universal may open that section of the park early.
I think this move would cause too much chaos, but I'm tracking it nonetheless.
Halloween Horror Nights Weeknd Edition
In March, I mentioned a strange rumor involving The Weeknd. At the time, I said a Weeknd house was showing up on Halloween Horror Nights speculation maps.
Well, that's precisely what has happened! Universal employees are currently building a house that will retell the stories from the artist's 2020 album, After Hours.
The artist describes himself as a Halloween superfan. He loved the idea of a walkthrough housing experience for his visions/nightmares.
Entertainment Weekly suggests that park visitors "will travel into the mind of the Canadian singer-songwriter to visit the twisted fantasies that inspired his hit album."
Those Blinding Lights may not be metaphorical, y'all!
We'll obviously learn more about the house in the coming weeks. However, this reveal is reportedly the last significant one for the event.
Keep reading UniversalParksBlog, as we'll post details about all the confirmed houses in a few days.
Miscellaneous Park News
Speaking of Halloween Horror Nights, it's officially going international again!
Yes, Universal Studios Japan will host the event later this year! In 2021, the park offered a modified version that honored the local pandemic requirements.
For 2022, Universal Studios Japan expects a full-fledged event. They're even calling it No Limits!
HHN Japan will start on September 8th and run through November 6th. You can read more about it here.
📷ゾンビ写真投稿キャンペーン📷

今年のストリート・ゾンビは歴代最多種💥
心の準備が必要だ😱💦

あなたが過去 #USJ で激写したゾンビ写真に#私の絶恐ゾンビ をつけて投稿してね‼️

9/9(金)「ハロウィーン・ホラー・ナイト」
初日に抽選でご招待🎁
8/3(水)締切death💥https://t.co/wFR7ENzNbp pic.twitter.com/PF4XQzEASb

— ユニバーサル・スタジオ・ジャパン公式 (@USJ_Official) July 21, 2022
Remember to use the translate button if you don't speak Japanese!
In American HHN news, Frequent Fear Passes are a thing, which…just seems right after the past few years.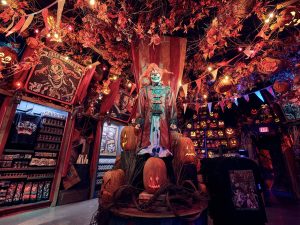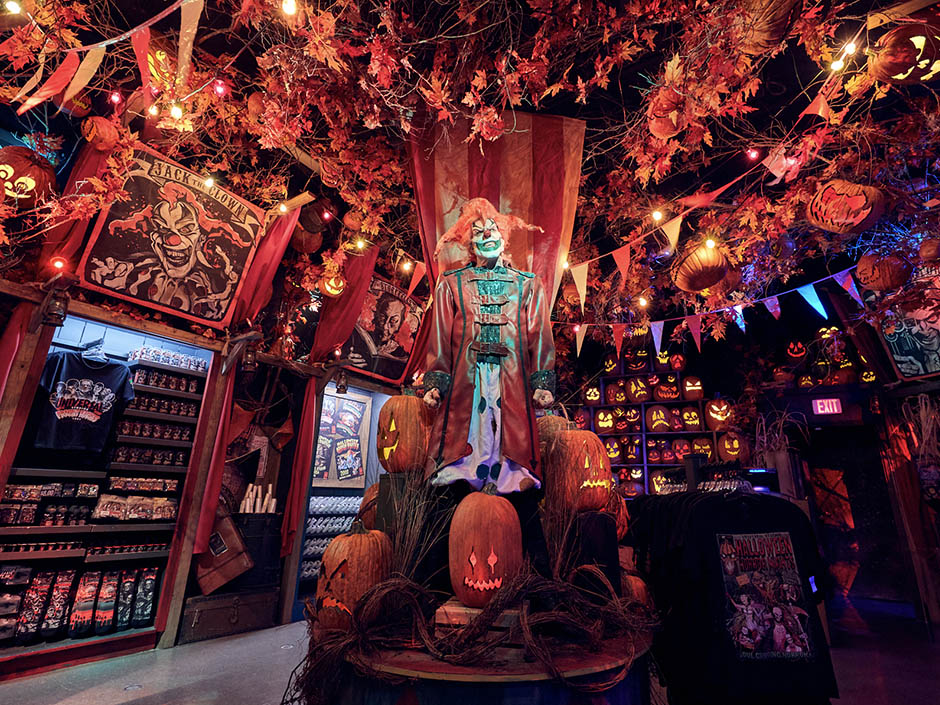 Here are your options:
Rush of Fear Pass — $129.99 for access to the first four weeks of events
Frequent Fear Pass — $179.99 for access to every Sunday, Wednesday, Thursday, and September 2nd through 4th.
Frequent Fear Plus Pass — $219.99 for access to Sunday through Thursdays nights plus two Saturdays (September 3rd and October 29th)
Ultimate Frequent Fear Pass — $329.99 for access to all HHN nights
Purchase as much fear as you can stand!
Finally, Halloween Horror Nights Scareactor Dining Experience will return to Universal Orlando Resort this year!
Meals cost $54.99 per adult for a meal at Louie's Italian Restaurant and digital Scareactor photos taken during dinner.
Here's a video from the 2019 dining experience:
Thanks for visiting UniversalParksBlog.com! Want to go to Universal? For a FREE quote on your next Universal vacation, please fill out the form below and one of the agents from Let's Adventure Travel will be in touch soon!
Feature Photo: Universal