Are These Universal Studios Florida Rides Worth the Wait?
I've got some heartbreaking news for you. Universal Orlando Resort won't let you live at the park.
Instead, you'll only get a set amount of time to spend there during your visit. So, you must make some decisions on the fly about what you should do.
I'm happy to help you make an informed decision. Are these Universal Studios Florida rides worth your time? Well…
Despicable Me Minion Mayhem
I track the wait times for the various Universal Orlando Resort attractions each month. That's the amount of time you'll spend in line per ride.
Obviously, line queues remain an unavoidable part of the theme park experience…unless you're at Volcano Bay.
At Universal Studios Florida, you will wait about 45 minutes per attraction during the summer. You can subtract 5-10 minutes during the fall, though.
Since the park hosts 14 rides – counting Revenge of the Mummy – you must pick and choose your spots.
Strategic park guests can do everything here in one day…if you catch some breaks and have a plan.
Let me be clear that the plan should include Despicable Me Minion Mayhem! It's one of the best rides in Orlando.
Generally, you must spend about an hour in line for this attraction, but it's totally worth the wait!
You'll live out a hilarious Minion adventure that ends with Gru reuniting with his daughters. It's unexpectedly heartwarming on top of funny.
E.T. Adventure
Universal Studios Florida doesn't function like other theme parks of similar scale. Its rides include a weird behavior that's rare in the industry.
The overwhelming majority of attractions require substantially less than the average park wait time of 45 minutes.
Only four rides skew the curve, although Revenge of the Mummy will count as a fifth when it finally reopens.
Everything else at Universal Studios Florida likely won't take 45 minutes to ride on all but the most crowded days.
So, I'll evaluate most of the remaining rides based on this intel. However, I'll also offer a pro tip.
If you initially skip the most popular rides at Universal Studios Florida, you can probably do everything else easily.
Then, you can go back and prioritize the remaining rides, which may require shorter waits later in the day.
The attractions that dominate wait times are Harry Potter and the Escape from Gringotts, Despicable Me Minion Mayhem, Hollywood Rip Ride Rockit, and Transformers: The Ride 3D.
Then, there's little old E.T., just casually chugging along as the heart and soul of Universal Studios.
You'll wait about 20-35 minutes for this ride, depending on the date of your visit. In doing so, you'll job other nostalgic fans in embracing Universal's history.
This one's a must-do. It's that simple.
Fast & Furious – Supercharged
Conversely, I just listed the Fast and the Furious ride as one of the longest waits at the park.
Guests often wait 50+ minutes for an attraction that comes with a no-longer-secret shame.
Recent court documents indicated that Supercharged isn't the people's choice. The attraction claims some of the lowest survey scores ever.
What are survey scores? Park officials ask guests to complete surveys indicating their satisfaction with various park amenities and attractions.
With Supercharged, guests felt the same way as they would if they'd watched Tommy Wiseau in The Room.
The kindest reviews of Supercharged suggest that it's exciting at times, but that's damning with faint praise.
Only diehard Fast and the Furious fans should prioritize this one. If you have time later, you can try it to see whether you agree with the consensus opinion.
Hollywood Rip Ride Rockit
Here's one where I do NOT line up with the majority opinion. Many people love Hollywood Rip Ride Rockit.
Some conversations even include this ride in discussions for the best roller coaster in the south.
I've never had a positive experience on Hollywood Rip Ride Rockit.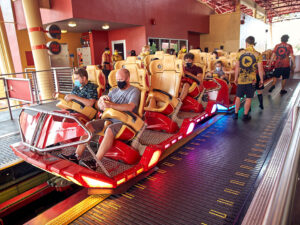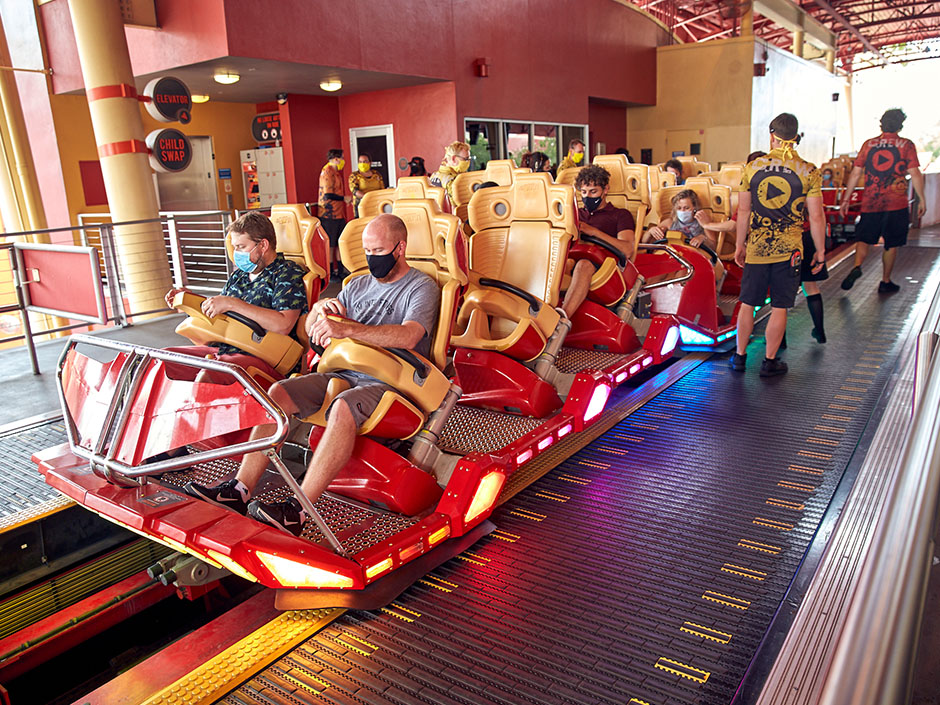 The seat crotches me painfully, the G-force gives me a headache, and I count the seconds until it ends.
Frankly, my only positive about the attraction is the soundtrack. Guests can pick one of several songs…and many more if you know the secret codes!
Universal definitely emphasizes the "Rockit" part of the ride with its musical accompaniment.
Also, you cannot help but notice the ride structure from a distance. It's an almost hypnotic effect.
Is that worth standing in line for an hour? I mean, I've done it multiple times.
So, even as someone who isn't an advocate of the attraction, I'd say yes.
As an FYI, this ride resides close to the park entrance. Therefore, you should target Minion Mayhem and this one when Universal Studios Florida opens.
That tactic should reduce your wait times on each one…although all the other Rope Drop guests will likely do the same thing.
Kang & Kodos' Twirl 'n' Hurl
If you entered my home, you would know what I think of The Simpsons.
Merchandise is within the line of sight no matter where anyone stands in the various rooms.
I'm a superfan and can have entire conversations with little more than Simpsons quotes. Avoid me at all costs.
I think you can guess what I think of the Kang & Kodos attraction. Its line queue includes monitors that show episodes from the series.
On the ride itself, the aliens spout threats and taunts while you hang on for dear life.
At its core, Twirl 'n' Hurl is a simple flat ride, the kind you'd find at any amusement park on the planet.
Still, its wait time is often 15-25 minutes, and even casual television viewers will enjoy the episode clips while standing in line. So, this one's a hard yes.
Race Through New York Starring Jimmy Fallon
Remember what I said about Supercharged? Unfortunately, much of that information came out during a trial involving the Jimmy Fallon attraction.
The developers brought up park surveys to establish that Race Through New York isn't the absolute worst thing at Universal Orlando Resort.
Do you know why an attorney must do that? Yes, it's because the public perception is that Race Through New York IS the absolute worst thing at the parks.
Also, this one's something of a wild card because the wait times veer wildly. So, I'll provide a less finite answer here.
Any ride at Universal Studios is worth a 20-minute wait. After all, you never know what you might like. So, I strongly encourage you to try everything.
Once Race Through New York creeps up to 35 minutes or more of line time, it becomes a pass unless you're bored and in the area anyway.
In my opinion, this ride isn't a destination attraction by any stretch…but it's substantially better than Supercharged.
Transformers: The Ride 3D
Universal Studios has mastered the art of the motion simulation ride. You effectively jump in a box and wait for it to vibrate.
Meanwhile, the action takes place on displays in front of you. So, you wear goggles to appreciate the 3D elements of each ride.
In the case of Transformers, the 3D helps A LOT! This ride goes all-in on whizbang action, making it a theme park attraction after Michael Bay's heart.
Personally, I'm a bigger fan of the revolutionary The Amazing Adventures of Spider-Man than its evolutionary follow-up, Transformers.
Still, most people would argue that Transformers: The Ride 3D is one of the best Universal attractions overall.
I think that's worth waiting for 50 minutes. My traveling party tends to seek it out when the ride shrinks to 35-minute waits or less, though.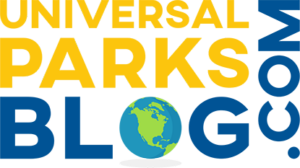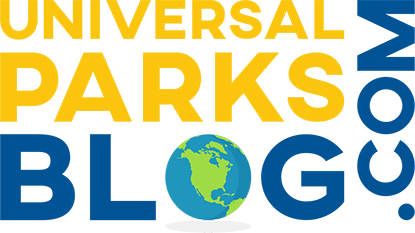 Thanks for visiting UniversalParksBlog.com! Want to go to Universal? For a FREE quote on your next Universal vacation, please fill out the form below and one of the agents from Let's Adventure Travel will be in touch soon!
Photo:instagram/universalorlando