Universal Studios Wait Times for August 2022
Technically, we're barely halfway through summer, but that's not how the tourist season works.
Family vacations rely on off-days for the schools. So, as schools reopen across North America, theme park attendance naturally decreases.
At Universal Orlando Resort, executives recently confirmed that the fiscal second quarter gained the best attendance EVER.
Presumably, the same thing is happening this summer at the park as well. So, the Universal Orlando Resort wait times for August 2022 may seem jarring.
Let's find out!
Universal Studios Florida – The Big Three
Revenge of the Mummy could reopen any day. Seriously, one of the first things I do each morning is check whether it's up and running.
We're that close to the return of the park's most popular roller coaster. Until then, we will continue to refer to Universal Studios Florida as hosting a Big Three.
That group includes Despicable Me Minion Mayhem, Harry Potter and the Escape from Gringotts, and Hollywood Rip Ride Rockit.
During July, Harry Potter and the Escape from Gringotts required the longest wait at Universal Studios Florida.
Guests waited an average of 90 minutes, an increase of six minutes from June.
Meanwhile, Despicable Me Minion Mayhem surged to 77 minutes, up 16 minutes. There's an explanation for this one beyond July crowds, though.
A new movie, Minions: The Rise of Gru, entered theaters and instantly dominated the box office. That heightened demand for the ride as well.
Hollywood Rip Ride Rockit settled at 64 minutes, up six minutes from last time.
So, I think it's fair to say that the big three rides increased by six minutes due to crowd sizes.
Then, Minions gained an extra 10-minute bump due to the movie's release.
Universal Studios Florida – Everything Else
Here are the other wait times at Universal Studios Florida.
Transformers: The Ride 3D – 56 minutes, down 1
The Simpsons Ride – 44 minutes, up 7
MEN IN BLACK Alien Attack! – 43 minutes, up 3
Hogwarts Express – King's Cross Station – 40 minutes, down 4
Race Through New York Starring Jimmy Fallon – 39 minutes, up 8
Fast & Furious – Supercharged – 38 minutes, up 8
T. Adventure – 32 minutes, up 4
Kang & Kodos' Twirl 'n' Hurl – 27 minutes, up 2
Woody Woodpecker's Nuthouse Coaster – 24 minutes, up 4
Curious George Goes to Town – 7 minutes, n/a
Overall, Universal Studios Florida guests waited for an average of 48 minutes for their favorite attractions. That's an increase of five minutes.
I'd also like to point out the oddity at this park. Only four attractions require a wait that's longer than average. Everything else falls under that.
Admittedly, five attractions hover within seven minutes of that range. Still, you should read this and note how popular the Big Three are relative to everything else.
Also, while crowds will decrease in August, the overall average here may not change much.
I say this because Revenge of the Mummy has received a nearly eight-month refresh. As a result, it'll be extremely popular when it reopens soon.
Universal's Islands of Adventure
Still, we shouldn't overlook the obvious here. Attendance increased by nearly 12 percent at Universal Studios Florida last month.
Suppose the same pattern holds at Islands of Adventure. In that case, we're undoubtedly evaluating the busiest theme park month since before the pandemic.
Here are the wait times to determine if that's accurate:
Hagrid's Magical Creatures Motorbike Adventure – 109 minutes, up 6
Dudley Do-Right's Ripsaw Falls – 85 minutes, up 15
Jurassic World VelociCoaster – 63 minutes, up 1
The Incredible Hulk Coaster – 58 minutes, up 5
The Amazing Adventures of Spider-Man – 57 minutes, up 6
Jurassic Park River Adventure – 56 minutes, down 1
Harry Potter and the Forbidden Journey – 55 minutes, down 1
Skull Island: Reign of Kong – 54 minutes, down 6
Flight of the Hippogriff – 45 minutes, up 1
Pteranodon Flyers – 43 minutes, down 4
Popeye & Bluto's Bilge-Rat Barges – 37 minutes, up 6
Poseidon's Fury – 29 minutes, down 1
Hogwarts Express – Hogsmeade Station – 25 minutes, down 9
One Fish, Two Fish, Red Fish, Blue Fish – 23 minutes, down 2
The High in the Sky Seuss Trolley Train Ride! – 20 minutes, down 11
Doom's Fearfall – 19 minutes, up 5
The Cat in the Hat – 18 minutes, up 3
Storm Force Accelatron – 10 minutes, no change
Caro-Seuss-el – 9 minutes, up 2
Overall, guests waited an average of 43 minutes, a one-minute increase from June.
Let's Talk about Islands of Adventure Wait Times
So, I think you can tell that this park performed more predictably than Universal Studios Florida.
The wait times largely stayed the same. The only two significant movers were the Seuss Trolley, which fell substantially, and a water ride.
Yes, Ripsaw Falls increased to 85 minutes, but we all know why. Florida experiences scorching heat in the summer.
Guests understandably visit the wet rides, which is why I wrote this the other day.
The attractions mostly hovered in the same range during June and July. That's what we want to see, as consistency helps with planning.
Attendance should slip some during August and then substantially in September.
However, the standard rules may not apply to 2022. This is because we're still just getting out from under the social distancing era.
People want to get out and do stuff, which explains the record crowds at Universal Orlando Resort. But unfortunately, that trend may not change as we enter fall.
I honestly don't know what to expect, but I'm looking forward to tracking it more next month and especially for September.
Ordinarily, January and September represent the two times on the annual calendar when guests avoid theme parks.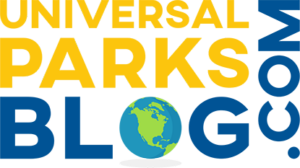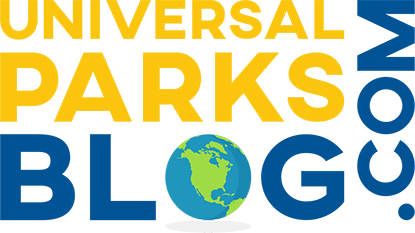 Thanks for visiting UniversalParksBlog.com! Want to go to Universal? For a FREE quote on your next Universal vacation, please fill out the form below and one of the agents from Let's Adventure Travel will be in touch soon!