Universal Studios Wait Times for September 2022
While the calendar may say differently, summer has ended, at least at theme parks.
Families have returned home so that their kids can go back to school, leaving the parks primarily the domain of people without school-aged children.
How has this impacted the lines? We're still learning, as most of this month's data covers the end of summer.
Still, we know crowds should have gone down over the past month. If not, the pandemic has caused some seriously abnormal tourist behavior.
We'll find out in the Universal Orlando Resort wait times for September 2022!
Universal Studios Florida – The Big Three
I cannot believe I'm saying this, but the big three at Universal Studios Florida remains a big three.
Revenge of the Mummy should have opened last month. We'd even had inside sources suggest that it might be ready in time for July 4th crowds!
Somehow, we're now in September, yet it remains closed. The whole thing is perplexing…and somewhat alarming.
Anyway, Harry Potter and the Escape from Gringotts remains the park ride that requires the longest wait.
During the past month, guests stood in line for an average of 55 minutes, down considerably from the previous month's 90 minutes.
I should mention – because it'll be a running theme – that wait times last month included the July 4th holiday. So it skews the comparison data significantly.
As additional proof, Despicable Me: Minion Mayhem averaged a 43-minute wait, a drop of 34 minutes or nearly half from last time!
Hollywood Rip Ride Rockit also fell to 39 minutes after hovering over an hour in July.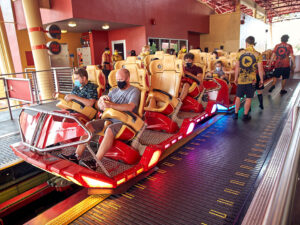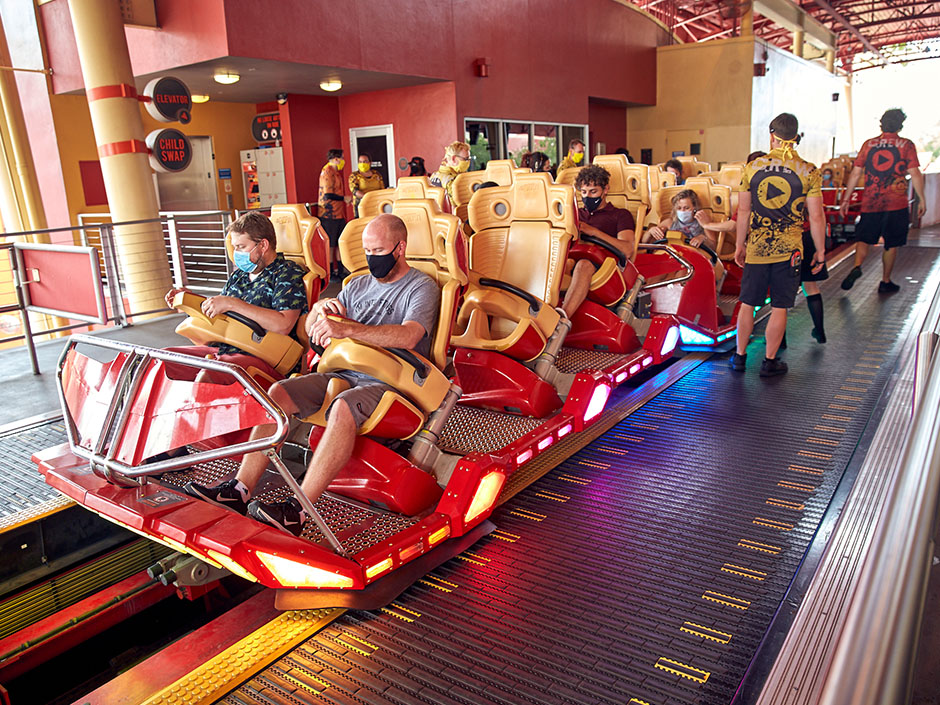 As you can tell, Universal Studios crowds have grown much more manageable lately.
That trend should continue in September, even allowing for Halloween Horror Nights.
Universal Studios Florida – Everything Else
Here are the other wait times at Universal Studios Florida.
The Simpsons Ride – 30 minutes, down 14
Transformers: The Ride 3D – 28 minutes, down 28
Hogwarts Express – King's Cross Station – 27 minutes, down 13
Fast & Furious – Supercharged – 26 minutes, down 12
E.T. Adventure – 24 minutes, down 8
MEN IN BLACK Alien Attack! – 24 minutes, down 19
Kang & Kodos' Twirl 'n' Hurl – 22 minutes, down 5
Race Through New York Starring Jimmy Fallon – 18 minutes, down 21
Woody Woodpecker's Nuthouse Coaster – 13 minutes, down 11
Curious George Goes to Town – 6 minutes, down 1
The data tells the story here. With summer crowds a thing of the past, guests have had their way at Universal Studios Florida.
Tourists waited for an average of 30 minutes per attraction, a drop of 60 percent in a month! Notably, all but the big three rides at Universal Studios Florida required average waits of 30 minutes or less.
So, you could have ridden 10 different attractions quickly!
Universal's Islands of Adventure
I think the picture is quite clear. People mobbed Universal Studios in July but then slowed down in August.
We'd heard talk of so-called Revenge Travel, the idea that people would continuously vacation throughout 2022.
With the pandemic over, people can come and go as they please, especially the ones who have permanently switched to work-from-home employment.
Still, the usual travel factors come into play. Of course, folks prefer summer vacations, as that's how we have learned to do it.
As a people, we're set in our ways, and this theme park data reinforces that notion.
Here are the average waits at Universal's Islands of Adventure:
Hagrid's Magical Creatures Motorbike Adventure – 77 minutes, down 32
Flight of the Hippogriff – 53 minutes, up 8
Dudley Do-Right's Ripsaw Falls – 48 minutes, down 37
Jurassic World VelociCoaster – 39 minutes, down 24
Skull Island: Reign of Kong – 38 minutes, down 16
Pteranodon Flyers – 37 minutes, down 6
Jurassic Park River Adventure – 31 minutes, down 25
The Incredible Hulk Coaster – 30 minutes, down 28
Poseidon's Fury – 28 minutes, down 1
The Amazing Adventures of Spider-Man – 25 minutes, down 32
Harry Potter and the Forbidden Journey – 23 minutes, down 32
Hogwarts Express – Hogsmeade Station – 22 minutes, down 3
Popeye & Bluto's Bilge Rat Barges – 18 minutes, down 19
Doctor Doom's Fearfall – 11 minutes, down 8
The High in the Sky Seuss Trolley Train Ride! – 10 minutes, down 10
The Cat in the Hat – 9 minutes, down 9
One Fish, Two Fish, Red Fish, Blue Fish – 8 minutes, down 15
Storm Force Accelatron – 8 minutes, down 2
Caro-Seuss-el – 7 minutes, down 2
Overall, guests waited for an average of 28 minutes at Islands of Adventure, which is even better than Universal Studios Florida.
This total also represents a monthly decline of 15 minutes.
Let's Talk about Islands of Adventure Wait Times
I think you get the gist here. For July, guests stood in line for 43 minutes per ride at Islands of Adventure and 48 minutes at Universal Studios Florida.
Those numbers plummeted to 28 minutes and 30 minutes for August. So, people waited about 57 percent less in August.
Remarkably, those numbers should improve during September, arguably the worst month for park visits. It's either then or January.
However, the demand for Halloween Horror Nights may offset the standard behavior at least somewhat.
We haven't had a full-fledged Halloween Horror Nights without social distancing and face mask requirements since 2019.
So, I expect wait times to go down a bit more, but it won't be anything as dramatic as what we witnessed during the past month.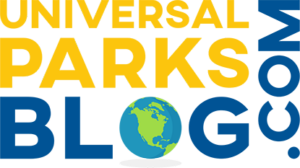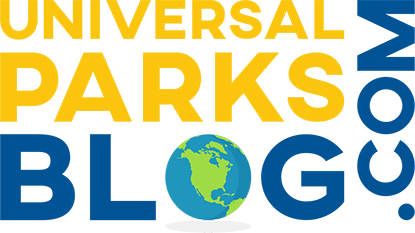 Thanks for visiting UniversalParksBlog.com! Want to go to Universal? For a FREE quote on your next Universal vacation, please fill out the form below and one of the agents from Let's Adventure Travel will be in touch soon!
Feature Photo: Instagram/universal