Universal Studios Reports Record Earnings Again, But…
Universal Studios officials probably don't know what to think right now. On the one hand, Comcast just indicated that Universal's theme park empire just earned record revenue.
On the other hand, Comcast executives – during the same call! – suggested that layoffs were in order at the parks in 2023.
What's going on? I'll try to make sense of the mixed message as we discuss Universal Studios' revenue for the most recent quarter.
Record Revenues Again
Since the pandemic's ending, Universal Studios has reported nothing but exceptional news, save for that minor snafu with the hurricane. And that was beyond anyone's control.
In terms of park attendance and revenue, Universal is absolutely crushing it. The latest Comcast earnings call reinforced this argument.
For the quarter ending September 30th, Universal theme parks grossed $2.064 billion, an almost incomprehensible increase of 42 percent from the same period in 2021.
Obviously, the 2021 totals were slightly deflated due to COVID-19 policies. However, Universal's restrictions weren't as significant as others. So, its 2021 revenue numbers aren't that deflated. Other theme parks had it much worse.
I say this to show that the most recent revenue report is mind-boggling. While I hate the term "revenge travel," its underlying idea is accurate.
People spent the body of two years trapped in their homes. After that, they couldn't wait to travel as soon as laws and health situations allowed.
Since theme parks always provide excellent value, tourists headed to Universal Studios in droves.
I won't bore you with the accounting terms. Still, the best measure of theme park profitability plays heavily in Universal's favor.
The parks effectively earned $819 million in profit. That's a year-over-year increase of nearly 90 percent! Oh, and I should mention that revenue would have been even higher.
However, Universal Orlando Resort closed for two days due to Hurricane Ian. It then operated at only partial capacity on the third day. Those limitations negatively impacted revenue.
Remember that Universal Studios is a small piece of the Comcast pie, though. That's important when I tell you that Comcast, as a whole, lost $400 million.
What Universal Studios managed here borders on impossible, given Comcast's overall struggles.
The Dark Clouds on a Sunny Day
Everything I've said thus far sounds like excellent news. Somehow, the tenor of Comcast's earnings call wasn't positive, though.
Comcast's President and CFO, Mike Cavanagh, stated the following:
"As we enter the fourth quarter and look to our year ahead, we remain focused on driving long-term growth during an increasingly challenged economic environment."
Then, he added the part that will keep Universal executives awake at night:
"As a result, we expect we will be taking severance and other cost reduction-related charges in the fourth quarter in anticipation of expense reduction actions that will provide benefits in 2023 and beyond."
When high-level executives say things like this, they mean that layoffs are coming, if not already underway.
Universal Studios functions as a subsidiary of Comcast as a whole. While Universal's revenue was way up, Comcast as a whole faced multiple devastating setbacks.
Peacock, Comcast's streaming service, continues to be an unmitigated failure. For the quarter, Peacock lost an almost incomprehensible $614 million.
Somehow, that wasn't even the worst news. In 2018, Comcast foolishly found itself in a bidding war with Fox for the British broadcast service Sky.
Comcast spent $39 billion in late 2018. However, during the third quarter of 2022, Comcast just accepted a brutal $8.6 billion write-down due to Sky.
It's a disaster.
To be clear, Peacock lost $600+ million, which is terrible. On the other hand, Sky has cost Comcast that $600 million plus another $8 billion. So it's somehow exponentially worse than Peacock.
Not coincidentally, Comcast is stressing over its 2023 finances. So, it'll thin the ranks by encouraging people to walk.
How Would Layoffs Impact the Parks?
Some of those who don't will get fired through no fault of their own. Such is the world of corporate mismanagement.
The Comcast executives who made these decisions that cost tens of billions of dollars have already cashed their stock options.
Innocent employees who had nothing to do with it will lose their jobs. Others must work harder because they'll have fewer co-workers at the same jobs.
Remember that we're still talking theoretically here. Comcast hasn't confirmed anything yet.
Instead, strategists are planning for next year by trying to get some people off the books before the end of fiscal 2022.
However, I do have one piece of good news here. Despite what you may think, corporate executives aren't all foolish, Comcast's recent missteps notwithstanding.
You can tell on a spreadsheet which of your subsidiaries is performing well. So, executives tend to avoid making dramatic changes to those businesses.
For this reason, I'd expect Comcast to leave Universal Studios theme parks alone for the most part.
Yes, some layoffs are unavoidable. Overall, as long as Universal is packing in the crowds, it's likely to maintain current staffing levels, though.
As a park guest, you shouldn't even notice a difference. Should the economy take a turn, the conversation would change.
Currently, Universal Studios is earning substantially more money than it costs to operate.
If those margins narrow, layoffs grow more likely. Then again, with fewer crowds at the parks, Universal Studios would require less staffing anyway.
Right now, demand is high, forcing heavy staffing. During a tourist downturn, the number of needed workers goes down.
Still, barring something unforeseen, nothing should change at Universal Studios anytime soon. It's too lucrative a business to risk by messing with daily ops.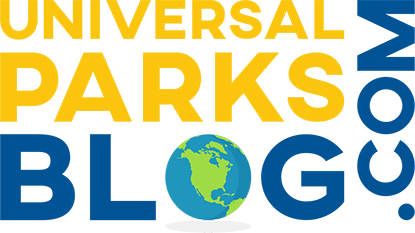 Thanks for visiting UniversalParksBlog.com! Want to go to Universal? For a FREE quote on your next Universal vacation, please fill out the form below and one of the agents from Let's Adventure Travel will be in touch soon!
Feature Photo: Universal