NEW Minion Land Sign Debuts at Universal Studios Florida!
We've seen some big changes over at Universal Orlando recently! A major attraction just closed for good, the Tribute Store got a Jurassic Park makeover, and there's a new show going on.
Another thing seeing a big change is the front area of Universal Studios Florida. It's being transformed into Minion Land!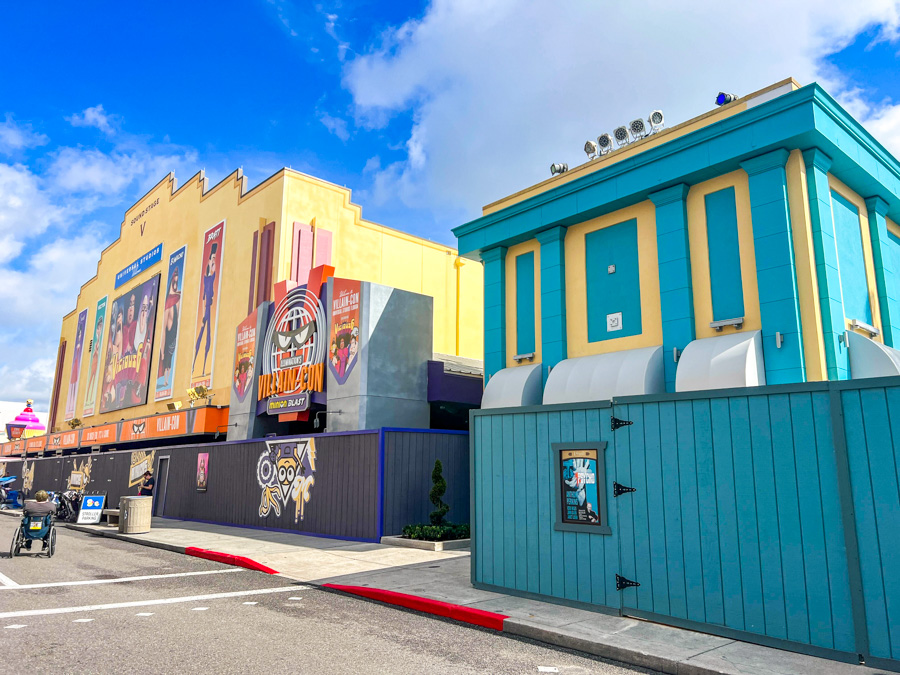 We've been keeping an eye on the Minion Land construction for the past several months, and we have an exciting update for you!
Minion Land Sign
The full Minion Land sign has been revealed! We saw a glimpse of it last week, but now you can see the whole thing.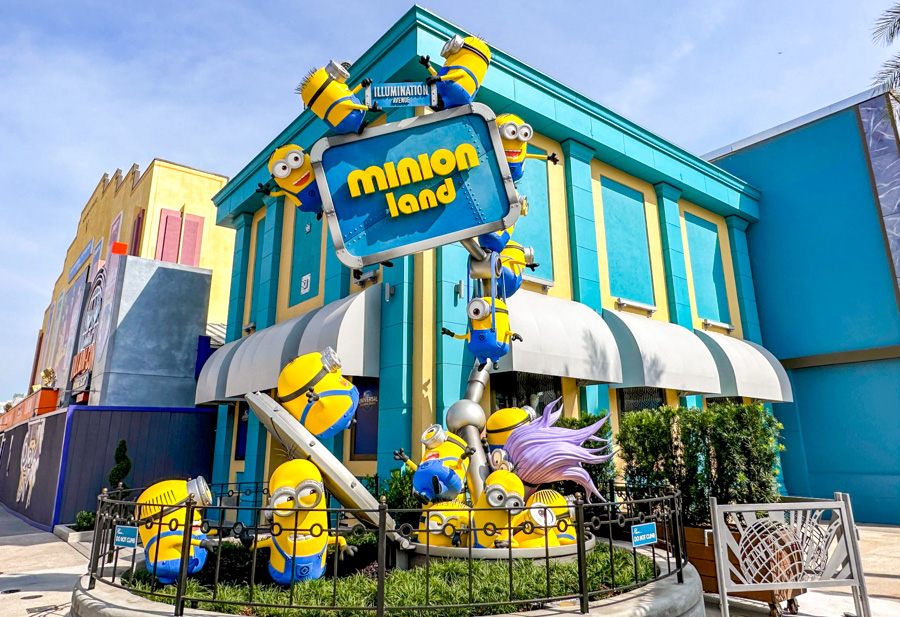 As you can see, there are a lot of Minions here having a lot of fun!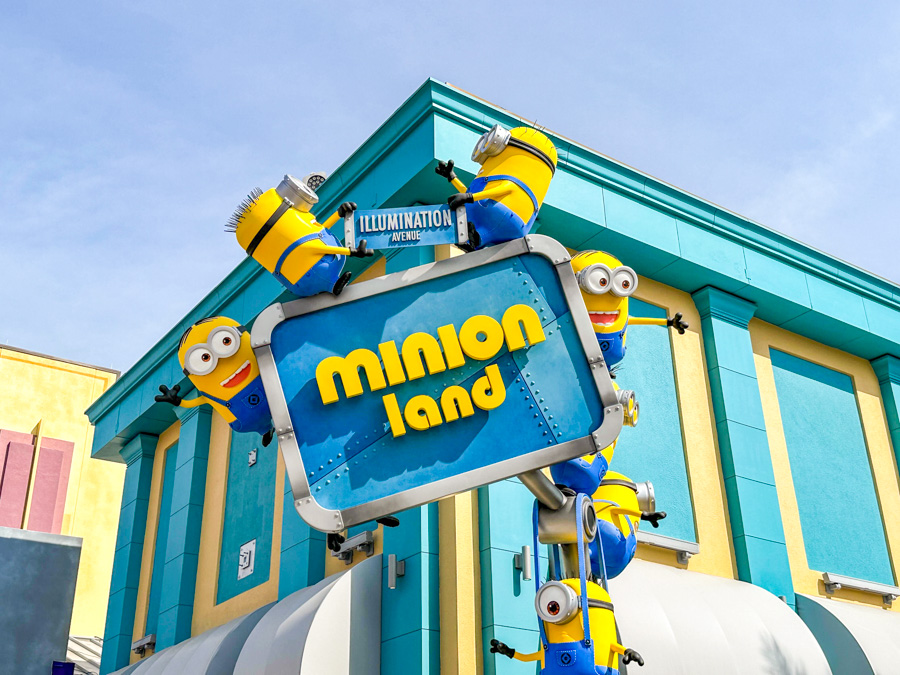 They're all the way up on the top of the sign!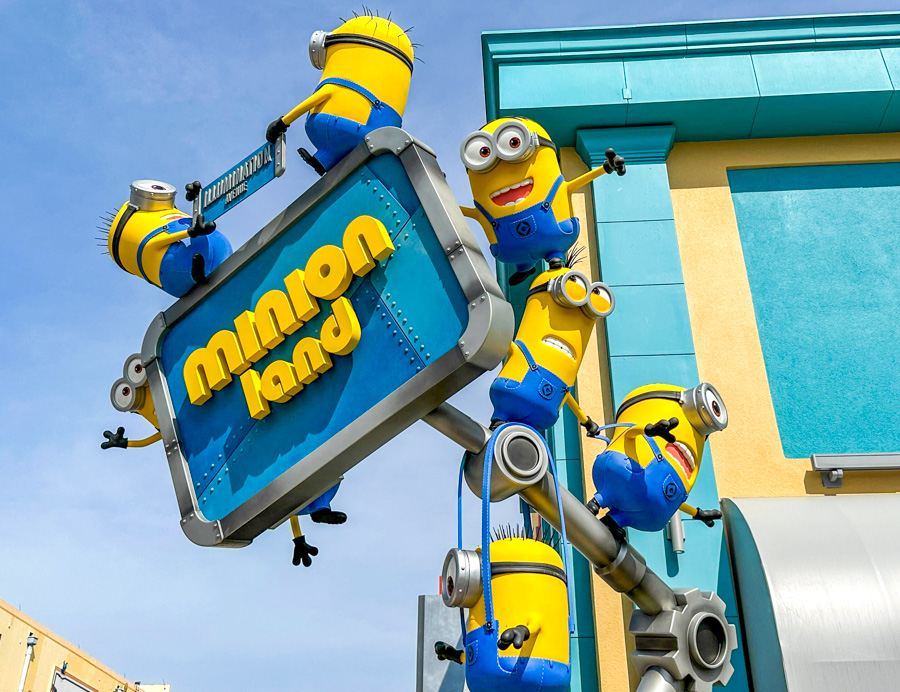 That one is just hanging out underneath the sign.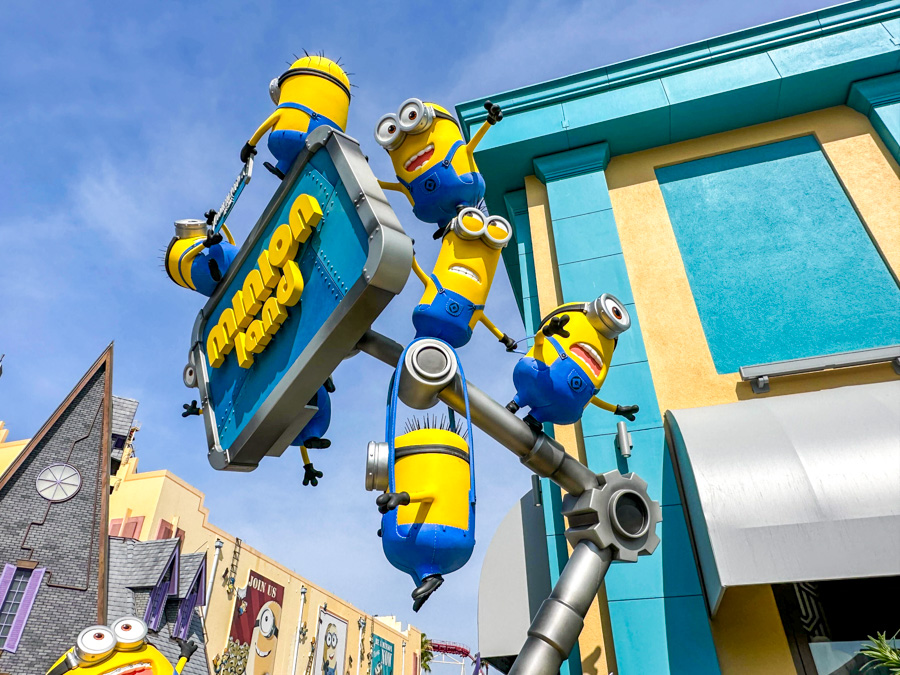 They seem to be having a grand ol' time!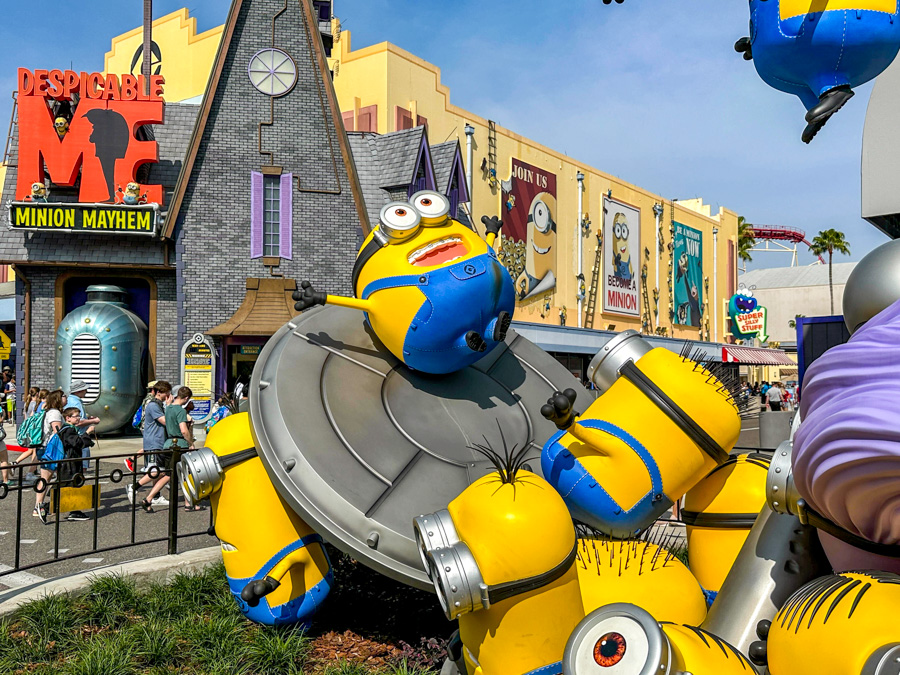 Do you recognize any of your favorite Minions?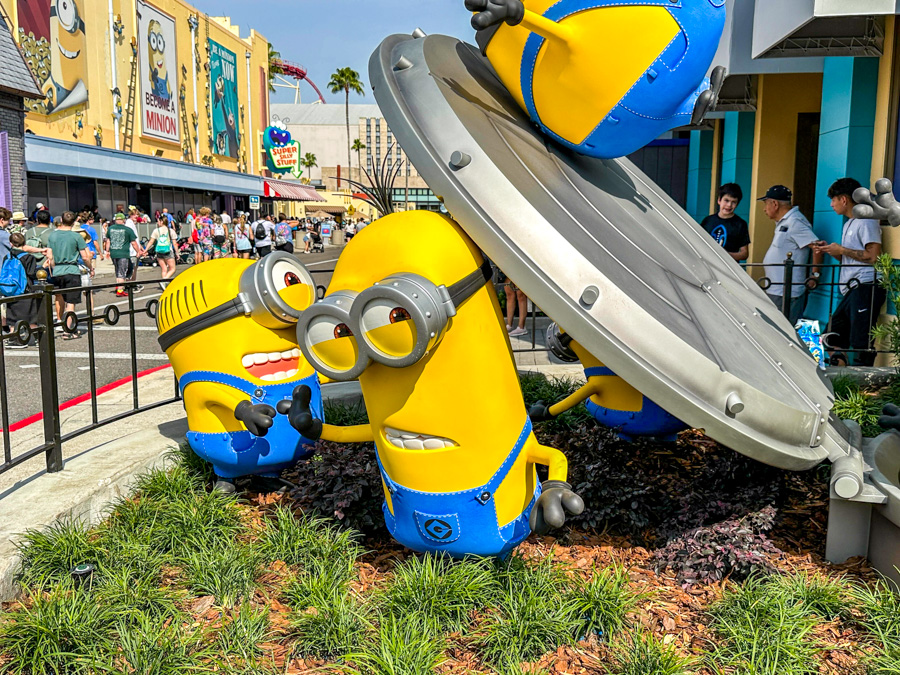 There is even an evil purple minion that makes an appearance.
We're so excited that the sign is finished and on display for everyone to see!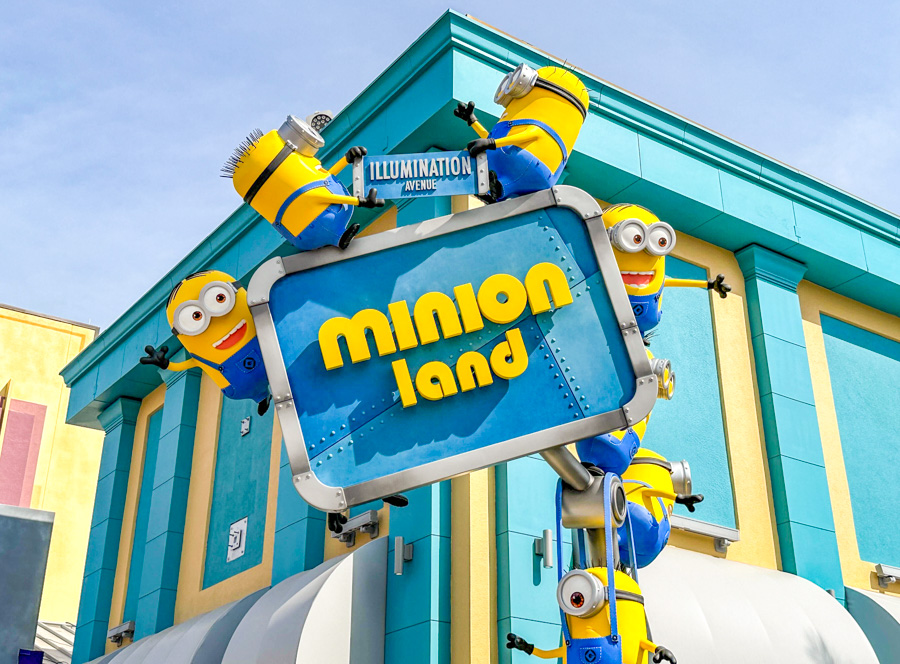 This means that construction is coming along pretty well over at Minion Land.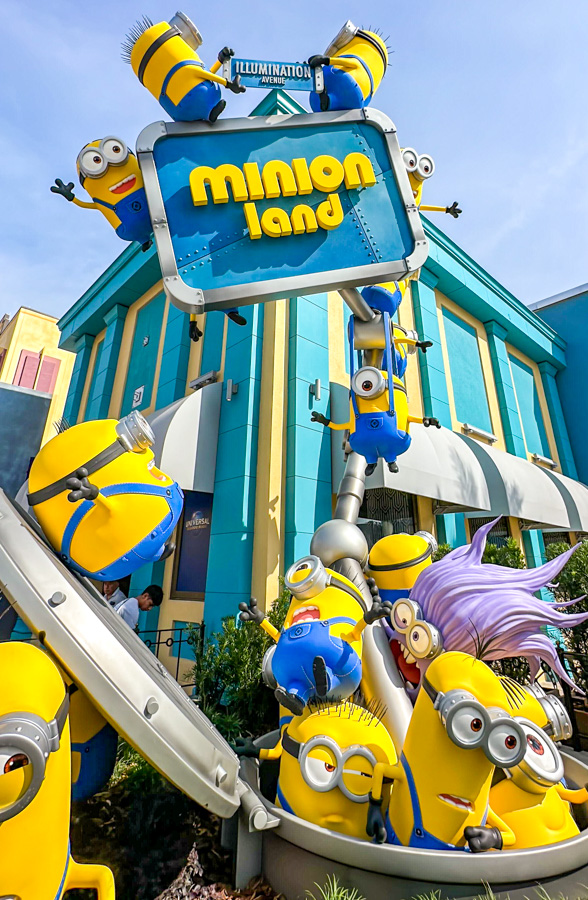 The land is supposed to open sometime this summer with a new attraction and several dining locations.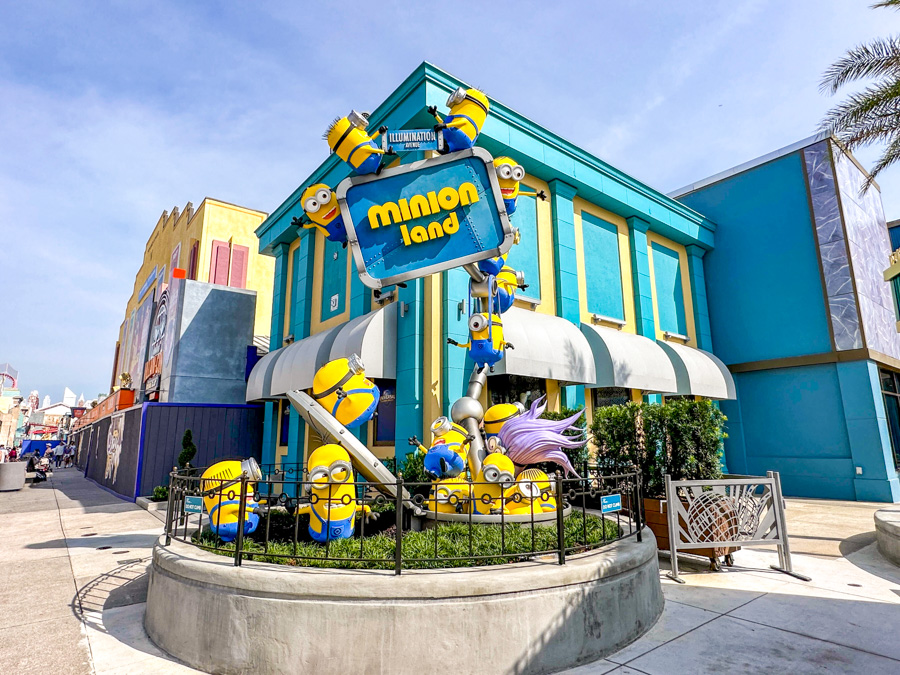 Stay tuned for more news and updates!
Thanks for visiting UniversalParksBlog.com! Want to go to Universal? For a FREE quote on your next Universal vacation, please fill out the form below and one of the agents from Let's Adventure Travel will be in touch soon!