You Have to See the New UNI VRS Collection at Universal Orlando!
I love visiting the Universal Orlando Resort, but I also love shopping here! A souvenir for myself or a gift for a Universal fan- there are so many amazing offerings.
And I was so excited to come across a trendy, amazing new collection located in the Universal/Hello Kitty Store!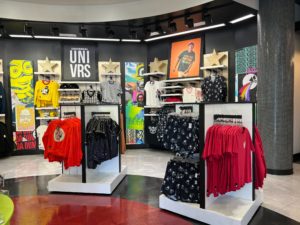 Bold designs, bright colors, and featuring my Universal faves? Perfect! If you love fashion and Universal style this new collection is a must-see.
Let's check out all of the merchandise in this new UNI VRS collection that just dropped at Universal!
New E.T. Tee- $34

You cannot go wrong with a classic tee for a nostalgic attraction!
Dracula Tank- $34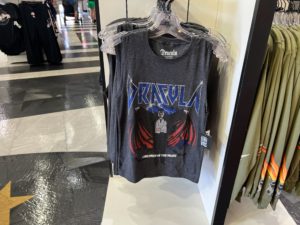 This Dracula tank is the perfect way to stay cool this summer.
Jurassic Park Dino Tee-  $40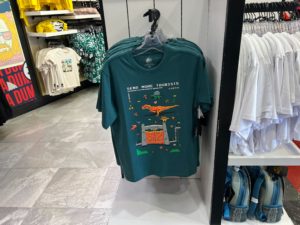 What a fun tee! "Send more tourists" appears on the top and the tee features classic Jurassic Park icons.
Jurassic Park Crop Tee- $40
This breezy crop top is perfect for hot summer days! The classic white top features neon Dinos!
Jurassic Park Cardigan- $80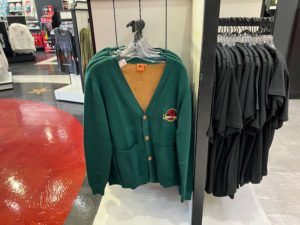 This classic button down cardigan is a simple look perfect for cooler nights.
Felix the Cat Sweater-$64

This red and white sweater features a fun all-over pattern with Felix! A great look!
Felix the Cat Pants- $75

Classic cargo pants get a fun upgrade with a neutral color and an image of Felix popping out of the pocket.
Felix the Cat Plaid Button Down- $74/ Felix Hoodie- $68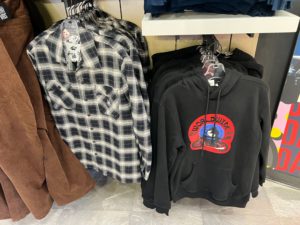 Two great long sleeve options are perfect for cooler seasons!
Felix the Cat Yellow Sweater- $60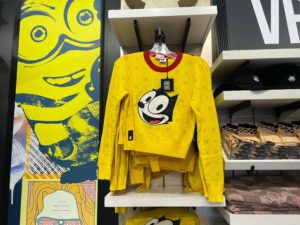 Be ready to stand out in this bright yellow sweater with red accents!
Felix the Cat Green Bottoms-$45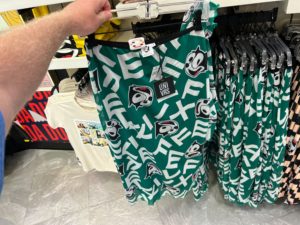 Felix the Cat adds some fun to these green bottoms.
Felix V-Neck- $50/ Felix Striped Tee-$35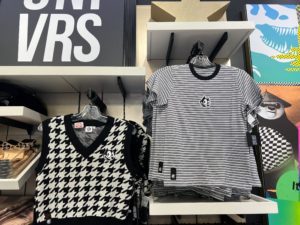 You cannot go wrong with these classic designs and colors! These tops will look great and are so versatile.
Felix the Cat Black Tennis Tee-  $40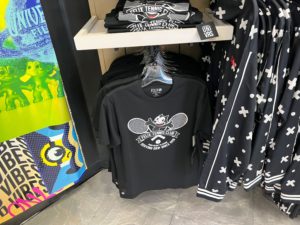 This Felix tennis tee is a fun new top perfect for fans.
Felix the Cat Polo- $56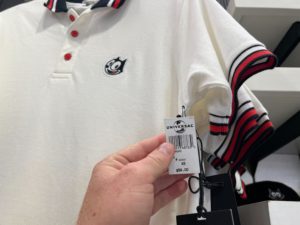 This classic polo features red and black accents and a small embroidered image of Felix.
 Felix the Cat V-Neck Top- $65/ Matching Bottoms $60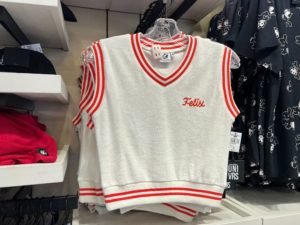 How fun is this v-neck top? Red and white are great color combos!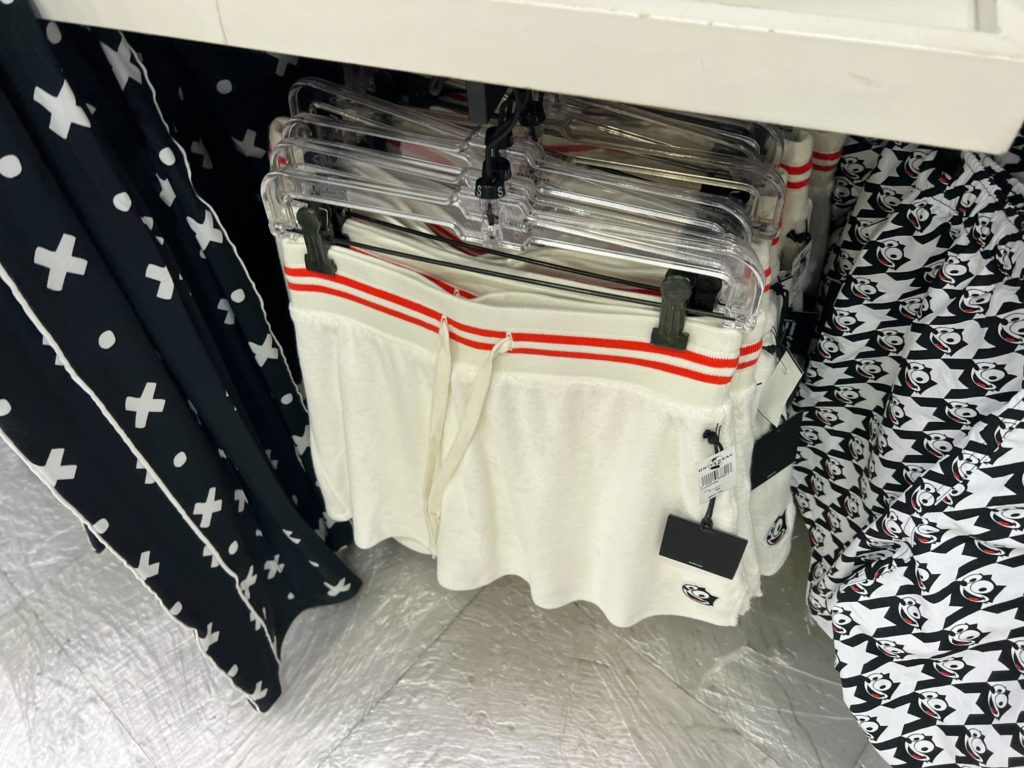 And we are loving the matching bottoms.
Felix the Cat Boxers-  $65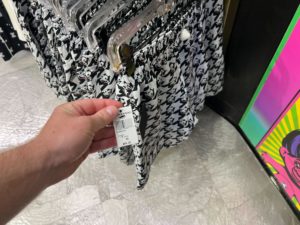 The boxers get some added fun with an all-over Felix print in black and white.
Pink Felix the Cat Tee- $40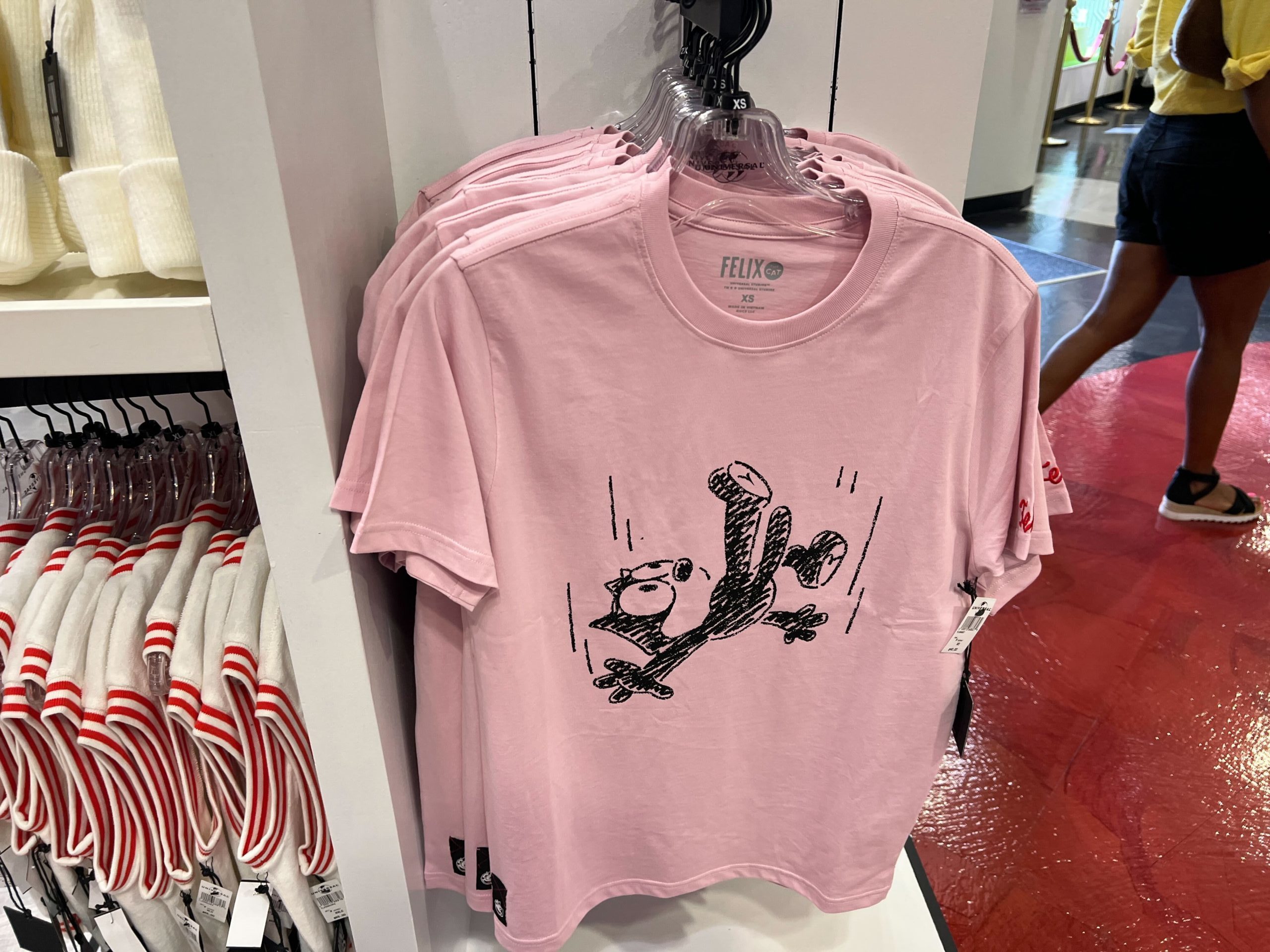 A loose-fitting boxy pink tee is the perfect top for summer!
Felix the Cat Beanie- $22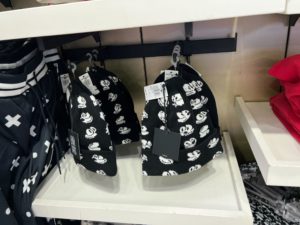 This amazing line also includes accessories like this Felix the cat beanie!
White Felix the Cat Beanie- $22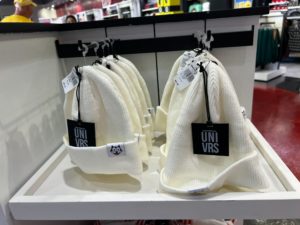 And another great beanie in classic white.
Felix the Cat Plaid Bucket Hat- $25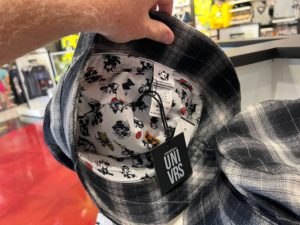 This classic plaid bucket hat has a fun surprise with the contrasting Felix print inside!
Do you love this new UNI VRS collection? What is your favorite? Be sure to check out the amazing new merchandise on your next visit to Universal Studios.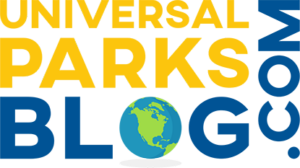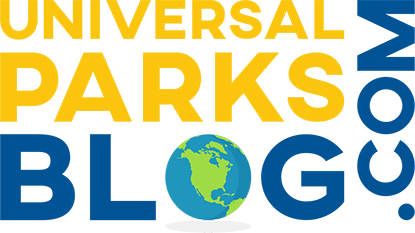 And be sure to follow along with us and stay tuned to UniversalParksBlog for exciting Universal news and updates.
Thanks for visiting UniversalParksBlog.com! Want to go to Universal? For a FREE quote on your next Universal vacation, please fill out the form below and one of the agents from Let's Adventure Travel will be in touch soon!