UniversalParks Blog News for July 23rd, 2023
Universal Orlando Resort is finishing some of its most recent changes…and has already announced an entirely new batch!
We have MUCH to discuss in the latest UniversalParksBlog!
Are You Ready for Minion Blast?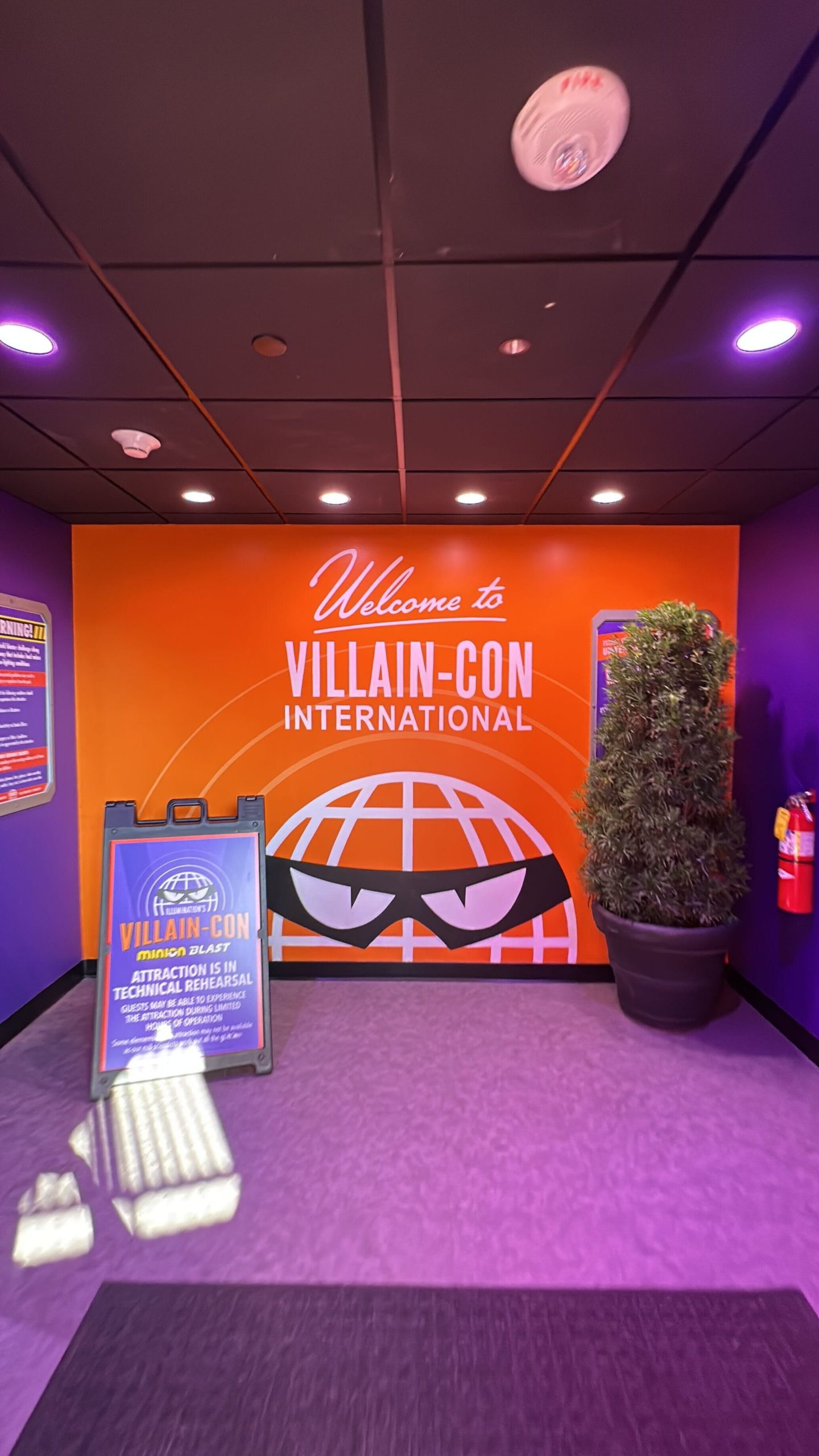 The best news this week comes from Universal Studios Florida, where an attraction has soft-launched.
Yes, after half a year of anticipation, Illumination's Villain-Con Minion Blast is now open to the general public.
Since the attraction remains in technical rehearsal, Universal has banned filming of the ride experience.
UniversalParksBlog reporters thoughtfully shared their thoughts on Minion Blast, though.
Our own Melissa summarized the experience thusly: "I think this new attraction is really fun and interactive and something the whole family can go on and enjoy together."
She also addressed an early concern people shared about the moving sidewalk-style attraction.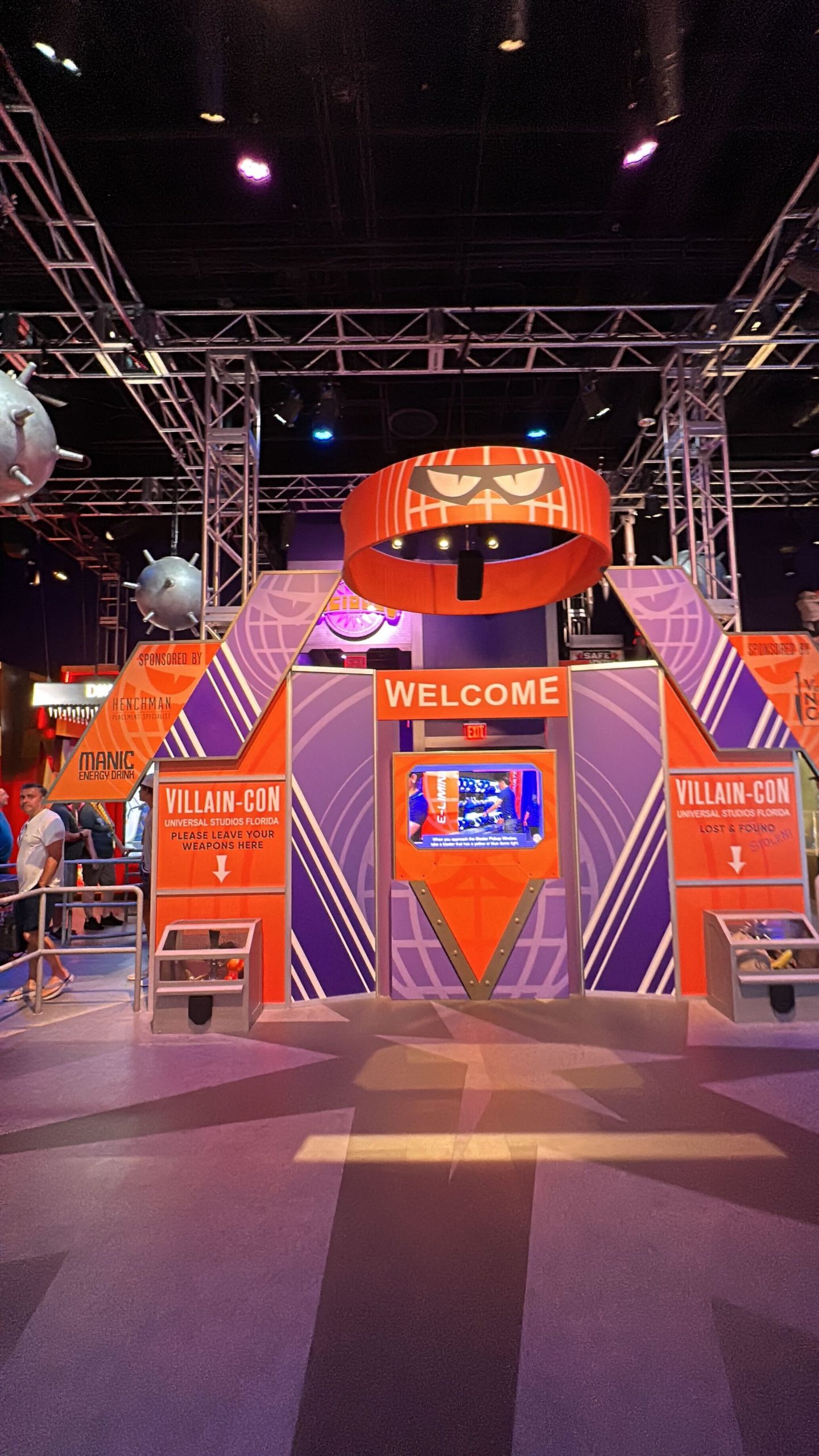 Even though Melissa describes herself as prone to motion sickness, the ride didn't bother her in the least!
She also captured countless photographs and even a few videos from the line queue. Suffice to say that it's perfectly in keeping with the franchise's tone.
Puns and movie references abound throughout the experience, with all sorts of jokes about villainous acts. It is Villain-Con, after all!
The ride itself feels like something you could experience at Orlando International Airport.
You board a movie sidewalk and prepare for battle. Universal arms you with an E-Liminator X Blaster, which you can also buy at Evil Stuff.
You'll aim your blaster and fire at targets. And that's the noteworthy part of this attraction.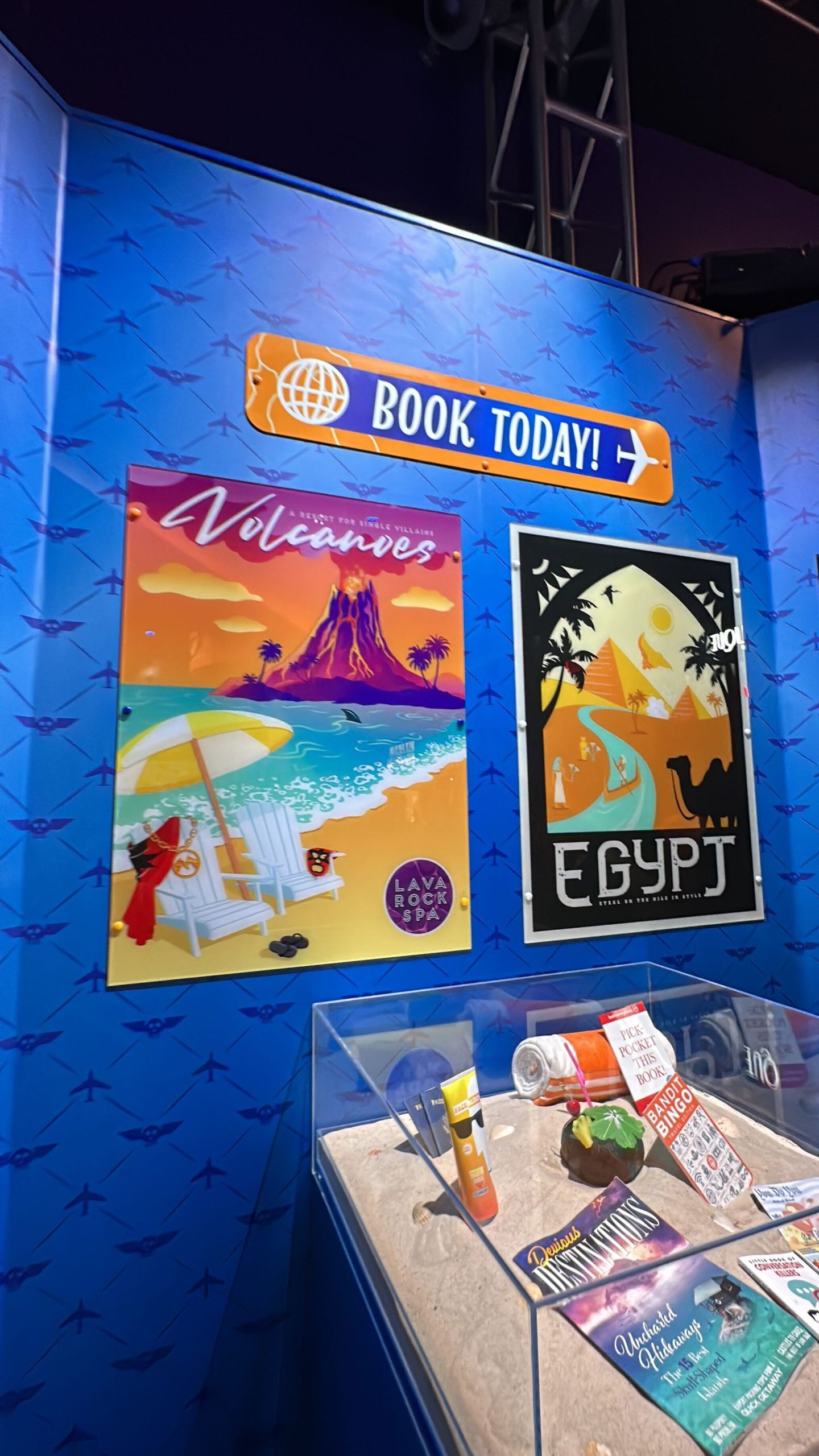 Your conveyor belt carries you past countless digital displays. Each one provides interactive targets for you to blast.
Fans of the Despicable Me/Minions franchise will recognize some of the memorable locales and sight gags.
You don't need to have watched a single second of the films to have a great time, though.
The Minion Blast Ride Experience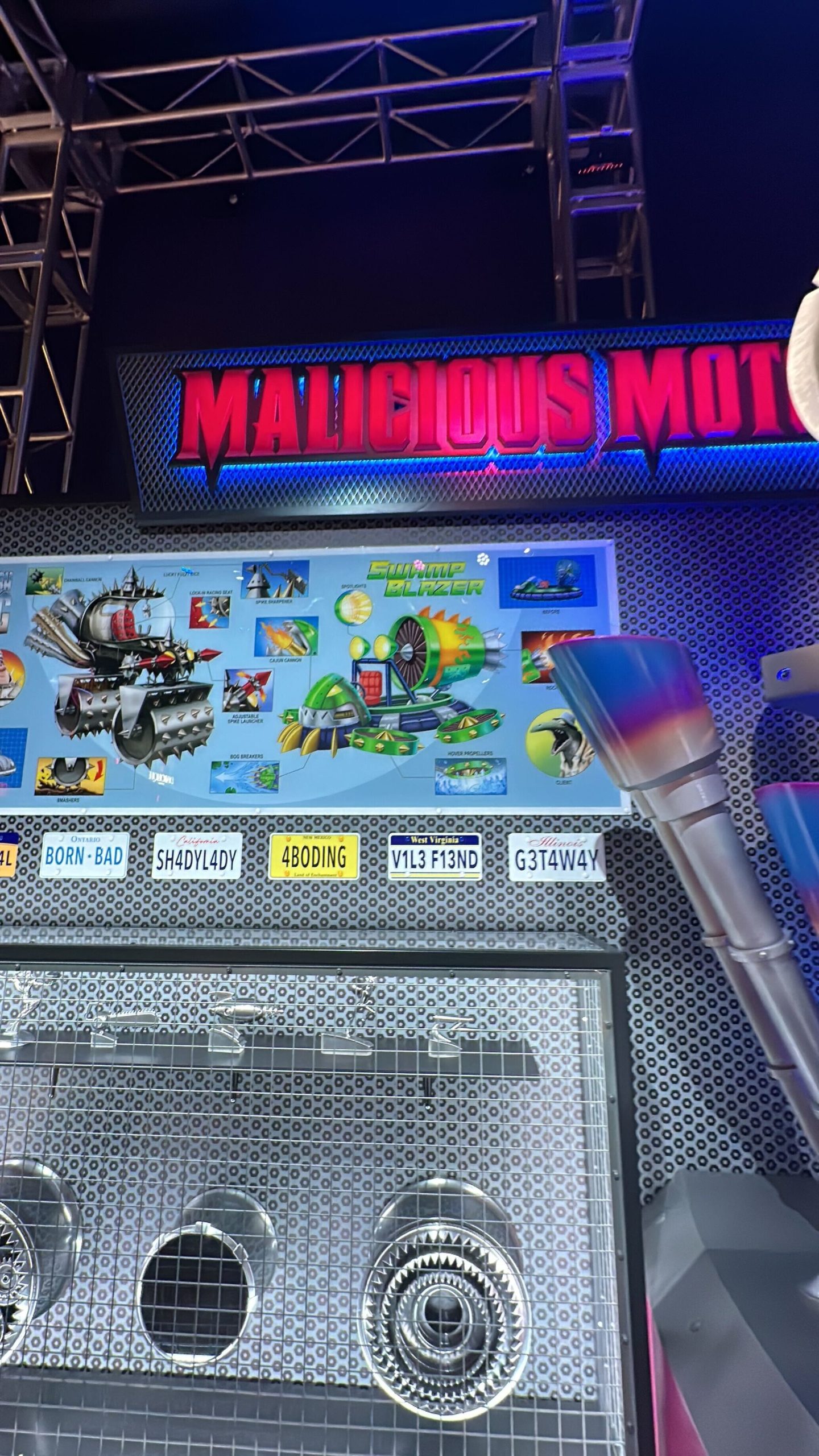 Basically, Minion Blast is a modern take on MEN IN BLACK Alien Attack. You switch a ride cart for a moving platform, but the premise is the sign.
You'll demonstrate your superiority by scoring the highest among your friends as you take aim and fire at the targets.
The one word of caution I'll provide is that you should recalibrate your expectations.
If you're expecting an E-ticket ride that redefines theme park entertainment, you'll exit disappointed.
This attraction is iterative rather than inventive. Universal has intended it as a fun release, a way to get your competitive juices flowing.
Just as importantly, the throughput of this attraction is excellent. You cannot go at your own pace here, as the ride notifies you when you leave your spot.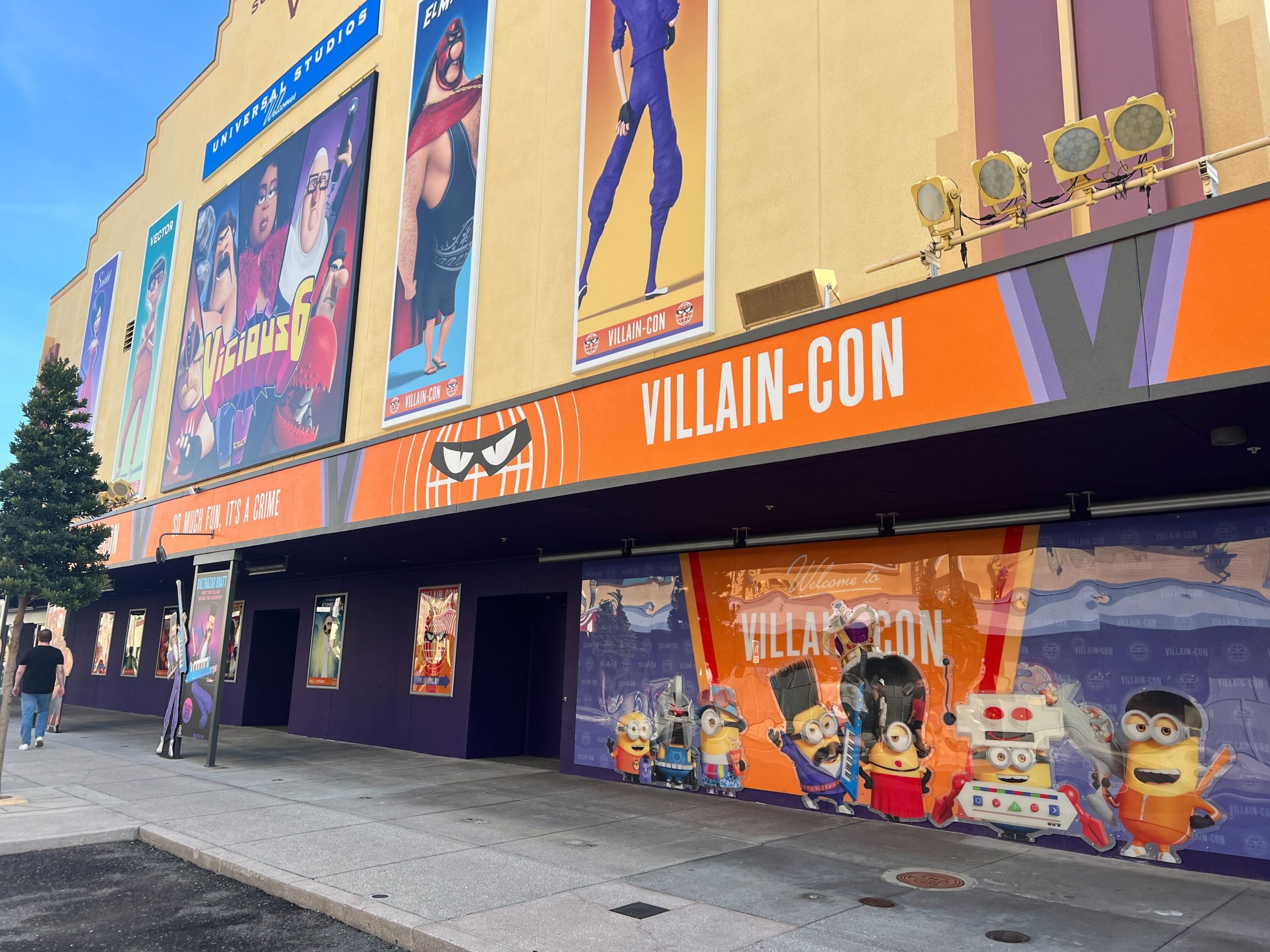 So, you'll stand where you are and fire at interactive digital displays. The sheer size of the moving platform allows hundreds of simultaneous players.
Using a different theme park's analogies, Minion Blast combines the vibe of Buzz Lightyear Space Ranger Spin with the digital displays of Toy Story Mania!
I strongly suspect this ride will become a staple of all future park visits due to its location and the expected short waits.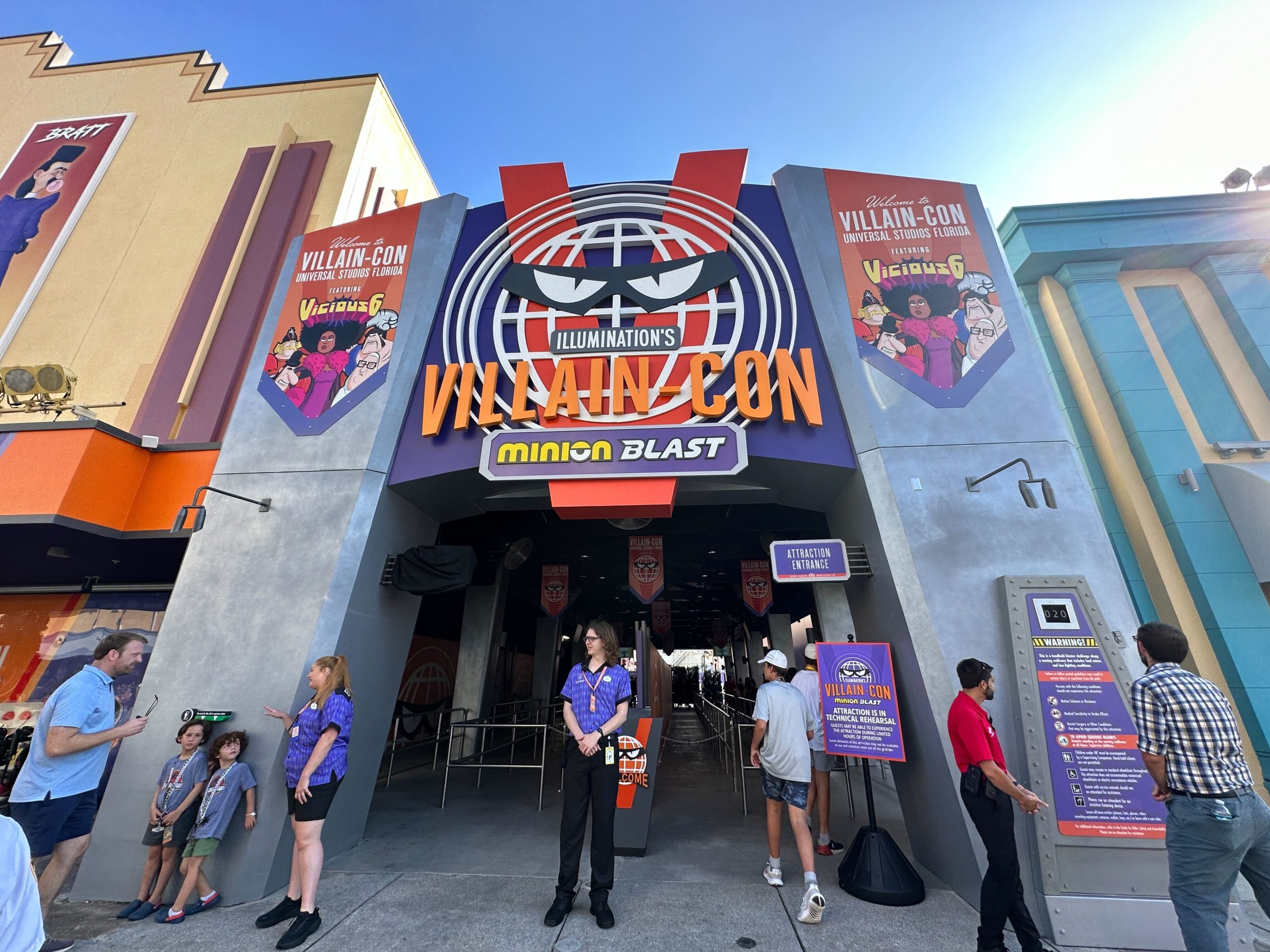 While we cannot gauge anything from technical rehearsals, most park guests are reporting waits of 20 minutes or less.
Once the attraction opens to the public, that number likely doubles or possibly even triples during its earliest days of operation.
Afterward, Minion Blast likely becomes a perennial wait of 30 minutes or less for a fun, child-friendly experience. Well done, Universal!
Universal Announces the Next Themed Land
Okay, we've known this announcement was coming since January.
Remember that Universal Orlando Resort permanently closed several attractions at the start of the year.
The list includes the following (former) attractions:
Curious George Goes to Town
DreamWorks Destination
Fievel's Playland
Meet Shrek and Donkey
Poseidon's Fury
Woody Woodpecker's Nuthouse Coaster
This happened a year after the Shrek 4-D attraction closed, and that ride location is where Minion Blast resides today.
You can see where I'm going with this. Universal Studios Florida reclaimed land at the former Woody Woodpecker's KidZone to modernize it.
We've expected another themed land to debut here at some point, and now we know the details.
BREAKING: Step into the colorful world of DreamWorks Animation in an immersive and interactive new land – Coming to Universal Studios Florida in 2024.

Learn More: https://t.co/esfDsuG26a pic.twitter.com/6EpIV4iQOp

— Universal Orlando Resort (@UniversalORL) July 20, 2023
Yes, a themed land based on DreamWorks animated characters will replace the former KidZone.
While the name will change, let's be realistic that this is a re-theme of existing space wherein Universal swaps in more popular characters.
You can expect characters from Shrek, Trolls, and Kung Fu Panda to populate the area…and that's not all!
Universal also confirmed that Gabby's Dollhouse and its lead character, Gabby, will have a presence here!
Theme park fans are likely feeling a sense of familiarity with this announcement.
Yes, at least on the surface level, this new themed land sounds eerily similar to the previously announced Frisco, Texas, mini-theme park.
When Universal changed the name of its parks division to Universal Destinations & Experiences, that was a hint for what it had planned.
Character interactions and attractions heavily based on intellectual property will drive Universal's theme park future.
In fact, Universal Studios Florida will start early by opening its new DreamWorks-based land next year.
We'll likely enter this place for the first time by July 2024!
Universal spent $3.8 billion to buy DreamWorks in 2016, and it's ready to monetize that purchase.
Universal Park Miscellany
We discussed several other major stories over the past two weeks.
For example, Universal Studios Hollywood finally confirmed the open secret about its next attraction.
Yes, the Fast & Furious roller coaster is officially underway.
Buckle up… our new Fast & Furious-themed roller coaster is officially under construction! 🚦🚧

— Universal Studios Hollywood (@UniStudios) July 12, 2023
I feel like I've been joking about this the entire pandemic, but Universal has broken ground now. There's no going back!
The only question is whether Universal Orlando Resort follows suit. My understanding is that it's not in the plans at the moment…but it needs to be!
Speaking of Universal Studios Hollywood, Toad is now meeting guests at Super Nintendo World. And he's soooo cute!
The park has also extended the stay of Death Eaters for another few weeks. You've got more time to get cursed like the filthy Muggle you are!
The other big recent story was the hiring of Molly Murphy as the President of Universal Creative.
So, Murphy wasn't even on the job two weeks before Universal announced her first themed land! Welcome to your new job, boss!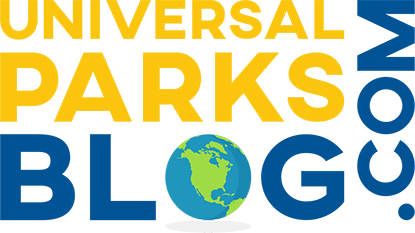 Thanks for visiting UniversalParksBlog.com! Want to go to Universal? For a FREE quote on your next Universal vacation, please fill out the form below and one of the agents from Let's Adventure Travel will be in touch soon!
Feature Photo: Universal Orlando