Check Out the New Grand Opening Villain-Con Minion Tee and Pin
Wow! How cool are these new finds spotted today by our UniversalParksBlog reporters! You have to check out the new Grand Opening Villain-Con Minion Tee and Pin that just dropped in Minion Land.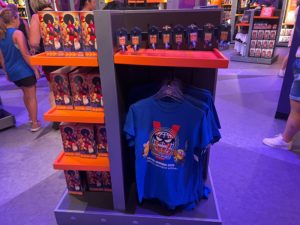 This colorful new tee and collectors pin are perfect for fans. It is an awesome way to bring home the fun of this new Universal Orlando land and the awesome attraction.
Let's take a closer look at the new arrivals spotted today in Evil Stuff at Universal Studios.
New Arrivals Spotted Today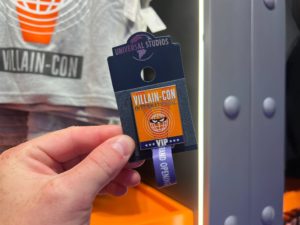 Bring home the perfect souvenir with this Villain-Con pin.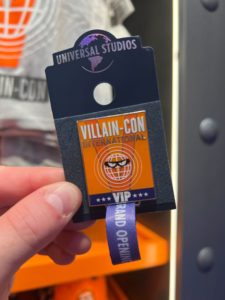 You are a VIP with this awesome new find. The orange and white pin features  the Official Villain-Con International logo and has an attached bright purple ribbon announcing the grand opening!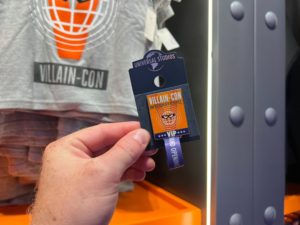 This is a great souvenir!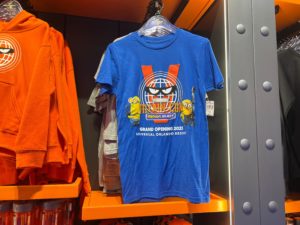 Our team also spotted this new Grand Opening tee! The bright blue, short-sleeve tee is a great look for summer!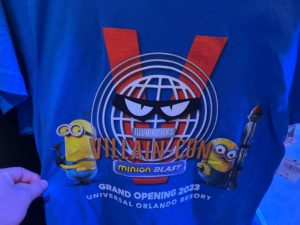 And how cool is the front of the tee? Check out the amazing artwork featuring the Villain-Con Minion Blast logo and two minions on the side.
"Grand opening 2023 Universal Orlando Resort" appears just underneath in bright white text.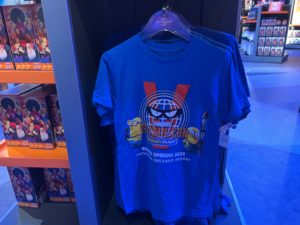 This tee is perfect for fans and is such a great look!
These new Grand Opening items are available now at Evil Stuff in Minion Land. Be sure to stop by and check out all of the fun!
Don't Miss Minion Land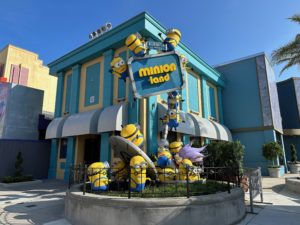 Be sure to check out the new Minion Land at Universal Studios. The area is now open and there is plenty to do.
Indulge in new eats and Minion-themed treats!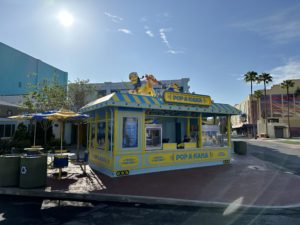 Everything from the  Pop-A-Nana popcorn stand serving  banana popcorn…
To the awesome themed entrees at Minion Cafe!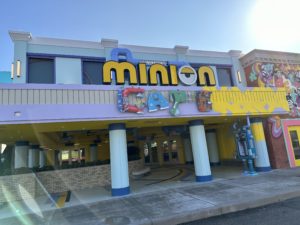 Stop by Bake My Day for amazing sweets and discover the new colorful merchandise!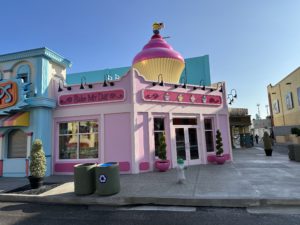 And snap a pic with your favorite Illumination friends.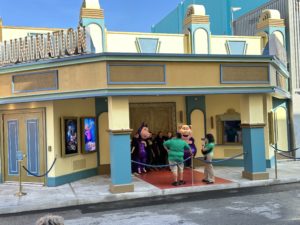 There is so much to see, taste, and experience in Minion Land!
Be sure to check out the new merchandise  and enjoy the fun.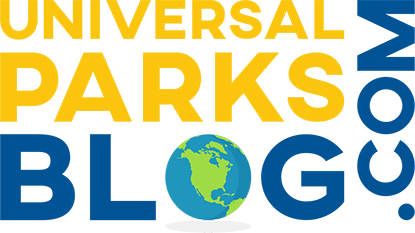 Thanks for visiting UniversalParksBlog.com! Want to go to Universal? For a FREE quote on your next Universal vacation, please fill out the form below and one of the agents from Let's Adventure Travel will be in touch soon!