UniversalParksBlog News for September 3rd, 2023
Folks, Halloween Horror Nights 32 has arrived at Universal Orlando Resort!
That's obviously the big topic in the latest UniversalParksBlog News. And yes! We have a lot of pictures!
Halloween Begins at Universal
"Ladies and gentlemen, boys and girls, dying time is here."
This Mad Max: Beyond Thunderdome quote pops in my head whenever Halloween Horror Nights begins.
The quote feels particularly accurate for this year's event, which really ratchets up the terror factor…and the comedy.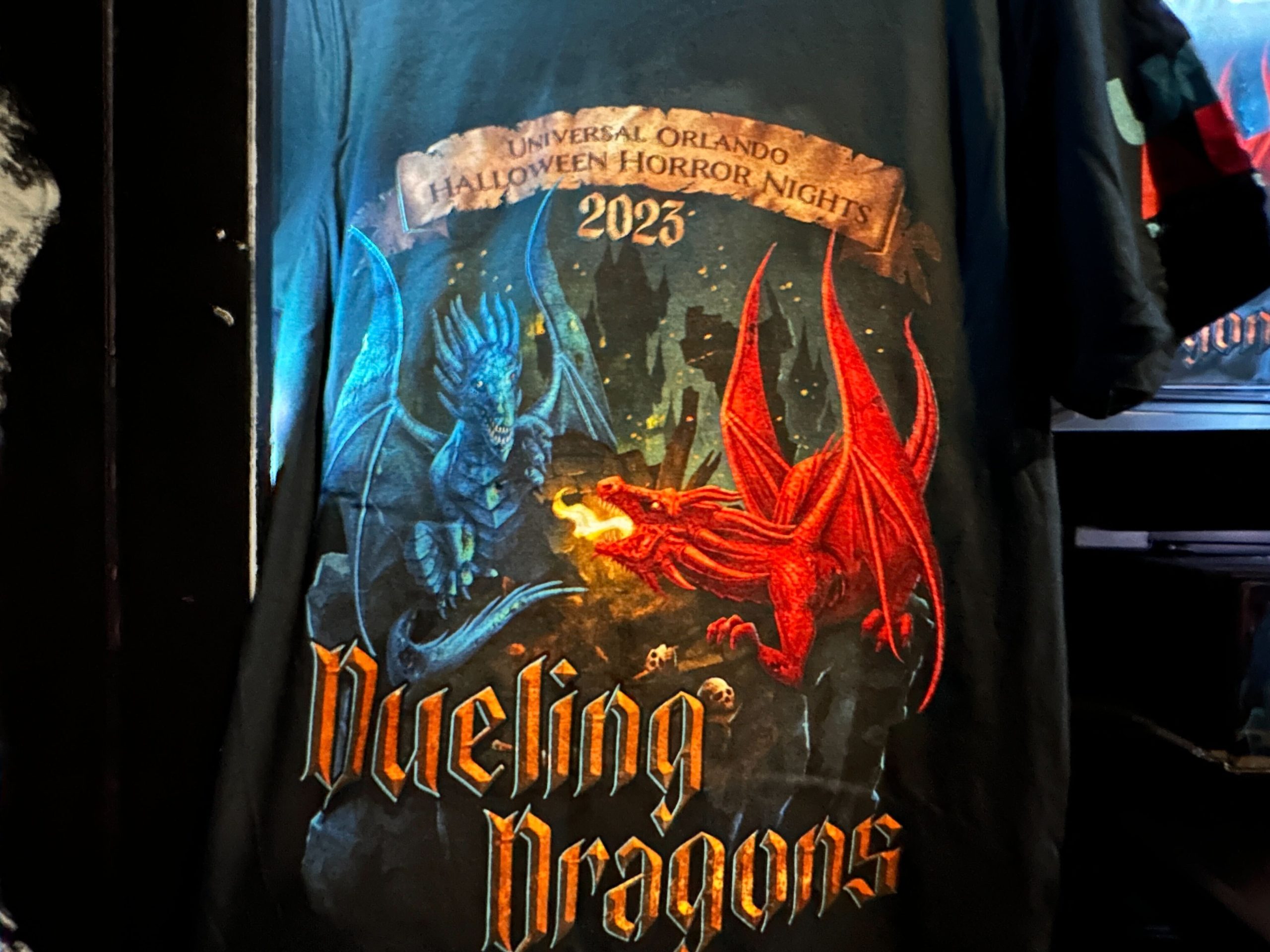 Well, you may not find it funny, depending on whether you find amusement in the macabre.
I do, which is why Vamp '69: Summer of Blood is pretty much my happy place.
As the images suggest, the premise here involves the summer of love and an unfortunate encounter with vampires.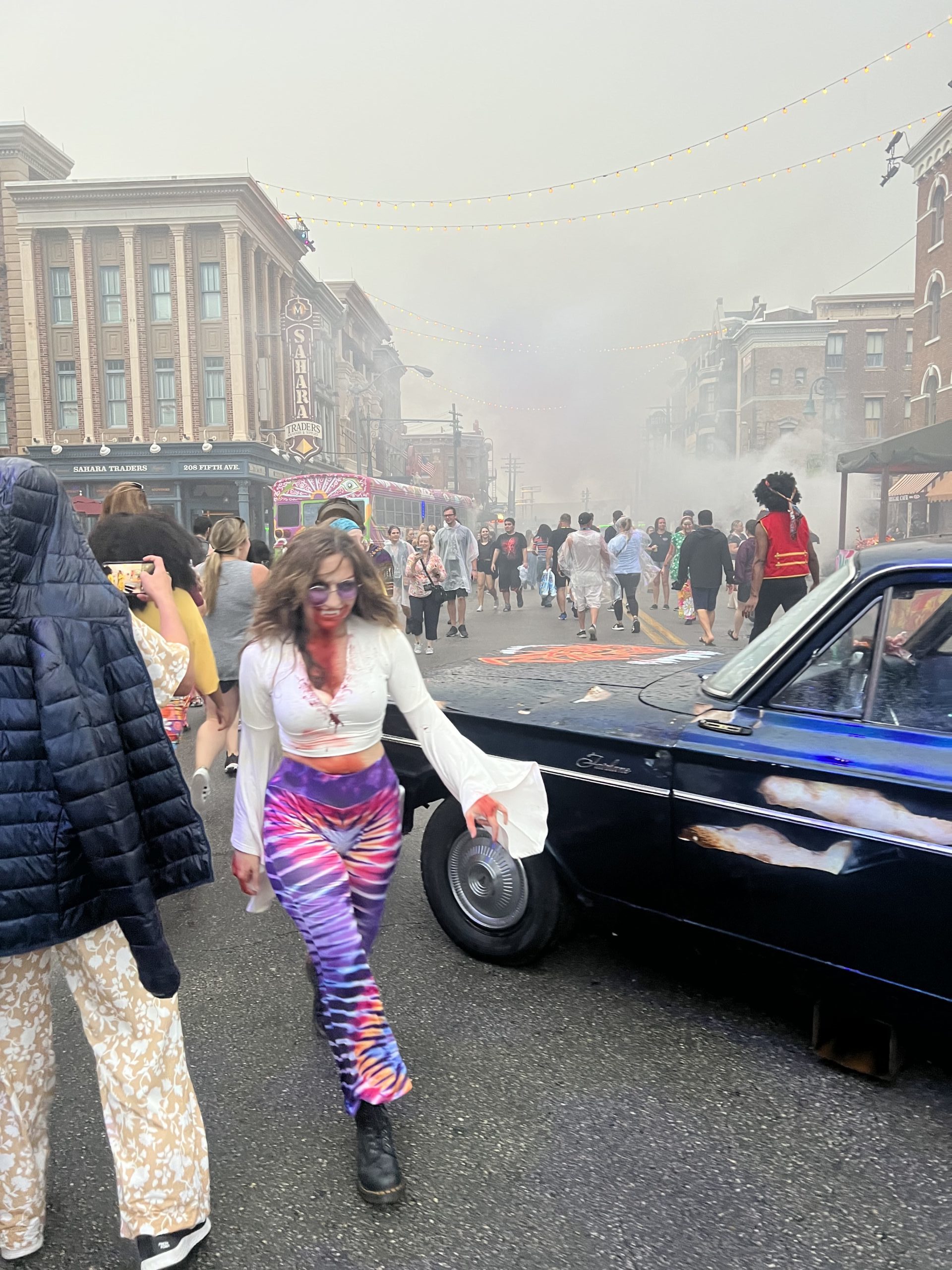 Now, these "peace, love, and dope" hippies are bloodthirsty creatures of the night.
This Scare Zone definitely earns style points, and it's emblematic of HHN32 as a whole.
For whatever reason, this year's event feels like Universal Studios boosted the budget, leading to better ideas and more effective props.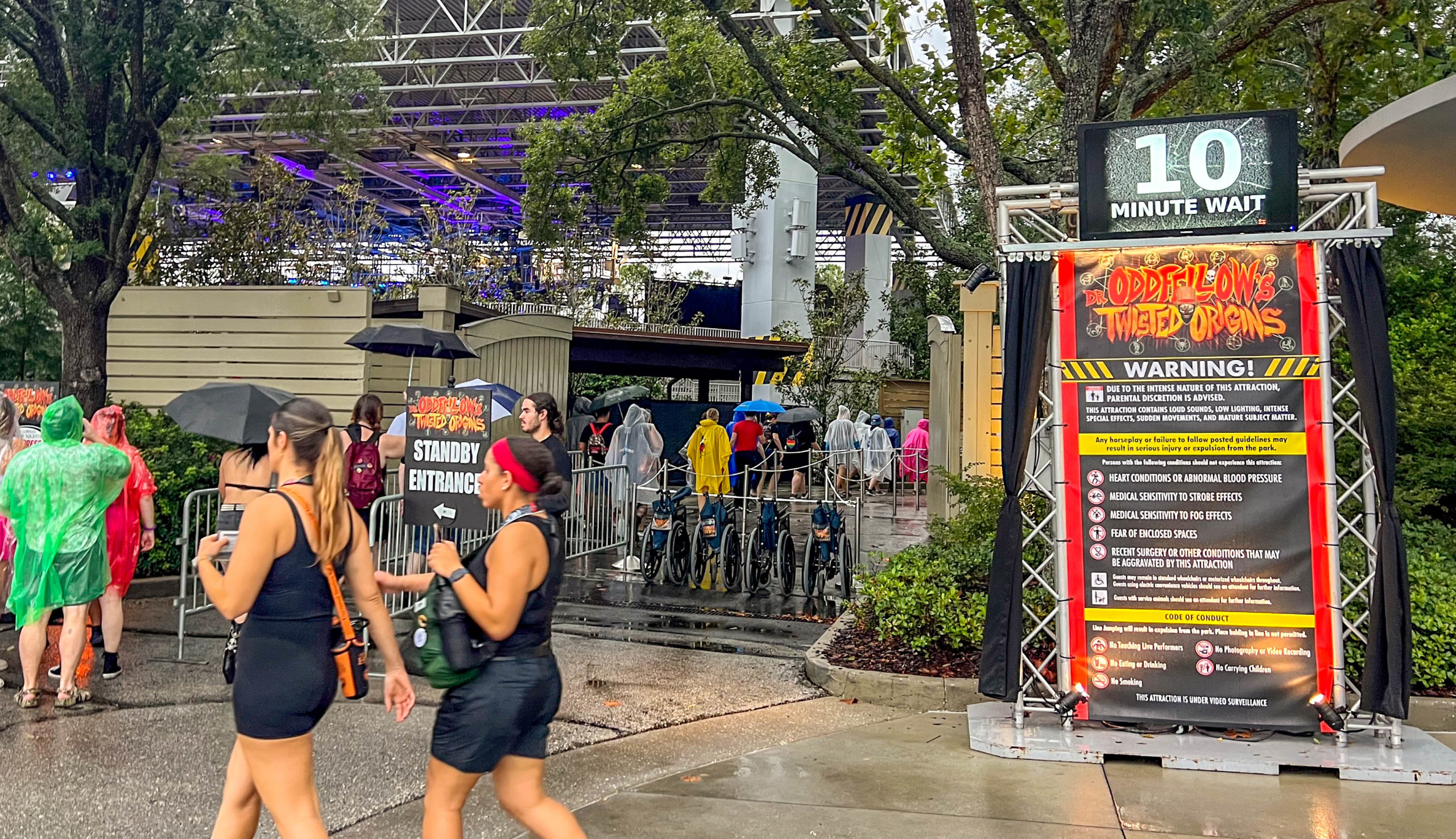 You'll notice this enhancement nearly the moment you enter the park.
That's because the first Scare Zone resides near the entrance. The moment you spot Dr. Oddfellow's Collection of Horror, you'll forget the outside world.
In fact, you should get used to Dr. Oddfellow, as Jack's nemesis plays a factor in four of this year's five Scare Zones. And he gets a House as well!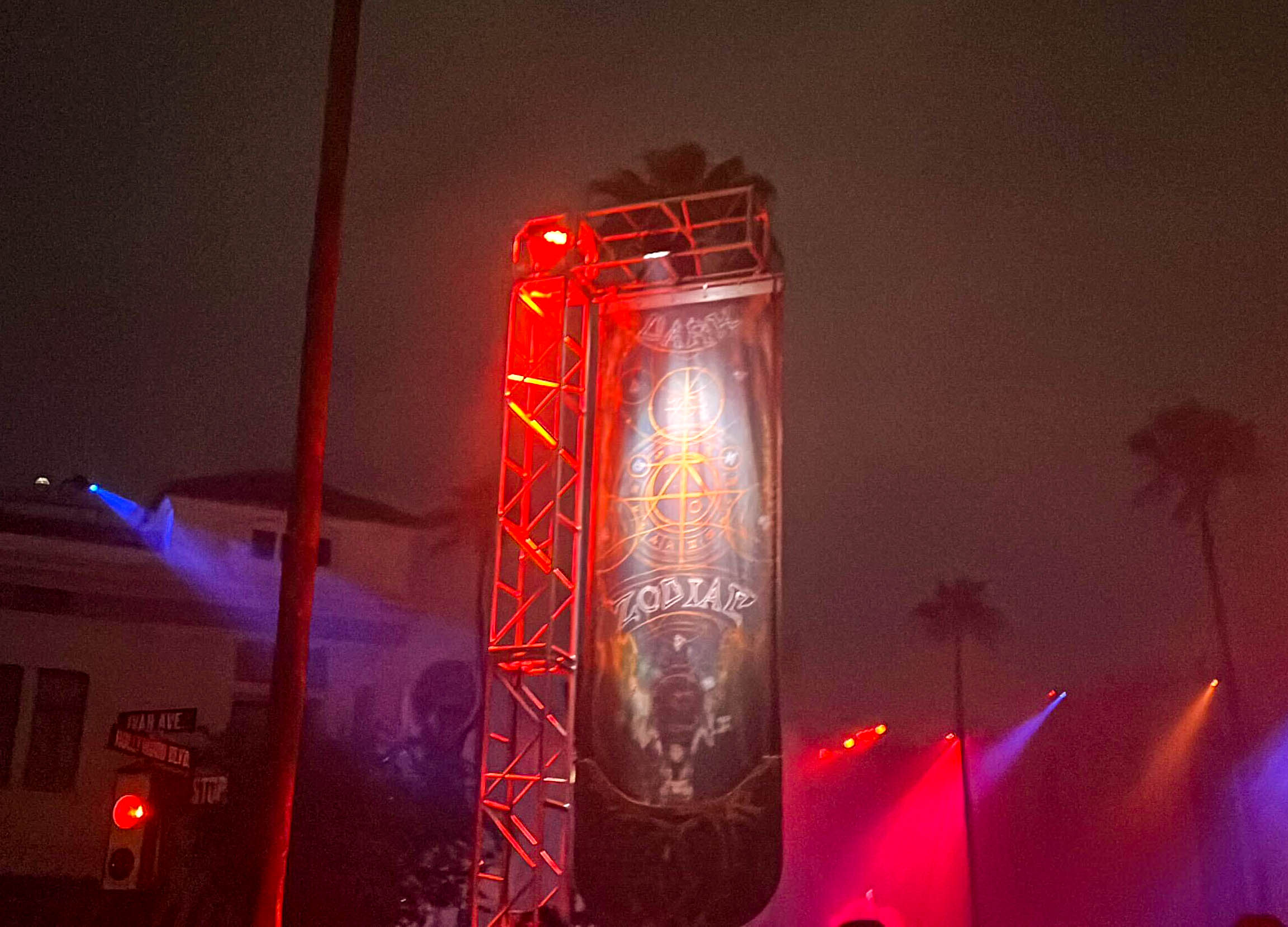 I guess I should add that the names of the other three Scare Zones this year are Shipyard 32: Horrors Unhinged, Jungle of Doom: Expedition Horror, and Dark Zodiac.
As near as I can tell, the only Scare Zone that doesn't involve Dr. Oddfellow in some way is Vamp '69: Summer of Blood.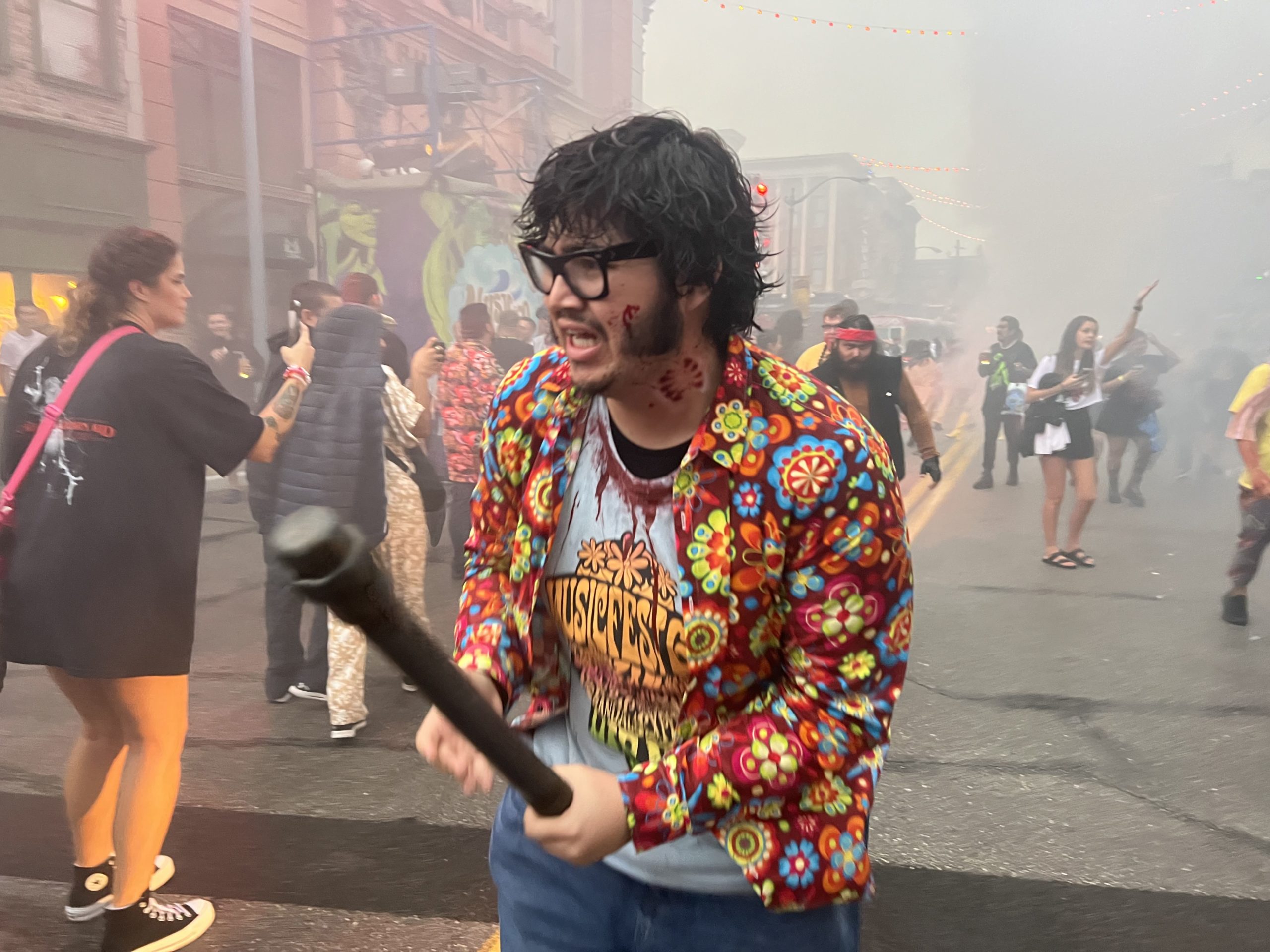 You can read more about the Scare Zones and appreciate even more exceptional pictures here.
Our reporters did a tremendous job in capturing the event.
Let's Talk about the HHN Houses
I'll post a detailed article in a few days. What I'll say for now is that this year's new Houses are universally terrific.
Our staff did mention a few favorites, which we'll discuss a bit. However, I'll avoid detailed spoilers today and save them for next time.
What I'll add is that if you're really curious about this year's Houses, videos are available on YouTube.
I didn't want to post any here and thereby tempt you into watching them.
Still, the inventiveness of this year's Houses underscores the fact that you NEED to attend HHN.
For example, YETI: Campground Kills builds horror in two ways. First, just after you enter Shadow Creek State Park, animation shows a Yeti attack.
The use of shadows on the walls enhances the terror and also pays homage to a competitor's attraction, Expedition Everest at Walt Disney World.
Soon afterward, a concerned mother asks you whether you've seen her son, Billy. I dunno about you, but I have a baaaaaad feeling about Billy.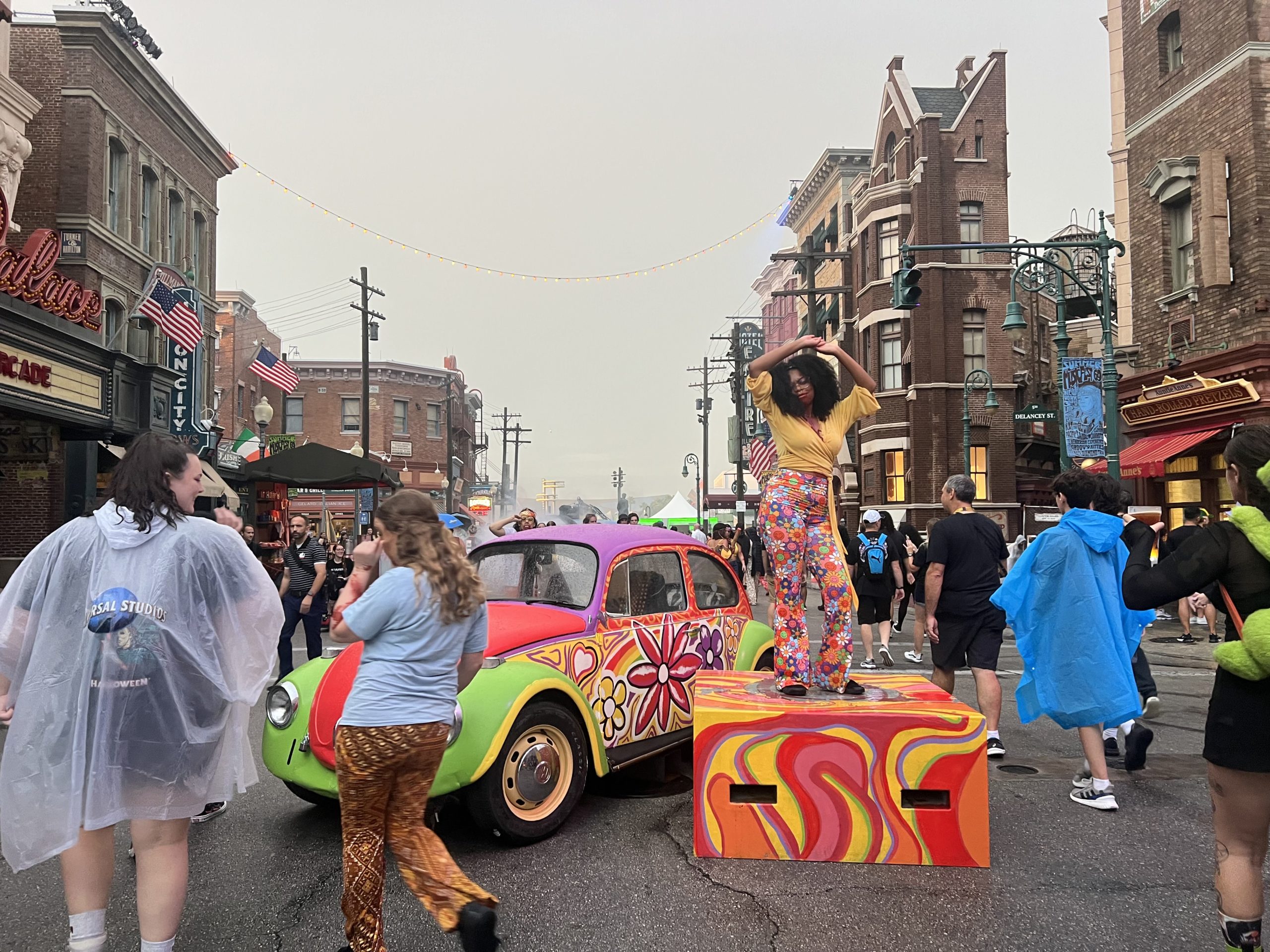 There's a playfulness in scenes like this that HHN hasn't utilized since 2019.
Last year's The Weeknd House sent the message that HHN took itself seriously.
This year's is more about Yetis with hatchets, and I love it.
Some of the classics return as well. The Child's Play House, Chucky: Ultimate Kill Count…lived up to its name.
Meanwhile, Exorcist: Believer created an atmosphere and vibe that's best described as forlorn. All hope is lost here.
Universal Monsters: Unmasked focuses on different Classic Monsters than in the past years. That element of novelty works well, especially with Quasimodo.
Let's Talk about the Big Three
Last year, The Weeknd captured most of the oxygen due to the active participation of a popular celebrity.
For 2023, we've got two established intellectual properties plus one that's entirely new and specific to HHN.
Dueling Dragons: Choose Thy Fate tells the story of competitive wizards who wind up facing the same fate: they're turned into dragons!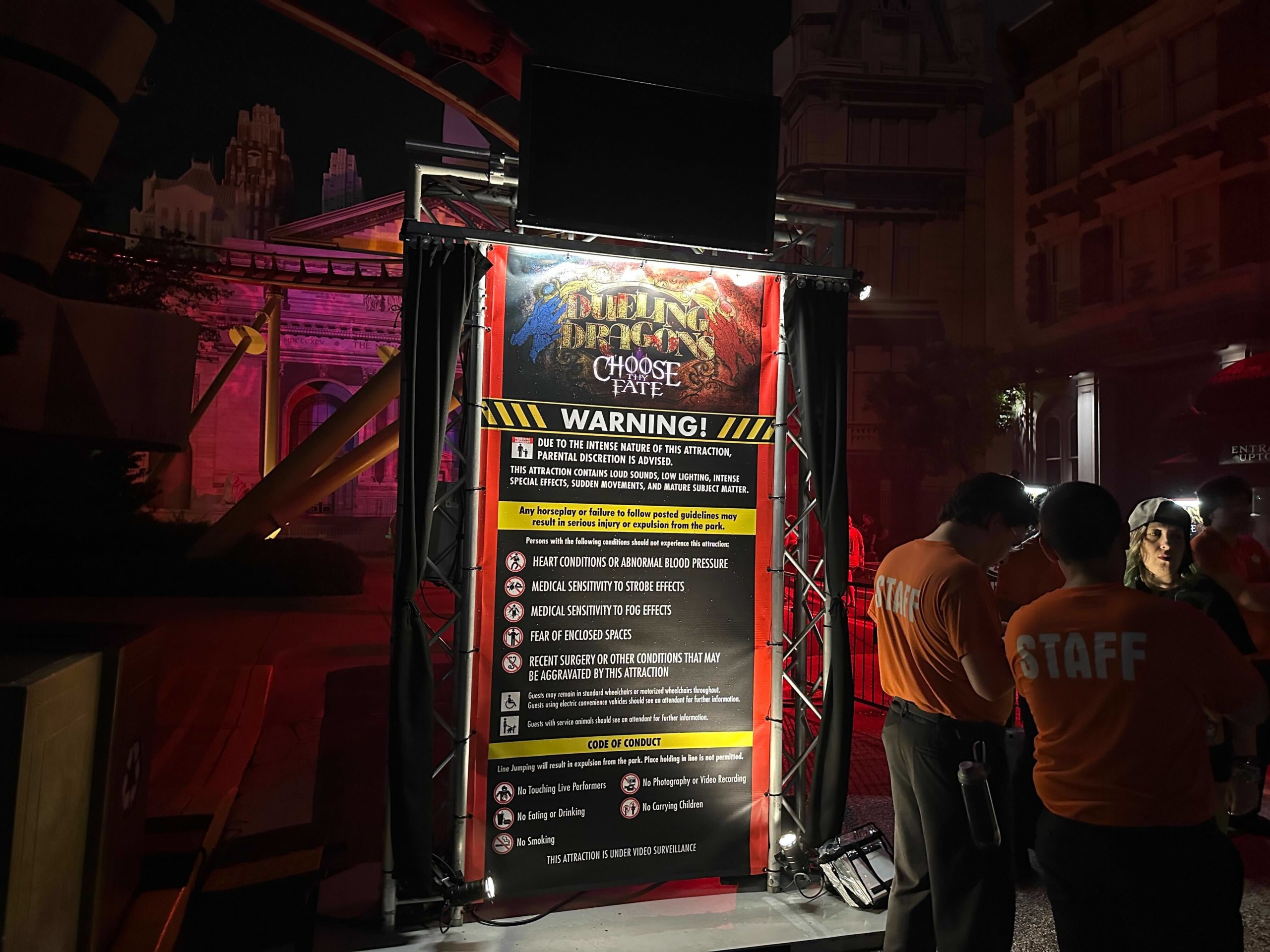 At one point in this House, you "Choose Thy Fate" by selecting a side. Here's how one of our park reporters described the experience:
"(This House) was visually amazing. The sets were incredible… I think for nostalgia purposes this house is amazing. The sets they built and the work that went into this house is incredible."
Our reporter adds that they'd recommend that guests experience this House twice, picking a different side each time. That way, you can explore ice and fire.
Among the existing properties, fans struggled to decide their favorite.
Stranger Things 4 encapsulates the entire season via a few detailed sets.
Yes, Vecna appears, and yes, Eddie's van shows up as well! There's even a dramatic recreation of one character's death during the series.
As our staff points out, perhaps the most impressive part of this House is how much the various Scare Actors look like the performers on the show. It's uncanny.
One of our reporters summarized the triumph of this House by saying, "I felt like I had walked straight into the series."
Finally, The Last of Us delivers on the promise of the video game and the series.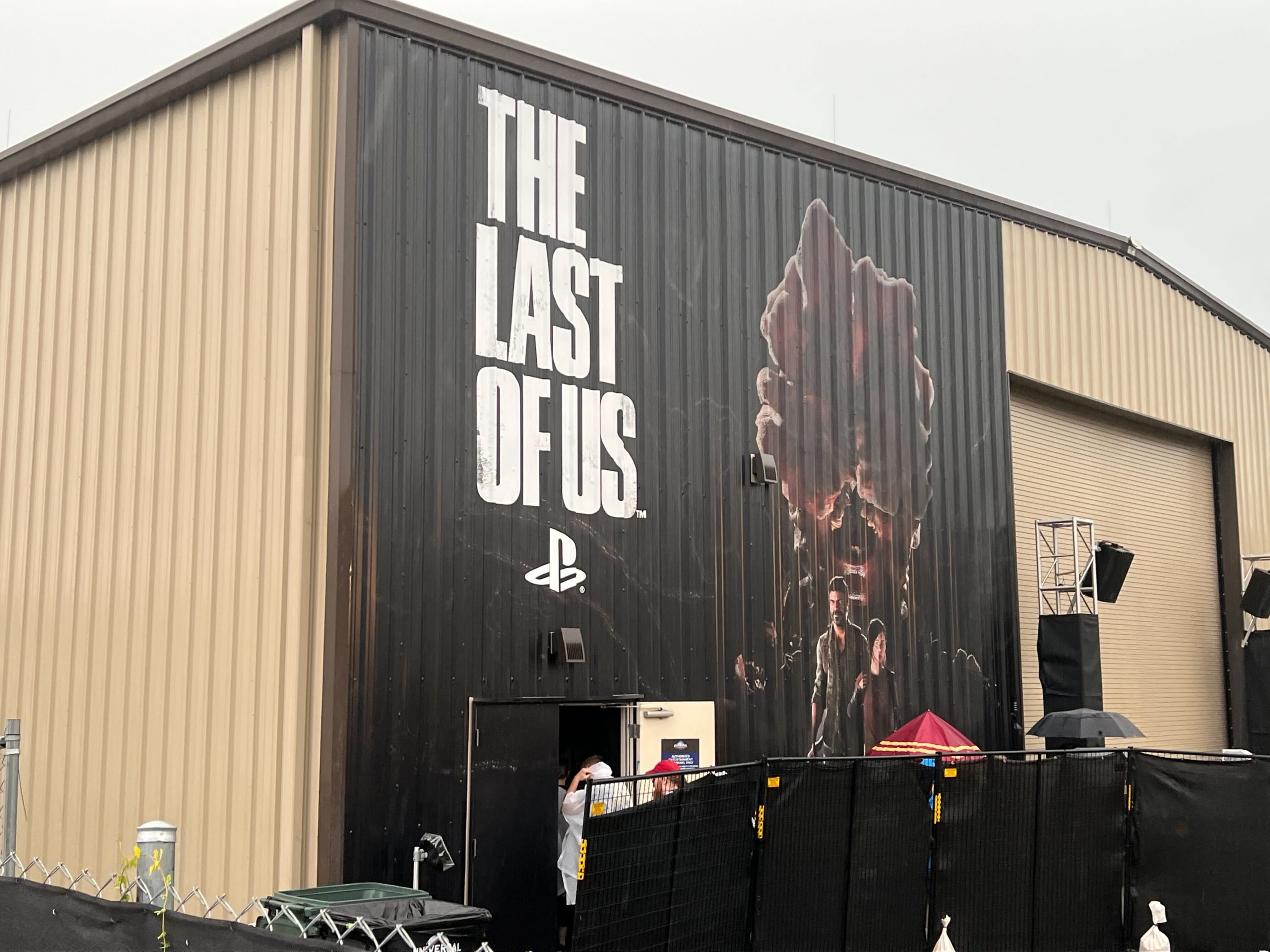 You're a human. The monsters are not. Ergo, you're the enemy…and food. It's pretty intense.
If you're unfamiliar with The Last of Us, just think about the zombie apocalypse and a handful of humans trying to survive.
This House perfectly captures the spirit of the HBO series.
Two Other Highlights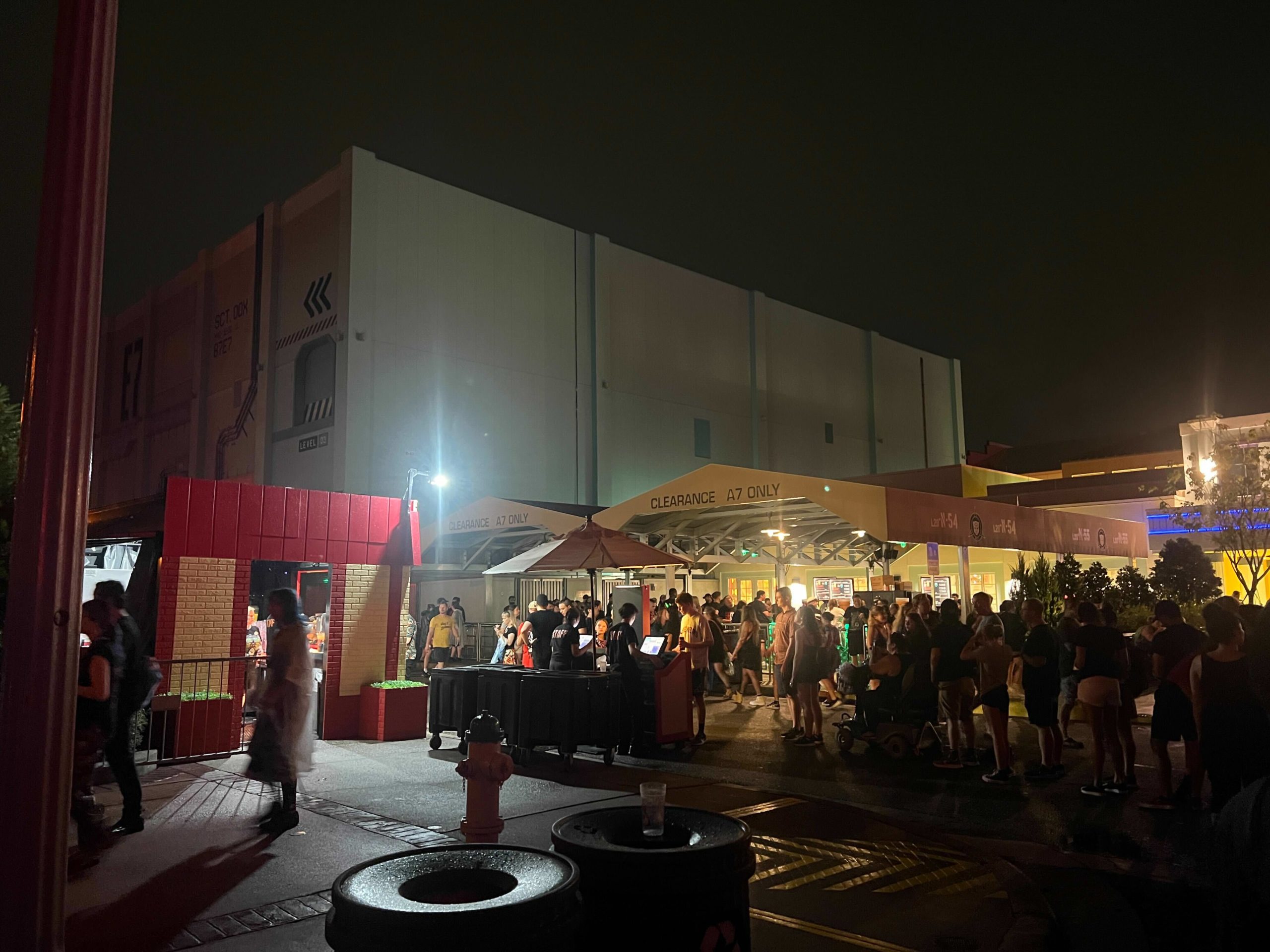 I'll discuss these more in a full HHN article. Still, I'd be remiss if I ignored some of the instantly popular aspects of this year's HHN.
First, there's a pizza place you have to try. I realize that's a strange mention here, but there's a reason.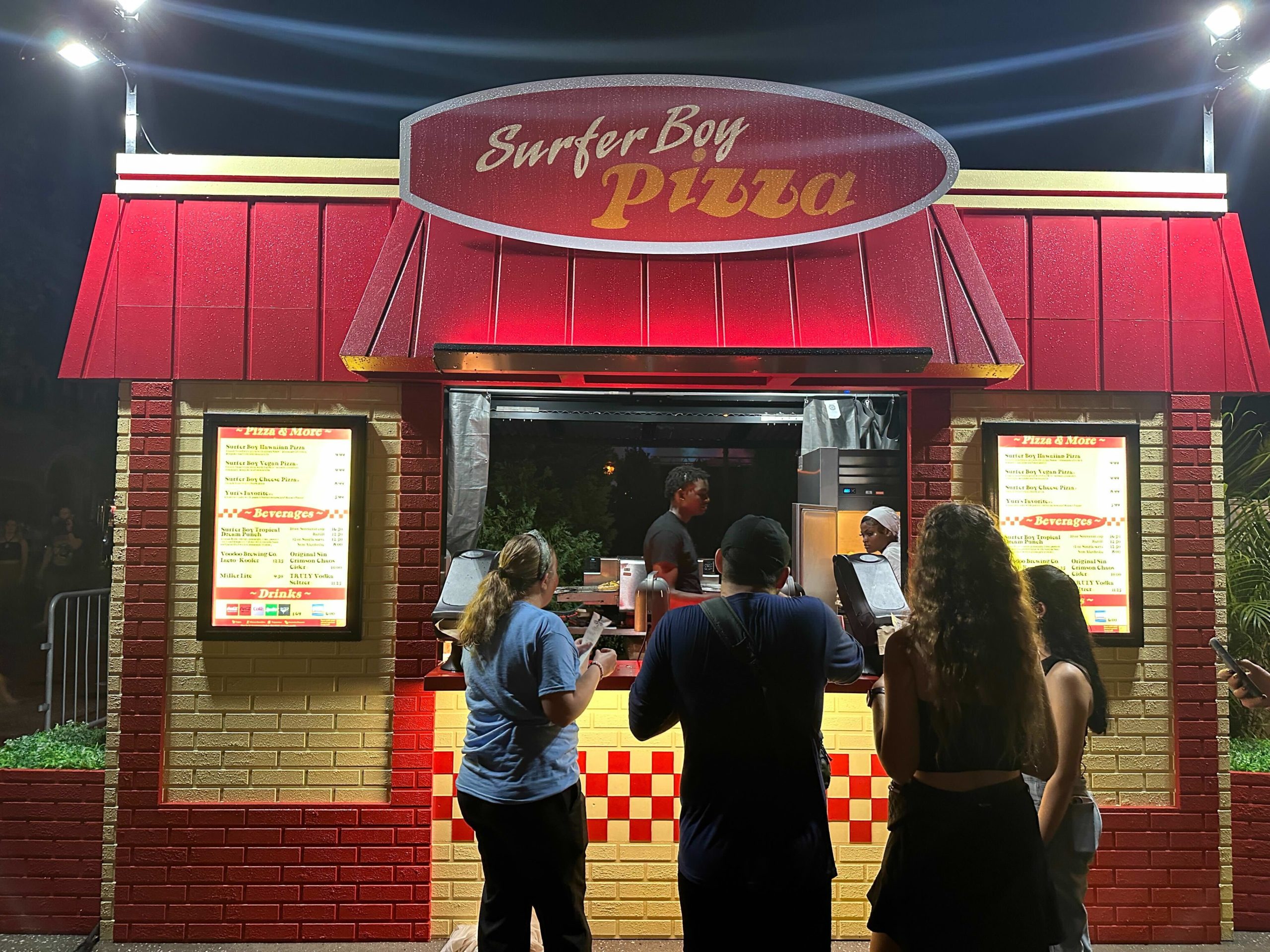 Remember Surfer Boy Pizza from Stranger Things? You'll find this pizza joint at HHN! Be aware that the line is long, though.
Our reporters indicated waits of 15-25 minutes just to get a slice. If you're hungry, you probably want something faster.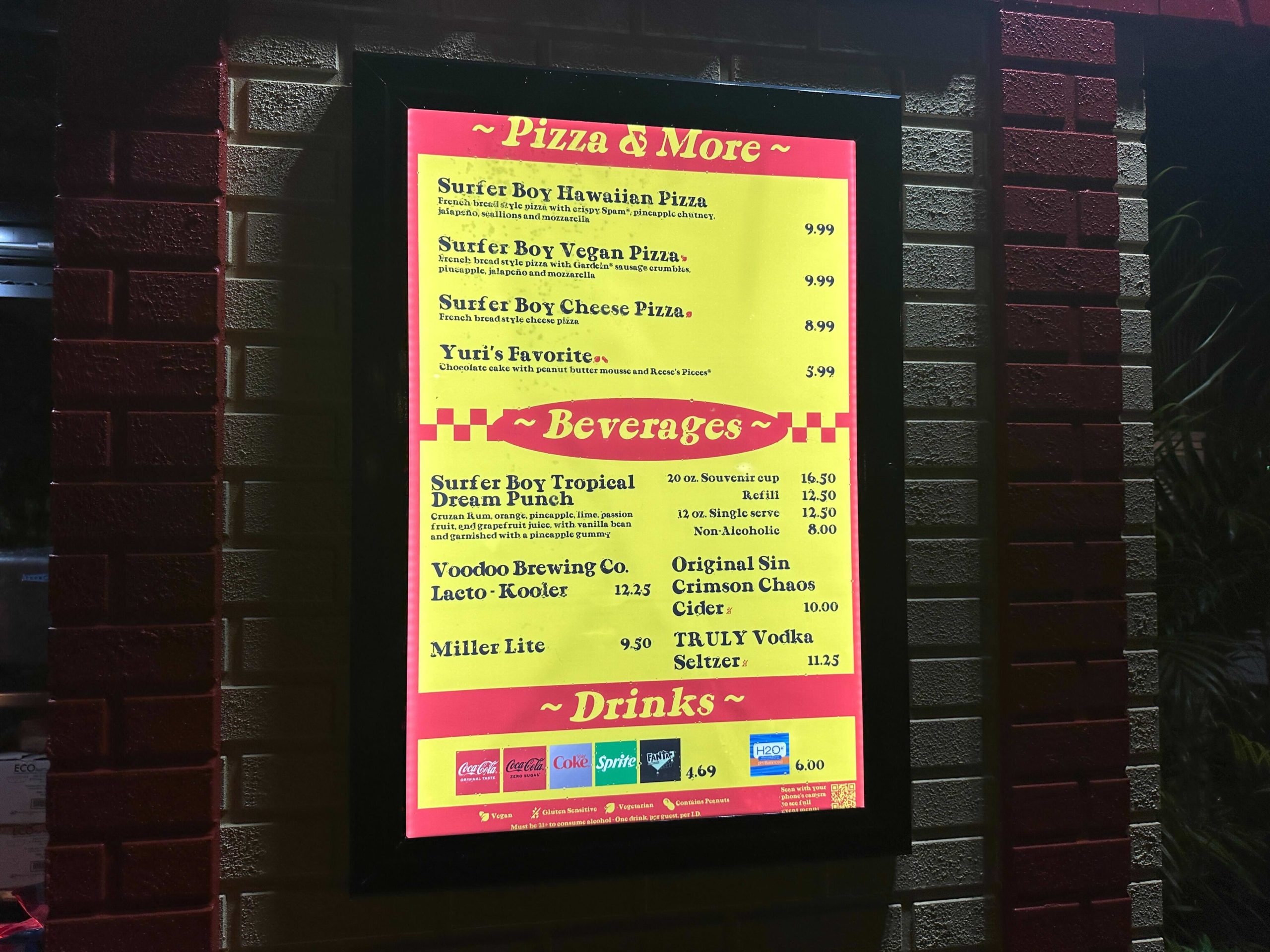 Conversely, if you're all about the theming, this is THE place to eat during HHN.
Also, the Death Eaters appear throughout the event. At one point, they even join together on stage, which is probably something Dumbledore's Army shouldn't allow.
Theme Park Miscellany
I'm only adding one theme park tidbit at the end of this week's article because this one's personal to me.
One of my earliest dates with my wife involved a Jimmy Buffett concert in Cleveland Heights.
Well, the date would have included that if Jimmy Buffett hadn't canceled. Alas, he did due to a health issue.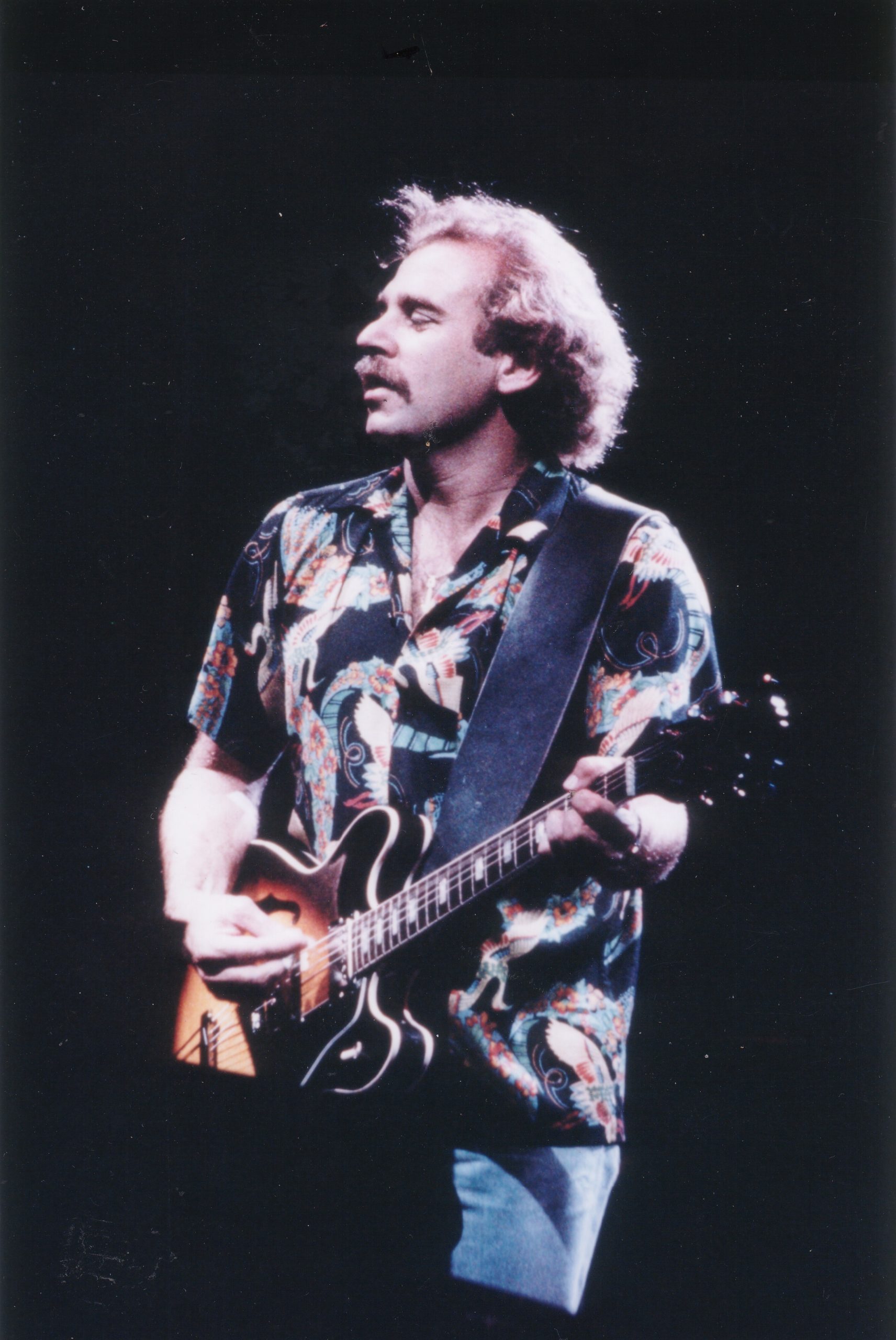 For a period of a quarter-century, that was literally the only show he ever canceled. My wife and I nearly killed Jimmy Buffett about 20 years ago.
We're both loyal Parrotheads and have eaten at many Margaritaville restaurants, including the one at Universal CityWalk Orlando.
Like countless other loyal fans, we're devastated by the news that the remarkable musician has died at the age of 76 years old.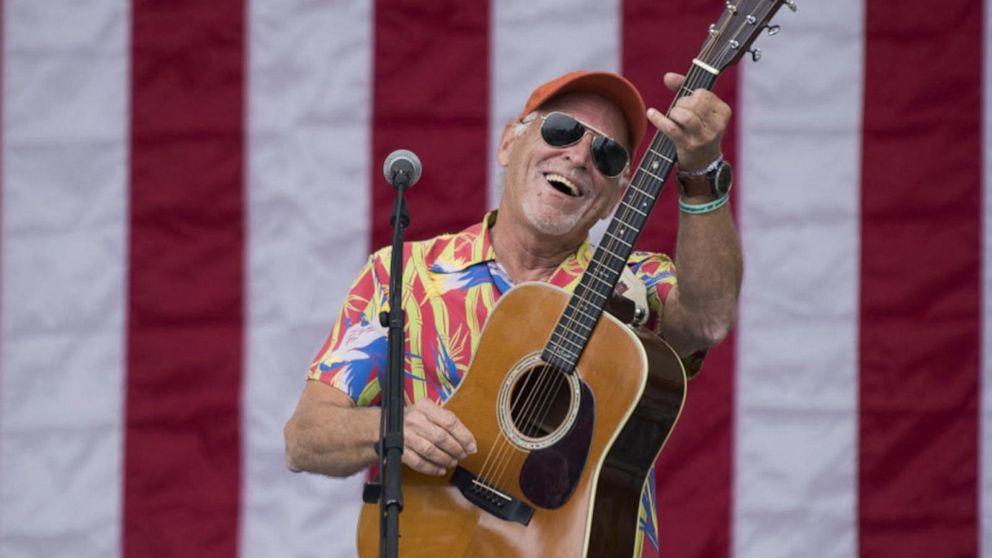 Buffett claimed only one top ten single throughout his illustrious career, but his devoted fans later helped two albums top the charts as well.
Over the years, Buffett became less a recording artist and more a cultural touchstone as his brand of lyrical escapism resonated with people like me.
In Praise of Jimmy Buffett
History will remember Buffett for several remarkable feats, not the least of which is that the man with ostensibly one solo hit single became a billionaire through his music.
Also, Buffett joins a small list of six (!) writers in history whose books topped The New York Times Bestsellers list in the categories of fiction and non-fiction.
Buffett blurred the line between reality and folk heroism with his unlikely lifestyle.
Many people this weekend are discovering that the Jamaican government once opened fire on U2's Bono, Jimmy Buffett, and their families.
That anecdote signifies only one of hundreds of impossible stories that are somehow true.
The world has lost one of its greatest lyricists and storytellers. Thankfully, Buffett's spirit will live on at places like Margaritaville at CityWalk.
His lifestyle inspired an entire escapist culture, one that will long outlast the person.
Universal Studios had integrated Buffett's iconography into some of its storytelling, perhaps most famously in Jurassic World.
RIP Jimmy Buffett who had .25 seconds of screen time in Jurassic World and knew exactly how to use it. pic.twitter.com/5IKYsRPMkl

— Katie (@KatiePZim) September 2, 2023
Buffett's Margaritaville appears in the film, as does Buffett himself.
I won't be surprised if Universal implements even stronger Buffett ties at a later date.
If you'd like to read more about the artist and his life, Melissa Roden eulogized Buffett yesterday.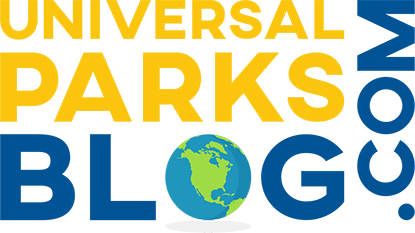 Thanks for visiting UniversalParksBlog.com! Want to go to Universal? For a FREE quote on your next Universal vacation, please fill out the form below and one of the agents from Let's Adventure Travel will be in touch soon!