Sneak Peek of The Bourne Stuntacular
The Bourne Stuntacular has been in technical previews for a couple of weeks.  But, it is now open at Universal Orlando and here is a sneak peek of the show.
The sneak peek was released on June 29th and not only provides a little glimpse at the show, but also has a few special guests from the films and a little behind the scenes look at how the Bourne Stuntacular was created.
The technology used in the show includes live actors/stuntmen performing stunts, an immense LED screen, and high tech props.  The performers climb to heights of over 22 feet in the air.  The audience will feel gusts of wind and the heat of flames from explosions during the show.  The hope is to place them right in the middle of the world of Jason Bourne.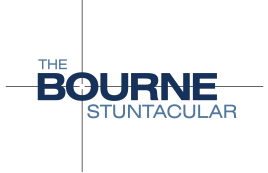 Universal does warn guests that due to the intense nature of the show, parental discretion is recommended.
Here is the official description from Universal Orlando's website:
The Bourne Stuntacular is now open at Universal Studios Florida. This stunt show leaves audiences marveling, "How on earth did they do that?" Through a cutting-edge fusion of stagecraft and film, you follow our hero Jason Bourne across three continents as sinister characters pursue him, hoping to bring him in. He dangles from a helicopter in Dubai. He's chased across rooftops in Tangier. He's pursued on his motorcycle through Virginia. There are fistfights, shootouts and danger at every turn. You don't just watch it. You feel it.
Thanks for visiting Universal Parks Blog. Need help with your Universal Vacation. Contact me today. Best of all my services are absolutely FREE! Get in touch via email at Renee@LetsAdventureTravel or follow along on Facebook. Thinking about your next adventure? There are fantastic 2020 bargains to be had and 2021 packages will be available in just a few short months! Fill out our form below to get your FREE, no-obligation quote from Let's Adventure Travel!
Are you ready to start planning your next adventure? Contact me today for your FREE, no obligation quote for a Universal Studios vacation!