UniversalParksBlog News for October 5, 2020
Volcano Bay goes dormant, Halloween Horror Nights has returned from the dead, and dinosaurs board a roller coaster.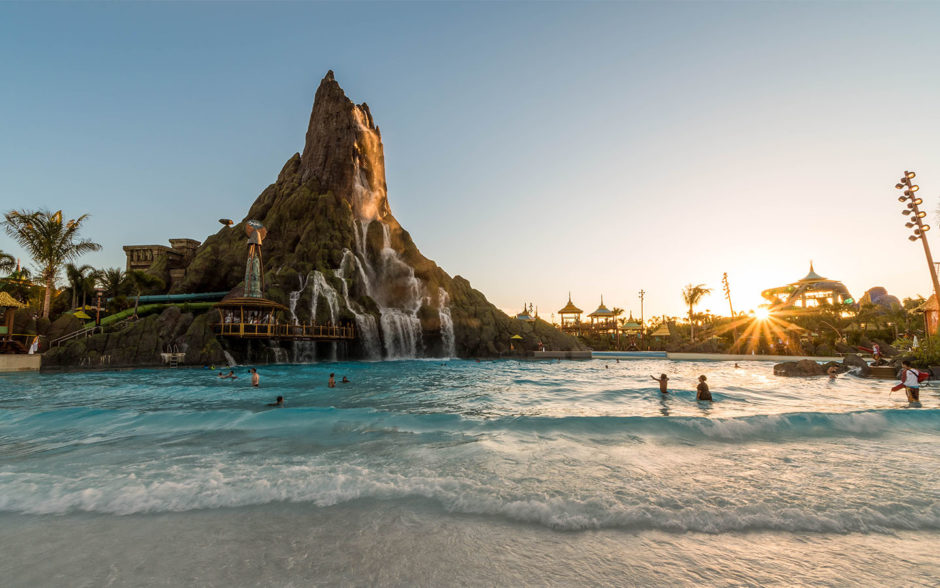 What in God's name am I talking about? You'll find out in the latest UniversalParksBlog News.
Volcano Bay Will Close for the Winter
Universal Orlando Resort claims that it operates three theme parks, which isn't wholly accurate.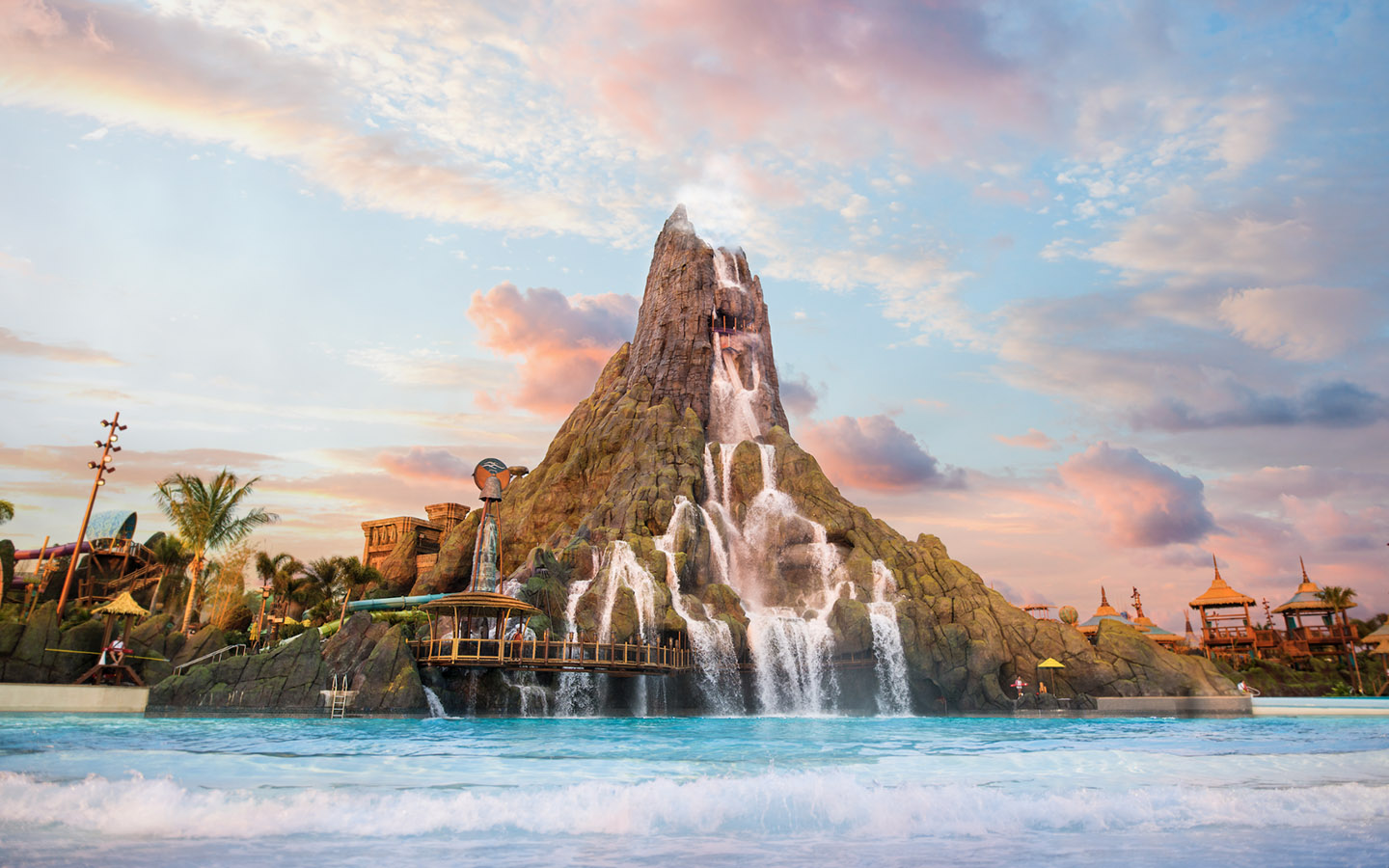 One of those places, Volcano Bay, qualifies as a waterpark rather than a theme park.
Universal officials describe it as the latter because they're understandably proud of the theming at the waterpark. I mean, an active volcano talks to you!
Part of the theming at Volcano Bay explains why the park opens year-round. Active volcanoes don't go dormant during the winter…until now.
For the first time ever, Volcano Bay will take a winter break, as the waterpark will close on November 2nd. Yes, that's less a month from now.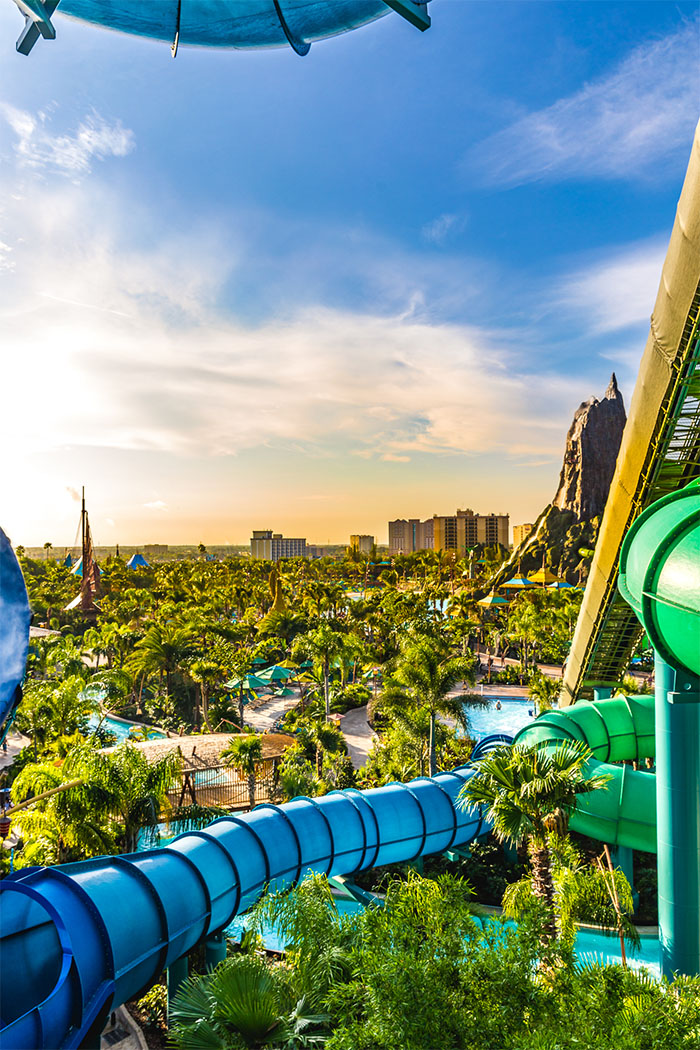 Volcano Bay will remain closed until March 1st…at worst. Universal executives have indicated that they're targeting a date before March 1st to return.
However, in the worst-scenario, Volcano Bay will reopen on March 1st. So, we're about to lose access for five months.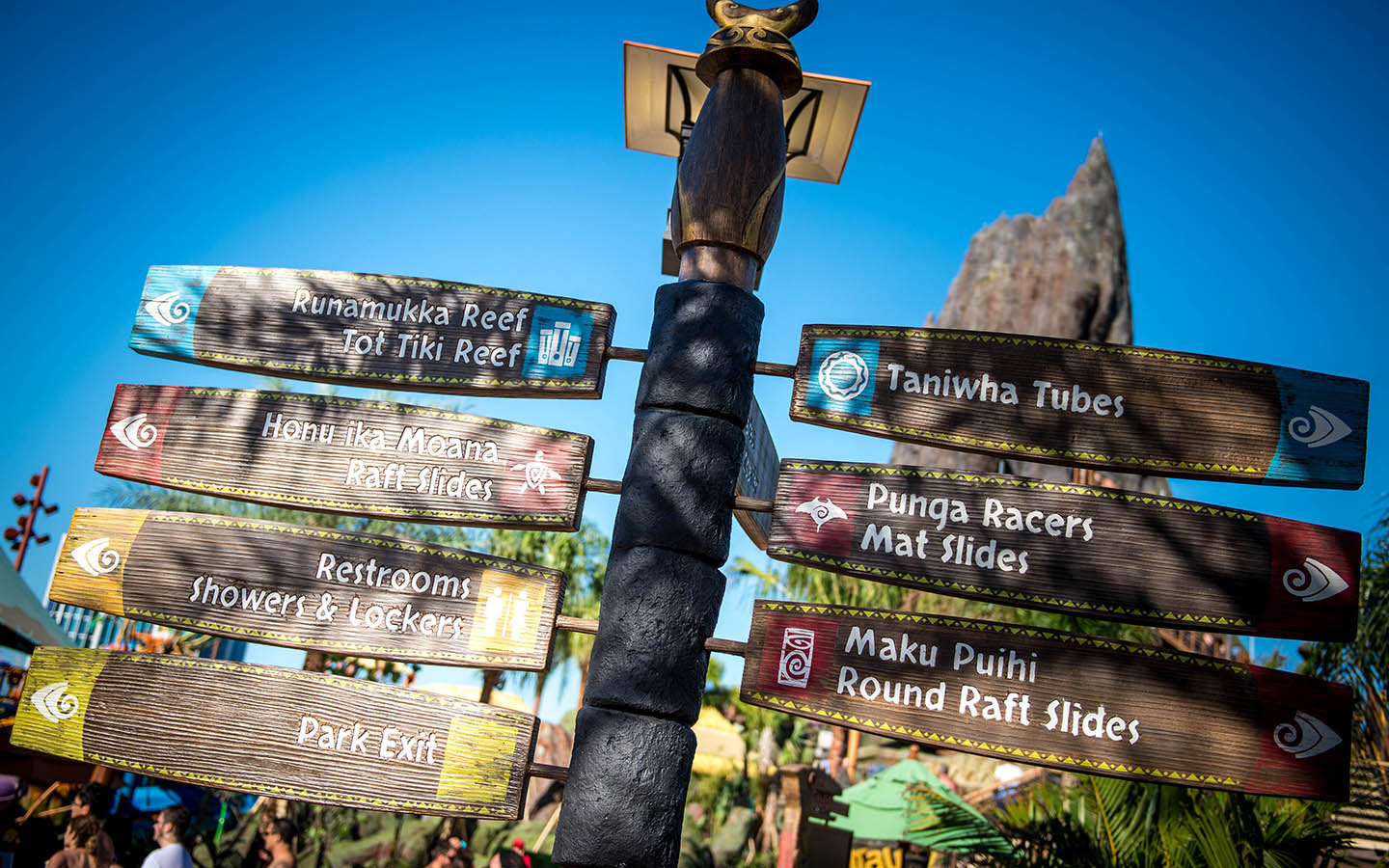 Superfans of Volcano Bay should head to the waterpark in October to take advantage of its greatness.
Realistically, Universal is taking the correct approach here. Demand at Volcano Bay has lessened due to Coronavirus concerns.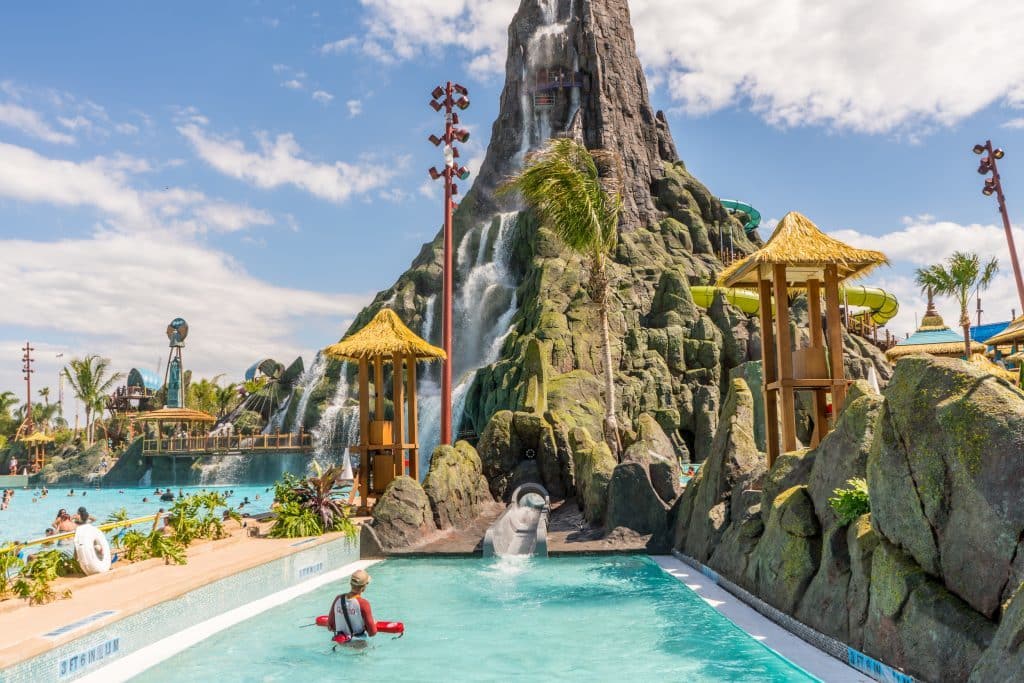 Meanwhile, UniversalParksBlog has recounted details about multiple injuries and lawsuits involving two Volcano Bay rides.
The waterpark can and should use this time to enhance the current safety measures in place on these two attractions.
Plus, Volcano Bay can add a bit more theming, guaranteeing that it'll return better than ever in early 2021!
By the way, Universal has confirmed that it will add days to annual passes impacted by these changes. So, you'll still get all 12 months that you paid for.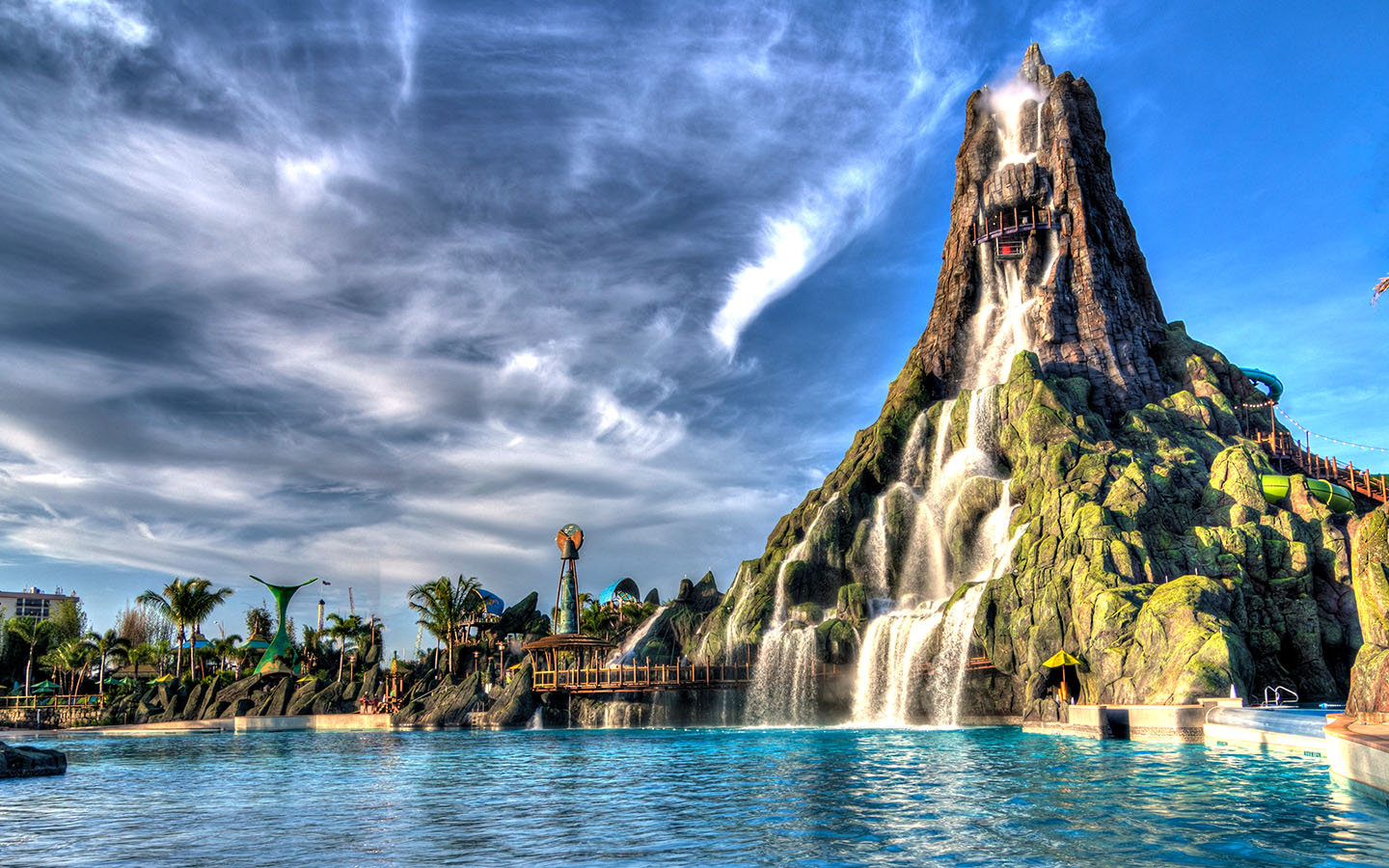 Halloween Horror Nights Makes a Bit of a Comeback
If you've read UniversalParksBlog over the past few weeks, you already know the details here. And if you haven't, shame on you!
I kid, but you really should make it a part of daily internet viewing. That way, you'd know that Universal canceled Halloween Horror Nights for 2020.
However, I mentioned in the previous update that hope had arisen thanks to the unexpected testing of two houses.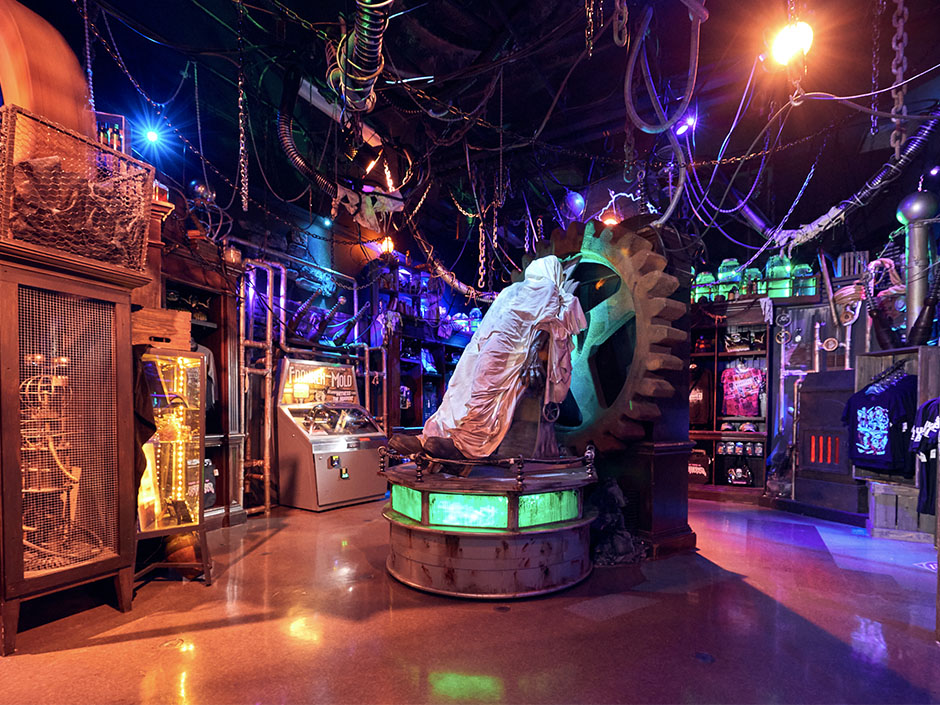 Universal officials examined the plans in place for the various houses.
Then, they selected two that they felt would represent the Halloween Horror Nights (HHN) brand.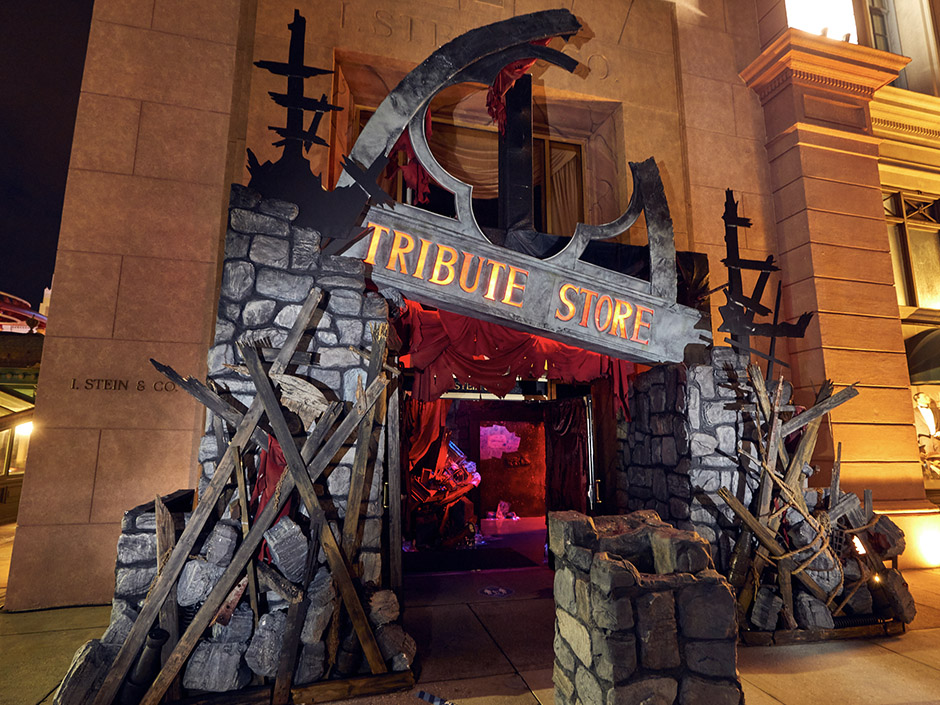 The other consideration involved safety precautions, as Universal needs its HHN houses to maintain social distancing policies and other COVID-19 measures.
So, Universal settled on Revenge of the Tooth Fairy and Bride of Frankenstein Lives as its 2020 HHN houses.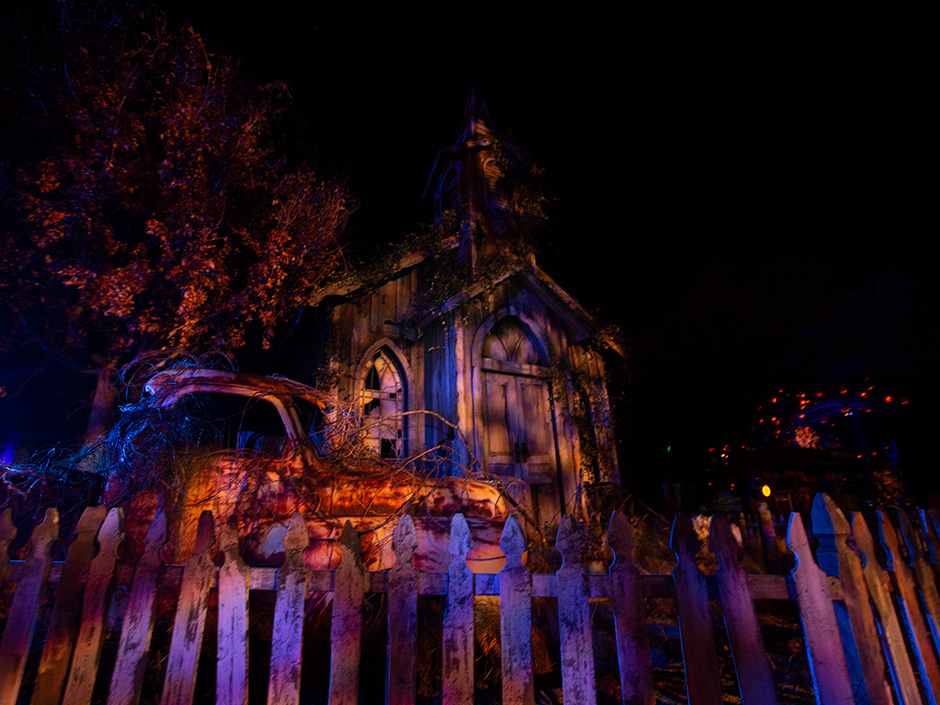 Here's a video of Bride of Frankenstein Lives:
And here's what Revenge of the Tooth Fairy looks like.
Last time, I stated that the testing indicated that Universal may keep these houses open throughout October.
Well, that's precisely what has happened. Universal has chosen to operate a limited version of Halloween Horror Nights during 2020.
Everything is now open, including a merchandise store and some restaurants selling terrifying food and drinks.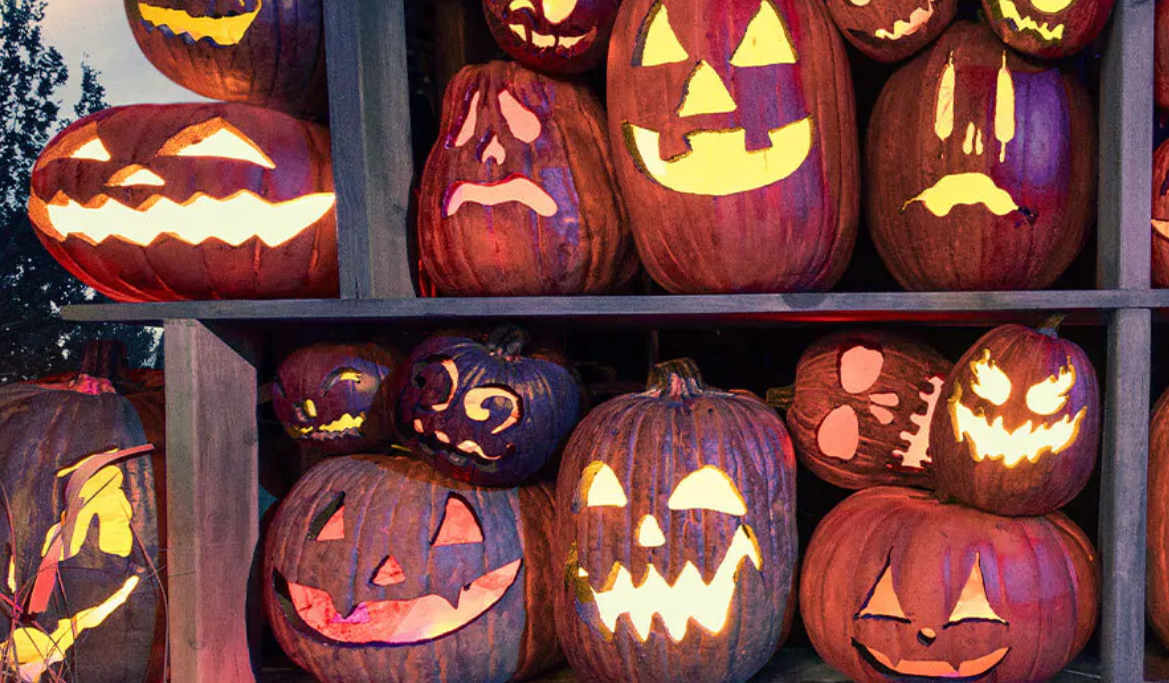 The one caveat here involves demand. I don't have to tell you how popular Halloween Horror Nights has become in recent years.
With only two houses open, park guests are swarming the virtual queue the instant that it opens.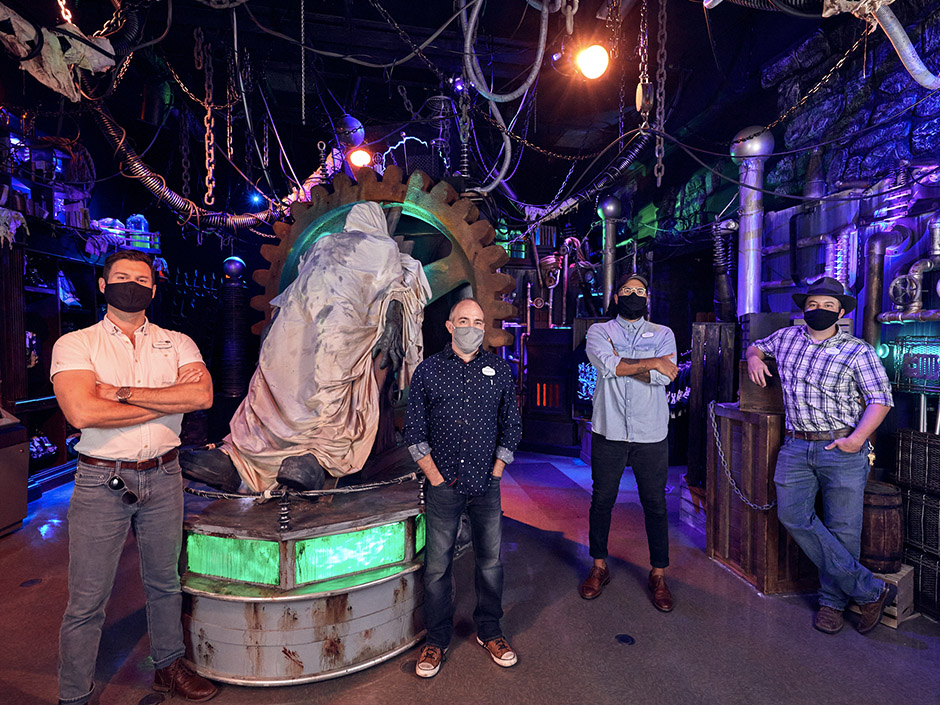 If you want to visit these houses, you should plan to be in the park when it opens and then immediately try to book a virtual pass for the houses.
Otherwise, you'll get shut out, and I'm not joking here. On some days, the houses have booked the full park day's capacity in two minutes!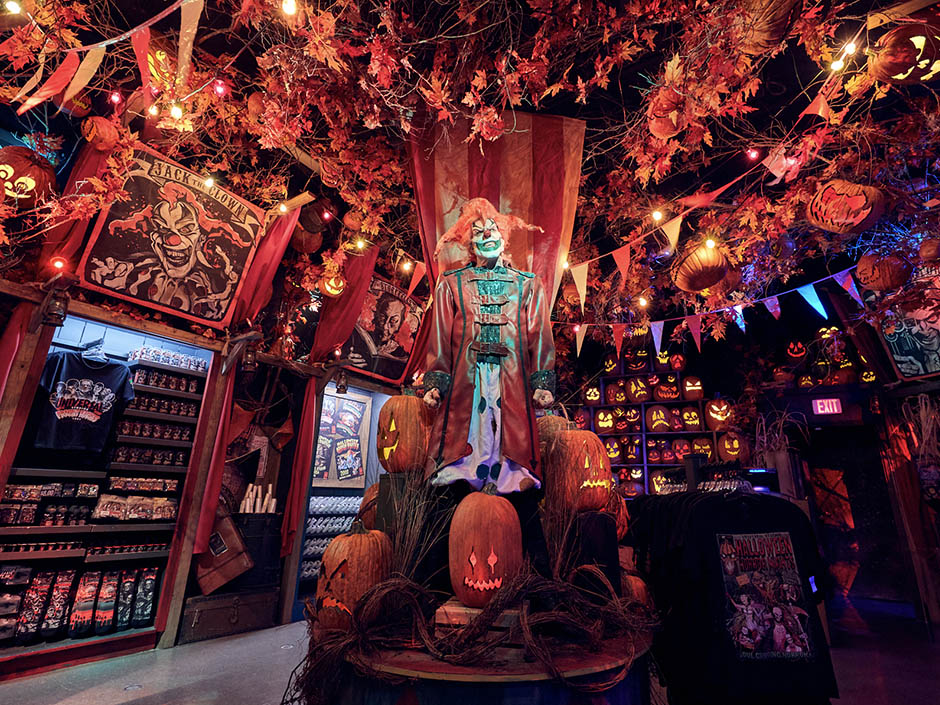 VelociCoaster Confirmed
I joked about this recently, as the whole thing has been weird.
Universal's Islands of Adventure is currently building a Jurassic Park-based roller coaster.
Aerial look at one of the openings in the dinosaur proof fence of Jurassic World VelociCoaster. Perforated metal at base, grey bars on top. pic.twitter.com/RMr7KsvfEt

— bioreconstruct (@bioreconstruct) October 5, 2020
Everyone knows it because a theme park cannot hide an outdoor roller coaster's tracks.
For whatever reason, Universal hasn't wanted to acknowledge the existence of this ride.
Aerial look at an Osprey at top of Jurassic World VelociCoaster.

A left, an interesting aspect of Popeye and Bluto's Bilge-Rat Barges. pic.twitter.com/YTdIAIAJnW

— bioreconstruct (@bioreconstruct) October 5, 2020
Perhaps the best comparison is if Disney acted like it wasn't building a Tron roller coaster in the heart of Tomorrowland despite the massive construction ongoing.
Universal's social media team has even mocked the situation, teasing people with tidbits about a mysterious surprise in the offing at Islands of Adventure.
Aerial view of recently painted rock work in Jurassic World VelociCoaster. Notice how track passes through the rock work. First launch is from left to right. A 6-car train is seen entering the second launch. pic.twitter.com/SG3PDU7J7l

— bioreconstruct (@bioreconstruct) October 5, 2020
Well, the joke has finally ended, as Universal has finally confirmed what everyone already knew.
The park will introduce a new Jurassic Park-themed roller coaster next summer. Yes, it's scheduled to debut before the Tron coaster across town.
A look at the neatly organized wiring of braking at top of the unannounced Jurassic Park roller coaster. pic.twitter.com/xwdtmuTuez

— bioreconstruct (@bioreconstruct) September 23, 2020
Yes, Disney announced a Tron roller coaster back in 2017. Universal acknowledged its competitor last week…and that one will arrive first.
Universal officials have a weird sense of humor.
Nightfall at Islands of Adventure. Zoom in to see an Osprey at top of Jurassic World VelociCoaster, and the pull-through test at right of center. pic.twitter.com/iDkeG9ncMB

— bioreconstruct (@bioreconstruct) October 5, 2020
Anyway, the new ride finally gets a name, and it's the VelociCoaster.
Universal didn't announce an exact date for next summer, but we're all excited to know that we're less than a year away from its debut.
If THIS doesn't make you want to join the hunt, then we don't know what will. pic.twitter.com/f1VXaloxG8

— Universal Orlando Resort (@UniversalORL) September 28, 2020
Other Universal Updates
I've got a few other exciting updates for you.
For starters, Universal has done a lovely thing for the greater Orlando community.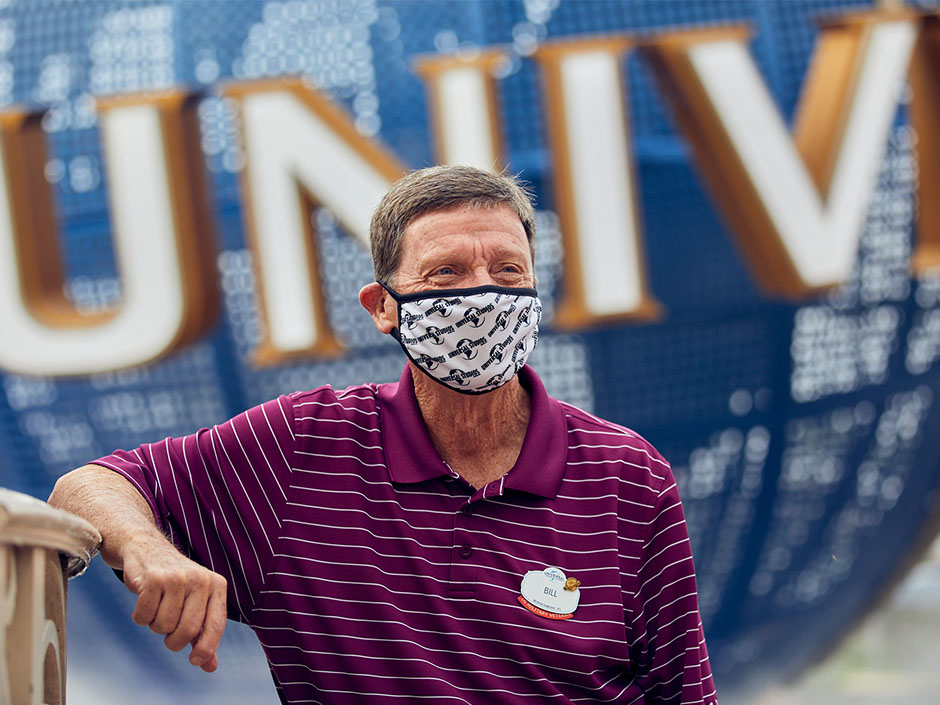 Central Florida has experienced an affordable housing crisis over the past decade. Coronavirus and its related layoffs have magnified the problem.
Universal has donated a prime piece of real estate close to International Drive.
On this 20 acres of land, Orlando will build a new housing community scheduled to open in 2022.
Universal didn't do this to buy goodwill, but it'll have that effect, as the company has helped out during a time of need for many.
The other Universal news of the moment involves various deals. Obviously, park attendance remains low, given everything going on in the world.
So, Universal has done three things to entice/reward loyal customers.
The previously discussed Passholder Appreciation Days didn't end on September 30th as expected.
Instead, Universal has extended them through Halloween.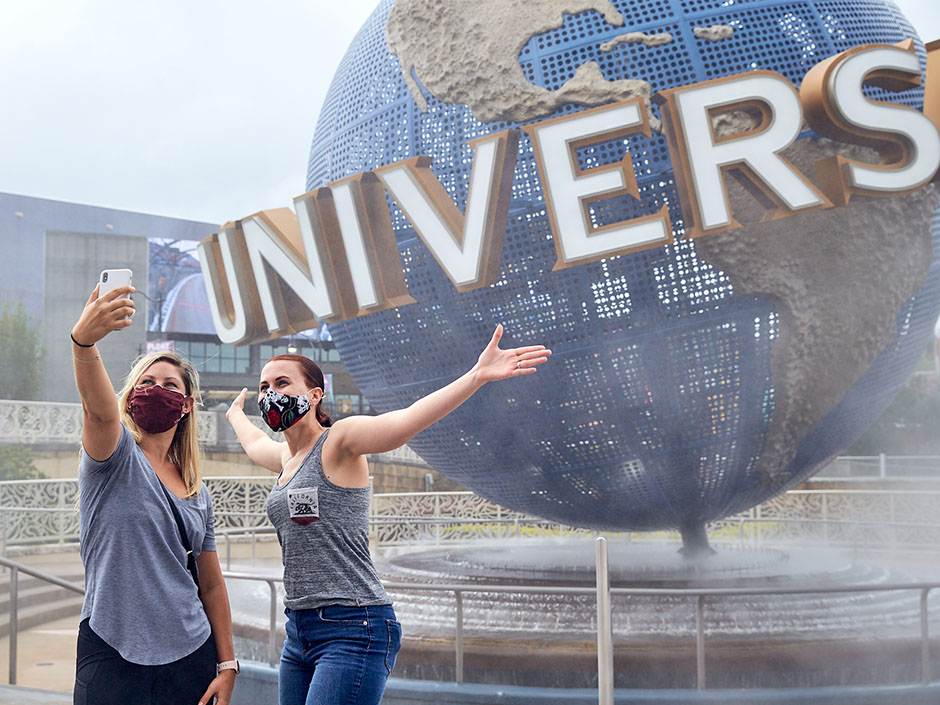 So, passholders continue to get early park access, discounts, and even some unique menu items. It's another nice gesture by Universal.
For those of you who don't already have park tickets, Universal's also offering a deal.
Anyone who buys a two-day ticket between now and January 6th receives three free days of park admission! That's five days for the price of two!
Finally, Universal has extended another deal. The parks are currently running a unique purchase offer.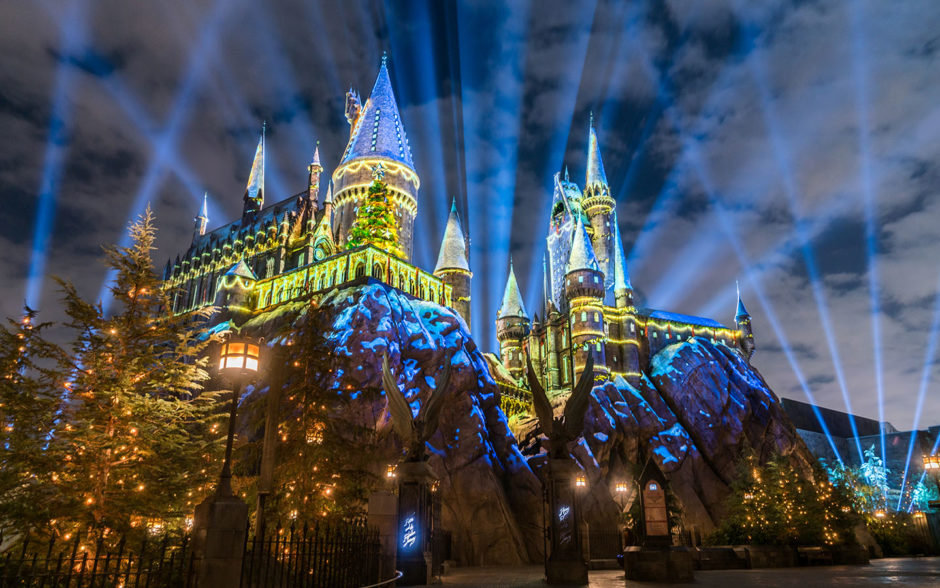 When you buy a single day's admission right now, you get park access every day through Christmas Eve! It's buy one, get about 90 for free!
This deal is almost too ridiculous to comprehend. Your best bet here is to contact an agent at Let's Adventure Travel to find out the details.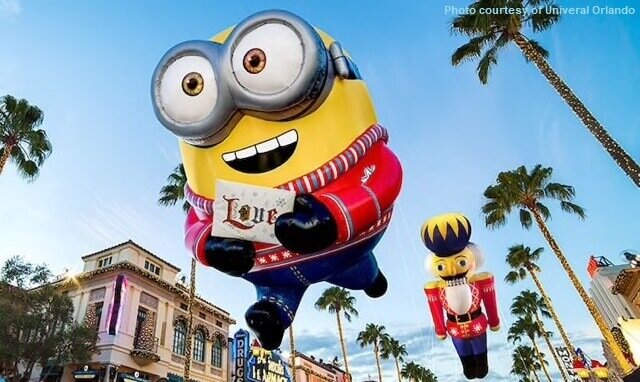 Universal's doing everything it can to entice guests to visit this year.
Thanks for visiting UniversalParksBlog.com! Want to go to Universal? For a FREE quote on your next Universal vacation, please fill out the form below and one of the award winning agents from Let's Adventure Travel will be in touch soon!