Get Your Shrek 4D Farewell Tee Before It's Too Late!
Who doesn't love Shrek and this classic Universal Orlando Attraction? The 4-D adventure is about to close in less than one week but you can commemorate your love for these characters and this awesome ride.
With just a few days left now is the time to grab those last- minute finds and awesome Shrek merchandise. Get Your Shrek 4D Farewell Tee Before It's Too Late!
Fabulous Limited Shrek Tee
Wow! Check out this Shrek 4D Farewell Tee! The crew neck, short sleeve tshirt is the perfect souvenir.
Great for fans of the movies, characters, and attraction!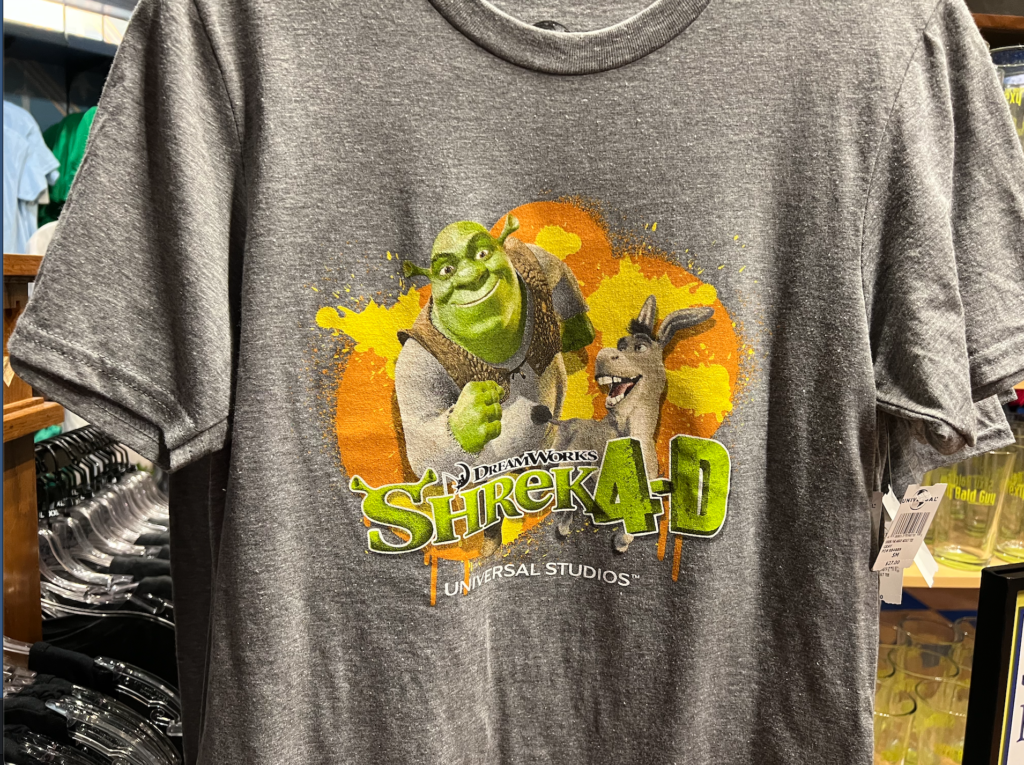 The ash gray T-shirt features Shrek and Donkey on the front. Shrek 4-D appears in bright green with splashes of orange and yellow behind.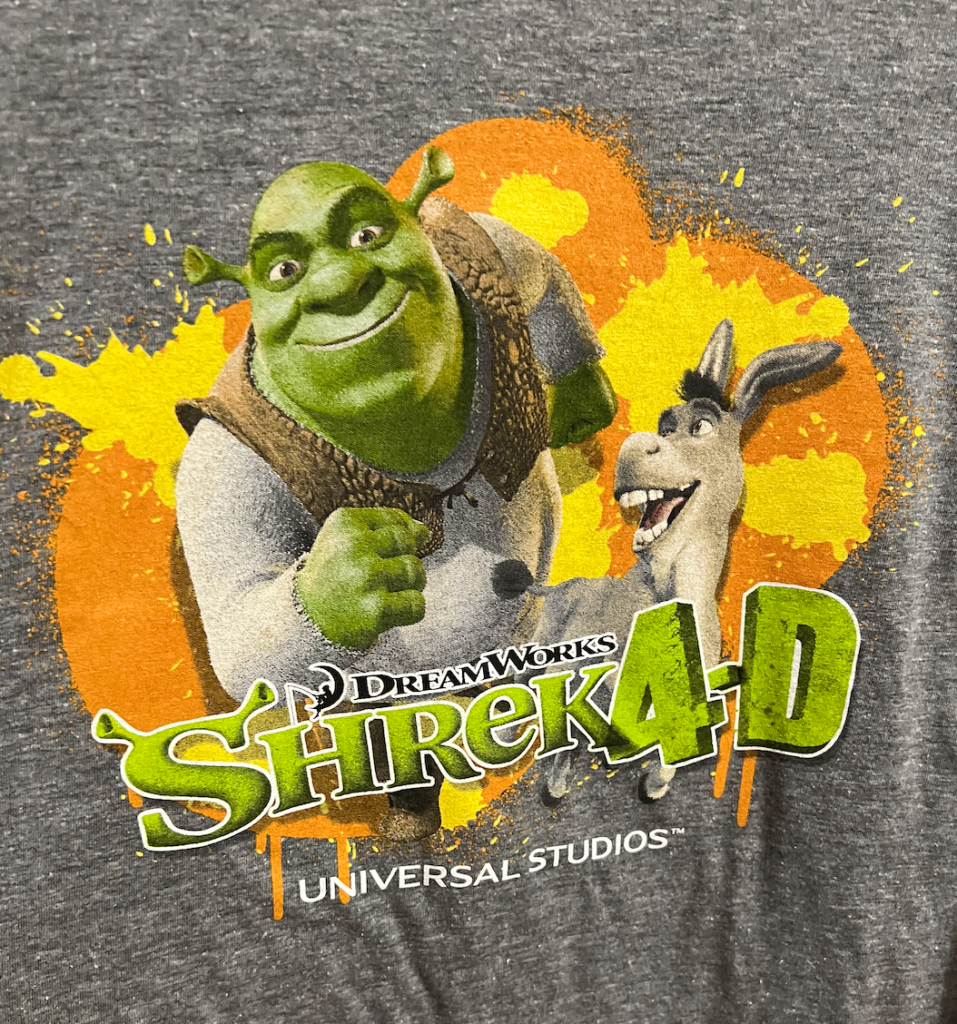 The back features yellow and greens with neon green images of Shrek and Donkey. "Going far far away" and the operational dates "2003 to 2022" also appear.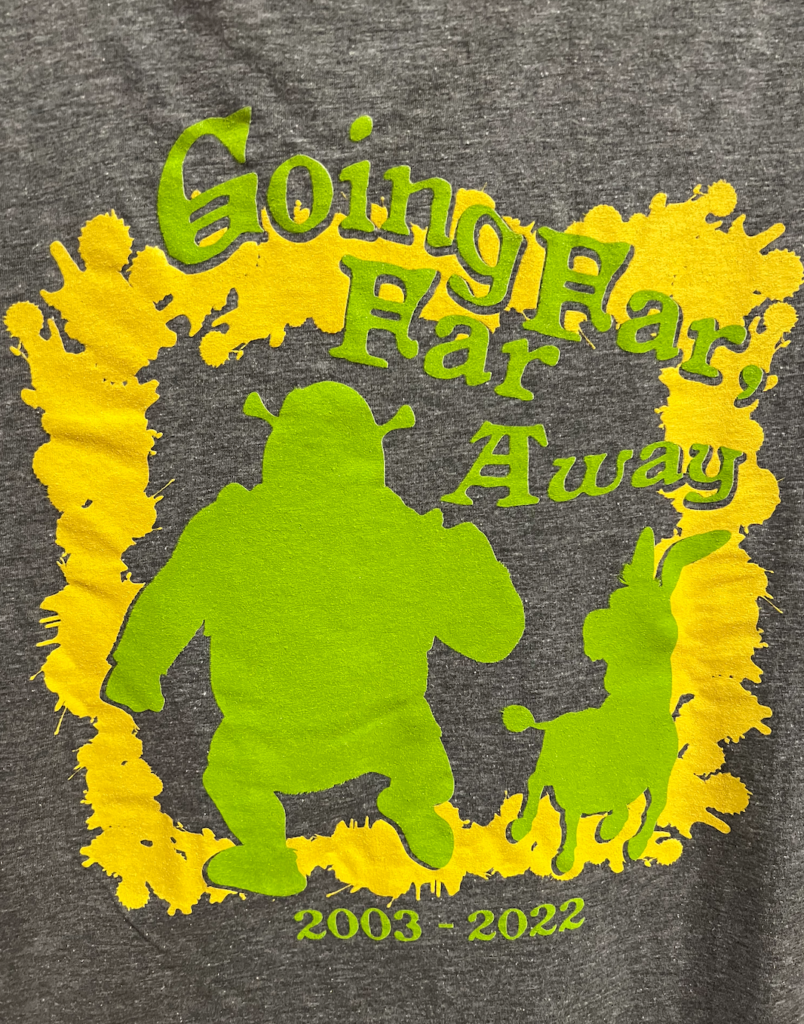 The Shrek 4D Farewell Tee is only availale while supplies last. It retails fo $27.
It is sure to be popular so act fast!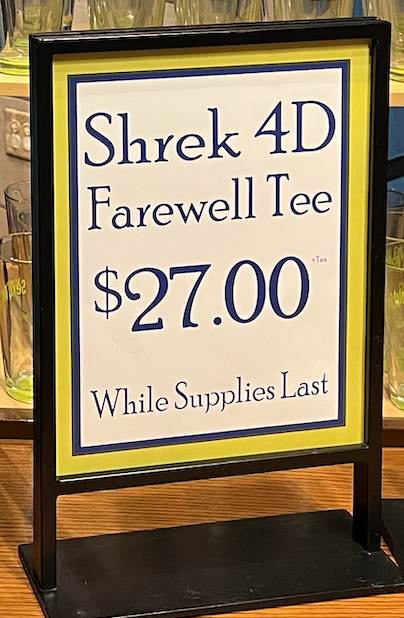 Good bye to Shrek
This past Fall, Universal Orlando confirmed that it plans to close the Shrek 4D attraction and adjoining gift shop permanently. The popular attraction enjoyed a 17-year run at Universal Studios Florida.
The attraction first opened at Universal Studios in 2003 and transports guests into the popular films. The fan-favorite ride opened in 2003 and follows Shrek, Donkey, Princess Fiona, and  Lord Farquaad through an epic adventure.
Universal has not made any announcement what will replace Shrek 4D. But be sure to follow along with us at UniversalParksblog.com to stay in the know.
Thanks for visiting UniversalParksBlog.com! Want to go to Universal? For a FREE quote on your next Universal vacation, please fill out the form below and one of the agents from Let's Adventure Travel will be in touch soon!