Universal Orlando Resort Wait Times for April 2022
Universal Studios' American theme parks haven't required guests to wear face masks for the first time in two years. As I mentioned last time, that policy change occurred mere days before our previous batch of wait times. So, it hadn't fully impacted the parks yet.
Now, we've had a month to study whether guests visited more after Universal dropped its mask requirements. Here's what we've learned about Universal Studios' wait times for the past month.
Universal Studios Florida – The Big Three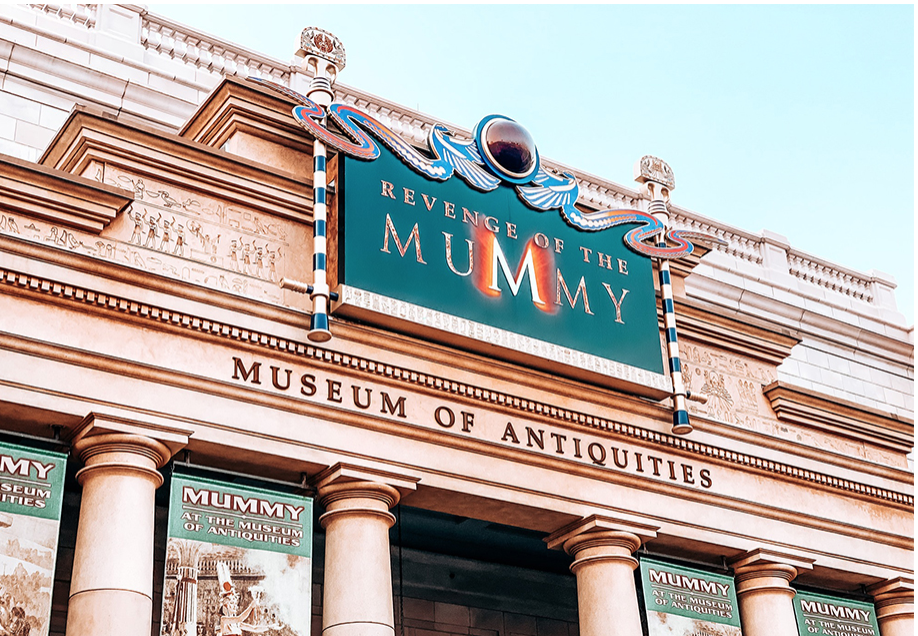 In case you haven't read previous wait time articles, I'll explain the park's behavior here. Universal Studios Florida ordinarily includes an upper-tier and then the rest of the attractions.
I call that top tier The Big Four. However, one of those rides, Revenge of the Mummy, is currently undergoing renovations. So it's unlikely to return before August.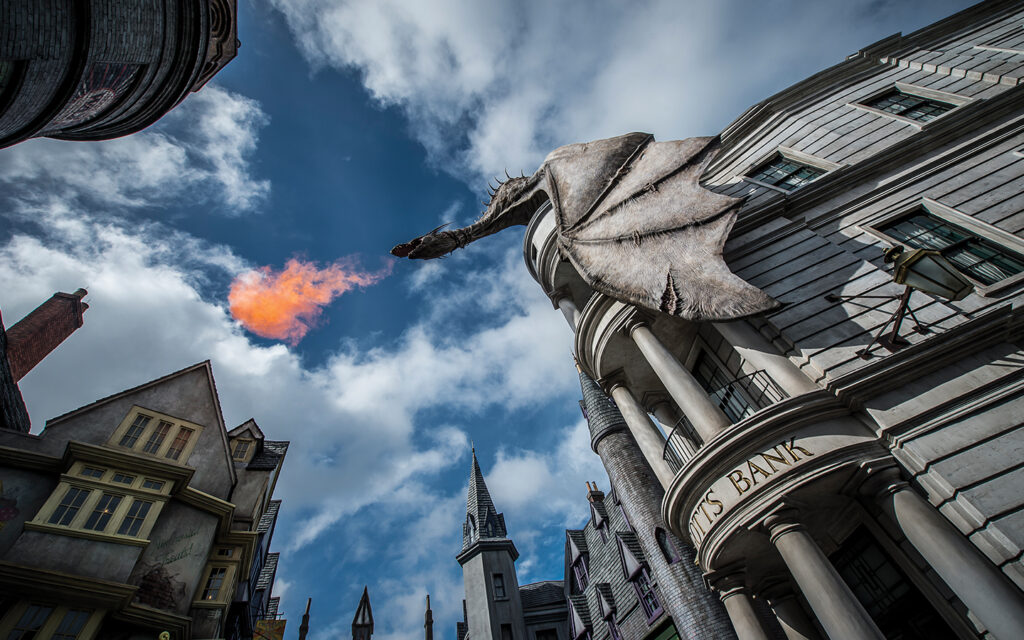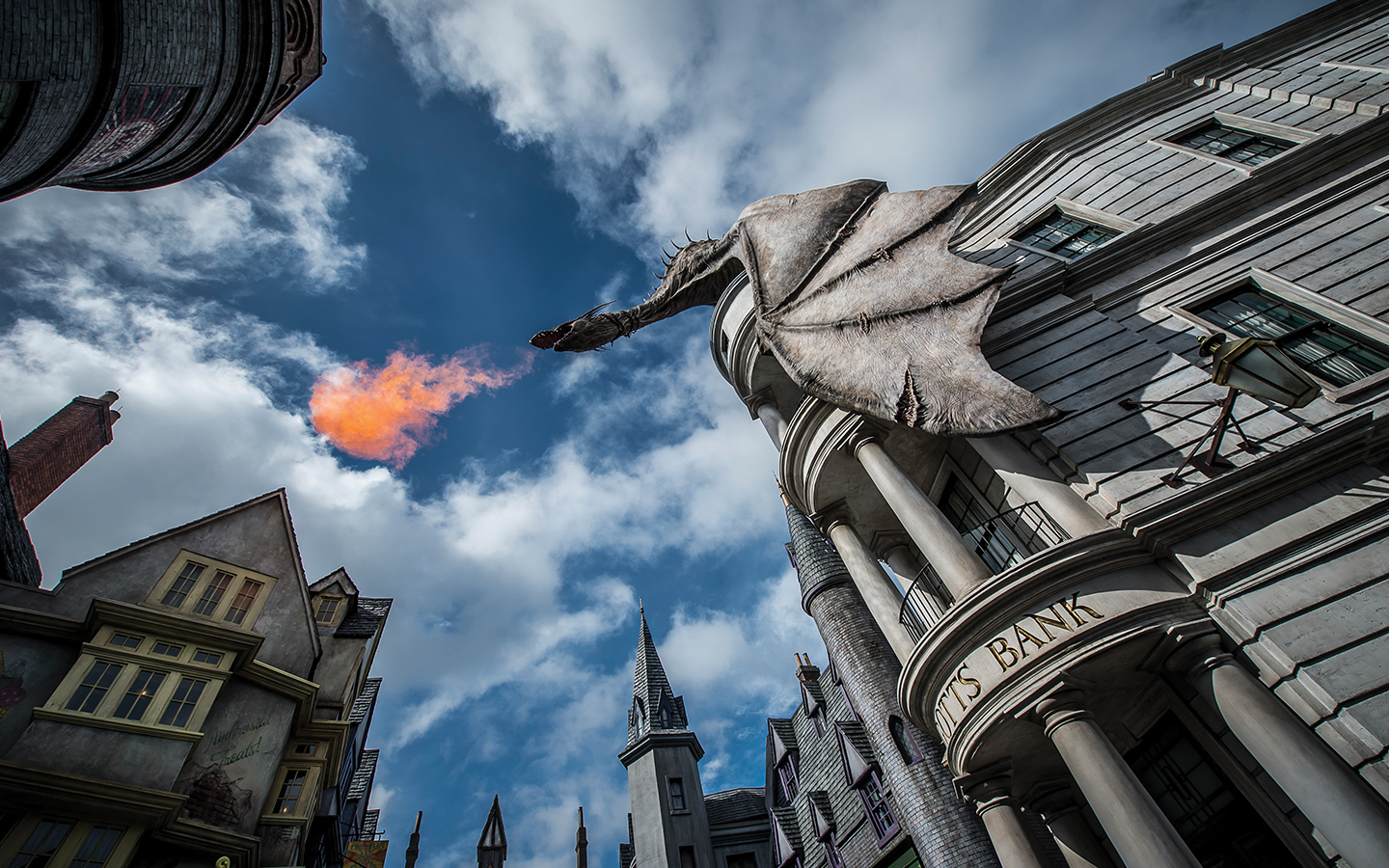 So, we're tracking a Big Three throughout the spring and summer. Of course, the most popular of those attractions is Harry Potter and the Escape from Gringotts.
The second-most popular Harry Potter attraction at Universal Orlando Resort averaged a wait time of 64 minutes during the past month. That's a modest increase of six minutes from last time. So, the line size went up by less than 10 percent.
Hollywood Rip Ride Rockit, the beloved roller coaster, added some new music this past month, which may have contributed to its increased waits.
Last time, Hollywood Rip Ride Rockit averaged a 45-minute wait, but that total increased to 55 minutes over the past month. That's a 22 percent gain.
The final member of The Big Three, Despicable Me Minion Mayhem, came with a wait of 43 minutes, up three minutes from last time.
This ride's waits have remained relatively static in 2022. However, Minions: The Rise of Gru will debut in theaters on July 1st. That could boost crowd sizes in the coming weeks, probably from mid-June through early August.
Universal Studios Florida – Everything Else
Here are the other average wait times at the park for the past month:
The Simpsons Ride – 36 minutes, up 15
Transformers: The Ride 3-D – 33 minutes, up 5
Hogwarts Express – King's Cross Station – 32 minutes, down 1
MEN IN BLACK Alien Attack – 30 minutes, up 4
Fast & Furious – Supercharged – 25 minutes, up 9
Kang & Kodos' Twirl 'n' Hurl – 22 minutes, up 4
T. Adventure – 21 minutes, down 1
Woody Woodpecker's Nuthouse Coaster – 19 minutes, up 7
Race Through New York Starring Jimmy Fallon – 17 minutes, up 6
The average Universal Studios Florida attraction required a wait of 33 minutes, up six minutes from last time. In looking at the data, it's readily apparent that attendance increased at the parks. So, the rising tide lifted all boats.
I suspect that these numbers will only grow larger in the coming months before dropping again in late August and September.
Universal's Islands of Adventure
Notably, Islands of Adventure's crowd behavior isn't always a stereo replication of Universal Studios Florida. Sometimes, this park possesses a mind of its own and is often unpredictable. However, some things are easy to predict.
To wit, the top ride is once again Hagrid's Magical Creatures Motorbike Adventure. The second-newest roller coaster at the park averaged a wait of 70 minutes. That's actually down two minutes from last time. So, there's that.
Last time, we'd mentioned an aberration involving Dudley Do-Right's Ripsaw Falls. The ride's wait time had increased to 52 minutes. However, that total reflects only a partial month of park traffic. Universal performed its annual refurbishment, which skewed the results.
Now that the ride has returned, its data has come back to its expected range. For the past month, it averaged a wait of just 32 minutes. So, we knew that was wrong at the time, and the new data has proven it.
Here's everything else at Islands of Adventure:
Flight of the Hippogriff – 62 minutes, up 32 minutes
Jurassic World VelociCoaster – 54 minutes, up 4
Pteranodon Flyers – 42 minutes, up 11
Incredible Hulk Coaster – 41 minutes, up 9
The Amazing Adventures of Spider-Man – 40 minutes, up 2
The High in the Sky Seuss Trolley Train Ride! – 40 minutes, no change
Harry Potter and the Forbidden Journey – 38 minutes, down 4
Skull Island: Reign of Kong – 36 minutes, up 2
Poseidon's Fury – 33 minutes, n/a
Hogwarts Express – Hogsmeade Station – 32 minutes, up 4
Jurassic Park River Adventure – 22 minutes, down 33
Storm Force Accelatron – 12 minutes, up 7
Doom's Fearfall – 11 minutes, down 2
Popeye & Bluto's Bilge-Rat Barges – 9 minutes, n/a
The Cat in the Hat – 8 minutes, up 1
One Fish, Two Fish, Red Fish, Blue Fish – 8 minutes, down 7
The average Islands of Adventure attraction required a wait of 32 minutes, which is down two minutes from last time. So, the parks diverged with their behavior this past month.
Part of the issues stems from the return of two less popular attractions.
Bilge-Rat Barges was undergoing renovations last time, while Poseidon's Fury only recently opened.
The latter attraction also hasn't stayed operational much. So I wouldn't trust that sample size, either. We'll have a better idea of its average wait time next month.
Thanks for visiting UniversalParksBlog.com! Want to go to Universal? For a FREE quote on your next Universal vacation, please fill out the form below and one of the agents from Let's Adventure Travel will be in touch soon!
Feature Photo:Universal