Universal Studios Wait Times for May 2022
Spring Break and the Easter holiday have come and gone at Universal Orlando Resort.
We definitely felt their impact at the parks, though. Crowds gathered from all around to spend their vacations at Universal Studios.
For this reason, you can probably expect this month's wait times to go up from last time.
Here are the average wait times at Universal Studios for the past month.
Universal Studios Florida – The Big Three
As we've discussed many times, Universal Studios Florida owns and operates innumerable attractions.
However, four of them have proven more popular than the rest. At the moment, one of those four is currently closed, though.
Revenge of the Mummy may return sooner than we'd expected, possibly by mid-July.
Until then, the park only hosts three attractions with significant wait times.
The alpha among them is Harry Potter and the Escape from Gringotts, which has dominated park traffic since its opening in 2014.
During the past month, the anchor attraction at The Wizarding World of Harry Potter's Diagon Alley required an average wait of 52 minutes.
Notably, that's a drop of 12 minutes. Hmm, maybe this month's article will not go the way I'd anticipated.
Let's check Despicable Me Minion Mayhem for comparison. That ride averaged a wait of 58 minutes, up 15 minutes from last month.
Okay, now I don't know what to expect. I guess people were hanging out less at Harry Potter Land but more at the front of the park?!
I'm gonna need a tiebreaker. The final entrant in the big three is Hollywood Rip Ride Rockit, which increased to 63 minutes last month as opposed to 55 minutes previously.
Don't you just hate mixed signals?
Universal Studios Florida – Everything Else
Okay, virtually anything is possible for the rest of the park. I'm still expecting overall increases in wait times, though.
Transformers: The Ride 3-D – 50 minutes, up 17
The Simpsons Ride – 46 minutes, up 10
Hogwarts Express – King's Cross Station – 45 minutes, up 13
MEN IN BLACK Alien Attack – 44 minutes, up 14
Fast & Furious – Supercharged – 39 minutes, up 14
Kang & Kodos' Twirl 'n' Hurl – 33 minutes, up 11
Woody Woodpecker's Nuthouse Coaster – 30 minutes, up 11
T. Adventure – 32 minutes, up 11
Race Through New York Starring Jimmy Fallon – 28 minutes, up 11
Okay, these totals are more in line with my expectations. In fact, this data provides an excellent lesson in theme park crowd behavior.
When more people are at the parks, the less popular attractions suddenly witness massive gains in crowd size.
So, Escape from Gringotts may not go up much, but random rides like Race Through New York and Fast & Furious suddenly surge in popularity.
Overall, Universal Studios attractions averaged a wait of 40 minutes, an increase of seven minutes or 21 percent. That's about what I would have expected.
Universal's Islands of Adventure
At Islands of Adventure, we don't have a big three, just a big one.
Since its opening in 2019, Hagrid's Magical Creatures Motorbike Adventure has dominated the landscape at Universal Studios.
Even other roller coasters and rides at The Wizarding World of Harry Potter cannot compare to this majestic rider experience.
For the past month, the Hagrid coaster tipped the scales at 98 minutes, a massive 28-minute increase from last time. But, unfortunately, that's 40 percent more wait time.
Obviously, the ride's totally worth the extra effort. Still, this escalation ably demonstrated the impact of Spring Break and holiday crowds at the parks.
Here are the other average wait times at the park for the past month:
Flight of the Hippogriff – 70 minutes, up 8
Jurassic World VelociCoaster – 61 minutes, up 7
The Amazing Adventures of Spider-Man – 55 minutes, up 15
Incredible Hulk Coaster – 55 minutes, up 14
Harry Potter and the Forbidden Journey – 54 minutes, up 16
Dudley Do-Right's Ripsaw Falls – 53 minutes, up 20
Skull Island: Reign of Kong – 53 minutes, up 17
Pteranodon Flyers – 52 minutes, up 10
The High in the Sky Seuss Trolley Train Ride! – 50 minutes, up 10
Jurassic Park River Adventure – 43 minutes, up 21
Poseidon's Fury – 40 minutes, up 7
Hogwarts Express – Hogsmeade Station – 34 minutes, up 2
One Fish, Two Fish, Red Fish, Blue Fish – 23 minutes, up 15
Popeye & Bluto's Bilge-Rat Barges – 21 minutes, up 12
The Cat in the Hat – 16 minutes, up 8
Doom's Fearfall – 15 minutes, up 4
Storm Force Accelatron – 14 minutes, up 2
Let's Talk about Islands of Adventure Wait Times
Obviously, that's a LOT of stuff that required a wait of 50+ minutes, a rarity at Universal Studios.
However, part of the explanation has nothing to do with Spring Break of Easter. Instead, central Florida experienced some sweltering weather during April.
The wait times for various wet rides absolutely exploded in scale on those days.
I mean, you can see Ripsaw Falls toward the top of the list. That almost never happens during this time of year.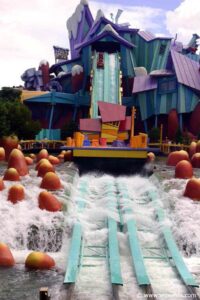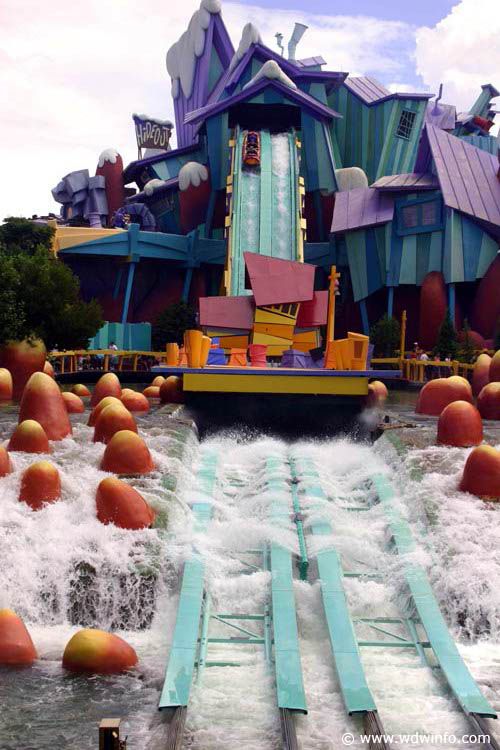 Overall, Islands of Adventure attractions averaged a wait of 45 minutes. That's a massive increase of 13 minutes or 41 percent.
So, yes, the parks were much more crowded during the past month. Thankfully, crowds should slow down some until the start of June.
After that, we'll chronicle two of the busiest months of the year.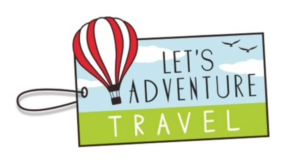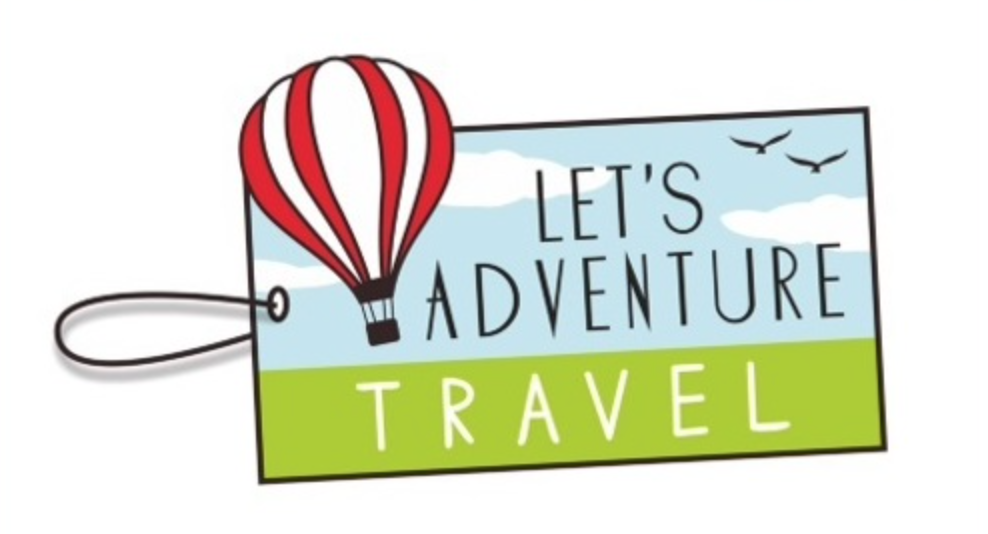 Thanks for visiting UniversalParksBlog.com! Want to go to Universal? For a FREE quote on your next Universal vacation, please fill out the form below and one of the agents from Let's Adventure Travel will be in touch soon!
Feature Photo: Universal