UniversalParksBlog News for May 9th, 2022
Universal Studios will pay whatever it takes to join the Brightline rail system in Florida. We'll talk about that and yet another park closure.
Yup, the pandemic is back again in Asia. I'll explain what it all means in the latest UniversalParksBlog News.
Universal Beijing Resort Closes Again
The headline says it all here. While parts of the world have fully recovered from the pandemic, it's a territory by territory deal now.
COVID-19 variants seemingly pop up each month, and some of them wreak havoc with public health in various countries.
To wit, Beijing just went into citywide lockdown again. It joined Zhengzhou in doing so, as this part of China struggles with another outbreak.
China has adopted a zero-tolerance approach to COVID-19. So, when an outbreak occurs, aggressive measures come into play.
Recently, Beijing closed many metro stations and bus routes to prevent any risk of social interactions on public transportation. In fact, healthcare officials went so far as to ban public dining for the time being.
Obviously, there's just no way a theme park can operate in a situation like this.
I'm not even sure Universal Studios would want to stay open if it can't sell food. That would eat into the profit margins substantially.
Anyway, Universal Studios Beijing has closed and will remain offline until the northeastern portion of China gets its COVID-19 numbers under control.
I should mention that Beijing had already lessened some of its restrictions against the admittance of foreign travelers.
So, that's a good sign that this closure won't take long. But, as a reminder, this park only opened to the public in September of 2021 anyway.
For this reason, its closure won't impact Universal's bottom line.
The Hogwarts Refurb at Universal
Are you visiting Universal Orlando Resort in early June? If so, I have essential news.The Hogwarts Express will undergo refurbishment from June 9th through June 18th.
Currently, plans call for the train system's return on June 19th. Universal has done an excellent job this year of meeting such deadlines.
Even when attractions have missed their return dates, it's only been by a couple of days. For this reason, the closure likely only impacts people visiting on these dates.
You may recall that Hogwarts Express suffered extended downtime a little while ago.
Presumably, park officials did what they could to get the attraction up and running again due to its significance.
Guests use Hogwarts Express to transfer between the two theme parks, Islands of Adventure and Universal Studios Florida.
When this train isn't in operation, they must trek back to the front of the park to switch to the other place.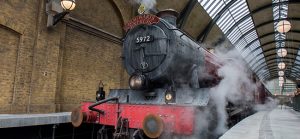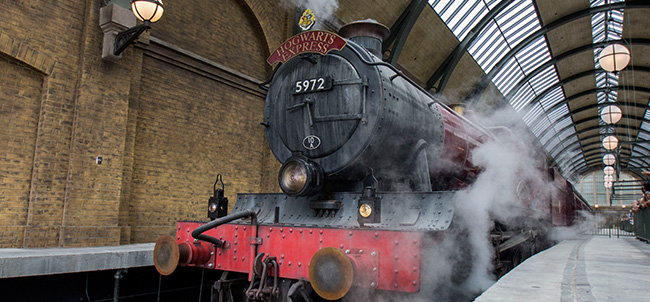 This process proves mildly inconvenient, but people did it for years before The Wizarding World of Harry Potter opened at Universal Studios Florida.
We take Hogwarts Express for granted even though it's only been running since 2014. These closures always serve as a reminder of how vital this train system is to park operations.
Hopefully, Universal can perform the fixes that will keep Hogwarts Express up and running without incident for the foreseeable future.
You may recall that the cause for the last delay was a supply chain issue.
Universal needed a part that it couldn't get and had to wait, just like the rest of us during the pandemic. We're living in such strange times, my friends.
The Most Intriguing Rumor
There are three or four Orlando reporters whose work speaks for itself. I'm talking about Ashley Carter, Scott Gustin, and Dewayne Bevil, among others.
Lately, I've added a new name, as Alicia Stella of Orlando Park Stop has joined this list. She has a new rumor that has Universal social media ablaze.
According to Stella, Universal Studios Hollywood is considering a Fast & Furious ride that makes some sense: a roller coaster.
Currently, guests can ride Fast & Furious: Supercharged at Universal Studios Florida and Universal Studios Hollywood.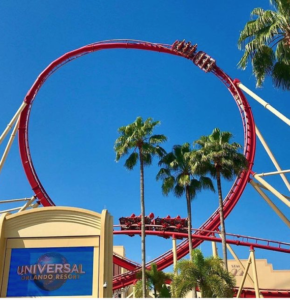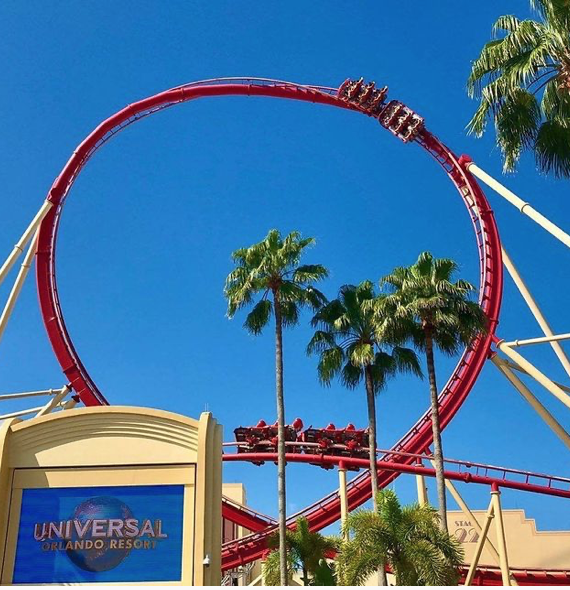 The problem is that many of us don't want to do so. It's just not a great ride, and Universal knows it. Rumors have flown that park officials want to replace it.
Well, there may be movement on this front, at least in Hollywood. According to Stella, park planners are considering a steel roller coaster with a drifting feel.
Yes, that's the drifting concept from the film franchise, especially Tokyo Drift. So, it'd offer a unique ride experience, especially for a roller coaster.
There's no way to know yet how close this project is to greenlight, but we'll keep you informed as we learn more!
Thus far, this roller coaster isn't confirmed to replace Supercharged at either park. I suspect that once one opens, the other closes, though. Of course, everybody knows the deal with Supercharged.
My hope for the Fast & Furious coaster is that it utilizes twin tracks so that you can race the people in the other vehicles a la Radiator Springs Racers.
Park Updates
We've only got a few more updates this time. The first is that Universal has once again brought back an annual passholder entrance at Islands of Adventure.
I have no idea why the park always chooses the slow times on the calendar for this rather than during peak season when it would really help.
Yes, I'm looking a gift horse in the mouth right now, but I know that many of you agree with me.
Anyway, this line will remain an option for passholders through May 26th. You can use it from 8 a.m. to 2 p.m. It sure would be nice to have for the summer, though…
Meanwhile, at Universal Studios Florida, you can look at some of the menus for the upcoming summer food trucks.
You'll find them near Fast & Furious: Supercharged and Revenge of the Mummy for now. Unfortunately, I don't have an opening date for you yet, but I'm looking.
Universal has also promised passholder discounts on hotels and exclusive menu items at some restaurants.
As always, I recommend that you use Let's Adventure Travel to explore all the possible benefits available to you during your hotel stay. These professionals don't charge for their services but could save you a lot of money AND aggravation by helping you with your vacation.
Finally, Universal has done something remarkable with its Brightline negotiations. The company has offered 13 acres of land for free.
Obviously, the catch is that it would want a station near the convention center.
This attempt represents Universal's latest enticement to get that station. And this one might work. It's a clever approach to give away land in exchange for getting what they want.
Thanks for visiting UniversalParksBlog.com! Want to go to Universal? For a FREE quote on your next Universal vacation, please fill out the form below and one of the agents from Let's Adventure Travel will be in touch soon!
Photo: Universal