Here's What We Know about Halloween Horror Nights 2022
On September 2nd, Halloween Horror Nights returns at Universal Orlando Resort.
While we've enjoyed the modified, socially distant versions over the past two years, they haven't been quite the same.
Thankfully, 2022 will work differently. It's gonna be the real deal! Here is what you need to know about Halloween Horror Nights 31.
What Is Halloween Horror Nights
Come on! You know the answer to this one! Even if you don't, you can figure it out by content!
Since 1991, Universal Studios Florida and Universal's Islands of Adventure have hosted a gathering of nightmares.
This event, Halloween Horror Nights (HHN), has turned into the seminal scary event on the East Coast.
Each year, Universal Studios has one-upped itself with new and better thrills. Entertainment includes Mazes, Scare Zones, and Haunted Houses.
I should stress that this is NOT an event for children. Universal advises parents of children under 13 not to bring them to HHN.
I might even add a couple of years to that. Some of the Scare Zones and mazes prove too intense for adults, much less kids.
For 2022, HHN at Universal Orlando Resort will operate from September 2nd through Halloween Night, October 31st.
You will need an after-hours ticket for the event, as regular admission doesn't cover HHN.
Ticket prices this year utilize a tiered system depending on the date of your visit. For example, guests will pay $83.99 plus tax on opening night.
On other dates in early September, the price drops to $73.99. On October weekend nights, tickets range from $86.99 to $104.99.
Oddly, Halloween Night pricing drops back to $73.99. Universal wants a massive party on October 31st!
I should add that Universal Studios Hollywood and Universal Studios Japan also host their own versions of HHN.
This article will focus on the Orlando version, but the same general rules apply. Here's a video from HHN in Japan:
Yes, that's Dark Snoopy merchandise! What you'll love about the Japanese version is that it's free with regular park admission!
Meanwhile, here are some highlights from HHN at Hollywood:
As you can see, the experience is quite intense.
More HHN Packages
Other packages are available for those who pay to attend multiple HHN events. You can order one of the following Frequent Fear Passes:
Rush of Fear Pass — $129.99 for access to the first four weeks of events
Frequent Fear Pass — $179.99 for access to every Sunday, Wednesday, Thursday, and September 2nd through 4th.
Frequent Fear Plus Pass — $219.99 for access to Sunday through Thursdays nights plus two Saturdays (September 3rd and October 29th)
Ultimate Frequent Fear Pass — $329.99 for access to all HHN nights
Obviously, that's much better value for those who live in Florida or visit regularly.
Universal will also bring back the Halloween Horror Nights Scareactor Dining Experience at Louie's Italian Restaurant.
That's a different location than in past years. The explanation is that Universal has closed Classic Monsters Café.
Meals cost $54.99 per adult and include interactions with Scareactors, Universal's term for in-character horror characters.
They'll come to your table and act creepy. So, it'll remind you of bar crawls during your early 20s.
You will also receive a digital photograph of you and a Scareactor. HHN fans find these fun and memorable.
Here's a video of the last Scareactor Dining Experience from 2019:
Universal obviously couldn't host this event during the pandemic. While I'll miss the Classic Monsters Café setting, it's still a highly recommended event.
The HHN Houses for 2022
Orlando's houses will run the gamut from well-known to brand new this year. In fact, a famous musician debuts his own house for HHN 31!
Here's what we know about each of the four confirmed houses. We'll start with Universal Monsters: Legends Collide, the first one Universal announced.
We've seen this house before, although Universal regularly updates and modernizes. Here's the 2019 version:
As you'd infer from the name, several of Universal's classic monsters factor heavily into this experience.
You enter a house currently inhabited by Dracula, The Mummy, and The Werewolf. And you probably cannot take any of them in a fair fight.
The video reveals how HHN houses work. Scareactors lurk in dark shadows and then lunge at you. Others walk in circles, terrorizing strangers.
I've often wondered how the various Scareactors can stay engaged after frightening literally hundreds of nightly guests. Somehow, they do, though.
Most of your Scareactor encounters will trigger adrenaline surges, and you'll be thrilled when you finally notice the Exit sign ahead.
I should add that most houses include detailed backstories. In this example, the human form of The Wolfman seeks the Amulet of Ra.
With this powerful artifact in his possession, he could harness the moon's power and prevent himself from turning into a lycanthrope.
However, The Mummy stands in his way, and it turns out that Dracula has orchestrated the whole thing.
Meanwhile, The Weeknd: After Hours Nightmare is the most intriguing new house this year.
A lifelong fan of HHN, the musician has liaised with Universal about how to incorporate horror elements from his album, After Hours.
Guests "will travel into the mind of the Canadian singer-songwriter to visit the twisted fantasies that inspired his hit album."
Two Other Houses
One of the most iconic film franchises will return for HHN 31. Yes, we'll get another Halloween house this year!
Unfortunately, Michael Myers has somehow returned despite the entire town of Haddonfield murdering him in 2021's Halloween Kills.
Myers will return to his Illinois hometown, throw on his mask, and start machete-ing all those who stand in his way.
Since you're walking through his house, that's you! Maybe bring a shield or some sort of machete-proof armor?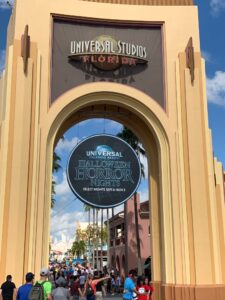 HHN has hosted several iterations of this house over the years. Here was a good one from 2015:
Yes, the creepy Halloween soundtrack plays throughout the house!
The final confirmed house with details so far this year is The Horrors of Blumhouse. We've seen variants of this premise before. However, 2022 will work differently.
Blumhouse will highlight two recent releases, both of which garnered massive buzz.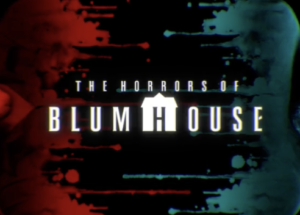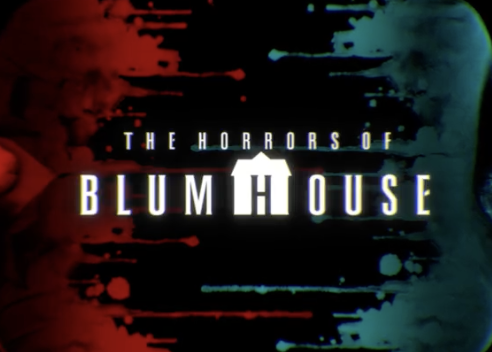 One is Ethan Hawke's The Black Phone, while the other is Freaky. The former is still playing in theaters and centers on a kidnapping serial killer.
Freaky comes with a much different tone, as it's the Freaky Friday concept as a horror movie. A body-swapping murderer finds himself in the body of a teen girl.
So, you'll try to avoid a creepy dude in a mask and someone who looks like they should be posting TikToks, not wielding an ax.
Universal has also named but not provided details for the following:
Spirits of the Coven
Dead Man's Pier: Winter's Wake
Fiesta De Chupacabras
Descendants of Destruction
Bugs: Eaten Alive
We're also still awaiting details on Scare Zones and mazes for 2022. I'll post another update toward the end of the month as we learn more.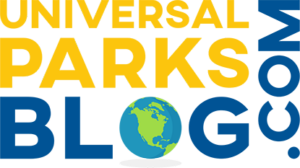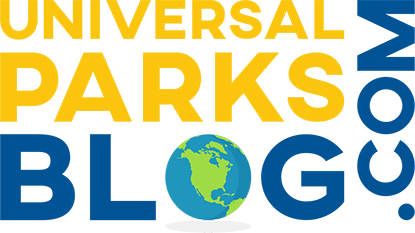 Thanks for visiting UniversalParksBlog.com! Want to go to Universal? For a FREE quote on your next Universal vacation, please fill out the form below and one of the agents from Let's Adventure Travel will be in touch soon!
Feature: Universal