UniversalParksBlog News for October 29th, 2023
Over the past few days, Universal Studios announced its holiday schedule, revealed the identity of its new park, and talked about a new roller coaster.
That's not even all of what we'll discuss in UniversalParksBlog. This is a BIG update!
Welcome to the Holidays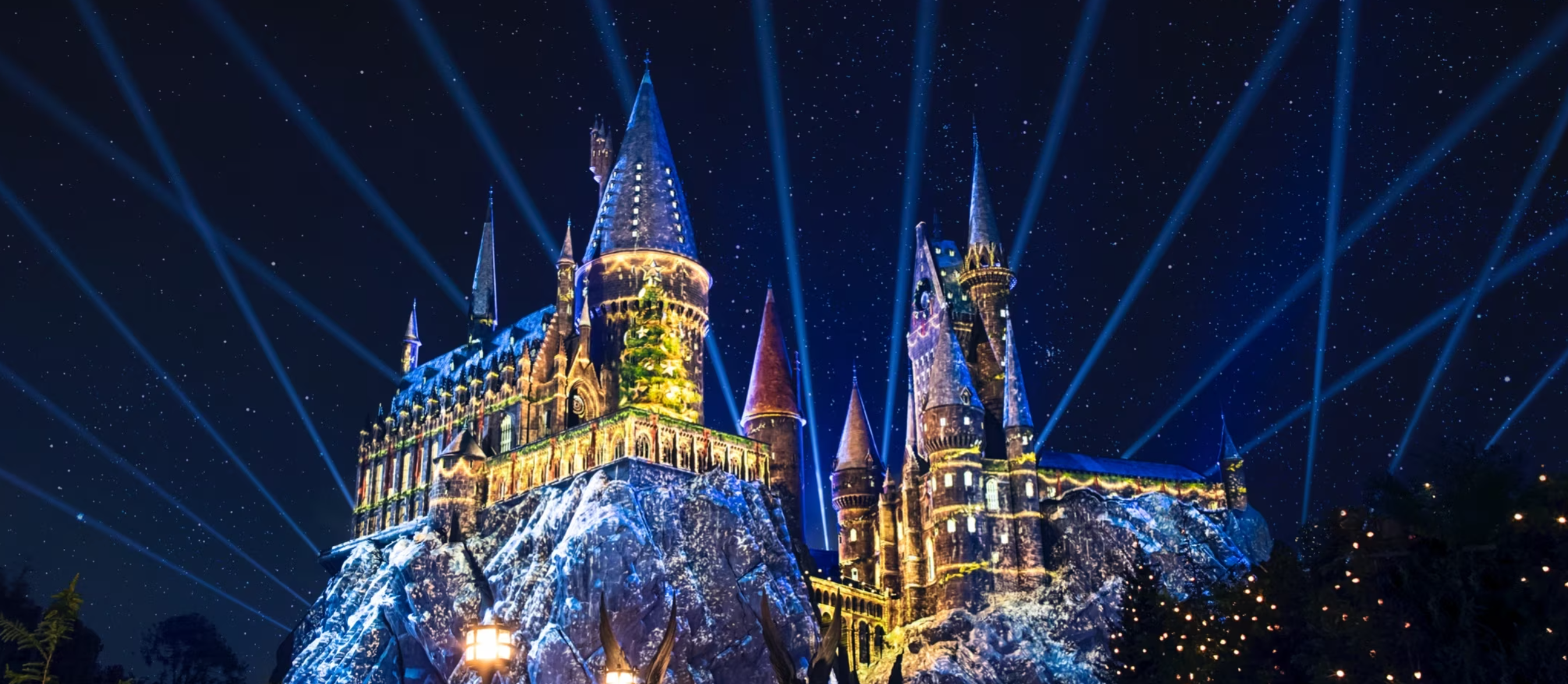 The saddest month for Universal Studios fans is typically November. That's when we face the longest gap until Halloween Horror Nights.
Yes, the beloved Houses leave at the start of November, but Universal Orlando Resort has announced a quick replacement.
The holiday season is nearly upon us at Universal, and while we prefer horror to Grinchmas, they're both pretty great.
Once Halloween ends, Universal will bring back its annual Yuletide festivities soon afterward.
In fact, our ace reporters have already spotted some holiday decorations at the parks.
In the previous UniversalParksBlog News, I mentioned the dates for the holiday season at Universal Studios Hollywood.
Now, I'm happy to report that Universal Orlando Resort (UOR) will kick off its holiday celebration even faster!
The Orlando parks will start the holidays on November 17th and continue through December 31st.
As we explained here, the event will take place in multiple locations, including The Wizarding World of Harry Potter.
Universal will decorate Hogsmeade and Diagon Alley throughout the holidays.
Specifically, Hogwarts Castle will glow at night, just as we've grown to love.
Also, Celestina Warbeck and the Banshees will perform several holiday favorites. You don't want to miss the Singing Sorceress!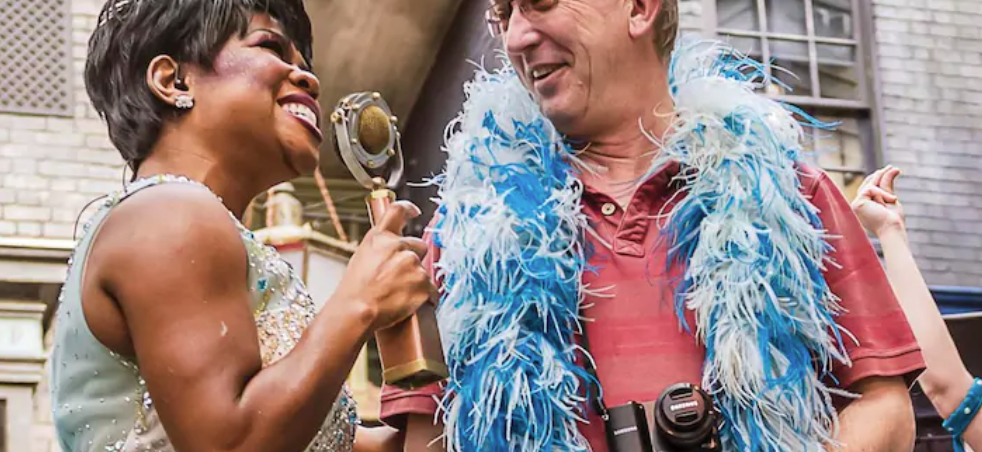 As usual, Seuss Landing is where you'll want to be when you're not performing wizardry.
The centerpiece of Grinchmas will offer character interactions with the Whos of Whoville and Mr. Grinch himself.
Universal Studios Florida will throw in a holiday parade (sponsored by Macy's!) and, on four dates, a concert from Mannheim Steamroller!
You can expect lots of crowds on December 2nd, 3rd, 9th, and 10th to watch these shows!
Also, Universal will bring back its holiday tours. Tickets start at $79.99, and they're well worth the money. I mean, you get to meet Santa!
The Universal Vegas Experience Gets Its Name
Earlier this year, Universal Studios confirmed that it would license its Halloween Horror Nights brand for a permanent Las Vegas installation.
We now know the name of this experience.
NAME DROP: Universal Horror Unleashed, coming to Las Vegas, will be the name of the company's first-ever, year-round horror experience. 👀 pic.twitter.com/R3rwHOqcoy

— Universal Orlando Resort (@UniversalORL) October 17, 2023
Yes, Universal Horror Unleashed is coming soon. Nobody revealed additional information about this installation beyond the name.
However, we already knew that Universal would allow the owners of Area15 to construct this facility as part of its upcoming expansion, Area16.
As a reminder, this attraction won't be a theme park offering per se. Instead, it'll be a daily offering at Area16.
In other words, from January 1st through December 31st, you can experience Halloween Horror Nights in Las Vegas! It's always Halloween at Area16!
Well, that'll be true when the installation opens, which I'm presuming will happen by the end of 2025.
Area15's management had previously stated, "We will be turning it over to tenant experiences by mid-2024."
Universal Horror Unleashed is definitely a tenant experience, but that doesn't guarantee it'll be ready by next summer.
Area15 executives must design the equivalent of permanent Houses and Scare Zones. It'll be a process.
About the Next Universal Roller Coaster
The other new thing coming to Universal is a Fast & Furious roller coaster.
We've known about this for a while, but Universal has taken an extraordinary step in discussing this project.
The Community Line page on NBCUniversal's official site lists a detailed explanation of why neighbors of Universal Studios Hollywood should remain calm.
Universal has posted this because said neighbors are freaking out. Noise in urban areas is becoming a sensitive topic, especially in locations with theme parks.
Universal's website leans into this fact. Here's the announcement:
"Construction is now underway for Universal Studios Hollywood's newest terrain roller coaster inspired by Universal Pictures' blockbuster saga and longest-running franchise, Fast & Furious.
"The thrill ride benefits from Universal Destinations & Experiences decades-long expertise in revolutionizing the development of coasters and features two trains moving on the track with 16 riders each."
The project meets the requirements of the Evolution Plan, a 25-year master plan for the property approved by City and County in 2013.
The coaster is replacing two attractions, and the park will be able to operate within its current capacity controls.
Additional Evolution Plan traffic mitigations are not required as a result of building this attraction."
I find the statement a bit passive-aggressive – "Here's all we're legally required to have to tell you! – but it's still informative.
The new roller coaster will feature a "low rumble track," a "sound wall," and "half-pipe shields."
Universal will also build in ongoing sound monitoring just to be safe.
Universal Miscellany
I won't regurgitate the whole thing, but Universal Studios executives are on cloud nine right now.
When running a business, one of the most important financial numbers is EBITDA — earnings before interest, taxes, depreciation, and amortization.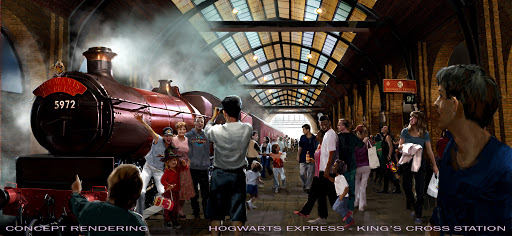 During the most recent quarter, Universal's parks division claimed an EBITDA of $983 million. That's literally the best ever for Universal Studios!!!
Finally, following up on something I mentioned last time, we've got pictures of the facial recognition tests at Universal's Islands of Adventure.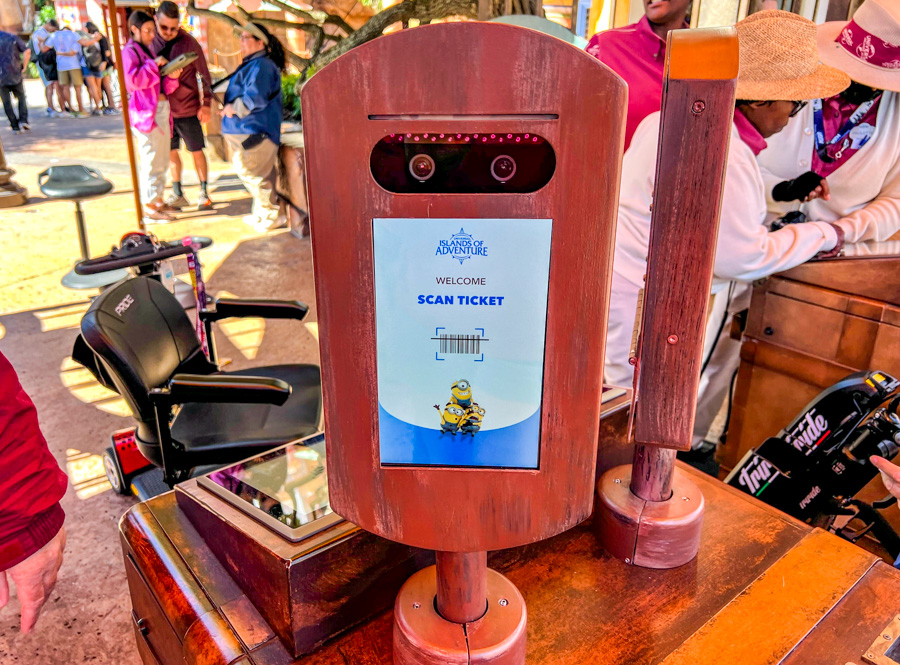 If Universal can prove that this works 99.9 percent of the time, it's gonna revolutionize theme park visits. I'm not even joking.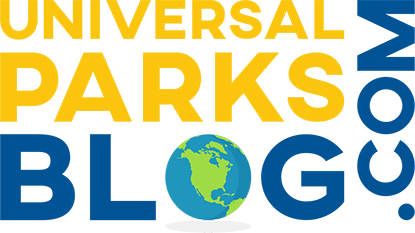 Thanks for visiting UniversalParksBlog.com! Want to go to Universal? For a FREE quote on your next Universal vacation, please fill out the form below and one of the agents from Let's Adventure Travel will be in touch soon!