UniversalParksBlog News for May 28, 2021
Universal Studios has experienced a hectic May. We'll bring you the highlights in the latest UniversalParksBlog News!
The Unexpected Announcement
I'd already put this article to bed when Universal Studios announced the most earth-shattering story of the week and, really, the entire year.

Universal Orlando Resort has altered its pandemic-related policies. By altered, I mean that the theme parks have mostly dropped them.
As of right now, you no longer need to wear a mask indoors at either Universal Studios theme park.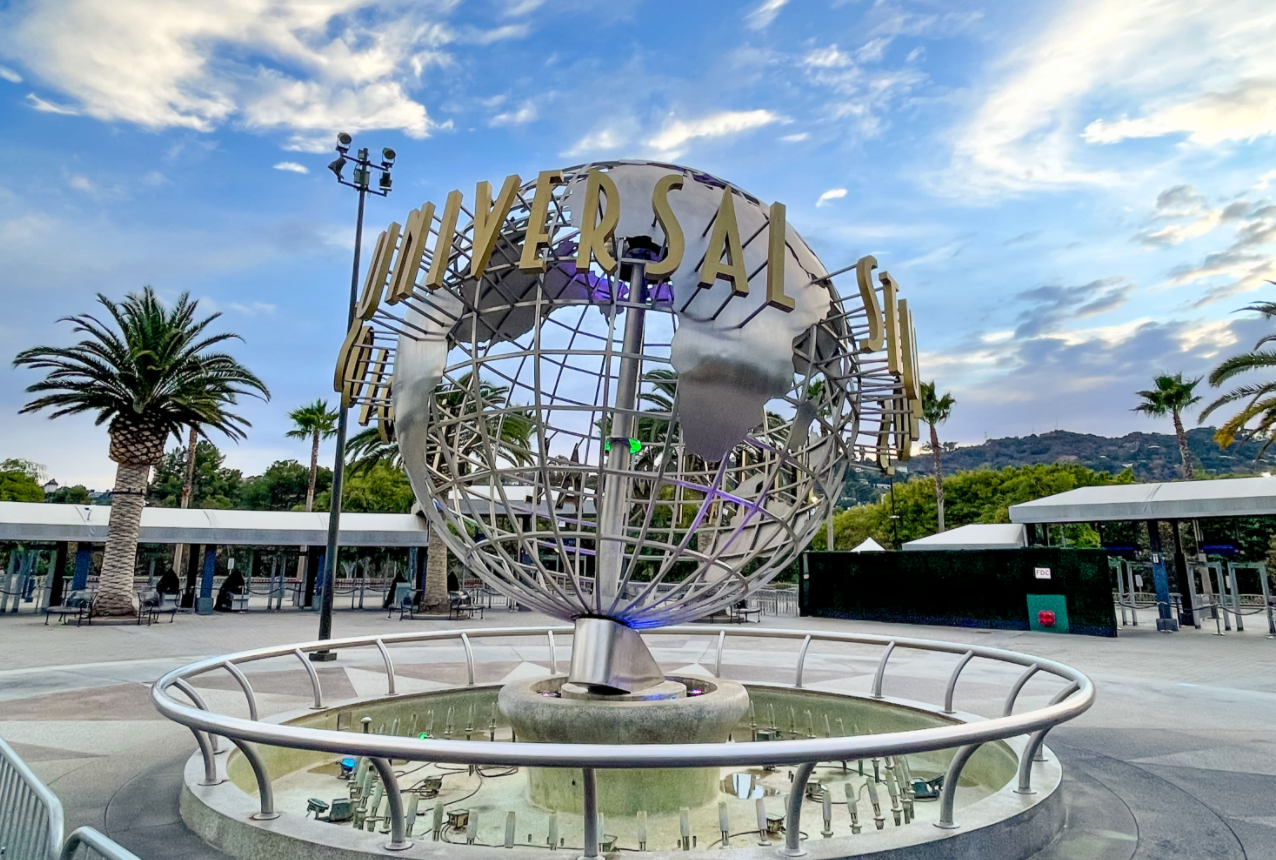 This updated rule applies to anyone who has received the COVID-19 vaccination.
Universal Studios will not require guests to show proof of vaccination, though.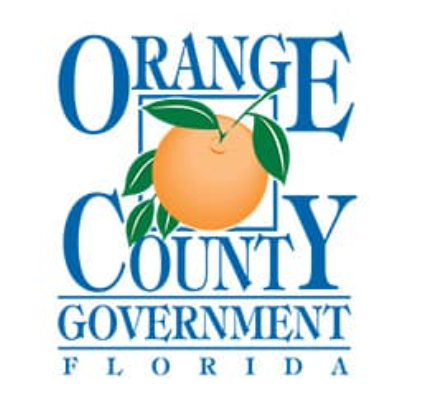 The modified policy went into effect on Saturday, May 29th, and will remain in place for the rest of 2021, barring something unforeseen.
So, as long as the country doesn't suffer another Coronavirus outbreak, which seems unlikely, masks have become a matter of personal choice.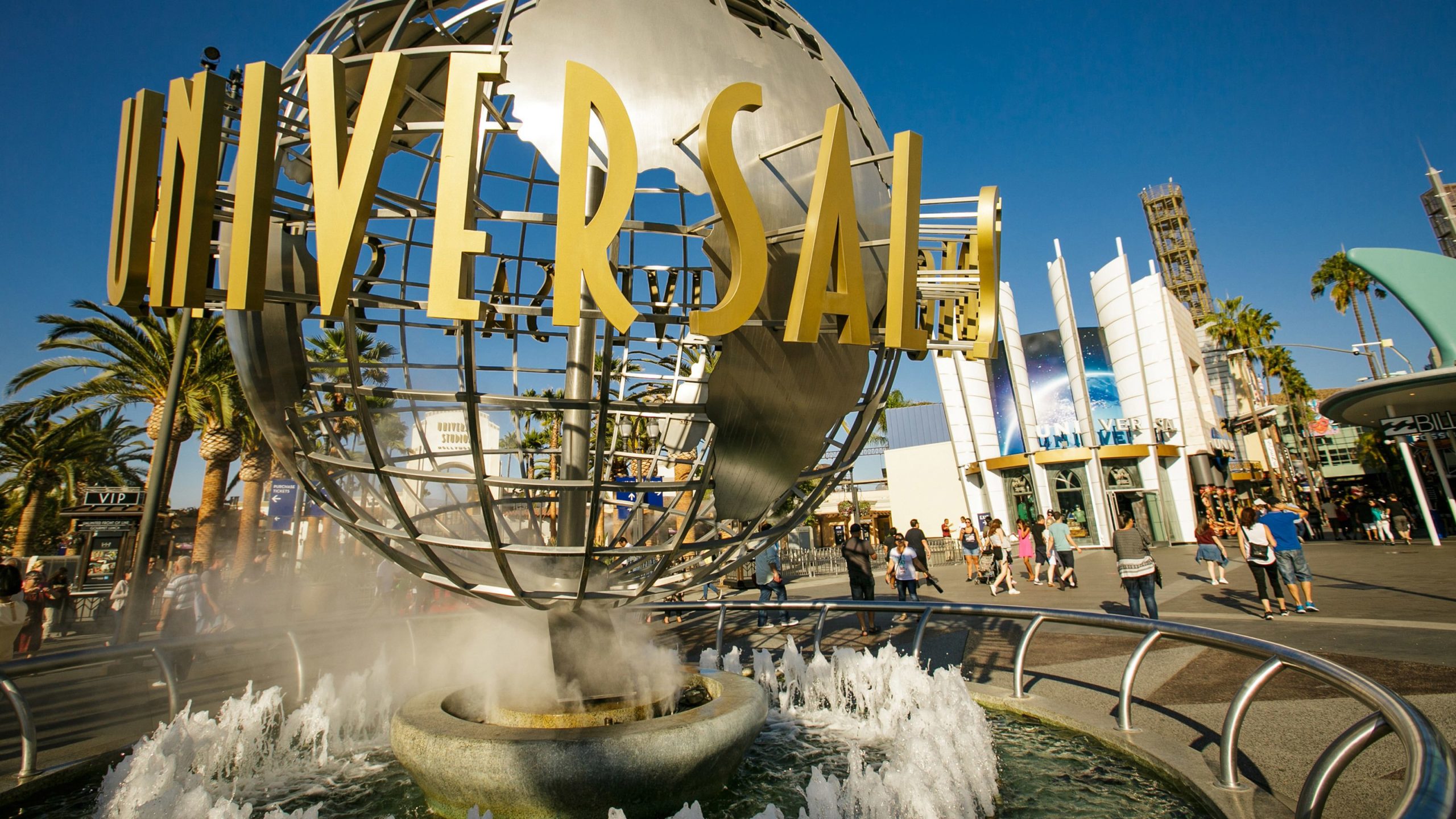 Universal Is Hiring…at Good Pay!
During the pandemic, minimum wage discussions have turned into a political hot potato.
Many restauranteurs in tourist areas like Orlando, Florida, have complained that furloughed workers haven't shown much interest in returning.
These former employees have found better pay and benefits at other jobs, which has caused a weird labor crunch.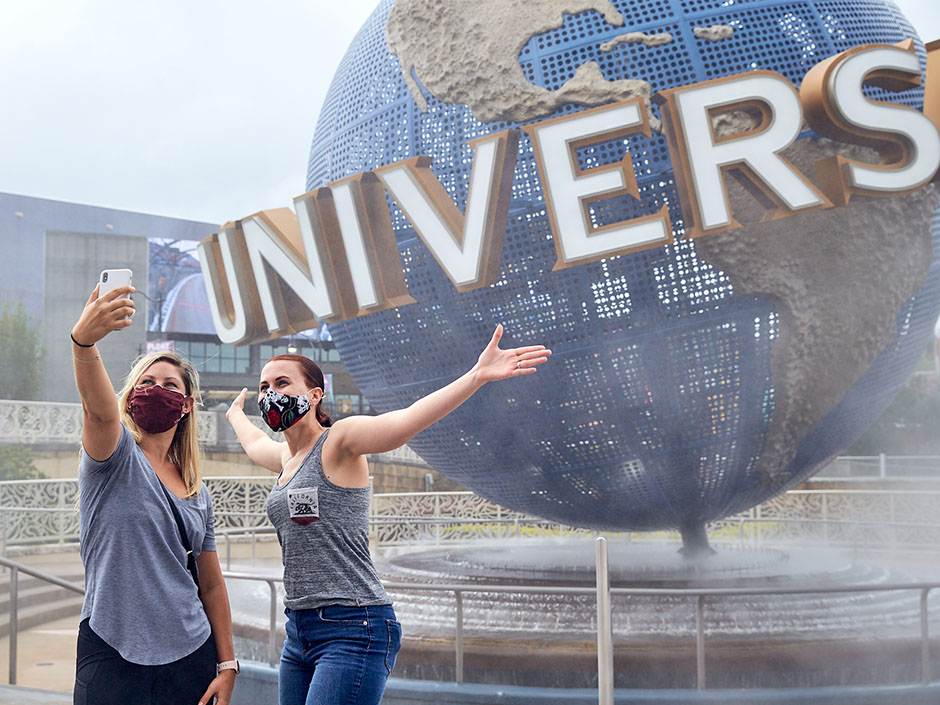 Theme parks have started feeling the pinch, too. Historically, they haven't paid well, presuming that the perks of the job were more than enough.
Alas, working at theme parks during a pandemic isn't always the happiest of experiences. Many workers who did return felt too stressed and sought new jobs.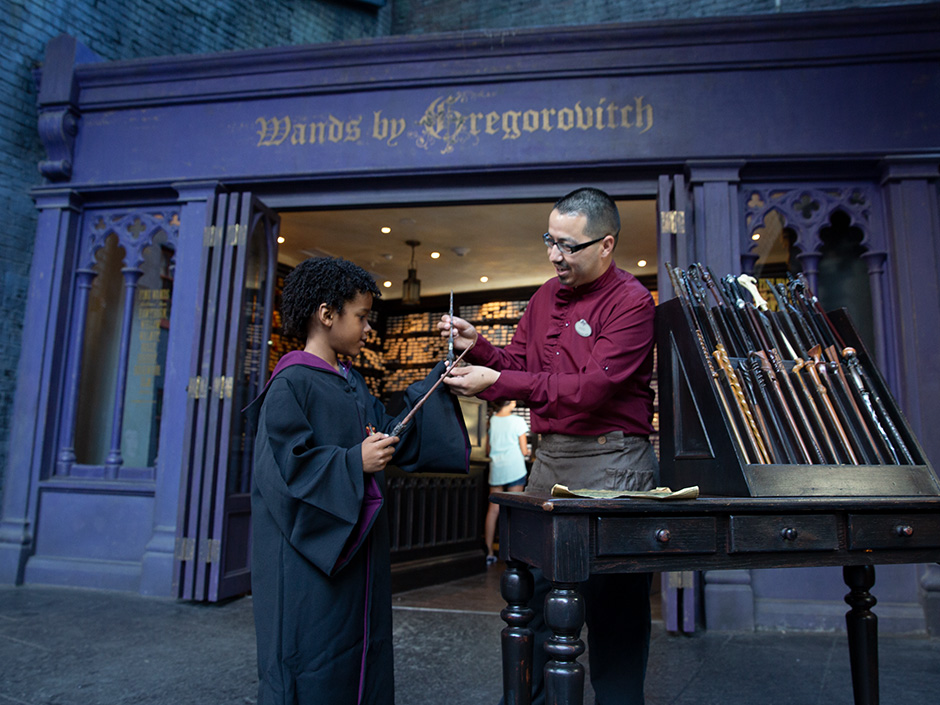 The outcome of this unexpected crisis is that Universal executives have increased their pay…and by a lot.
Universal Orlando Resort workers will receive a salary increase to $15 an hour.
According to the Orlando Sentinel, it's "the largest single wage increase ever made by the theme park."
The reporter adds that "Universal becomes the first major attraction in Central Florida to offer $15 an hour to new workers."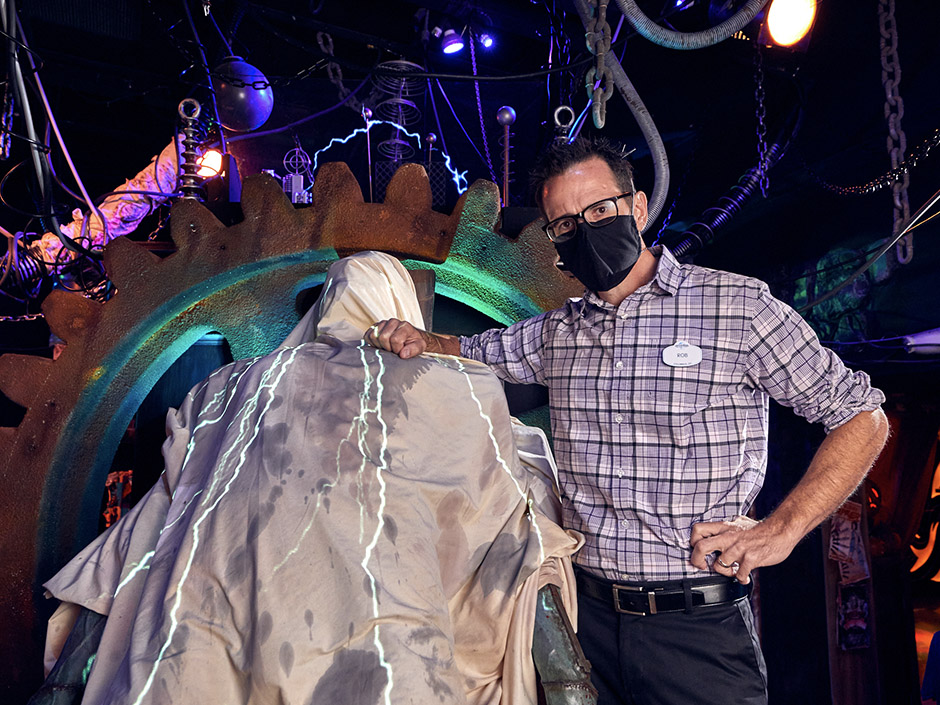 More than 18,000 workers will receive this pay bump starting on June 27th. Importantly, entry-level employees will receive the benefit, too.
In short, Universal just committed to paying employees a fair wage, the equivalent of $31,200 annually. That's a 15 percent pay increase for many.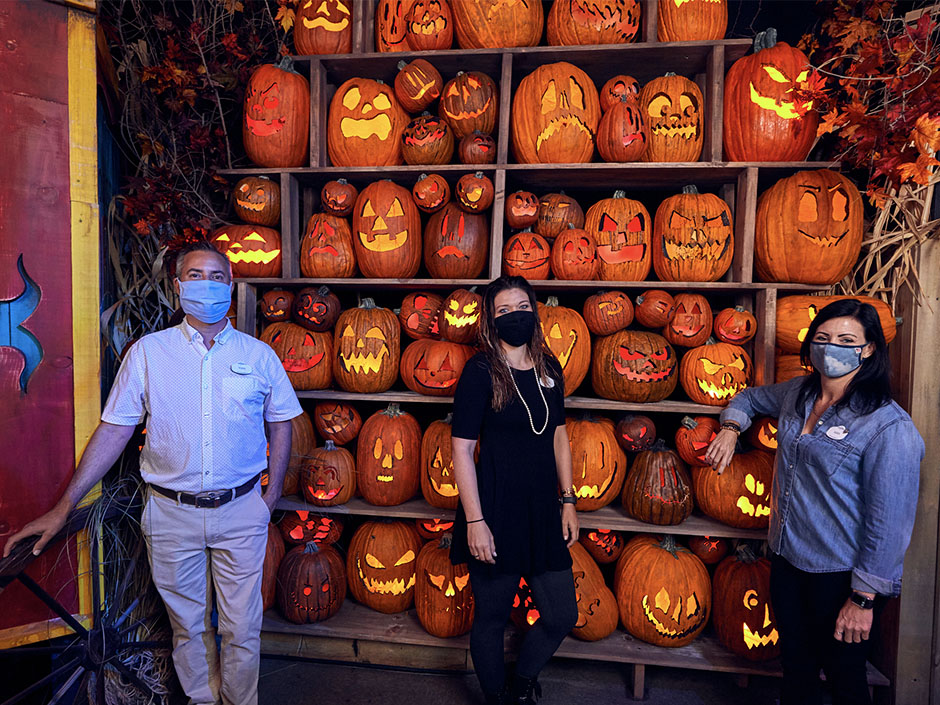 You may recall that Disney signed a four-year agreement in 2018. In the deal, Disney committed to paying workers $15 per hour by October of 2021.
Universal has beaten Disney to the punch here, which is a good PR move and the right thing to do.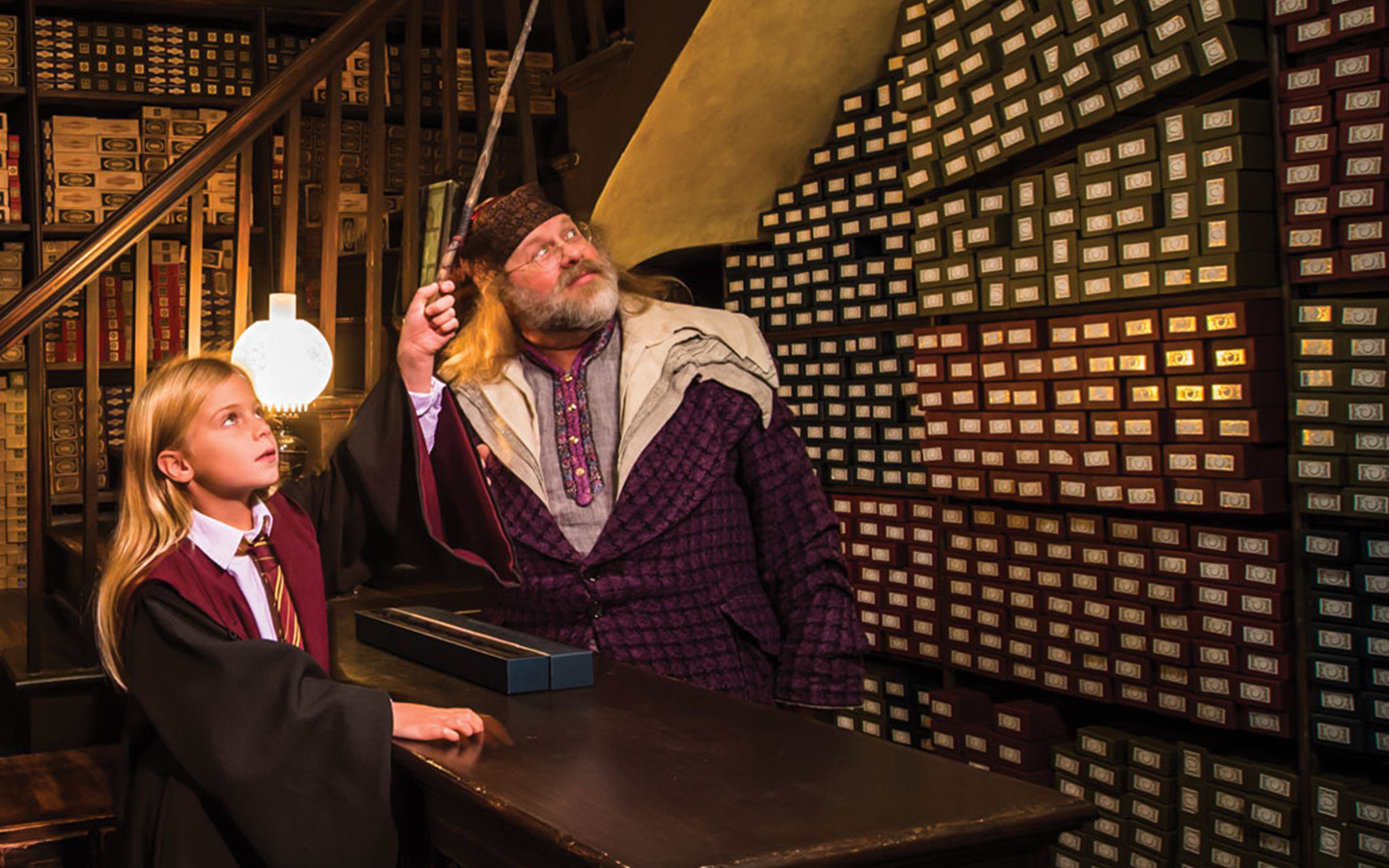 You should feel better about Universal the next time you visit the park!
Park Changes of Note
Once again, it's time to recount all the recent pandemic-related park changes in play at Universal Orlando Resort and Universal Studios Hollywood!
Now that the CDC has altered its policies, theme park operators may loosen some of their more oppressive restrictions.
For example, Universal Studios Hollywood has ended its temperature checks at the park.
Once again, Universal has done so before Disney, which won't eliminate temperature tests until June 15th.
So, you don't need to take your temperature before your next Universal visit!
Similarly, Universal Studios Hollywood has taken a different approach from Disneyland with regards to out-of-state visitors.
Again, Disneyland has precluded such guests from visiting until June 15th.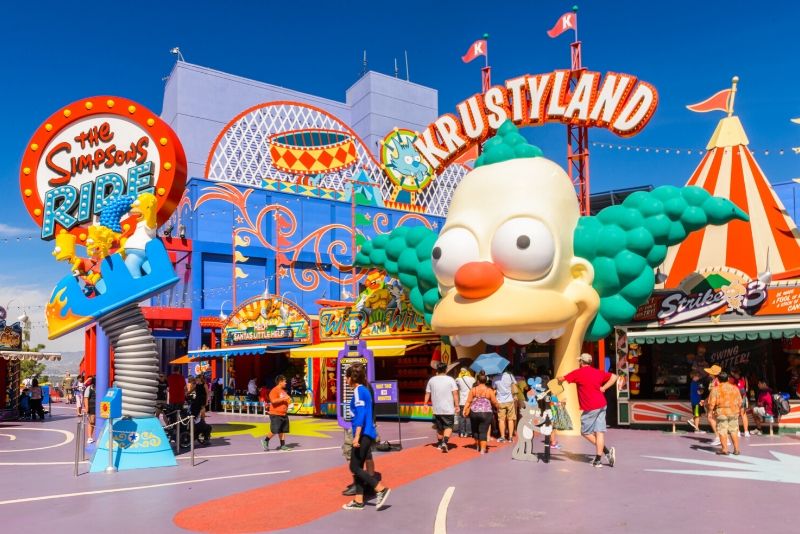 If you'd rather go to Universal Studios Hollywood, you can do so immediately! All you'll need is proof of your vaccination!
A pro tip I've used is that I took smartphone pictures of both my vaccination doses. So, I can just show the person at the park the pictures.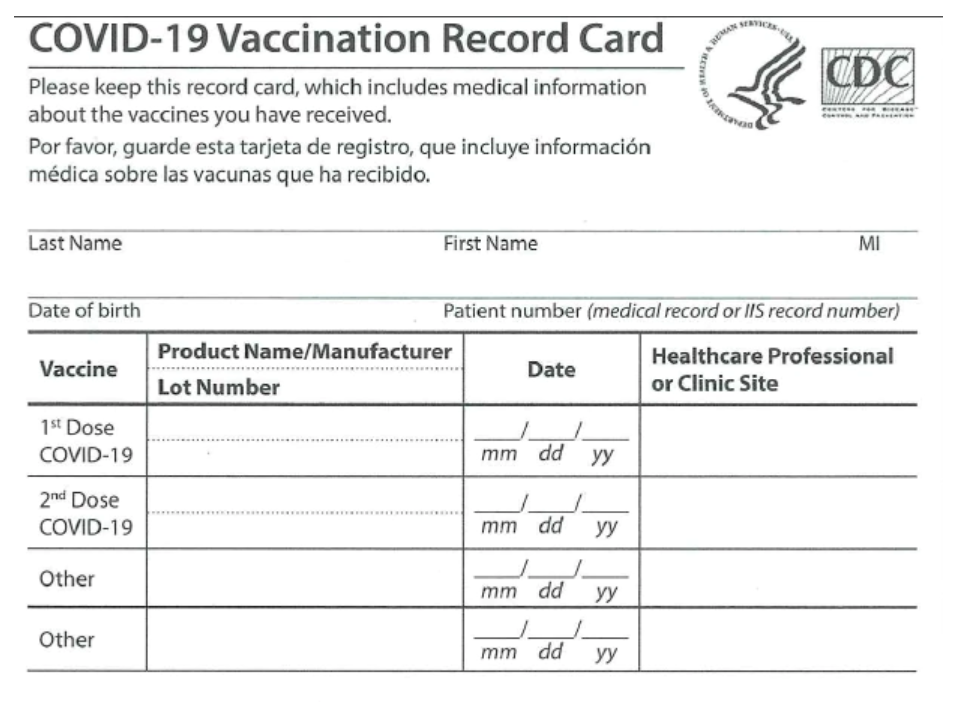 Another change impacts both Universal parks. Until recently, whenever you started the ride-boarding process, an employee would douse your hands with sanitizer.
Universal did this to reduce the risk of spreading germs, even though that's not how people contract COVID-19.
For this reason, park officials recently decided to eliminate the practice.
The other noteworthy change involves ride seating. As you know, Universal has prevented guests from sitting beside strangers during the pandemic.
In the most extreme example, tourists on Hogwarts Express received private rooms, which led to some *ahem* amorous encounters.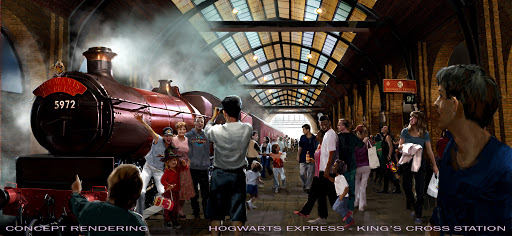 So, you won't be surprised to hear that one of the first places where Universal changed its policy is Hogwarts Express.
You'll ride with a different group in your cabin, forcing you to keep your hands to yourself!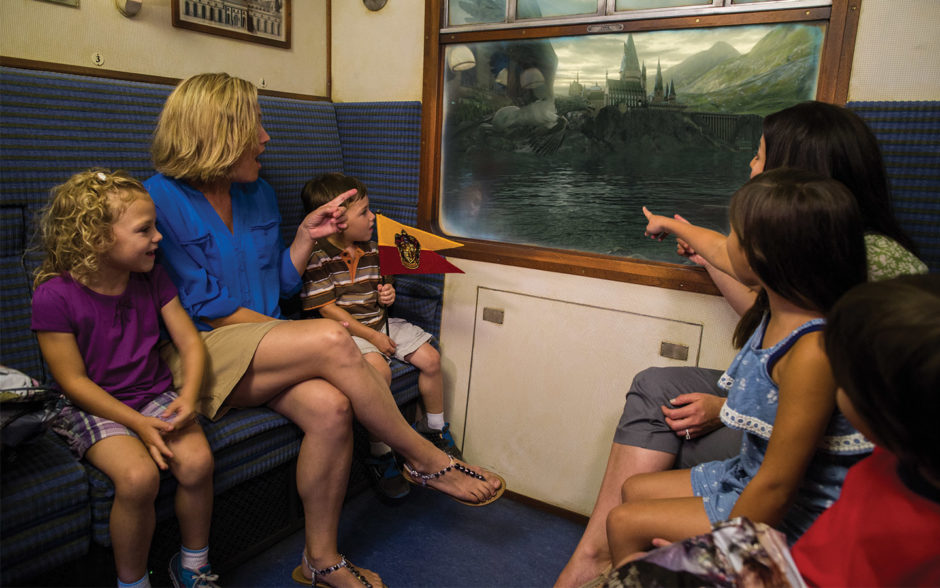 Several other Universal attractions seat every row now, too.
Coming Soon to Universal
Okay, I realize that this news won't help anyone until international travel restrictions get altered.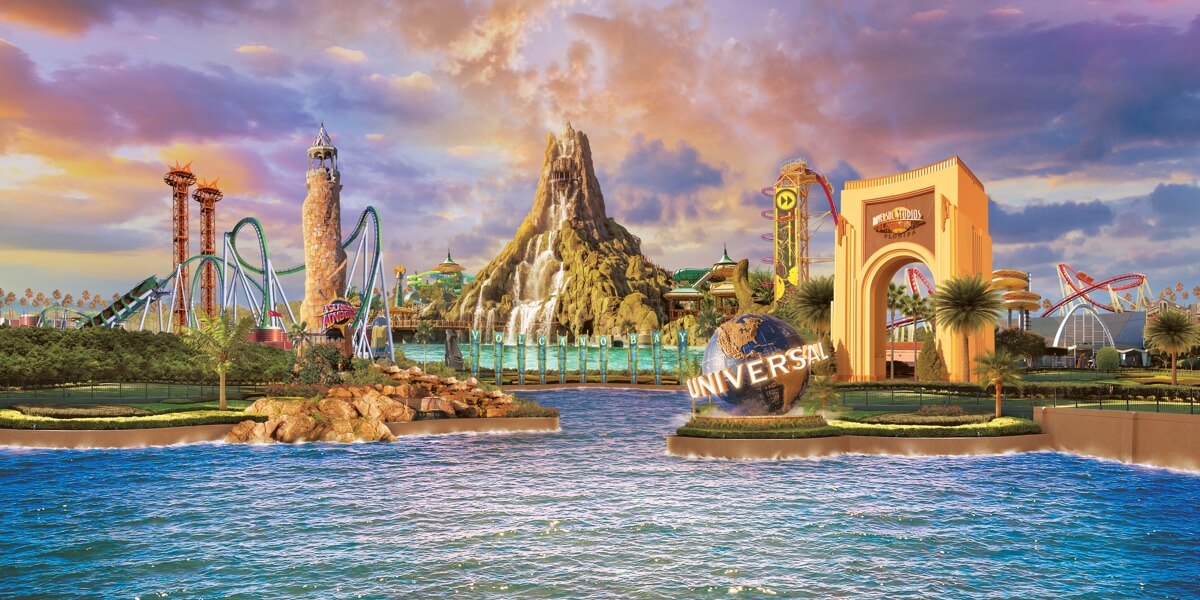 However, YouTube fans should take note. You'll soon have a batch of new Universal Studios attractions to watch online!
I say this because Universal Studios Beijing will apparently open as soon as this week!
The park completed construction in December of 2020 but couldn't open due to the pandemic.
Since then, analysts have speculated the date for its grand opening. By some accounts, that could happen on June 1st.
The park has already held a soft opening for some lucky guests. The Wikipedia page (currently) shows an unofficial opening on May 18th.
The official opening date displays as June 1st, although the source isn't Universal itself. Still, we shouldn't be too far away from its arrival.
Most of the attractions here utilize the same plans as existing ones at the American parks. It should still have some exclusives, though.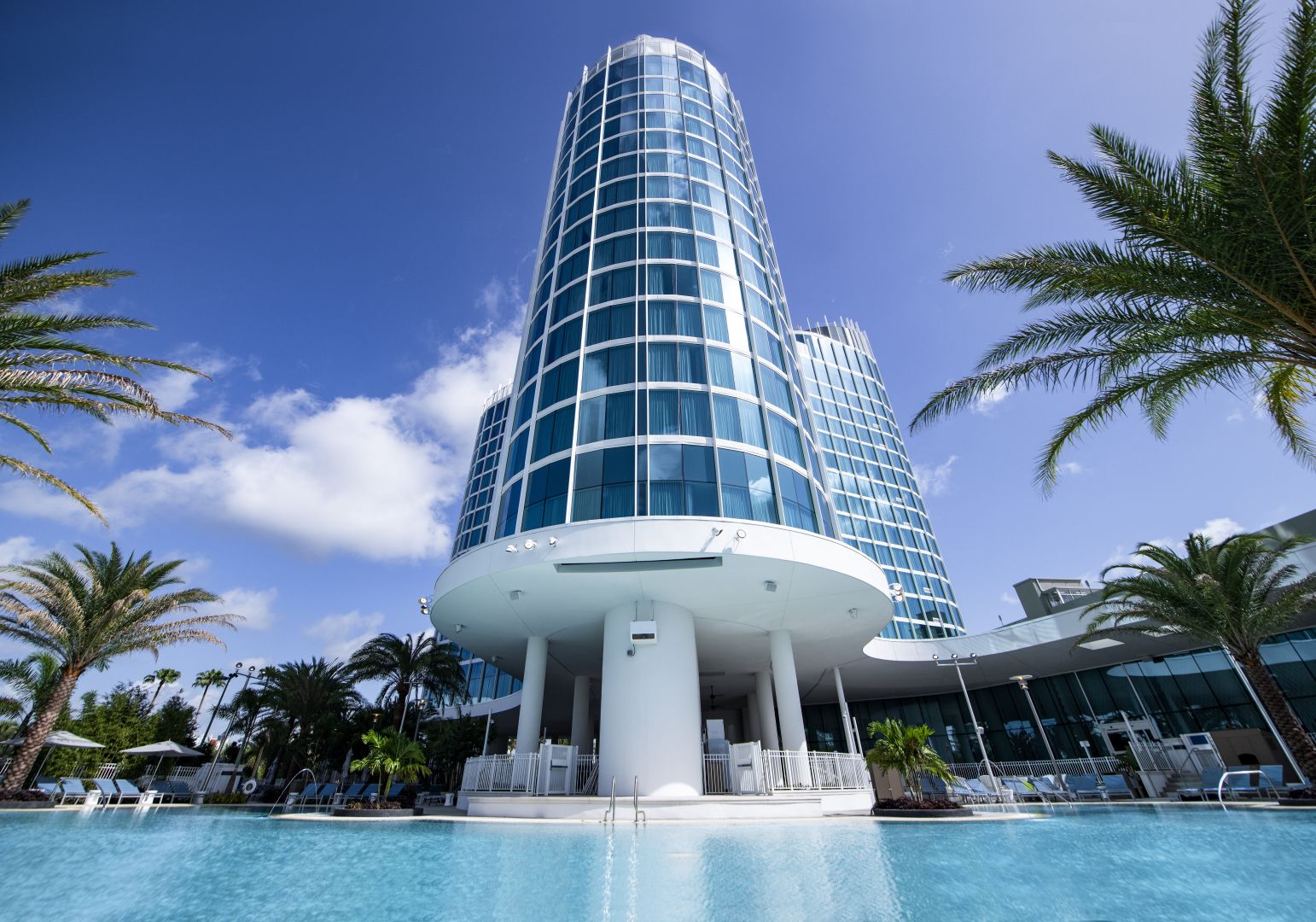 I'll fill you in on the details in a future update.
The other coming soon is more of a comeback. Universal's Aventura Hotel in Orlando will reopen on June 16th.
This hotel technically returned last summer but then closed in August after another COVID-19 outbreak in Central Florida.
The unique building attracts attention and heavy tourist foot traffic throughout the year. And the guests staying here adore the hotel room tech.
So, Aventura's return feels like a huge win for Universal.
Other Universal Park Updates
We've got several things happening at the parks right now. The one that may excite you the most is that Hot Butterbeer is now year-round!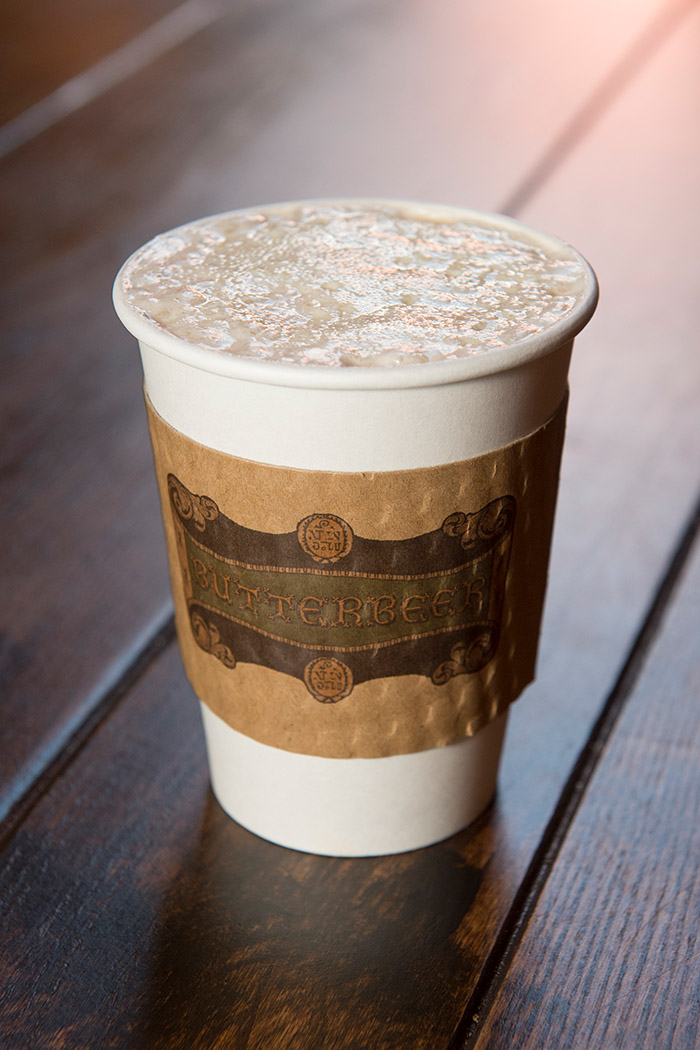 While I question how much you'd like this during the summer, Starbucks seems to do fine…so what do I know? Seriously, though, Hot Butterbeer is DELICIOUS!
We're so happy to share the news!

Hot Butterbeer is now available year-round! 😍 pic.twitter.com/EI778ZtART

— Universal Orlando Resort (@UniversalORL) May 24, 2021
As I mentioned last time, DreamWorks Theater has reopened with Kung Fu Panda Experience.
Universal has also added a DreamWorks character meeting where A Day in the Park with Barney used to be.
Orlando Weekly has called DreamWorks Destination a "glorified dance party," but hey! That sounds like fun, doesn't it?
At Universal Studios Hollywood, kids have discovered two thrilling new opportunities!
The first is a socially distanced character interaction with Snowball from The Secret Life of Pets.
Basically, the bunny sits on a second-floor perch and talks smack to you. It's pretty cute.
Elsewhere at the park, DinoPlay has opened in the Jurassic World section. It's a play area for kids akin to DinoLand U.S.A. at Disney's Animal Kingdom.
In more general news, Universal's cash crunch came into view recently. The development team for Race Through New York with Jimmy Fallon has sued!
Apparently, Universal requested design changes late in the game, which DyMoRides proved unable to do.
So, Universal went with a different development group to complete the ride.
DyMoRides is suing for $5 million that it claims Universal hasn't paid yet.
This also leads to awkward questions about whether the generally disliked Jimmy Fallon ride was worth $5 million in the first place. I kid…mostly.
Thanks for visiting UniversalParksBlog.com! Want to go to Universal? For a FREE quote on your next Universal vacation, please fill out the form below and one of the award winning agents from Let's Adventure Travel will be in touch soon!